'I'm real hype': Strawberry Mansion celebrates boxing heroes at Boxers' Trail gateway reveal
The new entrance to Fairmount Park's Boxers' Trail honors boxers Matthew Saad Muhammad, Bennie Briscoe, and former champion Joe Frazier.
Boxer Sahir Muhammad stepped to a legend this morning at Boxers' Trail on the Strawberry Mansion side of Fairmount Park.
The 20-year-old Mansion native has about four years of casual boxing experience under his belt. So when the novice fighter approached former light heavyweight champion Bernard "The Executioner" Hopkins, whose record includes 55 wins with 32 knockouts, he got what he was looking for: a photo.
"I'm real hype. I'm not going to hold you," said Muhammad, a Temple student. "Bernard Hopkins, in my life, has been a big influence … It was just cool to see him in the local area. He's actually very nice."
Though Hopkins is known to have run the 3.8-mile trail as part of his training routine, his appearance was to help commemorate the park's history as a training ground for Philadelphia boxing heroes.
A new entrance to the trail unveiled Wednesday at Dauphin Street and Greenland Drive honors boxers Matthew Saad Muhammad, Bennie Briscoe, and one of Philly's most beloved sons — former champion Joe Frazier.
"That trail is not just a trail for me," said Hopkins, who holds the record as the oldest fighter to win a championship at 48 in 2014. "That trail is a trail for success and hope out of things that might look hopeless."
Frazier's children Joe Frazier, Jr., and Weatta Collins Frazier also showed up on behalf of their father, who handed Muhammad Ali his first professional loss in 1971, setting off a historic sports rivalry.
Local resident Rick Ford, regarded as the unofficial mayor of Strawberry Mansion, said he remembers when Ali and Frazier got into a back-and-forth with each other in the park.
"I remember watching vividly Muhammad Ali and Joe Frazier out here arguing," said Ford, who also has a radio show on WURD. "We were out here encouraging them to fight. What we didn't know was it was more for publicity about the upcoming fight."
Frazier has a statue in South Philly outside of Xfinity Live!, and a portion of Glenwood Avenue, where it intersects North Broad Street near Frazier's former gym, was renamed "Smokin' Joe Frazier Boulevard."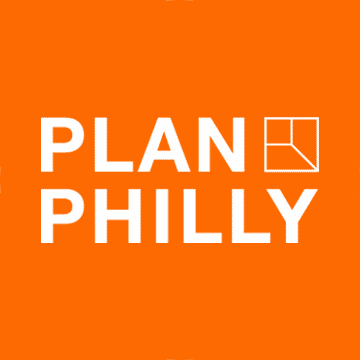 Frazier, Jr. said the honor to his father is "well overdue."
"It's something that us as the Frazier family are very appreciative, the recognition that a lot of people say he doesn't get enough of," Frazier, Jr. said. "It feels good to know that he is not forgotten."
The original gateway was installed in 2008. The structure was a simple green entryway onto the path that winds through the east side of the park. Today a shadow boxer silhouette flanked by bold red letters that spell out BOXERS' TRAIL sits atop the structure and informative panels hang underneath on either side of the center opening. The project was a collaboration between Fairmount Park Conservancy and local marketing agency Little Giant Creative. The city's Parks and Recreation Department will maintain upkeep of the trail.
The panels highlight the boxing careers of Frazier, Hopkins, Briscoe, and Muhammad, provide a map and info of Boxers' Trail and offer tips on basic boxing moves.
Tanya Parker, a lifelong resident who is active in the community, expressed displeasure at the low event turnout due to a lack of outreach.
"This is a plus for my community and my neighborhood," Parker said. "I just wish more knew about it so we could be out here celebrating it."
While the ceremony itself was a celebration, the event comes at a difficult time for the city, especially for neighborhoods such as Strawberry Mansion, where gun violence is taking a toll on residents. Even Ford said he lost a nephew to gun violence two months ago.
With this in mind, Strawberry Mansion Community Development Corporation Executive Director Tonnetta Graham said the "violence is coming from frustration" and the trail is another way the park can be a place for young people to blow off steam.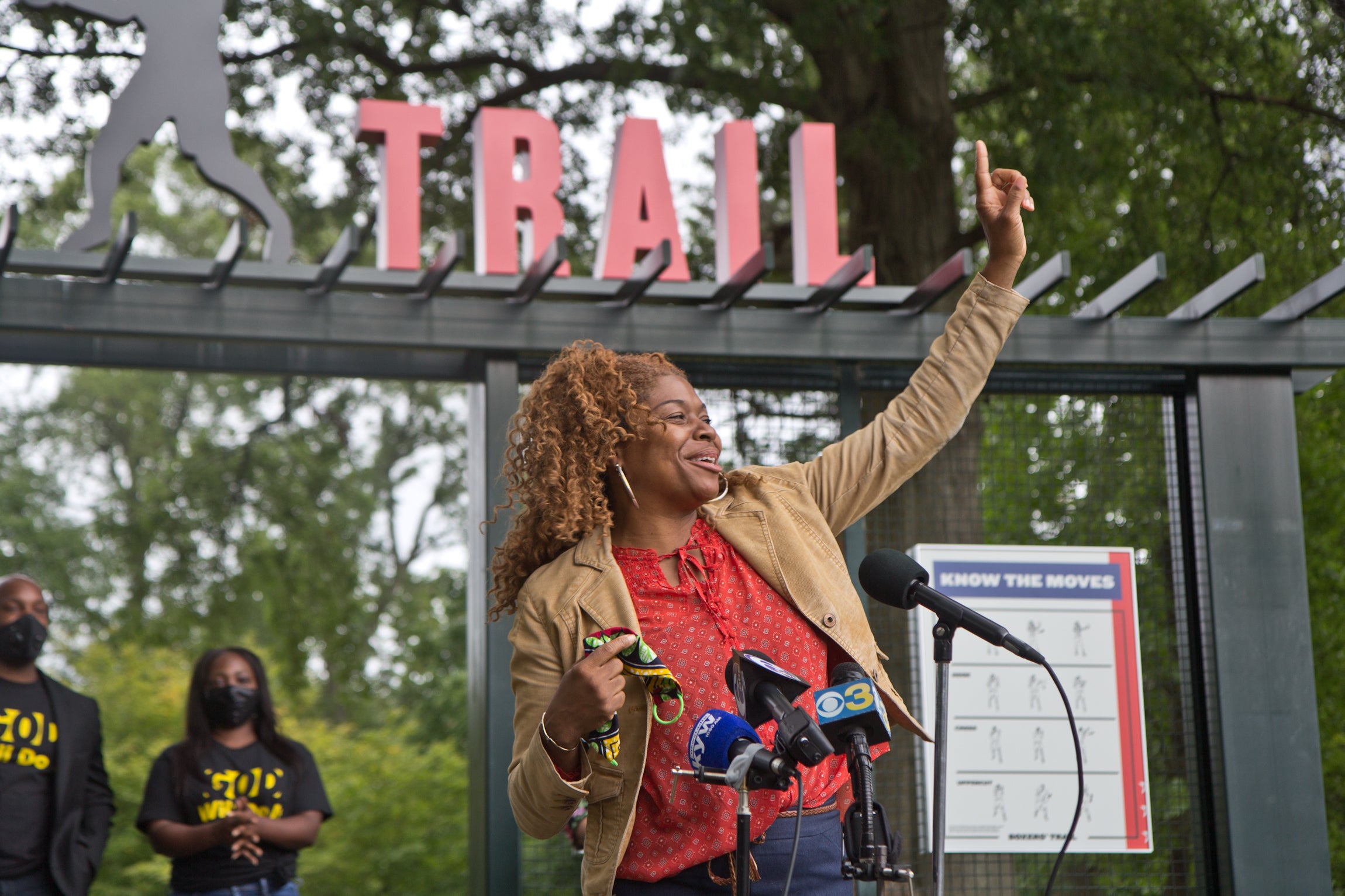 "Just trying to connect this park to health and wellness is one of the things that we are undergoing as initiatives in the neighborhood," Graham said. "And some of that can kind of curb some of the frustration."
WHYY is your source for fact-based, in-depth journalism and information. As a nonprofit organization, we rely on financial support from readers like you. Please give today.