'We shouldn't have to get less': Kensington residents protest Somerset Station closure
Residents gathered to protest the temporary closure of Somerset Station — a lifeline to jobs, appointments, and school for those who have continued to use it mid-pandemic.
Darlene Burton moved to Kensington 24 years ago and stayed.
In that time, she saw her community go from "a beautiful paradise to deplorable conditions," she said. So when SEPTA announced the temporary closure of a neighborhood Market Frankford Line station, she grabbed a sign and took to the street.
"What about the seniors who depend on this El to go to the doctor or the community who depends on this stop to go to work," Burton said Tuesday at a protest of the temporary closure of SEPTA's Somerset Station. "It's not fair."
Burton was among the mass of people who gathered at Somerset Street and Kensington Avenue to protest the temporary closure of the station — a lifeline to jobs, medical appointments, and school for 800 daily passengers who have continued to use the station during the coronavirus pandemic, according to SEPTA.
The station closed Sunday for elevator repairs that could take a month or more with no reopening date yet decided, SEPTA officials said. Urine and needles have severely damaged the elevators and they have been out since February with many outages before that, according to the agency.
Station users and SEPTA workers have become increasingly vocal about safety concerns at the station, citing drug use happening there and the growing community of people who are experiencing homelessness and using it as a sheltering place.
But those issues are not isolated to Somerset, and the station's users shouldn't have to bear the cost, Kensington residents protesting the closure said.
"We shouldn't have to get less resources because of unsafe conditions," Burton said.
Community members marched from Somerset Station to Allegheny Station on Kensington Avenue, explaining they wanted SEPTA officials to understand the safety hazard implicit in asking riders to walk longer distances to ride the train.
"We want people to see and understand the situation that we're dealing with," said Bill McKinney, executive director of the New Kensington Community Development Corporation. "We want you to understand this closure is a symptom of a larger situation that needs to be addressed as we move forward."
SEPTA officials closed the station without offering a specific plan to residents that addresses the conditions, and residents said the authority failed to properly inform the community altogether. A meeting last week ended with many residents feeling like their voices still weren't being heard.
General Manager Leslie Richards is supposed to meet with community members on Friday, but McKinney said the plan has yet to be confirmed.
"We're still in a situation where we don't know what's going on," said McKinney. "They should've been out here saying, 'Hey, we got this.'"
Gloria Cartagena, a 26-year resident of Kensington, questioned the timeline of the project.
"Temporary is temporary but sometimes temporary can run into a year," said Cartagena, also known as Smooches.
While the station is closed, SEPTA officials offered the Route 3 bus, which runs on Kensington Avenue, as an alternative. SEPTA Police Chief Thomas Nestel said an officer will be stationed at the Somerset stop to help ensure safety.
"Transit police are there now to make sure that folks can get to the bus," Nestel said. "And we're going to make sure that we have folks there when the station reopens."
The closure exemplifies SEPTA's struggle with homelessness and drug use across the system, which officials say has gotten worse in recent months.
"Behavioral health, mental health, drug addiction is not our expertise here at SEPTA," Richards said during last week's meeting with Kensington community members. "We're relying on others. I would surely hope that we can get something together quickly. This is a complex issue."
But Liz Hersh, the city's director of homeless services, said the problem is nothing new. It's only more pronounced since there are fewer people riding transit and fewer indoor services available due to the pandemic.
"As people's lives get harder and they're really more desperate, they're searching for solutions, said Hersh. "That is some of what we're seeing."

WHYY is one of over 20 news organizations producing Broke in Philly, a collaborative reporting project on solutions to poverty and the city's push towards economic justice. Follow us at @BrokeInPhilly.
Protesters gathered around the steps of Allegheny Station on Kensington Avenue after marching from Somerset Station on March 23, 2021. (Kimberly Paynter/WHYY)

1st District Councilmember Mark Squilla joined Kensington residents at a march protesting the closure of SEPTA's Somerset Station on March 23, 2021. (Kimberly Paynter/WHYY)

Kensington residents gathered at SEPTA's Somerset Station to protest its closure Tuesday, March 23, 2021. (Kimberly Paynter/WHYY)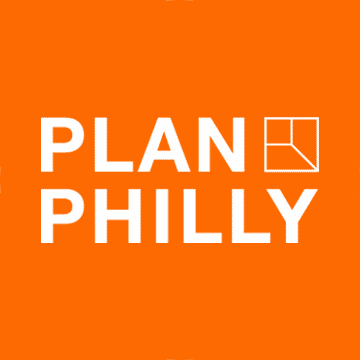 WHYY is your source for fact-based, in-depth journalism and information. As a nonprofit organization, we rely on financial support from readers like you. Please give today.