SEPTA to temporarily close Kensington's Somerset Station over safety issues
Located in an area hard hit by Philadelphia's opioid crisis, the MFL station's elevators were destroyed by urine and needles, SEPTA officials said.
SEPTA will temporarily close the Market-Frankford Line's Somerset station on Sunday to repair two elevators.
"Urine and needles destroyed the mechanics," SEPTA General Manager Leslie Richards said.
The Kensington station has long been a gathering spot for unhoused people and drug use and it has worsened in recent months, she said.
"We've been meeting with employees to discuss their concerns," Richards said. "It's very important that we provide a safe environment for them to come to work every day as well as a safe environment for our customers."
The elevators will take months to repair, making the station inaccessible to riders who cannot use the stairs. Located at the intersection of Somerset Street, D Street, and Kensington Avenue, the city's opioid crisis has played out at the station and around it.  Still, it serves an average of 800 riders every weekday, which is around 40% of pre-COVID ridership, according to data from SEPTA.
Patricia Codina, co-director of community development at Impact Services, a nonprofit organization in Kensington, said conditions at the station made it virtually inaccessible to some riders even before the elevators ceased working, but closing the station could have even bigger repercussions for people who rely on transit to get to work, school, medical appointments, and other destinations.
"This is a neighborhood that has very small rates of car ownership so that people really depend on transit to get around," Codina said. "People that come home later at night having fewer options, having to walk longer distances is also a safety concern."
Codina said neighbors have been asking for more cleanings and monitoring to make it safer for the community. Just last month, the Philadelphia Police Department opened a new police substation less than a mile away at Allegheny Avenue and Emerald Street.  Staffed with several dozen officers, the substation is designed to serve businesses and residents in the area surrounding the SEPTA line between Somerset Street and Allegheny Avenue and from D Street to Frankford Avenue.
Despite the increased police presence in the area, the station and the system as a whole has become dangerous for employees trying to do their job, said Willie Brown, the president of TWU LOCAL 234, the union that represents the city's transit workers.
"We have lost the subway," Brown said. "They have taken it from us. We don't have that no more."
SEPTA data shows that even as ridership has dropped by as much as 80% during the pandemic, assault rates for agency workers remain static with transit operators reporting increased vulnerability to danger in a less populated system.
Brown said a strike was possible if SEPTA did not address safety on the system.
"You may have a disruption of service until we get this resolved," Brown said. "Whatever actions we find necessary we're going to take. And we're not going to wait week after week after week after week."
The Somerset station isn't the only transit outpost in the city that has faced disruptions due to an explosion of use by people seeking shelter in the midst of a growing affordability crisis. At a PATCO station in Center City, city officials recently teamed up with that transit agency to clear an encampment at the underground concourse near 12th and Locust streets.
"We just don't have enough places for people to live. It's really that simple," said Liz Hersh, director of the city's Office of Homeless Services."It's a symptom of the deep poverty that we see, the deep inequity and the gap between rich and poor."
This article was updated on March 15, 2021

WHYY is one of over 20 news organizations producing Broke in Philly, a collaborative reporting project on solutions to poverty and the city's push towards economic justice. Follow us at @BrokeInPhilly.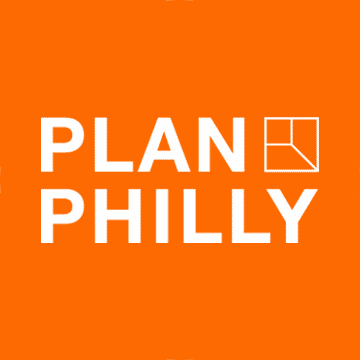 WHYY is your source for fact-based, in-depth journalism and information. As a nonprofit organization, we rely on financial support from readers like you. Please give today.