SEPTA employees endure steady threats of violence even as transit ridership drops
Bus drivers and others on SEPTA's frontlines describe harassment and attacks as part of the job. The pandemic has worsened the situation, some say.
It was late one September evening, and Kimberly Benedetto was driving the Route 47 bus south. When she stopped at JFK Boulevard, two teenagers boarded the vehicle without masks.
Benedetto had just run out of spare masks, or else she would've handed out a few for free. After she instructed the teenagers to put their masks on, or at least cover their faces with their shirts, the conversation escalated. It didn't take long for the violent threats to begin.
"She's telling me, 'I'm going to ride to the end of the line and kick your ass. I'm going to wipe the floor with your face,'" Benedetto said.
As is her right, Benedetto kicked the passengers off the bus when they started to threaten her. But when she got to the end of the line, the teens were there. Hiding behind a car, the two were waiting there for her and ready to fight when Benedetto unboarded. She saw them, locked the doors and called for Transit Police.
Benedetto's driven SEPTA buses for 21 years now. That recent scare was one of countless times she's endured harassment, threats, or physical attacks on the job.
There was the time when a woman boarding at Broad and Oregon almost missed the bus and screamed in her face. Or when a man riding the 17 threatened to punch Benedetto in the face. Another passenger spit on Benedetto because she wouldn't let her off at 16th and JFK — which isn't an actual bus stop.
"There's been many over the years," she said. "It's part of the job."
Benedetto has had eggs thrown at her from bus stops and cigarettes flicked out onto her uniform. And she's not the only one.
For most of the last year, SEPTA sustained up to an 80% drop in ridership — but incidents of harassment against employees were as high as ever. Physical assaults, like spitting and throwing objects at workers, barely dropped.
It's not one especially dangerous route, not one specific job, nor one problematic employee that's vulnerable. Violence is a universal experience for public-facing SEPTA employees. Some say due to a combination of pandemic-induced anger and people experiencing homelessness sleeping in stations, it's gotten worse over the last 12 months.
"We see some form of it almost every day," said Willie Brown, president of the Transit Workers Union Local 234. "Never a day goes by that there isn't some intimidation, assault, or thing of that nature."
Transit Police have made improvements to the system in recent years in an attempt to curb the number of violent incidents — and punish the people who commit them. But the union maintains they could do more, especially after a punishing year during which employees risked their lives to keep the region moving through the pandemic.
'Vile treatment' of Philly's transit workers
Verbal and physical harassment toward employees is commonplace at transit systems across the country, and by many accounts, 2020 was an especially harrowing year for frontline transit workers. By September, New York City transit workers had reported at least 177 instances of harassment or assault by riders who refused to wear face coverings or follow social-distancing protocols, according to The New York Times. Minneapolis bus drivers and train operators began organizing through their union last spring after a spate of assaults they felt were mishandled by the transit agency. Just last week, the inspector general for New York's MTA system responded to a spate of assaults against transit operators with a call for harsher penalties for attackers.
In 2020, SEPTA employees reported incidents of verbal harassment 63 times. They reported physical assaults 30 times — not including the 46 times they told officials about getting spit on, and the 30 times they reported getting hit with an object.
Twelve of these incidents sent SEPTA employees to the hospital.
"In the past couple years, we've seen an uptick in what I call incidents of disrespect," said Transit Police Chief Thomas Nestel III. "Not necessarily attacks on our employees, but just vile treatment of them."
Bus drivers are the most common victim, per Nestel, but it happens to everyone: cashiers, cleaning staff, even custodial workers at SEPTA HQ at 12th and Market streets.
Robert Wolfson has been working at Philly's transit authority headquarters for 29 years. One November night on his commute home, five teenagers attacked him at Frankford Transportation Center — beating him unconscious and breaking his jaw.
"Back then they were doing that knockout game, where they would get on the bus or whatever, pick somebody and just knock them out," Wolfson said. "So I guess that's what they were trying to do with me."
It's so common that employees learn to adjust their behavior, finding small ways to be less vulnerable while they work.
Retired SEPTA trolley driver and subway cashier Francisco Ortiz felt the most vitriol on the Broad Street Line. Riders were most likely to threaten him when he told them to pay the fare — so he stopped telling them.
"In the cashier booth I would just tell them, 'If you pull back the turnstile, I'm not going to stop you,'" said Ortiz, who retired in 2016 due to a disability. "They would fight, scream, holler, bang on the cashier booth
. They would say, 'I'm coming back, I know where you're at.'"
It got so bad that Ortiz wouldn't wear his uniform while commuting to work, because he didn't want to be recognized as a SEPTA employee. It's what all his coworkers did.
Both bus driver Benedetto and cashier Ortiz said they had their routes and stations changed multiple times to escape customers who harassed them repeatedly, memorizing their schedules and coming back to threaten them.
"It weighs on you," Ortiz said. "If you have a rough day at work, it's no big deal in the beginning. But it builds over time."
The safety risks can influence SEPTA policy. The transit agency decided it would not enforce its mask mandate using police or fines early in the pandemic after a confrontation between a bus driver and a rider who didn't want to cover his face escalated. 
The hazards that would come with enforcement was one factor in the decision.
"SEPTA will not have police enforcement, and we will not put frontline employees in a position where they have to enforce the policy by banning riders or issuing citations," SEPTA spokesperson Andrew Busch explained in November.
Transit Police are trying — but the union wants to see more arrests
Transit Police have a procedure in place for this kind of thing.
If a passenger verbally or physically threatens an employee, the employee is instructed to notify Transit Police immediately. The bus stops and empties of all passengers, and police dispatch three units to the scene — two to the bus or station itself, and one to the neighborhood, in hopes of catching a suspect if they've already fled the scene.
Should they make an arrest, the case will be assigned a Transit Police detective to work with the SEPTA employee on the case.
Benedetto, for her part, has been satisfied with how these incidents are handled. She feels safe with the panic button, in place on all SEPTA buses since the '80s, which displays the message "911 HELP GET POLICE" on the destination sign and starts recording audio from the bus.
Whenever she's been threatened, she's always been allowed to leave work and take the rest of the day off, fully compensated.
In the most recent incident, with the teenagers who refused to wear masks, she had detectives assigned to her case. They printed out pictures of the suspects from camera footage and posted them at the bus depot, telling other operators to watch out for her.
Still, Benedetto can't recall a time when Transit Police ever caught anyone who threatened her.
Same with Ortiz and Wolfson — whose five attackers were all caught on camera. Both of them never felt like Transit Police took their cases seriously, and nothing ever came of their reports.
Nestel insisted that Transit Police take these matters very seriously. In the last 10 years, they've enhanced their response system — sending three of their own units, rather than relying on the Philadelphia Police Department to handle each incident. They've taught SEPTA employees deescalation training, and installed shields for drivers on all buses.
They've brought on seven social services specialists who can respond with police — and Nestel said they're hoping to expand that program.
But Brown, the union president, said those efforts barely scratch the surface. They want more Transit Police officers inside buses and stations. He said there aren't enough arrests or charges, and he thinks there should be a media campaign to address this — a "SEPTA's Most Wanted" website with photos of suspects and rewards for tips.
Nestel defended his force, saying there are six affidavits for arrest warrants are being reviewed right now by the District Attorney's Charging Unit for incidents involving SEPTA employees. And he disagreed with the campaign idea.
"Doing this for the most common offense … would not result in many tips and would end up desensitizing people to this disgusting behavior," he said.
Meantime, employees interacting with customers remain vulnerable. Benedetto has mostly gotten used to the constant contempt — but she admits some incidents still get to her. Every so often there's a threat that makes her stomach sink and her hands get clammy.
"I've always loved this job," Benedetto said. "You just do the best you can and pray, every day, that you're going to have an incident-free day."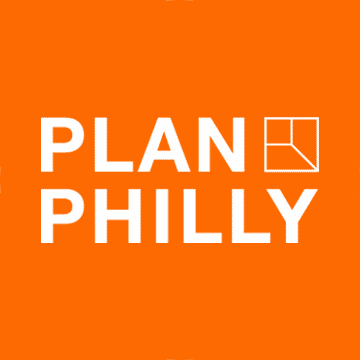 WHYY is your source for fact-based, in-depth journalism and information. As a nonprofit organization, we rely on financial support from readers like you. Please give today.