'I don't have a [rich] uncle': Black-led fund aims to raise $100M for Philly developers
The capital network group wants to create a new pipeline for Black real estate entrepreneurs.
Anthony Fullard, president of West Powelton Development Corporation, has dedicated his life to all things construction. He's owned his own company for 10 years and before that, worked 30 years in the industry, starting out as a union ironworker.
"I started from the very bottom of the construction industry and then began to learn the industry," the Germantown native said. "It's all about following the money and margins of success is at the ownership level of the project."
Fullard was the developer behind the Osage and Pine redevelopment project. It's the site of the MOVE bombing that destroyed 61 homes. The city eventually rebuilt many of them but they were poorly built.
Despite his decades-long history of working in the industry, he acknowledges that he could still use some resources. Now, he is one of the Philadelphia entrepreneurs in The Collective, a Black-led capital network group that launched publicly last week. With a vision to "provide access to resources and capital that will elevate Philadelphia communities of color and generate wealth for neighborhoods victimized by systemic racism," The Collective felt like the answer to a problem no organization or institution had been able to solve for him and his peers.
"It's important for us to band together and bring our resources together," Fullard said.
While developers in the newborn Collective represent all segments of the real estate industry, Fullard brings a focus on residential homes, usually single-family. He purposely shies away from housing that would be for more temporary residents, like student housing. He said his focus has always been Black families.
"It's the largest investment that they will probably ever make in their life," he said. "This family will be in this community for at least 20 years and will be a stakeholder because of this investment. That is vital to me."
Owning is power
Sandra Dungee Glenn, a founder of The Collective and a West Philadelphia native, said she's doing this simply because "somebody has to." She is one of three principal founders including Tayyib Smith of S&R Holdings and Steven Sanders of Beltraith Capital.
Like Fuller, her goal is ultimately about building property ownership among Black families in Philadelphia.
"We're looking to ensure that the ownership of Black families and residents is much more significant than what it is now," Glenn said.
Black homeownership in Philadelphia has dropped over the last 20 years, 47% compared to 55% in 2000, according to the Housing Policy Center at the Urban Institute. Over the same period, property values in many parts of Philadelphia have increased. In historically Black neighborhoods, such as Mantua and Cedar Park in West Philadelphia and Point Breeze and Graduate Hospital section of South Philadelphia, the jump in value has been significant.
That concerns Glenn, who wants that homeownership figure to be about two-thirds. In Glenn's eyes, it all comes down to building wealth.
"I believe very strongly in the power of ownership," she said. "When you are the owner, you are in control. Increasing ownership for businesses, land, [and] homes is very important to me."
Caretha Jones is a Black Philadelphian that sees the value of The Collective's mission. It was a lifelong goal for her to own a home and she was finally able to make that plunge last year after over a decade of living in a two-bedroom apartment in public housing.
In many ways, Jones' story is a reflection of what The Collective represents.
"I'm the first of my grandmother's grandchildren to have a home and it's definitely independence," she said.
She describes feeling a sense of pride that she has something completely on her own.
For Glenn, The Collective is about creating that economic independence based on support networks in communities that were divested from and stripped of opportunities for wealth building.
"I don't have an uncle, a cousin, or a business relationship that has that kind of capital," Glenn said. "And that's the problem of many Black developers disproportionately that they don't have those personal networks."
A response to 'clear inequalities'
The Collective hired former Merrill Lynch executive John Morris, who leads 17 Asset Management, to help raise capital from institutional funds and private investors who want to participate in this social shift.
Last Thursday, the two organizations had a soft launch of the fundraiser for the $100 million goal for their initial funding round. Ideally, they would reach $25 million by July and raise the remainder in the following 6-12 months. This money is intended to support the member companies' projects.
The thought behind the fundraising is to mitigate Black developers' challenges to accessing the capital they need to continue growing their businesses which has left them underrepresented in the industry.
According to Sanders, projects that qualify have to meet both financial and social impact benchmarks.
For the social metrics, there will be benchmarks such as neighborhood income growth, growth in home and business ownership by people who already live there, and increased commercial activity will be monitored to see how well they are at achieving their mission and provide accountability.
The Collective has two parts. The network is a registered benefit corporation that is made up of development companies that offer guidance, strategy, and consulting. It's supposed to be a pipeline for other developers as the company grows. The other part is the investment group which is primarily focused on raising capital, reinvestment, and measuring outcomes.
So far, there are seven member companies within the network. That includes Anthony Fullard; Leslie Smallwood-Lewis of Mosaic, who is developing the tiny home village in West Philadelphia; BKP Development Group; and Wilson-Drake Development, which is dedicated to creating quality affordable housing in the city. Sanders said many of them have projects that are going through the due diligence process now.
After the Collective met with Morris, his staff analyzed Philadelphia's real estate markets and economic markets and from that, decided to make the city one of its targets. 17 Asset Management is in charge of designing a corporate structure that allows absorbing private capital while also accepting grants from nonprofits and government programs.
Morris said his financial service background in developing nations, also known as 'emerging markets,' can be applicable to economically depressed parts of Philadelphia because they both feature undervalued assets like real estate that can lead to gains with the right investment approach.
"There are clear inequalities in Philadelphia," Morris said. "It's a great city but it also has more than its fair share of poverty … As we started doing our place-based research, we recognized that investing in Black-owned, or helping design the ability to invest in Black-led, real estate would be a positive force in marginalized neighborhoods."
Both Morris and the Collective want to offer backers returns that meet or exceed market average for commercial real estate investments.
Also, according to Glen, many of these Black developers are more likely to know their way around communities and know the needs of the residents. This means that funding their projects is direct access to investors to those neighborhoods.
Difficult conversations
Tayyib Smith is used to hearing critics ask him about gentrification. He is not afraid to say that he finds the rhetorical challenges tiring, depending on who they are coming from.
"It's frustrating for me that the critics of Black people even being involved in commerce are neoliberal white people who are fortunate enough to have ancestors who have benefitted from all the violence that was put on us through public policy," Smith said.
He resents the implication that he doesn't have the best interests of Black Philadelphia at heart.
"What got me into real estate was a concern for cultural erasure," Smith said.
That said, he acknowledges that he is not perfect. He has experienced disputes when it came to meeting with community members over zoning, particularly for his project at 53-59 N 52nd Street. He realized with one person in particular, he was talking through Zoom, email, and attorneys when he should've been "arguing with him on the corner of 52nd and Arch because he reminded me more of an elder I was familiar with when I actually heard what his concerns were." Smith also realized this person didn't see him outside of just being a developer until he saw his face and made the effort to personally see him.
"Even as a Black real estate developer, I've had times where I had to sit back and say 'You know what, I approached that wrong … maybe I should humble myself and do a different kind of community engagement meeting," he said. "But you think you're going to get that type of nuance sensitivity from people who just moved from other states with capital? They don't care, they just want to get their project done."

WHYY is one of over 20 news organizations producing Broke in Philly, a collaborative reporting project on solutions to poverty and the city's push towards economic justice. Follow us at @BrokeInPhilly.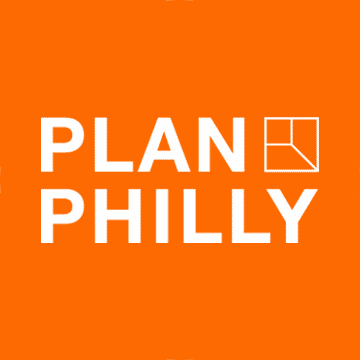 WHYY is your source for fact-based, in-depth journalism and information. As a nonprofit organization, we rely on financial support from readers like you. Please give today.