Race to watch: Chester County GOP tests Democrats' first-ever majority on Board of Commissioners
The four candidates honed in on housing affordability, land preservation, government spending, and public safety as the big ticket issues.
Listen
1:57
What questions do you have about the 2023 elections? What major issues do you want candidates to address? Let us know.
All three seats in Chester County's highest-elected office are up for grabs. The Chester County commissioners serve as chief policy makers and fiscal managers for Pennsylvania's wealthiest county.
Four years ago, for the first time in history, a Democratic majority gained control of the county seat. Incumbent Democratic Commissioners Marian Moskowitz and Josh Maxwell are running for re-election as they continue to chart a new path for the board.
After losing control of the body in 2019, the GOP is challenging the Democrats with a ticket led by Republicans Eric Roe and David Sommers. Incumbent Republican Commissioner Michelle Kichline announced that she would not be seeking re-election. With issues ranging from open space preservation and a growing emergency health care desert, Chester County voters will have a lot to think about.
Marian Moskowitz
Bio and experience
Before she was sworn in as chair of the Chester County Board of Commissioners in 2020, Moskowitz worked for decades as a business owner and local real estate developer. She is currently on the boards of West Chester University, SEPTA, and the People's Light Theater.
In recent years, Moskowitz has been heavily involved with the creation of the Schuylkill River Passenger Rail Authority, an effort to restore passenger rail service to connect Reading to Philadelphia.
In 2021, former Gov. Tom Wolf appointed Moskowitz to serve on the Board of Governors of the Pennsylvania State System of Higher Education.
"I love what I do every day. I get to help people. They don't know the impact that we have on their lives, but it makes me feel good," Moskowitz said. "I love this county. I have things to offer it and I'd like the opportunity to continue on that path."
Accomplishments
During her time in real estate, Moskowitz said she played a significant role in the development of the Franklin Commons in Phoenixville.
It was an old industrial building and Moskowitz and her husband converted it to an educational campus.
It has become a place "where people can start in various ages and get an education all under one roof and have daycare and music and drama — all kinds of things. It's a life cycle building," she said. "That is something that I'm very proud of."
Reflecting back on her tenure as chair of the Board of Commissioners, she said she and her running mate have had to deal with six crises in just four years.
In spite of the external turmoil, Moskowitz is proud of the work that the board has done around mental health, the proposed rollout of the county's first mobile mental health crisis units, and election access.
"We've installed 13 drop boxes in the county," Moskowitz said. "We've done a major education program with videos, so every person in the county can go on our website and see the videos and learn the whole process of voting from beginning to end."
Reason for running
Moskowitz said her motivation to run for re-election is driven by unfinished business and new ventures.
"Josh and I have prioritized good government," she said. "We've changed the way we budget in the county and we're saving money and being really responsible with our taxpayer dollars."
From addressing climate change to protecting open space, Moskowitz said the county still has a ways to go. She wants to bring affordable and attainable housing to the county.
"We've had a lot of really great accomplishments and I hope to continue that work," Moskowitz said.
Josh Maxwell
Bio and experience
The Downingtown resident and West Chester University graduate previously served three terms as mayor of his hometown. At 26 years old, Maxwell was the youngest mayor in Downingtown history.
But that was more than a decade ago. He's also worked in the private sector.
"I worked for an international development company who's a contractor for the Department of State mostly on projects in Africa," Maxwell said.
In addition to his duties on the county Board of Commissioners, Maxwell serves on several boards including the Delaware Valley Regional Planning Commission and the Chester County Conservation District.
Accomplishments
Maxwell said he's particularly proud of the work that addressed the closures of Brandywine and Jennersville hospitals at the height of the pandemic.
ChristianaCare recently unveiled plans to reopen Jennersville as a micro-hospital, and Penn Medicine has already signed a letter of intent to acquire Brandywine from Tower Health.
"Coatesville just hasn't had the same access to healthcare that the rest of the county and a lot of the rest of southeast Pa. has had," Maxwell said. "So when the hospital closed we really wanted to get to work to find a high capacity provider that Coatesville deserves — that's going to take care of people there from the health perspective, but also employ people for decades [and] for generations."
Maxwell said that Penn Medicine's interest in saving the Coatesville VA Medical Center, and potentially operating a hospital there, is something he's proud of, if it all comes together.
Reason for running
Maxwell said working through the pandemic showed county officials that they have the power to accomplish a lot, if they all work together.
Having spoken to voters and watching everything unfold in real-time, Maxwell said high inflation has raised the alarm on housing costs in Chester County.
"There's a lot of fear that our kids won't be able to stay here and won't be able to afford to live in Chester County," he said. "And we don't have the transportation assets that some of the other suburban counties have. Coatesville still doesn't have Regional Rail and it deserves it."
He said the county must walk a tightrope of encouraging new housing while preserving the natural resources that make up the county's rural character.
"There's a lot of this county that doesn't get touched very often from government, doesn't have access to food or hospitals and things like that and we still need to build those connections," Maxwell said.
Eric Roe
Bio and experience
Roe is far from a new face in the county. He previously served as a state representative in Pennsylvania's 158th House District from 2017 to 2018. The West Bradford Township resident has worked numerous jobs in both the public and private sector.
Roe has served as an administrative analyst for Commissioner Kichline and worked as a special assistant for the Chertoff Group. He said he wants to return to elected office.
"I want to be a county commissioner," he said. "I want to be in the county courthouse. I want to keep our taxes low and I want to preserve our open spaces, so we're not losing our landscapes. I want to reopen hospitals that have closed down."
Roe, who currently works at a Downingtown finance firm, is fluent in Spanish and French. He has volunteered as a citizenship teacher and ESL instructor for Kennett Square-based La Comunidad Hispana.
Accomplishments
Roe said he's happy to have sponsored and co-sponsored several impactful bills during his state House tenure.
"At the top of the list is an open space preservation bill that I helped pass," he said. "We had a Republican legislature and a Democratic governor when I was up in Harrisburg. And we passed a bill called the Stoneleigh Law, which essentially says that if any municipality or school district or government entity wants to use eminent domain to condemn a preserved piece of land or preserved property — they're going to need to prove that there is no other possible property that they could use eminent domain on."
He said the law protects open spaces from being overdeveloped by local governments.
Among other highlights, Roe cited his role in reforming the state's pension system and anti-domestic violence legislation.
Reason for running
Roe has insisted on running a mudslinging-free election bid. He told WHYY News in March that he has a solid working relationship with his Democratic counterparts and that he is focused on the issues facing the county.
"The biggest issues facing Chester County are our landscapes and our open spaces. They're disappearing," he said. "I grew up here. I've been here since I was a child. I remember what it was once like to live in Chester County where you had a lot more green spaces, a lot less traffic, and you just have that small town charm — and we've lost that in many places because we keep building indiscriminately."
Roe is not anti-development, but wants officials to take greater care in making decisions on development projects. He's also worried about inflation and government spending, and is against raising taxes.
"I'm afraid that that could happen, because a lot of those federal dollars that have been used
for county projects are going to dry up, and when those dry up I'm afraid that the county's spending habits will not be able to continue without raising taxes," Roe said.
David Sommers
Bio and experience
Sommers categorized himself as an "outsider" candidate. He's been a teacher for the Archdiocese of Philadelphia for 24 years, where he's taught in the social studies department.
"I have not been elected before in terms of public office. I've served as elected by my union members both at the archdiocese level for all 15 high schools and locally at Bishop Shannon as the delegate and all 15 high schools as the legislative representative," Sommers said.
From 2020 to 2023, Sommers served as a local Republican committee member in West Goshen Township. He's currently a member of the Friends of West Goshen Parks and works as drive coordinator and community public relations contact for West Goshen "Can Do" Food Drives.
Accomplishments
Sommers said his biggest professional accomplishment is being a teacher within the same system for so long.
"Twenty-four years with one system. That is certainly something," he said. "We had some of our teachers retire in June at the end of last school year and they have been there almost 50 years and I don't think we're gonna get that anymore, and there's some of us that are in the twenties."
The fact that he has been there for 24 years shows continuity, shows loyalty, shows commitment, he said.
"It really is a vocation and it's a ministry," Sommers said. " No one's doing it to get rich. No one's doing it for gratification. No one's doing it because it's easy."
Sommers directs the Republican Committee of Chester County's Charis Community Outreach Program and is happy that the GOP adopted the program.
"It's made a difference showing the community that we're involved, that we're people, that we care, that we are there for the vets, that we're there for those in need," Sommers said.
Reason for running
Sommers was inspired to get involved in politics during the height of the COVID-19 pandemic.
"What I saw during the COVID pandemic was very opening," he said. "There was a lot of decisions made that I felt were out of touch by our elected leaders on the folks that were the recipients of their decision-making."
Sommers is concerned about the budget, spending from the county, and public safety. He said there's been a lack of accountability of public officials in the aftermath of the Danelo Cavalcante escape from prison, which caught international media attention.
"The safety of the residents that they are charged with is most important and we saw a failure — a definite failure and that the safety was put at risk and that people are still in many ways affected by this and hurt by this," Sommers said.
Sommers said the current Board of Commissioners is missing perspective. He believes his "blue-collar union background" is the remedy.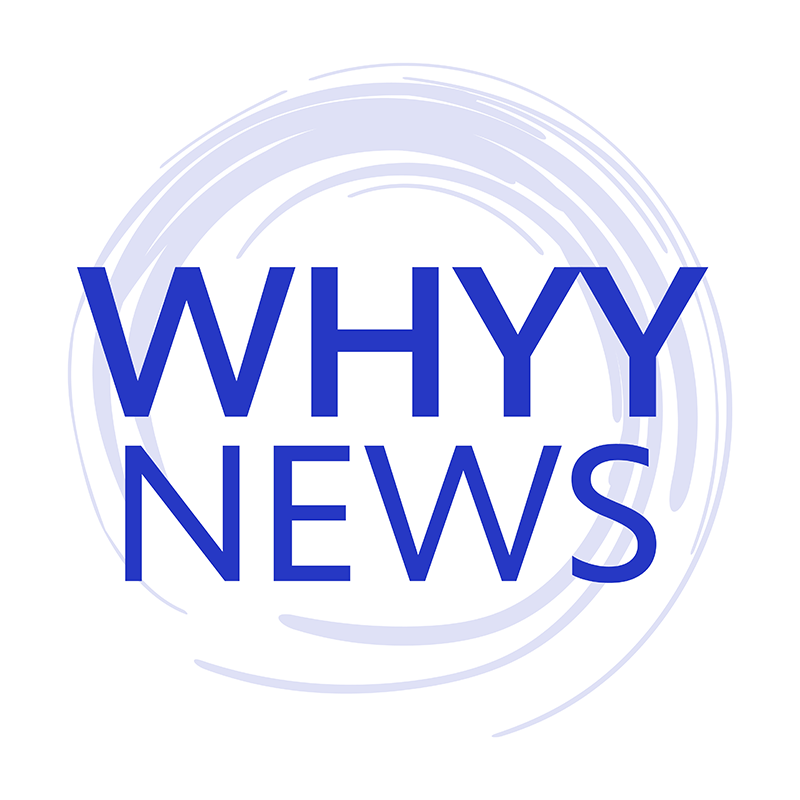 Get daily updates from WHYY News!
WHYY is your source for fact-based, in-depth journalism and information. As a nonprofit organization, we rely on financial support from readers like you. Please give today.