Race to watch: All 3 Montco Board of Commissioners seats are up for election
Candidates identify voting rights, housing affordability, government spending, and public safety as some of the main issues they want to address if elected.
Listen
1:57
What questions do you have about the 2023 elections? What major issues do you want candidates to address? Let us know.
Pennsylvania's third largest county could get an all-new slate of officials leading its highest office.
Three seats are at stake in the race for the Montgomery County Board of Commissioners. As the bluest county surrounding Philadelphia, the Democrats have maintained majority-control of the board in recent years. However, a couple of departures led to a crowded primary field that left four candidates standing.
Democratic Commissioner Jamila Winder is the closest to a traditional incumbent that voters will have. The recently appointed commissioner is running alongside Neil Makhija on the Democratic ticket. Republicans have tapped Thomas DiBello and Liz Ferry as challengers.
As county commissioners, the winning candidates would be faced with addressing a handful of issues such as housing affordability and homelessness while also being responsible for a $500 million budget and the county board of elections.
Jamila Winder
Bio and experience
The Montgomery County Court of Common Pleas appointed the lifelong East Norriton Township resident to the Board of Commissioners in February to fill the void left by now-Pennsylvania Secretary of Human Services Dr. Val Arkoosh.
Prior to her appointment, Winder already had a career in public service. She served on the East Norriton Township Board of Supervisors from 2020 to 2023 as well as the Norristown Area School Board from 2017 to 2020. She also has experience in the private sector.
"Professionally I have been working in the private sector for more than two decades. I really have established a pretty successful career in higher education education technology with emphasis on workforce development," Winder said.
Winder has also served as a board member for Women in Transition, an organization dedicated to helping survivors of domestic violence and substance abuse.
Accomplishments
Winder is the first Black woman to serve on the county Board of Commissioners as well as the East Norriton Board of Supervisors.
Her knack for breaking down barriers has given her a new experience, she said.
"I've been really, really fortunate both professionally and politically to avail myself and be in rooms where I was oftentimes the only one and so, what I'm most proud of is that I've had an opportunity to be the first so many times," Winder said.
She said being the first has granted her the responsibility of modeling leadership for those who follow in her path.
According to Winder, she's your average Montgomery County resident: she's a wife, a mother, and a daughter taking care of two disabled parents, all while paying student loans.
"But what I'm most proud of as I've grown and evolved both politically and professionally is that I've never lost sight of where I come from and who I represent and so this transition to commissioner has really meant that really ensuring that I stay true to the people that I'm serving and staying grounded in those lived experiences that I can bring to the commissioner's office, and I think that perspective and that point of view is new as well as needed," Winder said.
Reason for running
From homelessness and addiction to challenges with mental health and housing affordability, Winder said Montgomery County's most vulnerable people are being burdened with heavy challenges.
"My lived experiences over four decades will really lend itself well to the moment that we're in, whether it's addressing housing affordability or coming up with new streams of revenue to be able to deliver more services in the county, whether it's just improving operational efficiencies and addressing talent or the brain drain that exists in Montgomery County, or just coming up with ways to support our seniors that have given so much to our communities," she said.
She said she wants to be an inspiration for young girls and women. To her, the call of public service comes down to one question:
"Why not step up and give your time and your talents to those that need me?"
Neil Makhija
Bio and experience
If elected, the 37-year-old educator would be one of the youngest commissioners in the county's history. In his day job, Makhija has years of experience as a practicing attorney and policy advisor.
"I worked on the opioid litigation to hold Purdue Pharmaceutical and other companies accountable for fueling the opioid crisis and addicting a generation of people — honestly across generations," he said.
He currently works as a lecturer at the University of Pennsylvania Carey Law School and as president of Indian American Impact, a national civics organization.
"Given the recent events in politics where our democracy itself is under threat, I felt it was incredibly important to have people who understand how to protect the right to vote in a local office that administers elections," Makhija said.
Accomplishments
It was through his role with Impact that Makhija completed the work that he is proudest of.
"As leader of national civil rights and civics organization, I helped double turnout for my community in the 2020 and 2022 elections and it was something that nobody had ever seen before," Makhija said. "We saw a 91% increase in voting in our community that used to be among the lowest turnout and are now among the highest and I was one of 13 people to advise the president on voting rights in 2021."
During his time as a lawyer, he worked on "one of the first cases" representing children against an e-cigarette manufacturer that targeted kids online via influencers and social media marketing.
He said he brought the issue to a member of Congress who conducted a hearing.
"Within weeks of that hearing the president at the time … agreed that [companies] had to take the flavored products off the shelves," Makhija said.
Reason for running
Makhija said it is important that the county Board of Commissioners address homelessness and housing affordability right away. He added that it is "almost impossible" for working-class families to buy a home.
When thinking about his four-month-old son, his priority shifts to also addressing climate change.
"He was born on the hottest recorded week in the history of the planet, I believe, in July," Makhija said. "We at all levels of government need to think about how we're going to address the climate crisis and that's not just mitigation and reducing emissions, but it's also adaptation, being able to respond to floods and severe weather and being able to make sure that people are safe. For example when you had a flood in Bridgeport that wiped out hundreds of units of affordable housing, how do we as a community respond to that effectively."
Ultimately protecting democracy from unprecedented threats to the election process is what inspired Makhija to run.
"And so I see it as one of my responsibilities to really seek to engage and inspire every community and particularly those communities that have not had a seat at the table," Makhija said.
Thomas DiBello
Bio and experience
DiBello has years of experience in public office. From 2002 to 2004, he served on the Limerick Township Board of Supervisors, and from 2006 to 2014, he was the township auditor.
Most recently, DiBello served as a director on the Spring-Ford School Board from 2009 to 2021. He moved to the area more than two decades ago in search of employment opportunities.
With a background in computer science, DiBello has coupled his public service with 27 years in "corporate America."
"I worked both in the tax industry and the defense industry building large global software systems," DiBello, who's now a business owner himself, said.
Accomplishments
Despite his years in elected office, DiBello is actually proudest of his work as a community member. He is the founder and member of Spring-Ford Youth Football & Cheer.
"We had nothing in the area and we created this program, which then grew to creating the Inter County Football League. And so we're providing an environment for over 3,000 boys and girls annually," DiBello said.
DiBello also had a key role in creating the Spring-Ford School Police Department, which he said has established a safer environment for students in the district.
Reason for running
DiBello has a great deal of concerns regarding crime and government spending.
"[The county is] building this new Justice Center in Norristown," he said. "It's going to be close to a billion dollars when it's all said and done with — it's just crazy. Their spending is going to highly impact the county moving forward."
Looking back on his run in Limerick, he recalled he was inspired by his safety concerns about a gas power plant being built near the township's nuclear power plant.
DiBello said his interest in elected office has never been motivated by an aspiration to seek a higher office, but by a desire to solve a problem.
"I see the direction [the county] is going. I feel that I can make a difference. I have a history of making a difference. I care about the communities I live in," DiBello said.
Liz Ferry
Bio and experience
The lone Republican on the Upper Dublin Township Board of Commissioners has been representing Ward 1 since 2016.
"I really loved the work. I believe in public service and it's been a great honor to be able to do that," she said. "And I just wanted to take all that I really learned throughout my lifetime in service to the county and really increase concern about the excessive spending going on at the county at the moment."
Ferry has years of experience working across government. She previously held roles with the Environmental Protection Agency, the Office of the Governor in New Jersey, the Office of Pennsylvania Senator Rob Wonderling, as well as the county's parks and transportation boards.
In addition to her experience in government, Ferry worked as the vice president of communications for the Greater Philadelphia Chamber of Commerce.
She is also a United States Navy veteran.
"My husband was in the Army and my son was also in the Army. He just got out. So I have a lot of military history in my family — a lot of public service," Ferry said.
Accomplishments
Ferry said leading efforts to preserve open space are some of her proudest moments as an elected official.
"It's such a beautiful county and I'd like to see us do more to preserve our farmlands and green spaces," she said.
Additionally, Ferry helped lead the effort to establish the Fort Washington Office Park, which is a 536-acre business park in Upper Dublin.
"I've worked very closely to try and revitalize an aging 1970s Office Park," she said. "I've worked with the Turnpike Commission and I'm very proud to say that after seven years, we're about to break ground on a new zip ramp into the Office Park, which will help encourage companies to locate there, because they can get in and out easily and it doesn't add to congestion in the township."
She added that the property will soon be home to more multi-use properties and even affordable housing.
Reason for running
Rising crime and increased government spending at the county level are major concerns for Ferry. She said there isn't much transparency.
"There's no real discussion about what the county is spending money on and there's no transparency in the public meetings that they hold about what contracts are being approved and why and again, the spending just continues to go up," Ferry said.
If elected, Ferry said she will bring an additional level of dedication to the job, which she believes is currently missing at the county seat.
"What's happening now in the courthouse is that the row officers and the county commissioners use this position as a part-time job — and it's not a part-time job," she said. "Residents deserve to have their county commissioners showing up to work full-time, five days a week working face-to-face, not working from home."
If elected, she promises to go to work every day.
"I promise not to run for any other office while I'm currently serving," she said. "I think we need consistency of leadership in Montgomery County, which we haven't had in a while."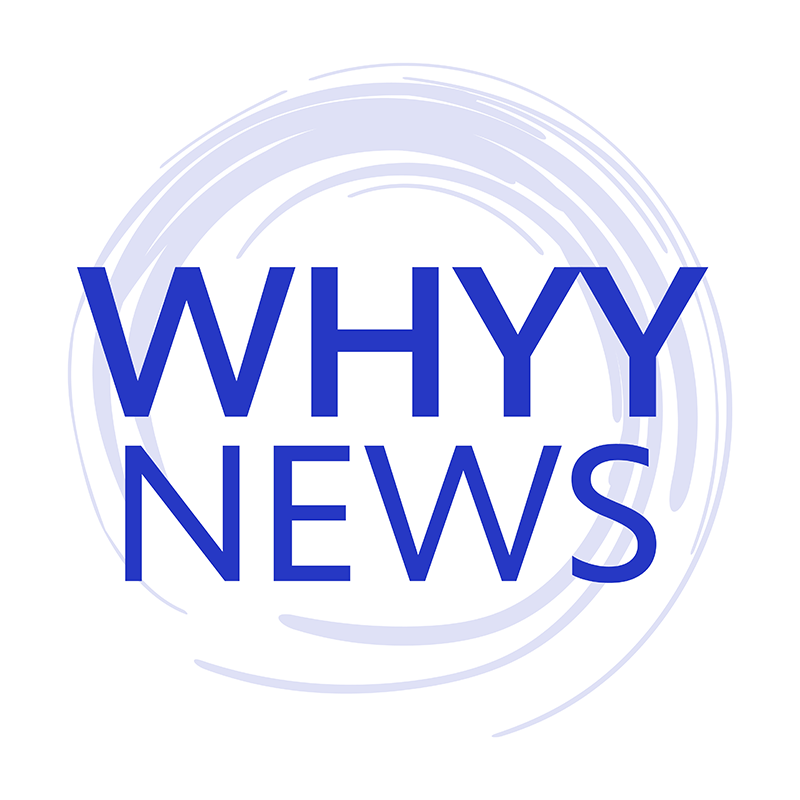 Get daily updates from WHYY News!
WHYY is your source for fact-based, in-depth journalism and information. As a nonprofit organization, we rely on financial support from readers like you. Please give today.