Montco names new commish to replace Val Arkoosh who joined Shapiro administration
Jamila Winder will replace Arkoosh, who resigned earlier this month to become Pennsylvania's Secretary of Human Services.
Got a question about life in Philly's suburbs? Our suburban reporters want to hear from you! Ask us a question or send an idea for a story you think we should cover.
Jamila Winder, a long-time East Norriton resident, is filling Val Arkoosh's spot as Montgomery County Commissioner.
Arkoosh, who was chairperson of the board of commissioners, was tapped by Gov. Josh Shapiro to be Pennsylvania's Secretary of Human Services and resigned effective Jan. 17.
Winder, 44, is the first female commissioner to identify as African American in county history, according to county officials.
"What I really look forward to bringing to the table is my diverse experiences, my diverse perspective, and giving voice to those throughout the county that might remain voiceless," Winder said in an interview. "I think my lived experiences will be of value as I'm charting the course."
She was an East Norriton Township Supervisor from 2020 to 2023, and was elected chair in 2023. Winder was also director of the Norristown Area school board from 2017 to 2020. Winder runs the U.S. market for the German based education technology company, Lecturio. 
"Winder is an active, passionate, and focused member of the local community," Montgomery County wrote in a press release announcing Winder's appointment.
Winder said she hopes to prioritize the county's human services programs for seniors, children, and people facing mental health and issues around addiction. She said she wants to ensure "resources are allocated appropriately to make sure that those programs are well-funded and well supported."
She said she also wants to recruit talent for county offices, provide access to affordable housing, and build strong relationships with local labor unions to create more apprenticeship programs.
"Given the housing crisis, the rental crisis, making sure that Montgomery County residents have access to affordable housing so we can protect people against homelessness, give people a safe place to live and raise their families," Winder said.
Commissioner Ken Lawrence said that he is "extremely proud" to welcome Winder, and that he looks forward to working with her.
"I know that Jamila's ties to our community run deep, and I am confident she will work every day in service to our residents to continue to make Montgomery County one of the best places to live and raise a family," Lawrence said.
Winder says she is also passionate about education equity. Both her grandmother and mother worked for the School District of Philadelphia.
​​"I'm committed to partnering with school districts like Norristown that are serving underserved communities to help ensure that our students throughout Montgomery County, regardless of where they live in the county, are afforded the same opportunities," Winder said.
The Montgomery County Court of Common Pleas voted to appoint Winder after the county accepted applications from residents and registered Democrats.
The Montgomery County Democratic Committee recommended Winder for the job after interviewing 24 prospective candidates. Jason Salus, chair of the organization, said "we could not be more excited about what Jamila will bring to county government and leadership."
Montgomery County will swear in Winder on Wednesday at the county courthouse. She will fill Arkoosh's seat until the end of her term this year. Winder can also decide to run in the May primary and potentially serve a full term of four years. Commissioner Lawrence's seat will also be on the ballot for the primary election. Lawrence is not seeking re-election. 
The three commissioners will vote to select the next board chairperson after Winder is sworn in.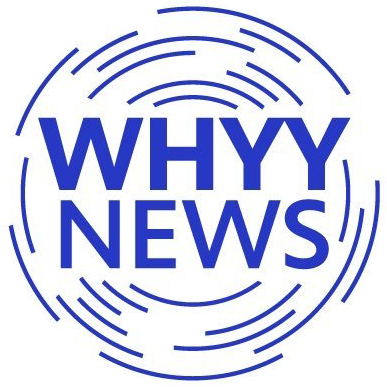 Get daily updates from WHYY News!
WHYY is your source for fact-based, in-depth journalism and information. As a nonprofit organization, we rely on financial support from readers like you. Please give today.