What you need to know ahead of the 2023 Pa. general election
Pennsylvania's general election will be held Tuesday, Nov. 7. Here's what you should know beforehand, from election deadlines to who's on the ballot.
Pennsylvania's general election is fast approaching. Here's what you should know before you vote.
What are the deadlines I need to know?
Below are deadlines specific to voting in the general election.
Deadline to register to vote: Monday, Oct. 23
Deadline to apply for a mail or absentee ballot: 5 p.m. Tuesday, Oct. 31
Deadline to return mail or absentee ballot: 8 p.m. Tuesday, Nov. 7
Can I still register to vote?
The deadline for Pennsylvanians to register to vote for the general election is Monday, Oct. 23. Pennsylvanians can find out whether they are registered to vote online.
Who can register to vote?
Anyone can register to vote, so long as they will have been a U.S. citizen for at least 30 days before the election, are a resident of Pennsylvania, and are going to be at least 18 on or before Election Day.
People who are incarcerated for felonies can't vote under state law. People who are serving time for lesser charges or are out on probation, parole, or house arrest are eligible.
Can I still apply for a mail or absentee ballot?
Yes. Those eligible may apply for a Pennsylvania mail or absentee ballot through 5 p.m. Tuesday, Oct. 31.
Can I vote early in person?
If you are a registered Pennsylvania voter, you may choose to vote early in person.
Once ballots are ready, you can request, receive, vote, and cast your mail or absentee ballot in one visit to your county election board or other officially designated site.
The last day to vote early in person is Tuesday, Oct. 31.
How can I become a poll worker?
Those interested in becoming a poll worker may fill out the Pennsylvania poll worker interest form. A county election official will follow up with those interested post-submission.
To become a poll worker, residents must be registered to vote in the county they wish to work. Seventeen-year-old high school students interested in becoming poll workers must meet additional requirements and should contact their county election office for more information.
Government officials and employees are not allowed to serve as poll workers, with the exception of district judges, notaries public, and members of the Pennsylvania National Guard.
Poll workers typically work from before the time polls open at 7 a.m. on Election Day until after the polls close at 8 p.m.
Where can I drop off my mail ballot?
For those who choose to vote by mail, counties will provide secure drop box locations for ballots.
Once available, official drop box locations for Bucks, Chesco, Delco, Montco, and Philadelphia can be found online.
When must mail ballots be received?
Completed mail or absentee ballots must be received by county boards of elections by 8 p.m. on Election Day. Postmarks do not count.
If there isn't enough time to mail the ballot, a voter can drop it off in person at their county elections office or, if available, at a county drop box.
How will I know if my mail ballot was processed?
Voters can check the status of their mail ballots online.
What if I want to vote in person?
Pennsylvanians who would prefer to vote the old-fashioned way can do so in person on Election Day at the polls, which will be open from 7 a.m. to 8 p.m. Voters can find their polling places online. Billy Penn also has a map of Philadelphia polling places.
Where is my polling place?
Voters can find their polling places online. Billy Penn also has a map of Philadelphia polling places.
What if I received an absentee or mail ballot but want to vote in person?
Voters who receive absentee or mail ballots can opt to vote in person on Election Day. To do so, voters must bring their ballots and the pre-addressed outer return envelopes to be voided. After they surrender their ballots and envelopes and sign a declaration, they can vote using a regular ballot.
What happens if I request a mail ballot and don't receive it?
Voters who request a mail ballot but don't receive it, or don't have it to surrender, may vote by provisional ballot at their polling places. The provisional ballots will be reviewed by the county board of elections post-Election Day to determine whether they will be counted.
Who is on the ballot?
State Supreme Court
For the state's high court, voters will decide who succeeds Justice Max Baer on the Pennsylvania Supreme Court. Baer died in September 2022, shifting the court from a 5-2 to a 4-2 Democratic majority.
Daniel McCaffery (D) faces Carolyn Carluccio (R) for the open seat. McCaffery, an Army veteran who was elected to Pennsylvania Superior Court in 2019, previously served as an attorney and assistant DA in Philly. Carluccio has served as a judge on the Montgomery County Court of Common Pleas since 2010. Previously, she served as assistant U.S. attorney and Montgomery County's chief public defender.
Intermediate appellate courts
On the Pennsylvania Superior Court, two judges are up for nonpartisan retention elections. Judge Vic Stabile (R), seeks a second term on the Pennsylvania Superior Court. President Judge Jack Panella (D) seeks a third.
Two Superior Court seats are also up for election to fill the vacancy created by Judge Jacqueline Shogan, who retired in 2022, and the forthcoming vacancy created by Judge John T. Bender, who will reach the mandatory retirement age of 75 in November. Vying for the seats are Republicans Maria Battista and Harry Smail and Democrats Jill Beck and Timika Lane.
Another seat is up for grabs on the Pennsylvania Commonwealth Court due to the vacancy left by Judge Kevin Brobson (R), who was elected to the state Supreme Court in 2021. Republican Megan Martin faces Democrat Matt Wolf.
Philadelphia mayor, City Council, and beyond
In Philly, former City Councilmembers Cherelle Parker (D) and David Oh (R) are vying to become the city's 100th mayor.
Also on the ballot are at-large City Council seats, for which voters can choose no more than five:
Jim Harrity (D)
Katherine Gilmore Richardson (D)
Isaiah Thomas (D)
Nina Ahmad (D)
Rue Landau (D)
Jim Hasher (R)
Drew Murray (R)
Kendra Brooks (WFP)
Nicolas O'Rourke (WFP)
On the district level, 10 City Council seats are on the ballot. Incumbents Mark Squilla (D-1), Kenyatta Johnson (D-2), Curtis Jones (D-4), Jeffery Young Jr. (D-5), Michael Driscoll (D-6), Quetcy Lozada (D-7), Cindy Bass (D-8), and Anthony Phillips (D-9) are all running unopposed.
That leaves two districts with City Council races to watch: In District 3, incumbent Jamie Gauthier (D) faces challenger Jabari Jones (West is Best). In District 10, Councilmember Brian O'Neill (R), who has held the Far Northeast council seat for 43 years, faces Democratic challenger Gary Masino.
Further down the ballot, John Sabatina Jr. (D) faces Linwood Holland (R) in the race to become Philadelphia's register of wills; Incumbent Rochelle Bilal (D) faces Republican challenger Mark Lavelle in the sheriff's race; and Christy Brady (D) and Aaron Bashir (R) are vying to become Philadelphia's next city controller. City Commissioners Lisa Deeley (D), Omar Sabir (D), and Seth Bluestein (R) are all running unopposed.
Citywide judicial offices
On the Philadelphia Court of Common Pleas, the following candidates are running in partisan elections:
Jessica Brown (D)
Damaris Garcia (D)
Chesley Lightsey (D)
Brian McLaughlin (D)
John Padova Jr. (D)
Natasha Taylor-Smith (D)
Caroline Turner (D)
Tamika Washington (D)
Samantha Williams (D)
Kay Yu (D)
The following Court of Common Pleas judges are running in retention elections:
Anne Marie B. Coyle
Giovanni O. Campbell
Holly J. Ford
J. Scott O'Keefe
Jacqueline F. Allen
Joe Fernandes
Joel S. Johnson
Nina N. Wright Padilla
Paula A. Patrick
Ramy I. Djerassi
Rayford A. Means
Sierra Thomas Street
Timika Lane
Voters will also choose two judges of the Philadelphia Municipal Court. Running are McIntyre Osborne (D), Barbara Thomson (D), and Rania Major (R).
Several Municipal Court judges are also running in retention elections:
Brad Moss
David Shuter
Karen Simmons
Marissa Brumbach
Marvin L. Williams
Matt Wolf
William Meehan Jr.
Voter info & resources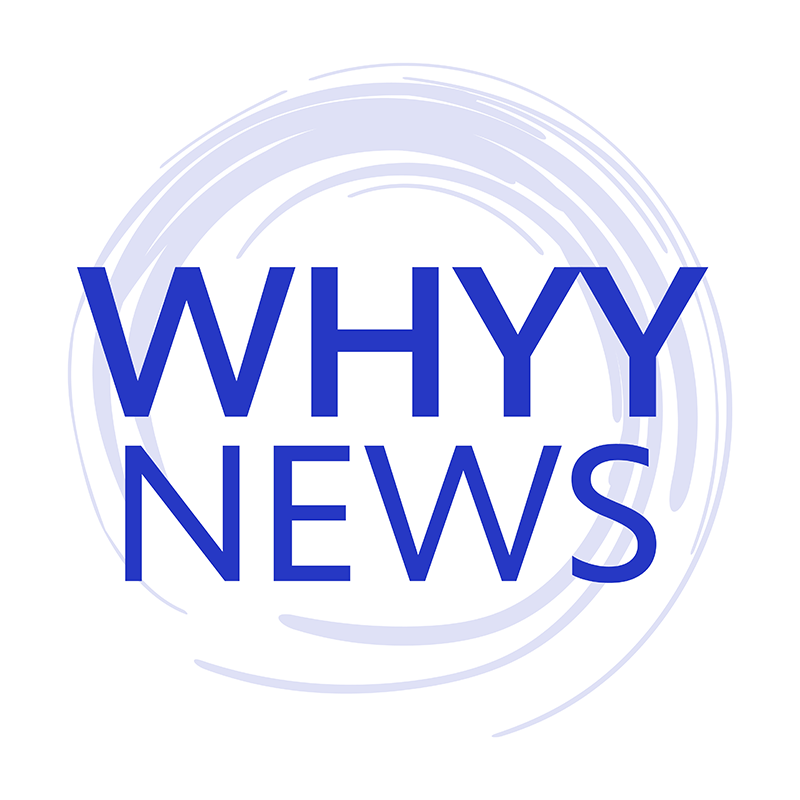 Get daily updates from WHYY News!
WHYY is your source for fact-based, in-depth journalism and information. As a nonprofit organization, we rely on financial support from readers like you. Please give today.