Race to watch: All 3 seats on Bucks County's Board of Commissioners are up for grabs
Candidates identify mental health, climate, and public safety as some of the key issues they hope to address if elected to office.
Listen
2:06
What questions do you have about the 2023 elections? What major issues do you want candidates to address? Let us know.
All three Bucks County commissioner positions are up for election this November. For the first time in nearly four decades, a combination of factors such as dissatisfaction with former President Donald Trump, charismatic candidates, and demographic changes granted Democrats majority control of the county board in 2019.
Incumbent Diane Ellis-Marseglia and then-newcomer Bob Harvie spearheaded Bucks County's blue wave. The pair are running for re-election, but the GOP is not letting their decades-long grasp of the county's highest office go without a fight. The lone Republican commissioner on the board, Gene DiGirolamo, is running again alongside the current county controller Pamela Van Blunk.
Pennsylvania's third wealthiest county is not immune to problems. From the everpresent flooding threat and the effort to ban books in some of the local public schools, Bucks County voters have myriad reasons to cast a ballot on election day. Here are the candidates for the County Board of Commissioners race:
Diane Ellis-Marseglia
Bio and experience
Born and raised in Lower Makefield Township, Marseglia brings more than 15 years of experience as a county commissioner. Marseglia was first elected to the board in 2007 as the lone Democrat. Prior to that, she served on the Neshaminy School Board and the Middletown Township Board of Supervisors.
Marseglia said she was drawn to public office for two reasons: her more than 20-year career as a social worker and her family's belief in the importance of participating in democracy.
"As I went into this position in 2008 as a clinical social worker, I had as I always say a suitcase full of ideas and things I wanted to accomplish — very few of which were accomplished because I didn't have support," she said.
As a commissioner since 2020, Marseglia said she was able to unpack that "suitcase" and accomplish many of her ideas.
"Some things are still in motion, which is one of the reasons that I wanted to run again, I want to see these things through for the good of the county." she said.
Accomplishments
The Middletown Township resident and mother of two said one of the board's biggest accomplishments in recent years is the Bucks County Co-Responder Program.
This initiative partners police officers with a team of social workers during mental health calls.
"We're up to 21 police departments now that have taken us on … It's working well because it is getting our police back on the streets where they can deal with crime and keep crime low and deal with citizens' issues, but it lets the social workers that are embedded there deal with people who have mental health problems, drug and alcohol issues, issues related to aging so that police are being police and social workers handling those problems," she said.
Marseglia said the Democrats' results when controlling the board prove that the body can deliver quality services without raising taxes.
Reason for running
She wants to return to the office, so that she can continue her work on addressing mental health issues across the county. Officials recently broke ground on a mental health diversion center in Doylestown.
"The idea is that if someone has a serious mental health issue and they end up interacting with police officers, they often end up arrested and put in our jail because there's no place for them and instead the police officers will be able to take them to this center," she said."There's 24 beds there and they will receive treatment."
Bob Harvie Jr.
Bio and experience
The Bristol Borough native is a relatively fresh face to county governance. But, his time in local government stretches all the way back to 1999, shortly after he moved to Falls Township. Harvie served for two years on the Falls Township Planning Committee. He was then elected to the township Board of Supervisors in 2003 — and again from 2008 to 2020.
During his time in elected office, Harvie worked as a high school history teacher for 26 years.
"I've talked before publicly about being raised in a family that always emphasized public service," he said. "From youth sports to PTO's to elected office to volunteering in church, I watched my parents, aunts, uncles, grandparents all get involved in things and so I think that's why I became a teacher."
Since becoming county commissioner in 2020, Harvie said his main goal has been to make local government more responsive to the people's needs.
"I felt like there was a different attitude that needed to be brought to county government," he said. "It was always very kind of a passive approach to government before — almost like do as little as possible and I felt like there were challenges that needed to be addressed."
Accomplishments
Harvie said one of his proudest moments as a county commissioner was the board's handling of the 2020 election. Pennsylvania, one of the biggest swing states in the country, was under the microscope. After the election, Bucks County was sued 11 times by parties, who with no evidence, questioned the authenticity of the results. The county won every single lawsuit.
"We wanted to make sure we counted every vote and to have that kind of free and fair election is something that's critical to what a county commissioner does and next year's election is not going to be any less contentious," Harvie said. "So I think the record we've achieved of being bipartisan and just doing what's right and not necessarily doing what's politically right all the time — just doing what's right — is I think the biggest thing I'm proudest of."
Reason for running
Harvie said one of the biggest issues facing Bucks County is climate change. Fatal storm events supercharged by the climate crisis have become an increasing threat to communities living in Bucks' flood-prone areas.
He said protecting the county's natural environment and waterways is a priority and one that has already been set in motion. He said it's not just about the next election, but the next generation.
The county is working on the first climate action plan in its history and hired its first sustainability director.
"We joined lawsuits to keep fracking out of the Delaware River Basin," Harvey said "We are currently suing the makers of PFAS and PFOS chemicals, which have contributed to poisons and pollutants in some of our streams."
Gene DiGirolamo
Bio and experience
DiGirolamo first got elected to the county Board of Commissioners in 2019 — the same year the Democrats took control. DiGirolamo has the most political experience of all of the candidates.
The lifelong Bensalem resident grew up on his grandfather's farm along the Delaware River where he spent nearly three decades working.
But as farms started disappearing and losing land to development, DiGirolamo eventually ran as a state representative in the 18th District in 1994. He held the position for 25 years. Although his tenure as commissioner has been relatively short, DiGiralamo said he loves his job.
"What I really like about it is I've been a big advocate for human services, especially mental health, people with disabilities, drug and alcohol, senior citizens," he said. "That's kind of been my passion in my whole career as an elected official."
"A big part of what the county does is helping people who are in need of human services," DiGirolamo said, "That's why I decided to run for the job and I really enjoyed a job and seeking re-election."
DiGirolamo has a personal connection with substance abuse issues. The father of four said one of his children was previously addicted to opioids, but has since been in recovery for more than 20 years — a feat DiGirolamo is immensely proud of.
Accomplishments
He said one of the crowning achievements of his legislative career was establishing the Pennsylvania Department of Drug and Alcohol Programs.
"It raised it to cabinet level — this problem of addiction — and we now have a secretary of drug and alcohol program," he said.
The program has been in existence for more than a decade and has played a big part in people getting healthcare support in Pennsylvania, DiGirolamo said.
"Because now when decisions are being made on budget or what bills to pass, you actually have a secretary for drug and alcohol that present in the room with the governors and the other secretaries and can be advocating for things that'll help people with addiction," he said.
Reason for running
If re-elected, DiGirolamo said he wants to address public safety concerns and the opioid epidemic.
"An awful lot of crime is going on," he said. "It really is in our neighborhoods. And what's fueling the crime is a lot of it is the drug epidemic. People are committing these crimes like shoplifting, breaking in the car, stealing, breaking into homes, and most of the time it's these people, men and women [who] are addicted to drugs and looking to get money to continue their habit."
One thing DiGirolamo is proud of is his 49-year-old marriage. He and his wife celebrate their 50th anniversary next August.
Pamela A. Van Blunk
Bio and experience
When Van Blunk's youngest of three children reached kindergarten, she decided to attend law school and become an attorney. She specialized in property tax law and used her expertise to enter local politics, where she served on Lower Makefield Township's Zoning Hearing Board through 2021.
Van Blunk was elected to serve as the Bucks County Controller in 2021. The Doylestown resident said she's enjoyed her job. She works closely with forensic accountants.
"A lot of the job entails legal aspects of what's allowable [and] what's not allowable. And I love being county controller," Van Blunk said.
Accomplishments
One of the initiatives that she's most proud of during her tenure with the office is starting the Bucks County Controller's Unclaimed Funds Program.
"Bucks County has almost $3 million in unclaimed funds and what we did was I made that list publicly available and I got it out there and so far we've returned, I believe, over $300,000 of unclaimed funds to the rightful owners," she said. "It's not the county's money and we really want to return that money back to those people who rightly own those funds."
Van Blunk said her office had success acting as a financial watchdog for the county on vendor agreements.
"We had a vendor who was under contract with the county for snow removal services and the vendor or the service provider was double billing the county, and basically billing for services that were not provided or also for services that were not under the contract, so we denied payments well into the six figures to that vendor just because they were not legally provided," she said.
Reason for running
Van Blunk said spikes in robberies, burglaries, and car thefts are the biggest issues facing county residents.
"So I think it's a matter of supporting our local law enforcement — our sheriffs, our emergency personnel, and our first responders, and we are very proud to have received by unanimous vote the endorsement from the Bucks County Fraternal Order of Police as well as the state troopers Fraternal Order of Police encompassing Bucks County," Van Blunk said.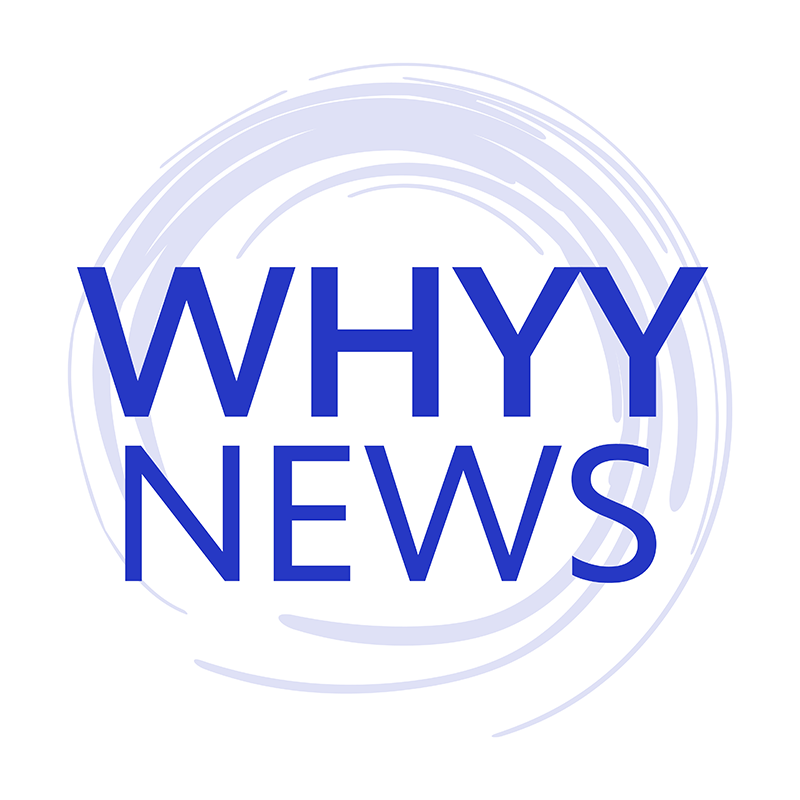 Get daily updates from WHYY News!
WHYY is your source for fact-based, in-depth journalism and information. As a nonprofit organization, we rely on financial support from readers like you. Please give today.