Central Bucks School District is considering removing 60 more books from its libraries
The district will review a total of 65 books for "inappropriate" and "sexualized content." All of the books show up on a book reporting site used by Moms for Liberty.
Listen
1:34
Got a question about life in Philly's suburbs? Our suburban reporters want to hear from you! Ask us a question or send an idea for a story you think we should cover.
The Central Bucks School District is now considering banning 65 books from its shelves.
Administrators initially chose five books for review, four of which center LGBTQ characters.
Community members have challenged another 60 library books, according to emails from district library coordinator Melissa Burger to district librarians, which were obtained by WHYY News. The district will now form review committees to read each book and make a recommendation about whether to keep it. 
All of the 65 challenged books appear on the Book Looks website, a site focused on banning library books with "objectionable" and "sexual" content. A member of Moms for Liberty, a national organization and the most widespread group leading the charge for book bans in the country, created the site and the organization uses it as a resource in its campaigns. 
One member of the Central Bucks board Republican majority, Debra Cannon, is currently a member of the Bucks County Moms for Liberty Facebook group, and another, Lisa Sciscio, was previously a member of the Facebook group. Residents who have also been members of the Moms for Liberty Bucks County Facebook group have been showing up to school board meetings over the last year.
Thirteen community members, at least some of whom are associated with Moms for Liberty, read aloud excerpts from some of these challenged books, including "The Bluest Eye" by Toni Morrison, "All Boys Aren't Blue" by George M. Johnson, and "TTYL" by Lauren Myracle, during a March 2022 school board meeting.
District officials declined to comment on the new book challenges, in an email from the district's public relations firm, Devine and Partners.
In a previous written statement to WHYY News, Superintendent Lucabaugh said "…The district has a responsibility to guard against the sexualization of children and will protect kids from age-inappropriate, graphic, sexualized content … It is our duty to check it out, to ask questions, and to let our professionals do their jobs, and then to make informed decisions."
Local author reacts to her book being targeted
Laurie Halse Anderson's book, "Shout," is one of the 65 challenged. Anderson, a Montgomery County resident and critically acclaimed novelist, said her books have faced countless challenges. Her book, "Speak," was one of the first young adult books to tackle sexual assault. She said she understands some of the parental fears around what information children are engaging with relating to sex and the human body.
But, she said parents don't have "the right to dictate their way of seeing the world," to other kids.
"They just want to shut down the conversations. They want to ban books about vitally important topics like the human body. They want to ban discussions and books about healthy sexuality, about sexual violence," Anderson said.
Pen America found that from July 2021 to June 2022, 41% of banned books had LGBTQ themes, 40% centered characters of color, 22% had sexual content, and 21% were about race or racism.
"They want to push people of color, people who aren't straight or cisgender, out of the public forum," Anderson said. "Let's know our history. That's the first step… if you can marginalize entire groups, identity groups… that's the first step in exterminating them."
Anderson said her books are meant to help students understand assault, and create opportunities to discuss it in "both classrooms and around kitchen tables."
"When we withhold from them information about their bodies and information about the boundaries that they are allowed to create," she said, she believes youth are then potentially more vulnerable.
Why some parents say they support a ban
District parents who support the book policy have said they don't want a "book ban," just a process that would allow them to have more of a say over what books are in libraries. And some have claimed this isn't about filtering LGBTQ content. They just want to ensure students don't have access to certain books that they consider "inappropriate" or "sexually explicit." They say these books are pornographic, perversion — and that they fear teachers could use books to groom or indoctrinate kids.
District parent Jeanine Cubernot said in that March board meeting, "How do you raise morally sound children when they're able to get books like this out of the library?"
One district parent, Jonathan Demalta, was explicit about his concerns over books with LGBTQ content: "We're here to teach them about math, science, social studies… not about transgender and allowing people to be raped and all that kind of stuff. If you are gay, straight, that's fine. You're allowed to be. But not in the Central Bucks School District."
Board members have also expressed support for ensuring "inappropriate" books don't make it inside libraries. Board member Sharon Collopy said in a February 2022 board meeting, "There is no excuse for not knowing there is controversy about a book before it is brought into our libraries. You know darn well the books I'm talking about — 'Lawn Boy,' and all the others that have graphic, sexual content."
Media Matters reports, Moms for Liberty's book banning campaign strategy is about "[manufacturing] moral panic in your community to pressure public schools into removing titles with LGBTQ themes or discussions of racism in American history. With the help of Book Look and Book Looks, it's been increasingly successful." Their movement is often framed as one promoting "parental rights."
Why some community members oppose the policy
Other parents, students, district teachers, and librarians have long been concerned that the policy would lead to book bans and target LGBTQ content. They have cried out that it would exclude marginalized people, rather than diversify the libraries.
Kitty Semisch is a retired Central Bucks English teacher, and has been speaking out about the book policy over the last year.
During a May school board meeting, Semisch asked, "Is it the school's job to edit the world, to prevent kids from learning the truth?"
What is Central Bucks' policy?
A book "challenge" is Central Bucks School District's terminology regarding a new district policy that allows any parent or district resident to request a book be removed from library shelves. The controversial policy aims to ban books deemed "inappropriate" for including "sexualized content."
According to the email from Burger, the district will pay members of the review committees for their time, though it is unclear how much the district will pay. The district has previously told WHYY News that it will purchase copies of the books that are under review, so that the books can remain on library shelves during the process.
The board approved the original library book policy in July 2022. The district shared details of the updates in late January. According to the updates sent to parents, once the district receives a "challenge," a complex process begins. The updates state that a committee, made up of district employees, reviews the book and gives the school board a "findings report." But during that time, the district superintendent can remove the book. The final decision rests with the Republican-majority school board.
The ACLU of Pennsylvania and the Education Law Center both say the policy allows district officials to rid of any book that they deem unfit.
Karen Smith is one of the three Democratic school board members, all of whom oppose the book policy. She said even if review committee members believe the book should remain, the "policy essentially says we have to remove that book."
That's because the policy eliminates the requirement to review books in their entirety, the evaluation of "literary merit," and the consultation with specific professional reviews and journals such as Kirkus Reviews and School Library Journal to determine suitability for readers.
The challenged books
"The Poet X" by Elizabeth Acevedo
"Cool for the Summer" by Dahlia Adler
"The Haters" by Jesse Andrews
"Me and Earl and the Dying Girl" by Jesse Andrews
"Red Hood" by Elana K. Arnold
"Infandous" by Elana K. Arnold
"Thirteen Reasons Why" by Jay Asher
"Forever" by Judy Blume
"Felix Ever After" by Kacen Callender
"The Perks of Being a Wallflower" by Stephen Chbosky
"Emergency Contact" by Mary H.K. Choi
"Flamer" by Mike Curato
"This Book is Gay" by Juno Dawson
"After" by Amy Efaw
"Lawn Boy" by Jonathan Evison
"The Carnival at Bray" by Jessie Ann Foley
"America" by E.R. Frank
"Lily and Dunkin" by Donna Gephart
"Melissa" by Alex Gino
"Looking for Alaska" by John Green
"Water for Elephants" by Sara Gruen
"Shout" by Laurie Halse Anderson
"Out of Darkness" by Ashley Hope Pérez
"Burned" by Ellen Hopkins
"Crank" by Ellen Hopkins
"Tricks" by Ellen Hopkins
"Perfect" by Ellen Hopkins
"People Kill People" by Ellen Hopkins
"Glass" by Ellen Hopkins
"Identical" by Ellen Hopkins
"Impulse" by Ellen Hopkins
"Allegedly" by Tiffany D. Jackson
"Grown" by Tiffany D. Jackson
"Almost Perfect" by Brian Katcher
"Milk and Honey" by Rupi Kaur
"Gender Queer" by Maia Kobabe
"Beyond Magenta: Transgender Teens Speak Out" by Susan Kuklin
"Girl in Translation" by Jean Kwok
"Two Boys Kissing" by David Levithan
"Last Night at the Telegraph Club " by Malinda Lo
"This is Our Rainbow" by Katherine Locke (editor) et al.
"All Boys Aren't Blue" by George M. Johnson
"The Truth About Alice" by Jennifer Mathieu
"Sold" by Patricia McCormick
"The Female of the Species" by Mindy McGinnis
"Fade" by Lisa McMann
"All the Things We Do in the Dark" by Saundra Mitchell
"The Bluest Eye" by Toni Morrison
"Ramona Blue" by Julie Murphy
"l8r, g8r" by Lauren Myracle
"TTYL" by Lauren Myracle
"Breathless" by Jennifer Niven
"All the Bright Places" by Jennifer Niven
"Nineteen Minutes" by Jodi Picoult
"Rethinking Normal: A Memoir in Transition" by Katie Rain Hill
"Angus, Thongs, and Full-Frontal Snogging: Confessions of Georgia Nicolson" by Louise Rennison
"Normal People" by Sally Rooney
"Eleanor & Park" by Rainbow Rowell
"I Am Not Your Perfect Mexican Daughter" by Erika Sánchez
"Living Dead Girl" by Elizabeth Scott
"More Happy Than Not" by Adam Silvera
"The 57 Bus" by Dashka Slater
"Go Ask Alice" by Beatrice Sparks
"This One Summer" by Mariko Tamaki
"Laura Dean Keeps Breaking Up with Me" by Mariko Tamaki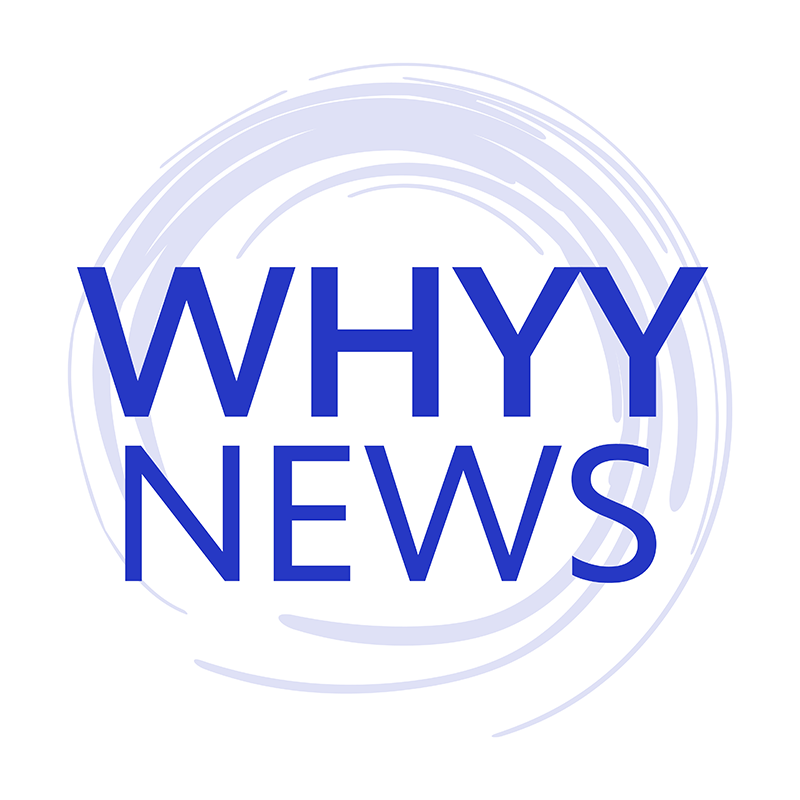 Get daily updates from WHYY News!
WHYY is your source for fact-based, in-depth journalism and information. As a nonprofit organization, we rely on financial support from readers like you. Please give today.