Central Bucks school board has ties to a Christian nationalist group, and is considering removing 4 LGBTQ books from its libraries
This would be the first test of the controversial library book policy, which aims to ban books deemed "inappropriate" for including "sexualized content."
Listen
6:12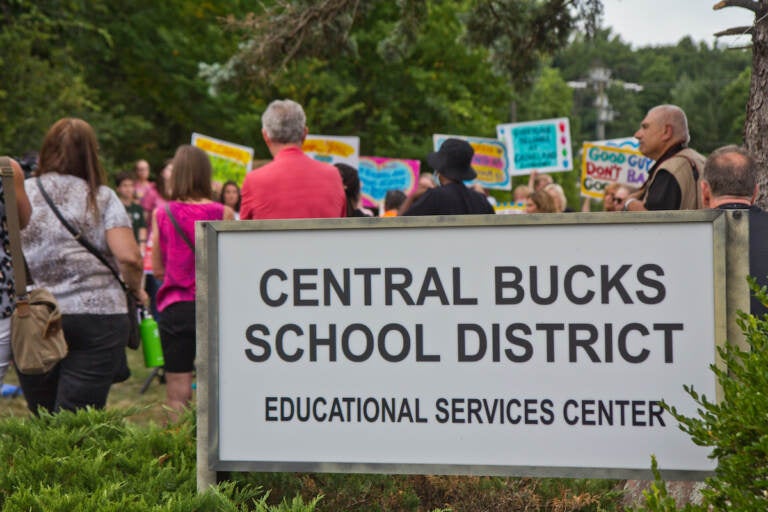 Got a question about life in Philly's suburbs? Our suburban reporters want to hear from you! Ask us a question or send an idea for a story you think we should cover.
Central Bucks School District is taking steps that could lead to a ban of up to five books from school libraries, according to an email obtained by WHYY News.
The email refers to "book challenges," which is terminology used by the Central Bucks School District regarding a new district policy that allows any parent or district resident to request a book be removed from library shelves.
"We have five book challenges and will need to form reconsideration committees for each of the books," wrote a district employee, in an email to district librarians dated Dec. 1, 2022.
This would be the first test of the controversial library book policy, which aims to ban books deemed "inappropriate" for including "sexualized content."
Recent updates to the policy were reviewed by a conservative Christian law firm, Independence Law Center, as first reported by the Bucks County Courier Times. The Independence Law Center is the legal arm of the Pennsylvania Family Institute, which is a statewide branch of the national organization Family Research Council, an anti-LGBTQ Christian nationalist group designated as an extremist hate group by the Southern Poverty Law Center.
The move calls into question the separation of church and state within a public school district.
​​Andrew Seidel, vice president of strategic communications for Americans United for Separation of Church & State, said "a public school system should not be exporting a review of its literature to a Christian nationalist organization or affiliated organization … It is going to be imposing this anti-LGBTQ Christian nationalist ideology on public school children, and that is a huge problem."
The board approved the original library book policy in July 2022.The district shared details of the updates last week. According to the updates sent to parents, once the district receives a "challenge," a complex process begins. The updates state that a committee, made up of district staff, reviews the book and gives the school board a "findings report." But during that time, the district superintendent can remove the book. The final decision rests with the Republican-majority school board.
Rich Ting, an attorney with the ACLU of Pennsylvania said that, based on the policy, Superintendent Abe Lucabaugh "has unilateral power to just remove a book," and the regulations were designed to allow the board majority "to control whatever content they want to get out."
The Central Bucks School District policy is part of a growing movement to ban books in the United States. According to a Pen America report, during the 2021-2022 school year, book bans occurred in 138 school districts in 32 states. Pen America identified more than 50 groups working to ban books, mostly targeting works that feature LGBTQ+ characters or characters of color.
The Dec. 1 email sent to district librarians lists five challenged books, with four having LGBTQ content. The list includes "Gender Queer" by Maia Kobabe, "This Book is Gay" by Juno Dawson, "Lawn Boy" by Jonathan Evison, "Beyond Magenta" by Susan Kuklin, and "Me and Earl and the Dying Girl" by Jesse Andrews.
In other districts across the country, all five of the books have been challenged because they were considered "sexually explicit," according to a report by NPR. Central Bucks parents who have supported the book policy have said the books are "pornographic"— that teachers could use books to "groom" or "indoctrinate" kids. The grooming accusation has become a Republican talking point  — an age-old trope weaponized against teachers and politicians who support LGBTQ rights.
"Gender Queer," "Lawn Boy," and "Beyond Magenta" are coming-of-age books that explore gender identity and sexuality. "Gender Queer" is about coming out to friends and family. "Lawn Boy" is about a young Chicano and white boy who struggles with racism and poverty. "Beyond Magenta" is a nonfiction collection of stories from trans youth discussing their identities.
It is unclear who selected the five "challenged" books to which the email referred.
Community members and legal experts have feared the policy would target LGBTQ books since the Central Bucks School Board publicized it at a May 2022 meeting.
The ACLU's Ting said the list of challenged books "just confirms that the purpose of the policy was to target LGBTQ content."
Superintendent Lucabaugh wrote in a statement to WHYY on Wednesday "no books have been challenged, nor has any book been removed from a library."
But Lucabaugh said that the district "is taking a look at books that were raised throughout the debate about this policy as part of the district's due diligence as educators."
"… The district has a responsibility to guard against the sexualization of children and will protect kids from age-inappropriate, graphic, sexualized content," Lucabaugh said. "It is our duty to check it out, to ask questions, and to let our professionals do their jobs, and then to make informed decisions."
Central Bucks ties with anti-LGBTQ Christian nationalist group
District parent Anusha Viswanathan said the influence of the Independence Law Center contradicts district officials' repeated claims that these policies intend to create "neutrality" in classrooms.
"That was always a sham, but it's been proven beyond a doubt," Viswanathan said. "This has never been about 'neutrality.' It has always been about extremism."
The final policy is more restrictive than earlier versions. It eliminates the requirement to review books in their entirety, the evaluation of "literary merit," and the consultation with specific professional reviews and journals such as Kirkus Reviews and School Library Journal to determine suitability for readers.
It defines in more detail what would be considered "inappropriate" content, including definitions of "visually implied depictions of sexual acts" and "implied nudity."
Sharon Ward, senior policy advisor for the Education Law Center, said "the policy would allow the district to look only at whatever small amount of sexual content might be in a book and to ban the book or remove it based on that."
In an email to parents sent on Friday, district officials defended the policy updates, also referred to as the "administrative regulation" or AR.
"There has been a lot of speculation that Policy 109.2 would constitute a 'book ban' or was aiming to remove books on LBGTQ+ stories and genres. We are sharing this communication so that you can read the Policy as adopted and the AR as now finalized and see for yourself that neither of those things are true," the district email states.
The Pennsylvania Family Institute's website states, "Family starts with a healthy marriage between one man and one woman, who raise their children in an intentional and loving home."
The Independence Law Center and Pennsylvania Family Institute did not reply to WHYY News' requests for comment.
The Southern Poverty Law Center, which monitors hate groups in the United States, says the FRC's specialty is in "defaming LGBTQ people" and erroneously linking LGBTQ people with pedophilia.
"While activists like to claim that pedophilia is a completely distinct orientation from homosexuality, evidence shows a disproportionate overlap between the two … It is a homosexual problem," wrote FRC president Tony Perkins on the FRC website in 2010.
Seidel, from Americans United for Separation of Church & State, who has examined FRC's presence in the U.S., said the organization is a "complex, vast and shadowy network" that "has tendrils all the way up into conservative Trump administration, all the way down into our school boards."
"It is designed and dedicated to making America a Christian nation," Seidel said. "It's fundamentally opposed to our constitutional promise of a government that belongs to 'we, the people.' They want a government that belongs to 'we, the conservative Christians.'"
Seidel said the library book policy is "about dehumanizing the LGBTQ people and community. It's about suggesting that they don't exist," which aligns with FRC's mission.
Central Bucks, the fourth largest district in Pennsylvania, is under investigation by the U.S. Department of Education after the ACLU of Pennsylvania alleged it was creating a hostile learning environment for LBGTQ youth.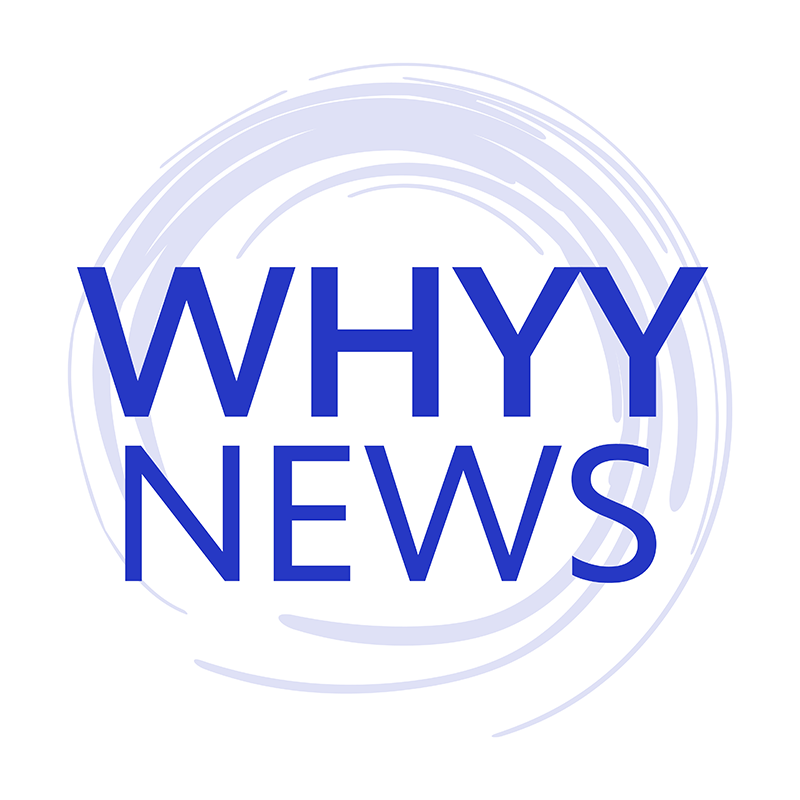 Get daily updates from WHYY News!
WHYY is your source for fact-based, in-depth journalism and information. As a nonprofit organization, we rely on financial support from readers like you. Please give today.