Pennridge LGBTQ students feel 'erased' after losing Pride symbols in schools, as Central Bucks considers its own ban
Pennridge students share insight on their experience with a policy up for vote in Central Bucks School District that may censor classroom decor and conversations.
Listen
2:08
Got a question about life in Philly's suburbs? Our suburban reporters want to hear from you! Ask us a question or send an idea for a story you think we should cover.
Pride symbols and "safe space" stickers once decorated many classrooms and doors in Pennridge High School. Now, they're gone.
"It's like being queer was erased from Pennridge," said Silas Nathan, a transgender and pansexual junior at the school in Upper Bucks County, in a recent interview.
At the start of the school year, the district adopted a new policy that prohibits staff from engaging in "advocacy activities" on school grounds. It bans teachers from displaying materials and "advocating" to students about "religion, sexual orientation and gender identity, social, political and geo-political matters" when not "applicable to the curriculum."
"Everything feels way less safe," Nathan said. "They're trying to hide us in a way… they don't want any LGBTQ representation anywhere."
Now, the neighboring Central Bucks School District, the fourth largest school district in Pennsylvania, is considering a policy very similar to Pennridge's. The Central Bucks school board is scheduled to vote Tuesday on the final draft of their policy, which critics view as vague and discriminatory.
"Because views and beliefs about partisan, political, or social policy matters are often deeply personal, employees should not, during assigned work hours, advocate to students concerning their views or beliefs on these matters," the policy states.
Central Bucks Policy 321 by WHYY News on Scribd
In a statement to WHYY News, Central Bucks Superintendent Abe Lucabaugh said the policy is intended to "[reinforce] an inclusive, educational environment for all students." Lucabaugh said teachers should be "teaching all sides of an issue," but did not share details on which topics should be presented in this "balanced" nature.  ​
After a year of the district making what many say are discriminatory directives, behaviors, and policy decisions, many fear the district is targeting decor and discussions about gender, sexual orientation, and any cultural issues outside of the curriculum. The Education Law Center said in a letter to the school district, "being gay or transgender is not a political statement that a student is making and with which others can agree or disagree; it is their identity and must be respected."
The Education Law Center and other legal experts say school districts that adopt policies like these are creating a hostile learning environment, and possibly violating the First Amendment and Title IX. In some places, legal experts are taking action to try to stop the policies from being enacted.
Mental health experts and LGBTQ advocates also say school districts that adopt policies banning inclusive symbols and censoring discussions are endangering the health of the students they're duty-bound to protect.
What awaits Central Bucks? Ask Pennridge students
On Sept. 27, the Pennridge school board passed its policy on "advocacy activities," despite outcry from students and parents who believed it would target LGBTQ-related materials.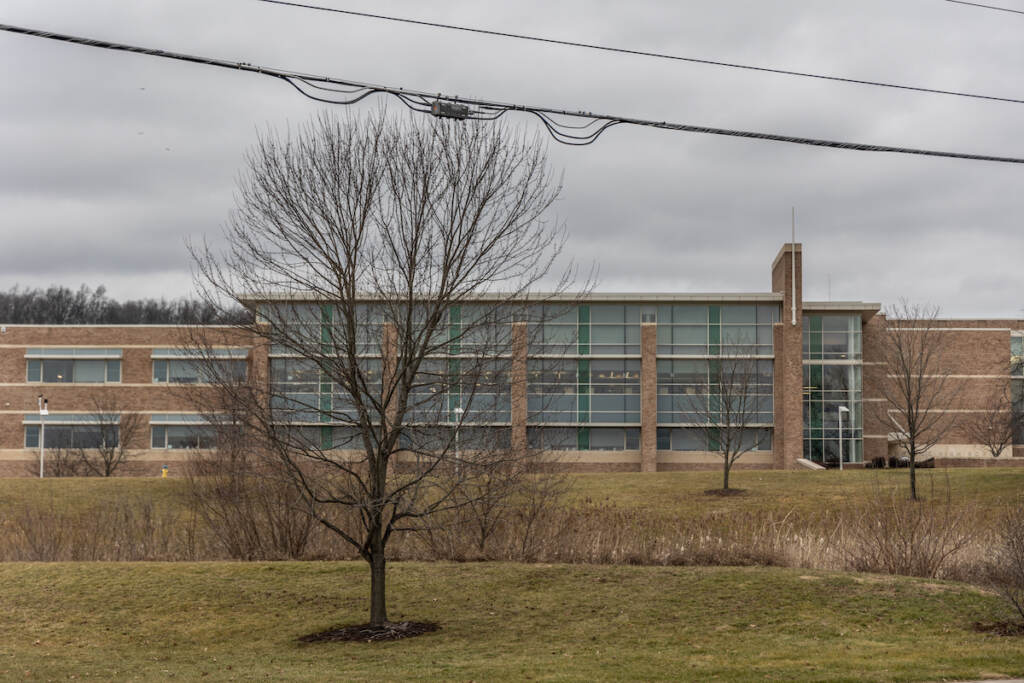 The next day, Pennridge Superintendent David Bolton directed all faculty via email to "remove all advocacy related materials from district property" within a week. He gave some examples of materials that should be removed, including "religious symbols," "pride materials," and "geo-political (Ukrainian flags)."
"The only thing that was really affected was the rainbows and the Pride flags, which to me is really obvious that they're targeting us and trying to silence us," Nathan said.
According to these LGBTQ students, those rainbow Pride symbols and stickers are like guides — they indicate a safe space, a teacher who they can turn to for help. Experts say LGBTQ youth perceive spaces with these kinds of symbols as safe, and these spaces can be life-saving for LGBTQ youth.
"A lot of Pennridge just isn't safe for LGBTQ sometimes … it's really important to know that you have teachers that you can go to," Nathan said. But now, he added, "You don't know who's homophobic."
According to Micah Cassano, a junior at Pennridge High School and president of the Gay Straight Alliance (GSA) club, LGBTQ students are experiencing more bullying from peers this year.
Nathan said they think students feel more emboldened to be homophobic.
"I've been barked at six or seven times this year. Last year, I would be called slurs, but this year it seems to be way worse," Nathan said. "Even when I'm just in the hallway, I always have to be on the lookout in case someone sees me holding hands with my partner."
Cassano, who is gender apathetic and asexual, has Pride stickers on his water bottle that he carries in school. "And every time I drink my water bottle, I'm afraid that somebody is going to do something or say something in the middle of class, which is why I always hesitate to drink water, of all things."
Another student, Pennridge sophomore Charlie Weinlein, who is transgender and bisexual, said teachers often misgender him. Nathan said he is also often misgendered, and has had teachers "say slurs to [their] face."
Cassano said students are now more afraid to share their queer or trans identities in classrooms. Sometimes the GSA meeting space is the only space where students feel safe enough to use their pronouns and preferred names, Cassano said.
"When we don't have that safe space, it's more of a struggle to be in the learning environment … because you can't focus on learning when you're focusing on surviving," Cassano said.
When WHYY News asked Pennridge administrators to respond to students' concerns over losing Pride symbols, Pennridge spokesman David Thomas responded with a link to the "School Board Snapshot" website. The website provides the text of the policy and other policies.
Why is Central Bucks pursuing a policy for displays of 'advocacy'?
In a written statement to WHYY News, Central Bucks Superintendent Lucabaugh said characterizing Policy 321 as a Pride flag ban would be "missing the point."
The policy says employees "shall not display any flag, banner, poster, sign, sticker, pin, button, insignia, paraphernalia, photograph, or other similar material that advocates concerning any partisan, political, or social policy issue."
Beyond Pride symbols, WHYY News asked if the policy would include other countries' flags when not relevant to curriculum, what kinds of photographs would be considered "advocacy," how the policy will be enforced, the consequences for violating the policy, and who drafted the policy, with no response from Lucabaugh.
Lucabaugh said the policy is meant to "reinforce an inclusive" environment through creating spaces of "tolerance" and "neutrality." But when asked, Lucabaugh did not say why or how removing inclusive symbols like Pride flags from classrooms makes a space more "inclusive," nor share research that informs this part of the district's decision.
When district administration directed teachers to remove Pride flags in May, Lucabaugh said "classrooms absolutely need to be apolitical."
Lucabaugh said the policy sets "professional expectations" for teachers on how to create "student-teacher relationships" that create "welcoming" classrooms.
"Research shows that high-performance, teacher-student relationships play a larger role than anything else on student outcomes and achievements," Lucabaugh said.
Lucabaugh said that the district "expects" teachers to address controversial issues or comments in the classroom. "When teachers stand up and actively defend marginalized students, they give hope and strength to every student," he said. He said the district is exploring professional development opportunities to equip teachers for these conversations.
Policy 321 says it's about keeping classrooms as "places of education, not indoctrination." When asked about why the district is concerned about "indoctrination," Lucabaugh said the district has received a few complaints "over the years" about a "teacher's personal politics or personal stance on an issue making its way into the classroom." The district did not share exact numbers or specifics on those complaints.
Potential legal and educational issues with the Pride flag policies
The Education Law Center and the University of Pennsylvania Graduate School of Education have urged the Central Bucks school board to reject the proposed Pride flag policy.
The policy "not only signals discriminatory intent, but compels it, and does so under the guise of protecting students and respecting all beliefs," the Education Law Center wrote in a letter to the district.
The Education Law Center notes that the policies are vague and "overbroad," and says they "will likely serve to censor educators from facilitating critical lessons and discussions with students about historical events and discrimination, as well as current political and cultural concerns."
The vague terminology gives the district authority to censor whatever they don't like, explained Rich Ting, attorney for the ACLU of Pennsylvania.
Although districts have power over the materials and curriculum presented in school buildings, if the focus is on eliminating Pride symbols, they could risk violating the First Amendment, Ting said.
The legal experts also say "overbroad" policies like these can violate the First Amendment because it can lead teachers to self-censor out of confusion and fear.
The University of Pennsylvania Graduate School of Education said in a separate letter to the district that the Central Bucks policy would reduce equitable access to education.
​​"Research tells us that children who do not feel safe in their schools suffer myriad negative educational outcomes ranging from increased absenteeism to lower cognition and reduced test scores," the letter said.
Ting said that Pennridge could be violating Title IX discriminating based on sex, if students are getting bullied following these policy decisions, and the district is failing to adequately respond.
"It's a little bit of an odd — a disturbingly odd — situation, where it's really the school district itself creating a hostile environment. It's not just that they're not adequately responding to a hostile environment, they're actually actively doing things that are exacerbating or even creating a hostile environment," Ting said.
The ACLU of Pennsylvania listed Central Bucks Policy 321 among a myriad of examples of how the district is creating a hostile environment for LGBTQ students in its federal complaint against the district. 
Now the United States Department of Education is investigating the district, which has since hired the Duane Morris law firm, with attorney Bill McSwain and former federal prosecutor Michael Rinaldi at the helm.
LGBTQ youth mental health is declining
Nathan, one of the Pennridge students, said their school's Pride flag policy affects the mental health of LGBTQ students like themselves.
"It's just really depressing, honestly, to walk around and see absolutely no support or no mention," they said.
Mental health among LGBTQ youth is declining, according to research from The Trevor Project. The national nonprofit focuses on suicide prevention for LGBTQ youth, who are at a "significantly increased" risk of suicide compared to their cisgender and heterosexual peers.
The Trevor Project has surveyed LGBTQ youth across the country about their mental health every year for the last three years. They found that LGBTQ youth have had more suicidal thoughts, and experienced more depression and anxiety in the last three years.
The first survey in 2019 showed 39% of survey respondents seriously considered attempting suicide and 54% of transgender and nonbinary respondents seriously considered attempting suicide. Approximately 71% of all respondents reported feeling sad or hopeless for at least two weeks in the previous year.
In 2022, 45% of survey respondents seriously considered attempting suicide and 53% of transgender and nonbinary respondents seriously considered attempting suicide. Approximately 73% of all respondents said they experienced symptoms of anxiety and 53% said they experienced symptoms of depression.
Casey Pick, senior fellow for advocacy and government affairs for the Trevor Project, said anti-trans policies and laws — "and the ugly debates surrounding them" — have contributed to the decline in mental health among LGBTQ youth.
"Efforts we've seen from lawmakers to censor LGBTQ topics in the classroom and make schools less welcoming for LGBTQ students can isolate these youth further," Pick said.
Meanwhile, "The Trevor Project's research found that learning about LGBTQ people or issues was associated with significantly lower odds of a past-year suicide attempt among LGBTQ students. We also know that LGBTQ youth who report living in accepting communities, or having access to LGBTQ-affirming spaces, such as schools, report significantly lower rates of attempting suicide."
LGBTQ students find some support in their communities
In Central Bucks, parents founded an education advocacy organization called Advocates for Inclusive Education. The group has protested Policy 321 and other policies it believes are discriminatory. Its members fear these moves are intended to "dismantle" public education.
Pennridge parents have also found ways to support students outside and inside the school building.
Six Pennridge parents created the Pennridge Improvement Project after the community learned that Pennridge schools were removing LGBTQ books from library shelves.
In the last year, the organization has raised $950 from 40 individual donors for the Pennridge GSA, delivered gift baskets with rainbow stickers, tchotchkes, and letters of support to the GSA, helped Central Middle School students distribute small rainbow pins to the community, given "safe space" signs to local businesses around Perkasie, created little free libraries to hold diverse books, and is now helping to organize and fund Perkasie's third ever Pride event, according to PIP President Melanie Propato.
"We have to provide the resources for these kids and these families. So if school isn't going to do it, we will," Propato said.
"Even though the school board doesn't have our back, the community does," Cassano said. "And it's just good to feel appreciated somewhere."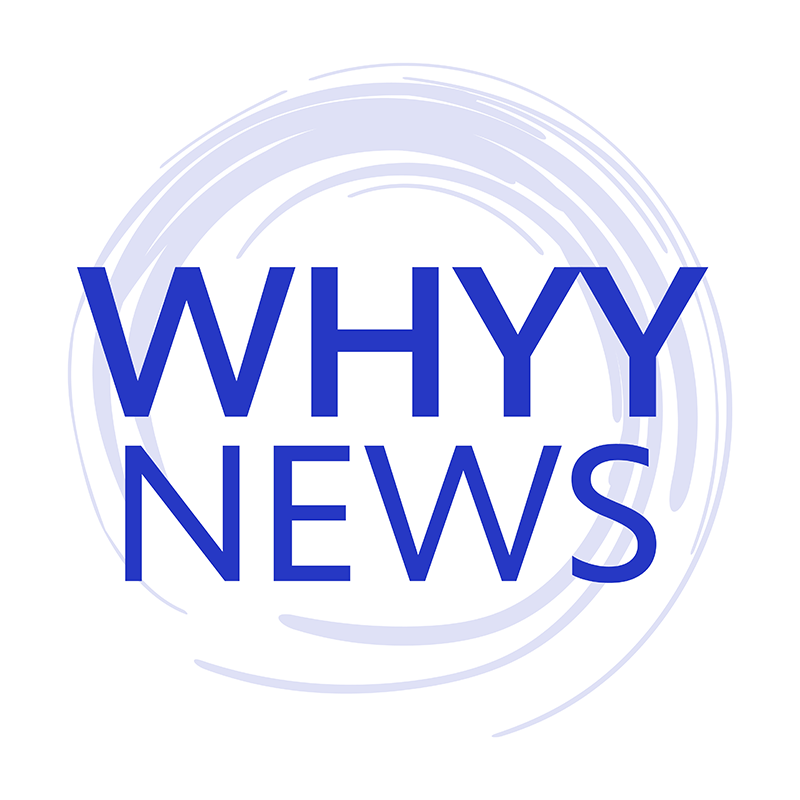 Get daily updates from WHYY News!
WHYY is your source for fact-based, in-depth journalism and information. As a nonprofit organization, we rely on financial support from readers like you. Please give today.