As a Bucks County school district removes LGBTQ books from libraries, families and faculty fear for civil rights
A new Pennridge School District policy limiting student access to books and resources related to gender identity has ignited a battle over civil rights.
A new Pennridge School District policy limiting student access to books and educational resources related to gender identity has ignited a battle over civil rights and safety in the Bucks County community.
The conflict came into public view this week when District leaders removed at least one book about LGBTQ identities, "Heather Has Two Mommies," from all district elementary school libraries and sent an email notifying school officials that all books about gender identity should be removed from the shelves.
The ban arrives amid a national fight led by groups like Moms for Liberty over literature that addresses race, LGBTQ identity, and sex. Pennridge removed its district-wide Diversity Equity and Inclusivity initiatives in August.
The email, sent in December by Assistant Superintendent of Elementary Education Anthony Rybarczyk to elementary school librarians and principals, requested the removal of all books "referencing gender identity."
According to the email, the books will be placed in a separate area where school counselors and administration can provide them to parents or guardians upon request.
That reviewal process outlined in the email states that books will be reviewed for "sensitive topics involving foul language, intense violence, gender identity, and graphic sexual content."
Once reviewed, officials will decide whether a book should go to the separate area accessible only to parents or guardians who have requested them.
Dr. Cheri Derr, director of pupil services for Pennridge, also sent new guidelines for school guidance counselors, social workers, and nurses on Dec. 15.
The new instructions discuss policies relating to LGBTQ issues, student pregnancies, and mental health, including directions for elementary school faculty to not  "discuss or use terms related to LGBTQ."
Derr's guidelines make it explicit that students must get permission from a parent or guardian to change their pronouns or names, even if students don't want to tell their parents. The school will not inform parents independently unless they have immediate concerns about the student's safety.
"Counselors always have the goal of trying to get the students to agree to share the information with the parent," the guidelines state.
The policy also affects students who are pregnant. These students must inform their parents or the school will inform them.
'Trying to hide the LGBTQ community'
James Peuplie,17, is a student at Pennridge High School who identifies as transgender. The senior said he's disappointed, but not surprised by the policies.
In 8th grade, Peuplie asked his teacher to use his proper name and pronouns. The school then asked his mother and father to come in to discuss his gender identity. His father had not previously known Peuplie was transgender.
"A couple of nights later my dad ended up kicking me out," said Peuplie. "So we had a really big falling out with a really big argument."
Peuplie and his father then had an argument where the police were involved. He ended up being taken to the hospital and diagnosed with situational depression.
He said the new policy would only isolate and put further at-risk young people like him.
"I think that they're trying to hide the LGBTQ community," Peuplie said.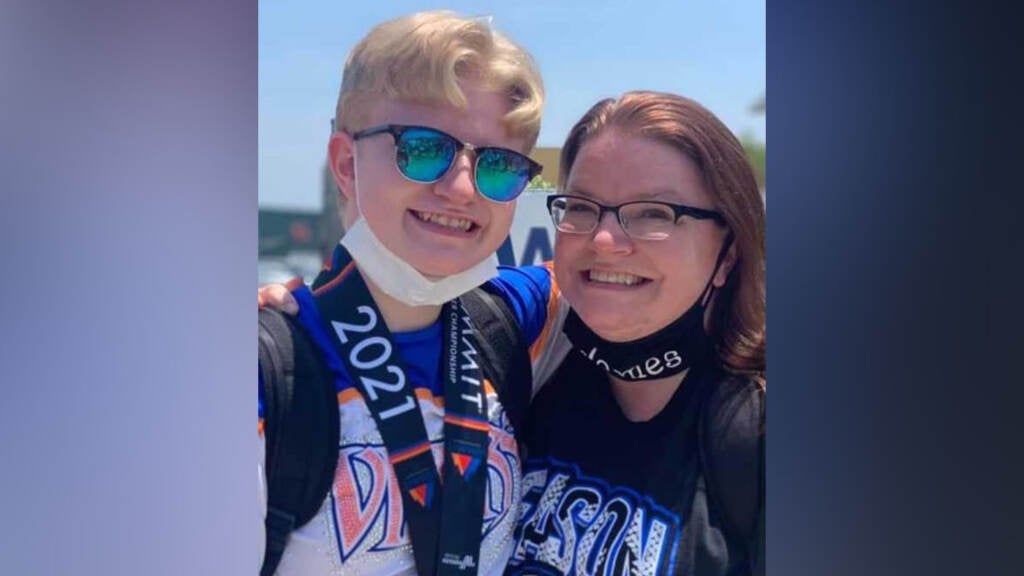 Medical research supports the transgender teen's view.  According to a study published in the Journal of Adolescent Health, these kinds of barriers to gender affirmation lead to higher rates of suicide or depression amongst LGBTQ youth. For that reason, the School District of Philadelphia just made it easier for LGBTQ students to change their pronouns or names without getting parents involved.
The University of Pennsylvania Graduate School of Education, has an "educator's playbook" for respecting pronouns in the classroom, which encourages K-12 teachers to ask students for their gender pronouns.
According to Penn GSE, "Kids understand themselves better, and at a much younger age, than adults assume."
The new policies also raise legal concerns. Witold Walczak is the legal director for ACLU Pennsylvania. He believes the new disclosure requirements for medical professionals, guidance counselors, social workers "raise very serious concerns about professional confidentiality requirements that they have."
"From a policy perspective, you're setting these students up for a situation where there is no adult that they can talk to," Walczak said.
He said that the policy could result in young people becoming more vulnerable.
"Very often in these kinds of situations, parents are not an option," said Walczak, "Sometimes parents are the problem. If you impose this disclosure requirement, you're shutting the door to students being able to talk to school professionals. Some of these kids could really get hurt."
 'Education liberty' or censorship?
Debbie Strouse, who is gay, graduated from Pennridge School District. Now she has a child and a grandchild in a district school and has seen many instances of discrimination and anti-LGBTQ sentiment unchallenged by the administration.
It feels to her like that bias has now become official policy.
"There's always been a question, what does this person think? They'd smile. But you weren't ever quite sure what was behind the smile," she said. "When it's in writing. Then, you know."
Erin Eagles, of Perkasie, is a gay parent of a 2-year-old and a local therapist for LGBTQ youth. She hung a rainbow flag in her family's home window. Neighbors later ripped the flag down multiple times.
"We will not send our child to the school district. We don't feel safe," Eagles said. "I'm terrified of her feeling shamed or like she can't just talk about the most normal things, like her immediate family."
But Eagles plans to stay in her home and fight the district.
"We're trying to have another child, and I worry that I'm doing the wrong thing. But if we leave this community, that's one less [family] here to normalize LGBTQ and other minority individuals," said Eagles.
Pennridge, like schools across the state and nationwide, has a history of removing diverse literature and initiatives from their schools.
Over the summer, the district quietly removed two Black authors from the English curriculum.
A local group called "Pennridge for Educational Liberty" posted on Facebook describing the curriculum changes they requested and that were fulfilled by the district, including removing authors of color, and changing unit title wording. One section, for instance, instead of being titled with words like "oppression," or "inequality," is now titled, "Dreams and Challenges."
"Somebody is making a judgment that those are bad, those are dangerous, that we don't like these," said Walczak regarding the curriculum changes and library book removals.
He sees it as censorship and views it as potentially vulnerable to a First Amendment challenge. The law states that there must be a "substantial and reasonable basis" to interfere with pedagogical decisions but the book, "Heather has two Mommies" does not contain sex or violence, he notes.
"So the only reason that you would be going after it is because you don't approve of same-sex couples," said Walczak. "Whether it's homophobia or racism, those are not substantial and reasonable pedagogical interests."
The ACLU lawyer said he expects the issue to play out within the next year in a courtroom.
"My guess is we'll be litigating at least one of these cases in 2022 somewhere," Walczak said.
Samantha Hull, member of the board of directors for the Pennsylvania School Librarians Association, said librarians will be up for the fight.
"I won't stop," said Hull, "This will be the hill that I die on."
The PSLA is holding a conference in January and organizing a document to point Pennsylvania librarians to resources for issues around censorship, which will likely be public by early January.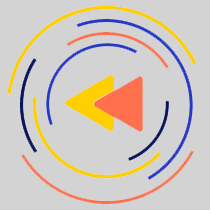 Saturdays just got more interesting.
WHYY is your source for fact-based, in-depth journalism and information. As a nonprofit organization, we rely on financial support from readers like you. Please give today.