Suicide risk among Black and LGBTQ youth is rising. A new center will study why
A new research center from Penn Medicine wants to create new solutions and resources for those in need.
Penn Medicine researchers were recently awarded a $14 million grant from the National Institutes of Health to launch Penn Innovation in Suicide Prevention Implementation Research (INSPIRE), a first-of-its-kind suicide prevention center. In an effort to reduce disparities and increase the understanding of suicide in diverse populations, the new center will develop and adapt researched-based suicide prevention interventions for underserved groups.
For years, suicide researchers have observed unequal distribution of suicide risk across racial groups, sexual orientations, and genders. Research has shown how risk rises dramatically in adolescence. Typically, suicide affects boys more than girls. And in the United States, white men have one of the highest suicide rates, exceeded only by American Indian or Alaska Native peoples.
That's meant suicide research has traditionally not included other racial and ethnic groups, because scientists just didn't think there was significant risk within those populations. And for those who identify as LGBTQ, population surveys such as the U.S. Census and many epidemiological studies just have not tracked sexual orientation and sexual identity, making it really hard to identify suicide disparities within this group. But that's changing.
Maria Oquendo is chair of psychiatry at the University of Pennsylvania's Perelman School of Medicine as well as one of the co-directors of INSPIRE. She said some new numbers from the Centers for Disease Control and Prevention gave her and her colleagues pause.
"If you actually look at data from the last few years, you'll see that the rates of suicide … are increasing among Black youth," said Oquendo.
According to a 2018 analysis of CDC suicide data, the rate of suicide among those younger than 13 is approximately two times higher for Black children compared with white children. And similar disproportionate rates in suicide risk among other populations of color, particularly Hispanic women, as well as LGBTQ people have been documented in recent years. According to Oquendo, one of the most powerful protections against suicide risk is a sense of social belonging, which traditionally has been quite high among people of color.
"But what we're seeing, which is so worrisome, is that what used to be a protection — that is, belonging to a group — seems to be eroding," said Oquendo. "And so what you see is that rates of suicide, especially among very young individuals, [are] creeping up."
Led by Oquendo and Gregory K. Brown, an associate professor of clinical psychology in psychiatry at the University of Pennsylvania, the INSPIRE center wants to leverage psychiatry, health economics, and other interdisciplinary research experts to apply innovative approaches to suicide prevention.
INSPIRE will also support 10 pilot projects, one of which will focus on Black youth who use the emergency room in a West Philadelphia hospital system. Oquendo said some research has shown that African American youth are less likely to connect to mental health services after an emergency room visit when compared to other racial and ethnic groups.
"When [Black] kids come in suicidal into the emergency room, even if they get evidence-based treatment, the problem is that they kind of get lost in the system," said Oquendo. "And so we're testing a program where we actually assign a patient navigator to the family to help make sure that the individual actually ends up … getting the care that they need immediately after the emergency room discharge."
Part of the focus of the center involves developing and testing strategies for a range of practice settings, including those with limited resources. For example, one project will test the use of peer mentors for LGBTQ populations who are experiencing periods of crisis that may involve suicidal ideation.
Lily Brown, an assistant professor in the Department of Psychiatry at Penn, said there are never going to be enough psychologists to meet the demand for mental health care. So she and her co-lead, Dr. José A. Bauermeister, want to see whether peer mentors can help this at-risk population feel more connected and identify barriers to reaching out for care in moments of crisis.
"Of all youth who made suicide attempts in 2017, 36% identified as [LGBTQ], compared to 25% about a decade before," said Brown. "So essentially, we're seeing that people who identify as LGBTQ are reporting increased thoughts about suicide, but they're also reporting increased suicide attempts."
Brown said the key is to get at-risk populations connected to meaningful support networks early, before any suicide attempt is made. And this new grant from the NIH represents a special opportunity to conduct projects with immediate applicability.
According to Brown, one of the biggest challenges for clinical research is that when the research comes to a close, so does the funding. That's why the pilot projects at the suicide research center are set up in a way that key players can sustain the project even once the research is over, she said.
"The typical number of years that it takes to translate an innovation from research into practice is something like 17 years," said Brown. "But sexual and gender minorities are at much higher risk for suicide. We need to act [now]."
___
If you or someone you know is in crisis, call the National Suicide Prevention Lifeline at 1-800-273-8255. The hotline is staffed 24/7 by trained counselors who can offer free, confidential support. Spanish speakers can call 1-888-628-9454. People who are deaf or hard of hearing can call 1-800-799-4889. Help can also be accessed through the Crisis Text Line by texting "HOME" to 741-741.
—
Support for WHYY's coverage on health equity issues comes from the Commonwealth Fund.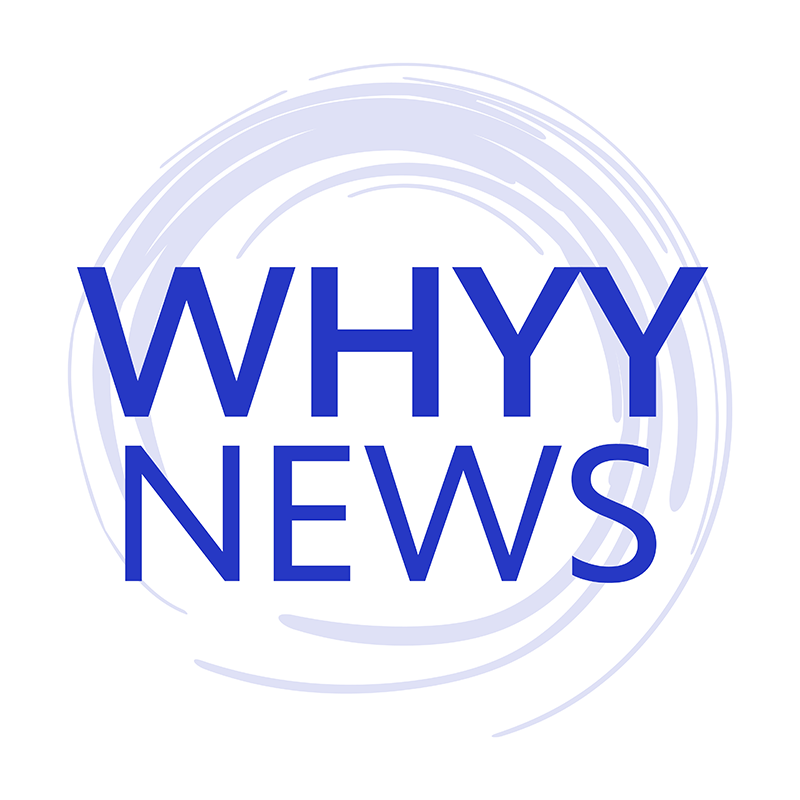 Get daily updates from WHYY News!
WHYY is your source for fact-based, in-depth journalism and information. As a nonprofit organization, we rely on financial support from readers like you. Please give today.