Meet Iresha 'da hood therapist' Picot, Instagram healer
Iresha 'da hood therapist' Picot is a licensed behavioral therapist who has built a community around a practice of self-care that she says she didn't have growing up.
Listen
2:04
Iresha Picot is many things: A licensed behavioral therapist. An organizer. A writer. A Black woman originally from Virginia.
But in Philadelphia, where she's lived the last decade and a half, she's known best for being an Instagram inspiration.
"On social media I call myself, Iresha da hood therapist, and I talk a lot about mental health and my own mental health and wellness," Picot said as she sat in her West Philadelphia apartment, surrounded by a small homegrown jungle, lit candles and motivational signs that read "Black joy" and "Be happy."
"I want to bring therapeutic concepts to wherever anybody is located. Whether it's in the hood, whether in their house, where they're at," she said.
Picot, who has 5,004 Instagram followers and counting, never intended to build a "care community" on her social media, she said. But in the course of documenting her everyday reflections and actions while she was providing at-home therapy for residents in Kensington, she would share the things she thought about on her daily walks and meditations.
But as she continued to share, her followers on the social media platform began to grow — and they started to reach out.
"I started to get a lot of people hitting me up in my inbox for things and suggestions…they wanted me to just listen to them," she said. Some people even asked if she could be their therapist.
She liked the idea of making the self-care skills and lessons that had helped her accessible to more people and began to get creative.
Picot began to produce collective affirmations and share themed videos: Sundays were for self-love and Wednesdays were for wellness. It was her "offering" to the community tuning in and it stood out because Picot fused her professional knowledge as a therapist with her lived experience.
"I have done a lot of healing work with myself," Picot said. "And if I can do this work and not only heal myself, then I can also heal the generations that come behind me, but also the ones that I come from, like my mother, my grandmother, I can show them new ways of being."
Picot shares the lessons that she's learned with her community because she didn't have that mental health support when she was growing up in Franklin, Va.
"When I was a teenager, I went through a lot of traumatic experiences, like my father being incarcerated," the therapist said. She left high school when she was in the ninth grade, experienced depression and became very isolated, but books kept her company and provided her with comfort.
"Books really saved me," Picot recalled. "I was a teenager reading Toni Morrison and James Baldwin. These are great thinkers and people who dreamed." They allowed her to dream as well.
One day, she decided she wanted to go to community college and just like that, Picot studied to pass her GED at 18 years old and started taking classes. Her professors encouraged her to keep going and work toward her bachelor's degree. At Virginia Commonwealth University, the encouragement continued.
"I had these great Black women mentors that were my professors, and they were like, 'you could go even further,'" she recounted. Picot's pursuit of higher education eventually brought her to Temple University. She originally studied urban education, but after working within the education system, she learned that there were a lot of other issues that needed to be addressed, so she went back to school to study behavioral therapy.
Though her work since has taken her into multiple different spheres, it has always centered on a few themes: self-care, self-preservation, wellness, and mental health.
Whether it's leading walks for GirlTrek, a national health movement that mobilizes thousands of Black women to take charge of their health by walking 30 minutes a day, or providing therapy for kids and families, Picot is committed to supporting Black women and people in their journey toward healthier lives.
"I believe that people really want to do better in life. I just don't know if everyone has those examples to live by," said the 37-year-old.
She tries to be that example by working on herself first, before helping others in hopes to inspire others to prioritize themselves too. Especially Black women, who Picot says oftentimes take care of others before themselves."I give me me at the start of the day before I give myself over to any job, any person, anything," Picot declared.
"I just want people, even if it's five minutes a day or ten minutes a day, just to invest some of their energy that you give others back into yourself, so you feel good, right?" said Picot. "Because it should all start with you and end with you."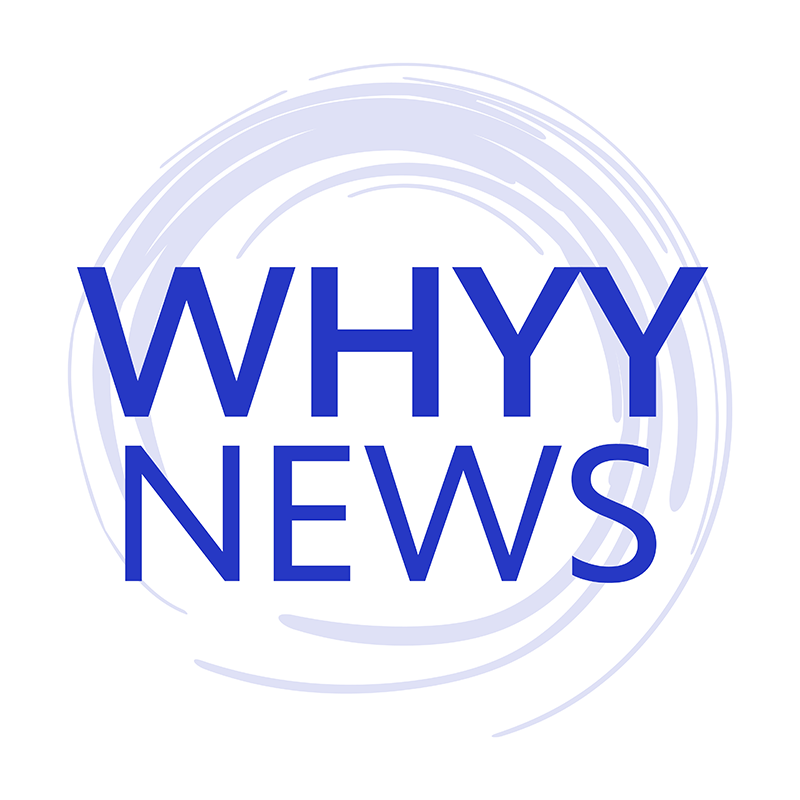 Get daily updates from WHYY News!
WHYY is your source for fact-based, in-depth journalism and information. As a nonprofit organization, we rely on financial support from readers like you. Please give today.