Central Bucks hires former U.S. Attorney McSwain to investigate ACLU's allegation of anti-LGBTQ discrimination
Many parents are enraged over the decision, saying the district is making "fiscally irresponsible" decisions with taxpayer dollars to "defend" anti-LGBTQ measures.
Got a question about life in Philly's suburbs? Our suburban reporters want to hear from you! Ask us a question or send an idea for a story you think we should cover.
The Central Bucks School District is hiring former U. S. Attorney William McSwain to represent the district following the ACLU of Pennsylvania's federal complaint alleging the district has created a "hostile environment" for LGBTQ students
On Tuesday evening, the school board voted 6-3 to hire the Duane Morris law firm, with McSwain and former federal prosecutor Michael Rinaldi leading their legal team.
Opponent Tabitha Dell'Angelo said the move to hire someone who has been "very vocal in their support for the very kinds of policies" that the district is supposed to be "reflective" about is a mistake. Dell'Angelo is referring in part to comments McSwain made during his gubernatorial campaign referring to a West Chester Area School District Gay-Straight Alliance club sign as "leftist political indoctrination."
"A move like this looks like … we're less interested in getting it right and more interested in being right," Dell'Angelo said. "I actually support the idea of hiring counsel if we can hire somebody who's going to be objective and really help us do right by our students."
Board President Dana Hunter wrote in a newsletter to the community that McSwain and Rinaldi will "perform an internal investigation into these issues and review the district's policies related to these matters."
Parents and students filled the regularly contentious school board meeting room once again on Tuesday evening — many in response to a policy that some fear would censor teachers and ban Pride flags (which has been tabled for now), and the district's decision to hire McSwain.
Critics said the district is making "fiscally irresponsible" decisions with taxpayer dollars to "defend" its anti-LGBTQ measures.
Laura Napier, a district parent, criticized the board for hiring the law firm and Philadelphia public relations firm Devine & Partners, and said both moves were to protect "cruelty and to defend the "indefensible."
"Because you cannot take the heat you brought upon yourselves with your poor choices, your own politicization of our children … cruelty to those entrusted in your care, you're hiring a costly lawyer with very political views," Napier said.
Some parents thanked the district for not "pushing" a certain "agenda" that goes against their religion. "The LGBTQ movement is at odds with many people's faiths. There is no reason this agenda must be pushed in schools," said Sharon Walbridge, of Warrington, who then said teachers should opt out of their local union.
The ACLU complaint filed to the U.S. Department of Education and U.S. Department of Justice alleges the district has violated Title IX for discrimination based on sex, has allowed severe and pervasive bullying against LGBTQ students, especially transgender youth, and has exacerbated a toxic environment with a series of what they say are "discriminatory" policies, directives, and behaviors.
The U.S. Department of Education has decided it will investigate the ACLU's complaint.
McSwain sought the Republican nomination for governor earlier this year, and fell in third with just 15.8% of the vote. During his campaign, McSwain posted a photo of a West Chester Area School District Gay-Straight alliance club sign on Facebook and wrote, "This ends when I'm governor."
In one of his campaign videos, McSwain said, "The radical left wants our schools to indoctrinate our children to believe that America is a racist country … I will ensure that our schools teach the founding principles that have made America the greatest country in history." Pennlive reported that McSwain, along with the other GOP candidates, opposed allowing transgender women to play girls' or women's sports.
McSwain has also worked on several conservative cases. He defended the Boy Scouts' anti-gay ban, after Philadelphia attempted to evict the group.
During the district's October school board meeting, Hunter called upon the ACLU to release an unredacted version of its complaint. In Hunter's Monday newsletter, she repeated the request and said it was "so that the allegations can be addressed appropriately and with due regard for the rights of all involved." She said the ACLU is withholding information, and the complaint is "a partisan, political tool."
The ACLU has said the organization decided to file a complaint rather than a lawsuit to keep the students, who are minors, anonymous. The ACLU said the students fear retaliation from the administration and the community.
In response to Hunter's request, ACLU Legal Director Vic Walczak said, "They know who the bullied students are. They are the ones the administration and board have ignored and disrespected."
District parent Rebecca Barrett said demanding the unredacted version of the complaint is "bullying behavior" from the district. She spoke about her child getting called homophobic slurs and sprayed with table cleaning solution in a Central Bucks middle school cafeteria. Barrett said the district suspended the student who harassed her child about three weeks after the incident, but overall didn't handle it "appropriately."
"It's not really a big deal in Central Bucks … homophobic slurs," Barrett said.
She said she believes the potential end game of these wars taking place in schools across the nation is to "annihilate" the public school system and to "monetize" education. Barrett said maybe the intentions are "to further marginalize those of a different race, religion, social class, or my kid, who's left of center, when it comes to gender or sexuality."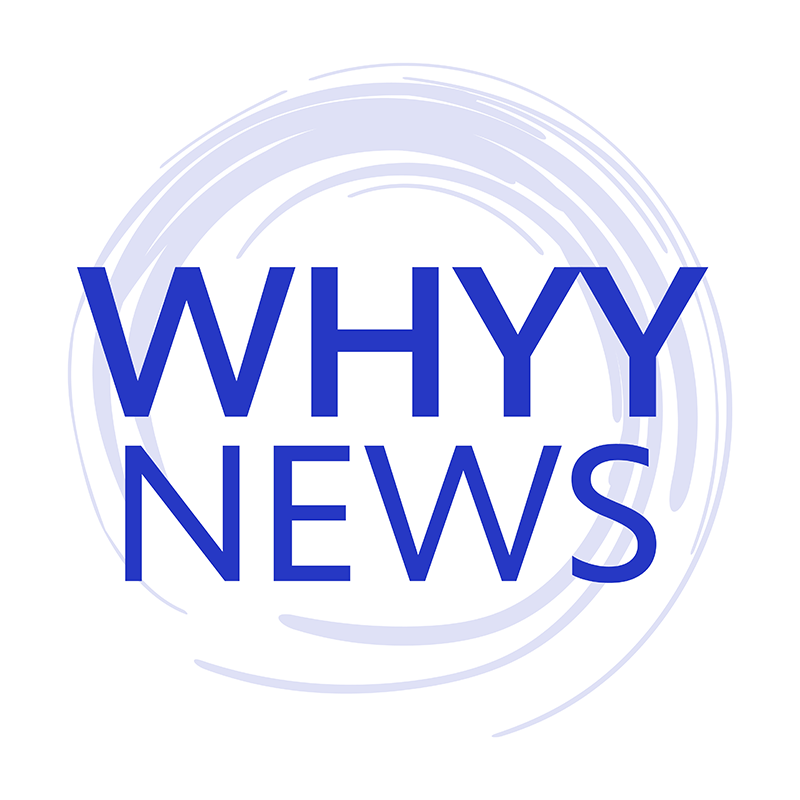 Get daily updates from WHYY News!
WHYY is your source for fact-based, in-depth journalism and information. As a nonprofit organization, we rely on financial support from readers like you. Please give today.