'A small comeback': Pennridge parents, resisting the school district, are filling little libraries with diverse books
A group organized a virtual book drive so the community can buy titles the district has removed or has plans to remove from school libraries and lessons.
One book at a time, some Pennridge School District parents are "making a small comeback."
A group called the Pennridge Improvement Project is resisting the Bucks County district's initiatives to remove LGBTQ books from school libraries and authors of color from school curriculums. It has organized a yearlong virtual book drive to direct community members to buy the books the district has already removed or has plans to remove, including Leslea Newman's "Heather has Two Mommies," Kim Johnson's "This is My America," and Ibi Zoboi's "American Street."
The books will be placed in little free libraries in all eight towns that make up the Pennridge district.
Since the drive started three days ago, about 20 books have been purchased. The group is expecting a surge this weekend and on MLK Day while they host a virtual "read aloud" event with some of the books.
Alexis Schell of Hilltown, the parent of a Pennridge High School ninth-grader, is one of the organizers of the project. When she first heard about Pennridge's initiatives to replace authors of color with books by white authors in her daughter's English curriculum, she was angry.
"I just think that everybody, no matter what you look like or what your background is, needs to hear about these types of stories," said Schell.
Last August, Pennridge removed Zoboi's and Johnson's books and added "Ender's Game" by author Orson Scott Card, who has been criticized for making homophobic and racist remarks, and "The Bridge," by Christian novelist Karen Kingsbury. In December, Assistant Superintendent of Elementary Education Anthony Rybarczyk emailed elementary school librarians and principals requesting the removal of all books "referencing gender identity," which included "Heather Has Two Mommies."
In an August Facebook post, a local group called Pennridge for Educational Liberty described the ninth-grade English curriculum changes that its members requested and that were fulfilled by the district, including the book swaps and changing unit title wording. One section, for instance, instead of being titled with words like "oppression," or "inequality," is now titled, "Dreams and Challenges."
The removal of the books accompanied the school board's decision to dissolve Diversity, Equity, and Inclusion initiatives and form a new DEI team, an idea suggested by current Board President Joan Cullen.
More recently, the Pennridge district administration told history teachers not to "wade into" discussions of the Jan. 6, 2021, Capitol insurrection with students. That same week, during a school board curriculum meeting, board members criticized history textbooks proposed by teachers, saying they didn't focus enough on "Western culture," and "the greatness of America."
"We feel like there are gaps now in their education," said Schell, "and we're trying to fill them as best as we can, to have them exposed to these things that they're going to encounter in the world."
She emphasized that the Pennridge Improvement Project parents, led by six white mothers, don't feel that they are doing this book drive just for themselves, but for the collective community. They're working alongside their neighbors who are most affected by the district's decisions.
"We're trying to not just decide for ourselves what's correct," said Schell. Rather, she said, it's about focusing on the needs of affected families, like "listening to what parents of color, LGBTQ parents, what they would want for the books."
Schell said they want Pennridge to become safer for those families.
But for her, it's a personal fight too. Schell wants her daughter, Juliana, to have an education that she didn't get in high school, and she fears that Juliana's schooling is becoming increasingly whitewashed.
"I didn't learn a lot about these things growing up. And it took me until I was an adult to get the ability to hear about these things or read about them myself," said Schell.
The district's enrollment is about 90% white.
"I was happy that [Juliana] was going to hear directly from some of these people and what they've encountered through life and the struggles that they've had," said Schell. "I want her to have empathy. I want her to understand that we have to care about everyone, not just about ourselves."
The parents group hopes to collaborate with a newly formed student group, called Pennridge Rise Up. Schell said they hope they can put the books directly in the hands of students through their clubs.
Pennridge High School junior Annika Verma, 16, formed the group after becoming inspired by the students who won the Central York School District book banning battle.
"We can call out our district when our district screws up," said Verma. "We can genuinely try to hold people accountable and name who did what and why they did that."
Pennridge Rise Up plans to create student petitions against the book bans and in support of DEI initiatives. It also plans to create infographics to represent how students feel about district policies, to share at school board meetings.
Verma, who is a first-generation Indian American, said most students are scared to attend board meetings.
"It just feels like you're appealing to a school board member that you know in your heart could not care less about you, and you have to go through those channels no matter what," said Verma.
So she's creating other means of communication to those in power. Along with the petitions and infographics, Verma hopes the group can hold non-hierarchical dialogues among students, parents, teachers, and the administration.
Verma said many students are also afraid to turn to school guidance counselors. The district just released new guidelines for counselors that include requiring students to gain permission from their parents to change their gender pronouns and names.
Ideally, the space Verma hopes to create will be one where students feel comfortable expressing themselves and can learn to rely on one another, not the administration.
"It's creating a team, and it's creating community within school."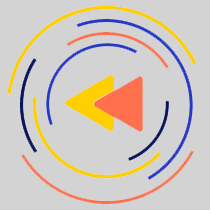 Saturdays just got more interesting.
WHYY is your source for fact-based, in-depth journalism and information. As a nonprofit organization, we rely on financial support from readers like you. Please give today.