Don't discuss the Jan. 6 insurrection with students, a Bucks school district tells teachers
A Bucks County school district has instructed teachers not to "wade into" discussions with students about the insurrection "due to the current polarization."
A Bucks County school district has explicitly instructed teachers not to "wade into" discussions with students about the Jan. 6, 2021 insurrection in Washington D.C. "due to the current polarization and strong emotions."
In an email sent Wednesday to social studies teachers and school principals in the Pennridge School District, administrator Keith Veverka, who supervises social studies classes, wrote that, if students ask about the insurrection, teachers should "simply state that the investigation is ongoing and as historians we must wait until there is some distance from the event for us to accurately interpret it."
The note asked teachers to stick to "business as usual."
In the email thread, Assistant Superintendent for Secondary Education Kathleen Brewster-Scheid added that the purpose of the email was to remind teachers that "not enough time has passed to be able to design clear lessons on all of the outcomes," and that Veverka felt that most teachers weren't prepared to teach on the topic.
The email, which a teacher shared with WHYY, arrived in faculty inboxes a day before the one-year anniversary of violent riots that saw supporters of former president Donald Trump storm the U.S. Capitol in hopes of stopping a vote to certify the 2020 election.
In the year that followed, federal law enforcement officials have arrested more than 700 people for their part in the calamity. Investigations into the assailants have found a commonality: people who support former President Donald Trump and falsely believe he won the election.
Soon after Pennridge teachers received the message from administration, word began to leak out to parents.
Kevin Foster, who has two children in the district and one in pre-K, said he heard about the email from other engaged parents. He found it "immensely concerning."
"When we start to meddle with what we want to tell kids or not tell kids in terms of history, I mean, that's something that you find in authoritarian countries," he said. "There are those that are so focused on politics instead of the kids that they are going to meddle and put their thumb on the scale as to … what we want to tell the kids in the schools, what happened in the not-so-distant past."
Asked to clarify the district's position, Pennridge Superintendent David Bolton said "multiple teachers" had reached out to Veverka ahead of his note, asking for guidance about addressing the insurrection.
"For those seeking guidance, we suggested that, if asked, staff could discuss the role that time plays in forming historical views," he wrote in an email. "Broadly speaking, however, there is simply no way to predict or address every question that may arise in a classroom. Pennridge teachers remain able to address any topic of current events in a constructive and appropriate manner."
The insurrection has particular resonance in Bucks County.
Pennsylvania has had the third-most accused insurrectionists arrested of any state in the country. And Bucks, an affluent, politically moderate county outside Philadelphia, was home to six of those people — more than any other county in the commonwealth.
The president of the Pennridge School Board, Joan Cullen, is a vocal Trump supporter who was in D.C. on Jan. 6. There is no evidence she did anything illegal while she was there, but her presence at the rally-turned-riot angered many in the district, and has contributed to lasting political unrest among parents, teachers, and the board.
The conflicts have since reached far beyond Jan. 6.
In a year that saw historically expensive and acrimonious school board elections across the commonwealth, Cullen spearheaded an effort to pause Pennridge's Diversity, Equity, Inclusion initiatives. More recently, Pennridge also limited students' access to library books that address gender identity.
Cullen didn't respond to a request for comment. Bolton also did not respond to a question about whether the school board played any role in the district's guidance to teachers about Jan. 6 instruction.
Some teachers believe the guidance stems from the politics of the board. Faculty who asked to go unnamed for fear of reprisal worry about the precedent the directive could set in regards to teaching history and current events.
The email to social studies teachers was the latest in a series of recent clashes about how Pennridge should present political topics to students.
In a Tuesday evening curriculum committee meeting, at which AP World History teacher Heidi Neuman proposed three textbooks for the upcoming school year, some board members expressed concern that the books were not focused enough on "western culture."
Board members also heavily criticized the district's elementary school history curriculum.
"There was not any focus on the greatness of America," said board member Ricki Chaikin, who asked for a teaching of history that is more "moderate."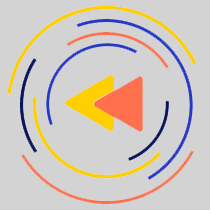 Saturdays just got more interesting.
WHYY is your source for fact-based, in-depth journalism and information. As a nonprofit organization, we rely on financial support from readers like you. Please give today.