Race to watch: Delco GOP challenges Democrats' first council majority
Democrats won control of Delaware County Council in 2019 for the first time since the Civil War. The GOP is looking to reclaim those seats.
Listen
2:42
What questions do you have about the 2023 elections? What major issues do you want candidates to address? Let us know.
Unlike its other suburban neighbors, Delaware County's highest elected office — its five-member council — does not require minority party representation.
For more than a century, Democrats were completely shut out of serving. But in 2017, they scored their first two seats. Two years later, three Democratic women handed the party control of council for the first time since the Civil War, and completely ousted the GOP.
Four years and another election later, incumbent Democratic Councilmembers Monica Taylor, Elaine Paul Schaefer, and Christine Reuther are running once more to defend their posts. Meanwhile, the Delco GOP have rallied together a ticket with challengers Bill Dennon, Jeffrey Jones, and Joy Schwartz.
From hospital and ward closures to the growing pains of managing a new health department, the new Delaware County Council has the power to be a force of change.
Dr. Monica Taylor
Bio and experience
In addition to her duties as chair of Delaware County Council, Taylor is a professor and program director at Temple University's kinesiology department. Since her days of playing professional basketball in Ireland, Taylor has had an extensive career in education.
"If you would have asked me ten years ago if I would be involved in politics, I would say probably not. I was really focused on moving forward in higher education administration," Taylor said.
Taylor said she loves working with students. Her first time in an elected position was when she served on the Upper Darby School Board, and among the projects she worked on was workforce development programs for students.
As a school board member, Taylor saw Delaware County's deficiencies first hand — how a lack of a health department contributed to having poorer health outcomes than its neighbors in Bucks, Chester, and Montgomery counties.
"That was really what spurred me to run for office four years ago for county government and here we are today four years later," Taylor said. "And we do have a health department."
Accomplishments
Delco was previously the largest county in the United States without a health department. It was also the only county in Pennsylvania with a privately managed prison. Under the direction of the Democratically controlled council, Delco has since created a health department and taken back control of the George W. Hill Correctional Facility.
Taylor categorized these major moves as part of a collective effort to "move Delaware County forward."
"When we ran for office four years ago, we said we were going to create a health department. That's why I ran for office," she said. "We talked about deprivatizing in the prison, bringing more programs into person, trying to help individuals rehabilitate themselves, so they can go out and make a better decision once they're back in the community — and that's what we've been able to do."
Reason for running
The Drexel Hill resident said her job is not done. Taylor wants to expand and improve mental health services to county residents.
Additionally, she wants to work toward addressing housing insecurity and homelessness in the county. The council has already created a housing coalition and expects to publicly release a report in January to chart a path forward.
"There's just so much opportunity out there and so many avenues that we can improve upon as a county government and areas that we can continue to move our county forward so that we can better serve our residents," Taylor said.
Elaine Paul Schaefer
Bio and experience
Before her time as vice chair of Delaware County Council, Schaefer served for eight years as a Radnor Township commissioner.
Schaefer, an attorney by trade, is currently the executive director of the nonprofit Schuylkill River Greenways National Heritage Area.
She has a background in environmental advocacy and she co-founded the Radnor Conservancy, where she played a key role in preserving the last remaining farm in the township. Her 2019 council run was inspired by a lack of action coming from the GOP-controlled office.
"I saw it as a chance to really transform a government that wasn't working very well for the residents at that point," Schaefer said. "It was a government that had seen single-party rule since the Civil War and I saw the opportunity to get on the council, be part of a group that completely changed the government and improve it, and bring residents the services that they were paying for and they deserved."
Accomplishments
Like both of her running mates, Schaefer looks back on her proudest moments on council as part of a collective effort and not the work of a single person.
"We made these really outrageous products and we delivered on all of them," she said. "We brought a health department to Delaware County which did not have one before we took office. We took our prison out of for-profit control. We invested in a robust open space and trails program. We modernized our election system. We have instituted some criminal justice reforms."
Schaefer said her tenure so far on council has been fulfilling, especially considering it all happened during a global pandemic.
"I really feel positive about the next four years and how much we'll be able to accomplish and to finish the job that we started," Schaefer said.
Reason for running
Pride in Delaware County government is experiencing a "rebirth," according to Schaefer.
She said she's feeling reinvigorated to see the applicants seeking to work in government and to  serve the community. Schaefer wants to stay a part of the fold.
"Our health department — we started it. It's not perfected," she said. "Our prison is on the right track, but there's so much investment that needs to be done there to make it what we want it to be, our open space program is on the right track. We started it. I want to see it through."
With four more years, Schaefer believes she and her colleagues can get these new county fixtures and changes "running like a top."
Christine Reuther
Bio and experience
Born and raised in Delaware County Memorial Hospital, Reuther went away for law school, but eventually found her way back to Delco with years of experience as a practicing attorney. She jokingly refers to Delaware County as the "gravitational black hole at the center of the universe."
Reuther has been active in local Delaware County politics for years, having been elected to various offices in Nether Providence such as township commissioner, local elections board, and member of the planning commission.
"I've been a Nether Providence Democratic committee member for over 20 years and served as chair of the Nether Providence Democratic Committee from 2015 to 2022," Reuther said.
Reuther is also vice chair of the board of advisors for Child Guidance Resource Centers, a local mental and behavioral health service provider.
Accomplishments
Faced with the challenge of the pandemic and threats to election integrity, Reuther said she is proudest of the way county officials managed to handle the 2020 election.
The department was understaffed and not equipped to deal with the sheer amount of changes to their jobs, but Reuther said they still pulled it off.
"I spent most of 2020 really focused on making sure that residents of Delaware County could vote," Reuther said. "And I'm thrilled that we now have a professional election director and that that's all going well."
Reuther said the county faced a barrage of lawsuits seeking to undermine the public's confidence in the election process — and the county won each one.
"I'm very proud of how the county staff came together to make that happen. And for all the volunteers assistance for that throughout the county," Reuther said. "[I'm proud of] how we handled the pandemic. Delaware County has got a tremendous tradition of volunteerism and our Medical Reserve Corps and Citizens Reserve Corps, together about 2,000 strong, was helpful."
Reason for running
From deprivatizing the county prison to investing in raising staff wages, some of whom were making just $9 an hour under Republican rule, Reuther said council has accomplished a lot in four years.
However, she said there's more work that needs to be done and it will not only be up to the next iteration of council — but several that follow.
"I think our biggest challenges are the challenges that everyone is facing, which is the fiscal constraints," she said. "We have a system of local government funding in the state of Pennsylvania that relies almost exclusively on the property tax and then on various fees and things that the state legislature allows us to charge."
Reuther said it is really hard to fund expenses when the services, wages, in an inflationary environment, keep going up.
"But our tax base does not," she said.
Continuing to integrate the county's health department and deprivatizing prisons are priorities that Reuther wants to see through.
Bill Dennon
Bio and experience
Born and raised in Delaware County, the Folsom native is currently the mayor of Upland Borough, a role that he has held for five years. He previously served as a borough council member for eight years.
Dennon is a full-time maintenance mechanic by trade. He described himself as a "hands-on type guy." He said he applies this aspect of his personality to politics.
"I found out that the residents and the people really just love a voice to be able to talk to — not just over the phone," he said. "They like somebody that comes right out there hands-on and tries to get to the root of the problem, whether it's good, bad, or different, and solve it and get some answers for them. I'm proud of the work that I've done."
In addition to his day job and elected service, Dennon also helps organize ceremonies for Wreaths Across America Day to honor deceased veterans and works as a site coordinator for CRC Watersheds, which protects the environment of the Chester, Ridley, and Crum Creek valleys.
"I love nature. I'm constantly outside and I'm also involved with the Pa. cleanup every year, which is basically going around and keeping your community clean," Dennon said.
Accomplishments
During his time as mayor, Dennon said Upland became one of the first towns to adopt a Purple Heart parking spot for wounded veterans.
With the help of a childhood friend and donated supplies from Sherwin-Williams, Dennon painted the spot at Upland shopping center himself. It meant a lot to him, especially considering that both his father and his uncle were veterans.
"The work I've done with the CRC Watershed that I'm really proud of is planting trees, keeping our waterways clean," Dennon said. "I can't take all the credit for that, because there's so many volunteers involved with that. They really go out of their way and give their time and all that in the efforts."
Reason for running
According to Dennon, one of the biggest challenges facing the county is the increased government spending under the Democratic administration.
He's a fan of some of their work such as the enhancement of the trail system, but he said there must be more fiscal restraint and a shift in priorities to issues such as homelessness.
"I think we could have done more with a lot more money and the resources to help these families get back on their feet instead of dumping it all into different trails," Dennon said.
He said Delco government needs a return to "commonsense" rule. He pointed to the health department as an office that could warrant some downsizing.
Win or lose, Dennon said he's thankful for everyone that has helped his campaign.
"We're all in this together. We have to learn to work together — both sides — meaning Democrat and Republicans as well as independents as well as each other. Like a family in a marriage you've got to learn to give and take and we've done that together," Dennon said.
Jeffrey Jones
Bio and experience
A 20-year resident of Delco, Jones is a local business owner, real estate manager, and a Republican committee leader in Upper Darby Township. Additionally, Jones has been actively involved with the local Boy Scouts chapters.
"I did seek office in Upper Darby a few years back," Jones said. "I ran for township council at-large, had a successful Election Day, not so successful on mail-in ballots. And as a result, I did not win the seat."
Jones previously served on the Upper Darby Economic Development Committee and the Upper Darby Township Center for Family Safety.
He was also a soccer coach for Upper Darby Futbol Club.
Accomplishments
In his work as a real estate manager, Jones said one of his biggest accomplishments has been serving on the board of directors for the Outdoor Advertising Association of Pennsylvania.
He's held the role for more than 15 years.
"In that time, [I] have worked with both sides of our legislative house and local officials to just try to balance zoning and out of home and be a good partner and providing messages and messaging to nonprofit organizations and to our communities as a whole across the commonwealth," Jones said.
Reason for running
Jones has traveled across the county, campaigning and talking to people from both parties. He said community members are concerned with the quality of education.
"There's been a lot of expressed concern about schools, a lot of concern about the increase in crime across the county, a lot of concern about property taxes," Jones said.
He said partisan politics is diminishing the quality of life and public safety in places such as Delco.
"What I hope to bring is is just some common sense, the opportunity to serve the
people of Delaware County, not a party, not an agenda, but the people who worked really hard to build that quality of life and that legacy that got them here in the first place," Jones said.
He said it's difficult to run away from the national political scene. Presented with the choice to sit back and do nothing or try and change what he feels is going wrong, Jones selected the latter.
According to Jones, since he began his campaign, his message has been clear: collaborative government.
"It is possible that we could actually work together — not scream and yell — and serve the people of Delaware County and really accomplish something and maybe bring some change where there's some fiscal responsibility," Jones said.
Joy Schwartz
Schwartz did not participate in the interviews. According to her campaign site, Schwartz previously taught history and civics in the William Penn School District. She also coached Penn Wood High School's mock trial team.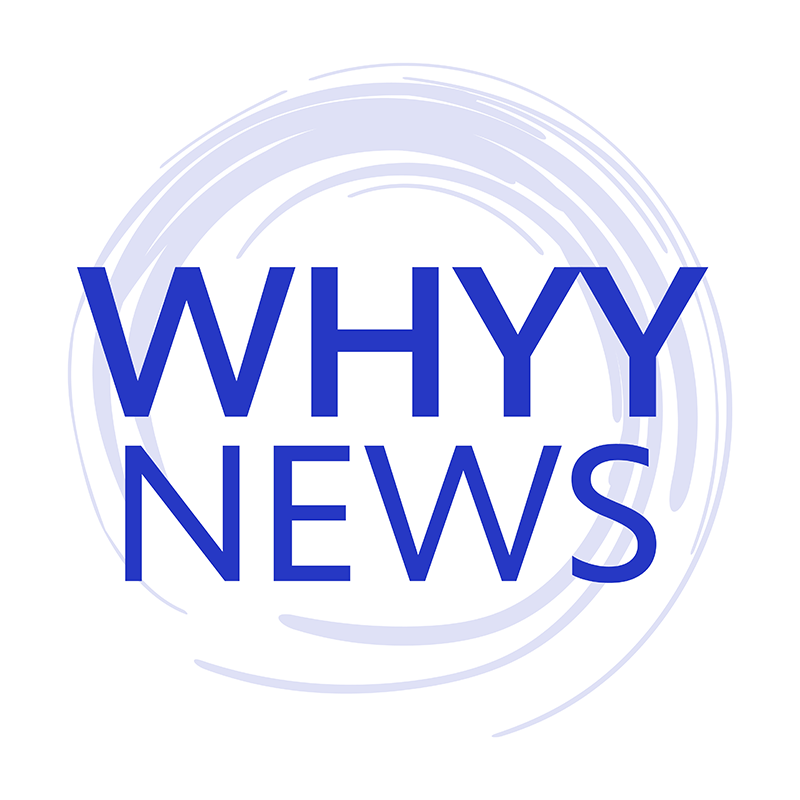 Get daily updates from WHYY News!
WHYY is your source for fact-based, in-depth journalism and information. As a nonprofit organization, we rely on financial support from readers like you. Please give today.