Closing Brandywine Hospital, creating a Chester County 'health care desert'
The county will lose yet another emergency room, the second in a month, and its only inpatient behavioral health facility on Monday.
Tower Health closed Brandywine Hospital in Coatesville Monday, just one month after closing Jennersville Hospital in West Grove, farther south in Chester County.
For Rhonda Applebaum, 59, Brandywine isn't just any hospital. The building and the medical professionals who have worked inside it have been a fixture in her life, with multiple family members going in and out of the hospital's doors over the years. A recent trip emphasized to her the importance of having reliable emergency medical care right up the street.
Last summer, Applebaum was ecstatic that her brother would be traveling from Dover to visit her and her family in Coatesville. Even though he lives only about an hour and a half away, she and her son had an entire itinerary planned out for him. When her brother arrived, the family went to breakfast to celebrate. But by the next morning, he was very ill.
At first, Applebaum thought it could have been food poisoning from something they ate, but that idea quickly fled her mind because they had eaten at the same place. With his sickness getting worse, her brother, a veteran, insisted that Applebaum take him to the Coatesville VA Medical Center.
The VA center has only urgent care on site. As they were getting ready to leave her home to head there, her brother, who was eating at the time, began to feel "loopy," and his condition became even worse. He started to shake violently as his temperature dropped.
Feeling that they were in "serious trouble," Applebaum packed her family into the car.
"We take him to the VA, and they were great. They took him in right away to their urgent care facility. But then he has to be taken immediately by ambulance to Brandywine, which is just up the street. So that was great," Applebaum said.
The medical professionals at Brandywine Hospital immediately ran tests and determined right away that Applebaum's brother had developed sepsis from a bladder infection. Because Brandywine was so close to Applebaum's home, she was able to visit her brother for five days while he recovered.
Now, Applebaum will be forced to say goodbye to the hospital she believes saved her brother's life.
"I think a lot of people are not even realizing yet what this is going to mean," Applebaum said.
The Coatesville VA Medical Center sent around 500 veterans to Brandywine Hospital for treatment in 2021, said Dr. Michael Gliatto, chief of staff at the VA center. He said the VA's urgent care center is not open 24/7 and is not equipped to handle problems like acute pain.
"Let's say someone needs stitches. We can take care of that. If someone comes in with an infection and their blood pressure is too low, we can't take care of that. And that person … for the most part, goes to Brandywine Hospital," Gliatto said. "We rely on Brandywine to help us with providing the acute care that's needed for our veterans."
With Brandywine Hospital closing, the VA Medical Center is working with other local hospitals on a plan so veterans can still get the care they need, but now they will need to spend more time in transit or in waiting rooms.
"My concern is that the wait times at these other hospitals are going to become incrementally larger than it ever was for anyone, because these hospitals are now taking over functions that Brandywine used to serve or provide," Gliatto said. The VA medical center is also going to see if it can provide more services, he said, and whether the one car it has is enough to handle patient transport.
"Historically, we worked very well with Brandywine … This is a real loss for us, and I will miss the people," Gliatto said.
Brandywine Hospital also had 64 inpatient psychiatric beds — the only inpatient behavioral health facility in Chester County, said Candy Craig, deputy mental health administrator for the county. Around 85% of the people who used those beds came from Chester County, she said. With the hospital closing, they will now have to go outside the county for treatment.
Some patients already go to facilities outside the county, such Brooke Glen Behavioral Hospital or Belmont Behavioral Hospital. But Craig worries that losing the beds at Brandywine would strain an already strained system, in which patients can spend up weeks waiting for an inpatient bed.
"Not that any time would be a good time, but it comes at a really bad time for our community," she said. Counties across Pennsylvania struggle with a lack of inpatient facilities, Craig said, but in Chester County, "the challenge has become critical with the loss of Brandywine Hospital."
Turbulent times, with more expected
The past few weeks have been turbulent for the staff at Brandywine, according to a mental health nurse who has worked there for six years. WHYY News agreed not to identify the nurse because they have not been authorized to give interviews.
"A lot of the staff feel like Tower Health has not been truthful with them as far as what was going on," the nurse said. For example, the nurse recalled all the questions they and their colleagues had when Tower announced the now-scuttled deal with Canyon Atlantic, a health care company based in Texas, to buy the hospital.
"Nobody could give us answers as far as  … who would be running the hospital? Would all the departments stay open? Would our benefits stay the same? … Nobody really could give us any answers at that time."
When that deal fell through in December, Brandywine staff members suddenly learned they had to look for other jobs. The nurse said their colleagues still try to care for their patients as best they can, but their morale has gone down as they see departments shut down and staff leaving.
"It's just really like a very sad environment … People are just really disappointed at this point."
The nurse also said they hope people do not feel negatively toward their colleagues at other Tower Health facilities because of this. "If you're near a Tower hospital, don't think twice about going there for care because a lot of the nurses that do work in these facilities and the doctors, they do provide excellent care."
Dr. Andrew Murphy is an allergist who practiced independently on the campus of Brandywine Hospital. He joined Suburban Allergy Consultants, which operates in the three-story medical building, years ago. The lease was terminated just a few weeks ago.
The operation had to vacate, along with about a dozen other medical businesses. Forty years of providing allergy services to that community are over.
"We just opened up our West Chester office on Tuesday afternoon and bringing those patients back to the West Chester office, for right now, obviously, that's travel time for patients," Murphy said
He has had conversations with other health care professionals, such as emergency medical service personnel, whose work in some way, shape, or form is affected by the hospital's lights going out. Murphy said EMS workers have a difficult road ahead, including longer wait times and wall times, which will no doubt affect acute patient care across Chester County.
"The implications of this is just — it's incredible. I mean, I don't even know [what] the right word is that you can just shut down two hospitals and, 'See you later,'" Murphy said.
But he said it fits with Tower's behavior since the company purchased Jennersville and Brandywine in 2017.
"Let's put it this way: It's been four or five years. In four or five years, they have destroyed a 100-year institution. I don't know how you do that," Murphy said.
He understands that consolidation sometimes needs to happen to keep services intact, but the decision to close two hospitals outright doesn't sit well with Murphy. He said he doesn't believe it was handled in the "most sensitive manner," and he's not sure if elected officials even have the power to stop what appears to be inevitable.
"What's a politician going to do? They can yell and scream all they want, but the reality is, you're going to have to have another health care system or a management company come in there and take over the hospital. And, you know, this is not a Dairy Queen where you can shut it down for a month and someone else can buy it and be back up and running," Murphy said.
Without guarantees to staff members that there won't be a repeat of events and they won't lose their jobs, Murphy isn't even sure recruiting would be an easy task.
For months, elected officials representing the areas encompassing Brandywine and Jennersville hospitals have told the public that they've been working to find a solution to the coming health care blows.
Behind the scenes, the Pennsylvania Department of Health sent a letter to Tower Health shortly before the closure of Jennersville, accusing Tower of failing to comply with closure plans. Tower told WHYY News that it later responded to the department arguing its case.
Canyon Atlantic Partners LLC, the hospital management firm that planned to buy Jennersville and Brandywine, has since asked a Chester County Common Pleas Court judge to stop their closure, arguing that Tower breached the terms of the contract.
Despite both developments, it appears Brandywine will close its doors, as Jennersville did.
Last Tuesday, State Rep. Dan Williams, who serves the 74th District in Chester County, hosted a virtual town hall to discuss the possibility of Brandywine Hospital closing. He didn't mince words on the severity of the situation to his constituents that night, nor did he do it in an interview with WHYY News.
"I think to put it mildly, it's devastating … The overall devastation of what it means now in terms of elongating EMT transport times, the absence of Brandywine and Jennersville creating the equivalent of a health care desert. And for this to take place, when COVID, at least omicron, is still not completely remediated, we're still struggling with that. You just couldn't have something like this happen at a worst time," Williams said.
The two communities he believes will be hit the hardest from this closure are seniors, whose facilities were specifically built to be near the two hospitals, and people of color, who make up a majority of Coatesville.
"When it comes to Black and brown communities, these people have already been pummeled to some degree economically absent real health care equity to begin with, and now this, and so disproportionately they are impacted, and writ large, poor people in general, Black or brown, Latino, or white, they are impacted by something like this," Williams said.
He thinks there should be a moral imperative to invest in the people of Chester County instead of the bottom line.
Regarding a new buyer swooping in and saving the day, Williams said he is "hoping for the best." He added that elected officials are working at a fever pitch to get something done.
"Cautiously optimistic, hoping for the best, but preparing for the worst. There are elected officials, non-elected officials, groups emerging right out of the community of leaders hoping to get around the table to be able to come up with some kind of long-term solution so that we don't have to pass this way again," Williams said.
The Chester County Commissioners recently approved a $250,000 contract with Juniper Advisory LLC, an investment banking firm, "to evaluate potential options for the provision of acute care, emergent, and behavioral health services in Chester County."
At their meeting last Wednesday, Commissioners Chair Marian Moskowitz said the contract gives the county "the ability to vet any potential purchasers or operators of Brandywine and Jennersville Hospitals."
State Rep. Diane Herrin spoke with WHYY News on Friday, just after getting out of a legislative briefing with emergency responders. With so much uncertainty, Herrin believes that it will be difficult to know whether a path they take will succeed.
"What we're seeing is that we're having an increasing number of people with urgent behavioral health concerns showing up at our other hospitals, including Chester County [Memorial], taking up a very good portion of the beds. And then the other problem on the back end of that is, it is very, very difficult to find a proper place to send them where they can get the care that they need," Herrin said.
One of her goals is to find a way to save behavioral and emergency medical services at Brandywine. So far, all options are on the table.
"It's really important for all of the stakeholders in this community to come together and look at not only a near-term kind of immediate purchase, which is currently the focus right now, but to look at long-term, more sustainable solutions, and one thing that I've been discussing with a couple of my colleagues is the potential to evaluate a model just like the PHMC [Public Health Management Corporation] kind of medical campus in Philadelphia," Herrin said.
She thinks it is an "intriguing idea," and that the model could be duplicated in Chester County to meet some of the needs the community will have once Brandywine closes.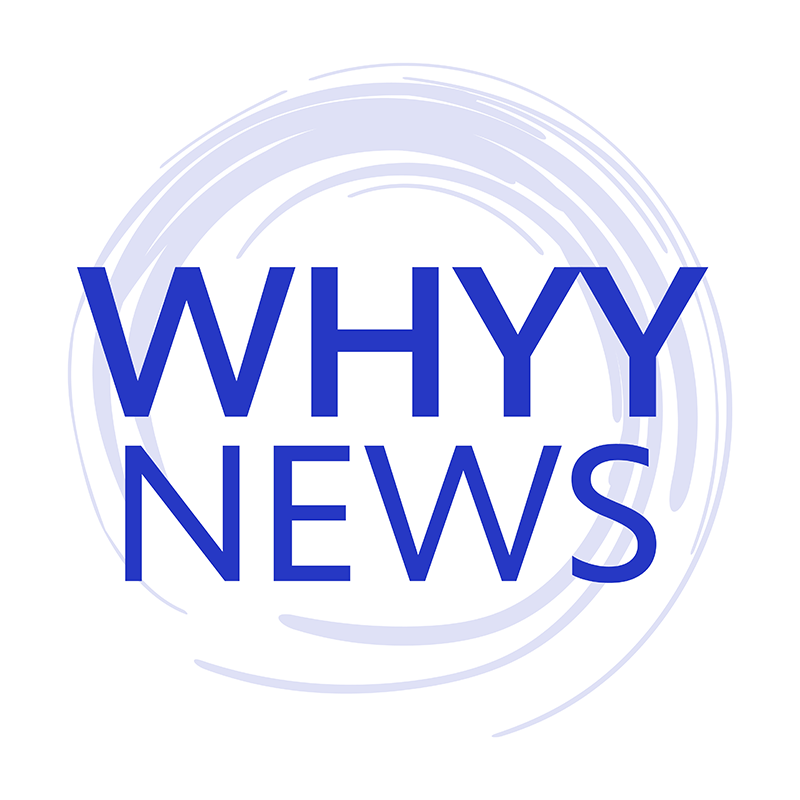 Get daily updates from WHYY News!
WHYY is your source for fact-based, in-depth journalism and information. As a nonprofit organization, we rely on financial support from readers like you. Please give today.