Jennersville and Brandywine hospitals in Chester County to close
Tower Health says a deal with Texas-based hospital management firm Canyon Atlantic Partners LLC has fallen apart and left it no options.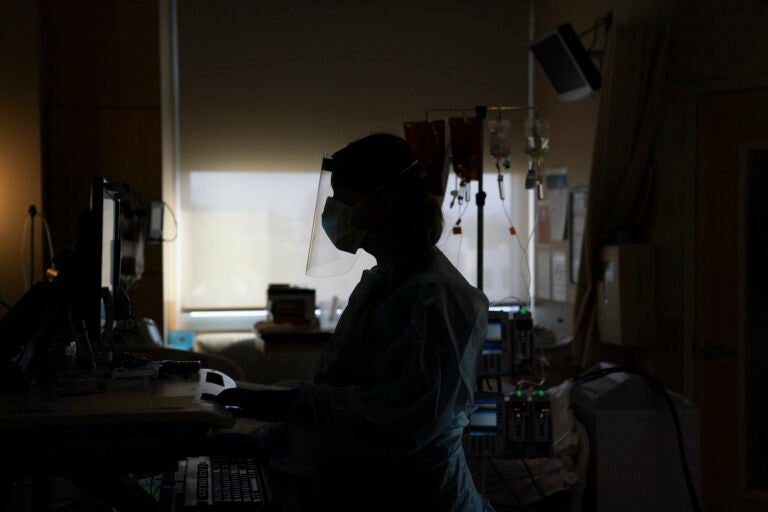 A deal in which Tower Health would transfer ownership of Jennersville and Brandywine hospitals in Chester County to an Austin, Texas-based hospital management firm, Canyon Atlantic Partners LLC, has fallen apart. Jennersville will close on Dec. 31, and Brandywine will close Jan. 31.
"We are deeply saddened by this turn of events, however, no viable options remain for the continued operation of these facilities. Our responsibility to our patients, as well as employees and the communities served, is to ensure this transition included an effective and safe path for change," a spokesperson for Tower Health said in a statement Thursday.
Tower maintains that it will work with patients "to transition care, and with employees and providers on placement into other positions." The two hospitals employ a total of about 800 people.
In November, Tower and Canyon appeared to have struck a deal that would have allowed for Jennersville, in West Grove, and Brandywine, in Coatesville, to remain open as acute-care hospitals starting on Jan. 1. Now, Tower is "highly disappointed" with Canyon.
"Unfortunately, despite our understanding at the time the agreement was signed —  and after multiple requests and extensions over the last three weeks — Canyon Atlantic Partners has ultimately not demonstrated the necessary regulatory and operational preparedness, nor validated its financial ability, to complete this transaction and operate these hospitals," the Tower statement said.
Chester County Commissioner Marian Moskowitz said in an interview with WHYY News Thursday morning, as news of the closures became known, that the deal is "unsalvageable."
"This is very distressful for Chester County. Totally unacceptable," Moskowitz said.
Rural communities in Chester County will likely suffer as a result of the closures, Moskowitz said. Trips to the hospital there can take more than 40 minutes without traffic, she said.
"And the pressure is going to [be] put on our ambulance companies. When you think about the timing of it all, if they're driving 40 minutes one way, and they're waiting with the patient and they have 40 minutes back, that's an ambulance that we don't have on the road available for something else, another emergency. So there are all kinds of ramifications that this has," Moskowitz said. "And so that leaves a large portion of Chester County — our rural communities, our long-term care facilities, our over-55 units — without any emergency care."
Moskowitz said she and a group of local officials and lawmakers will be regrouping to see what the next steps are, with several meetings planned Thursday.
"The situation with Tower is very, very disappointing. And whoever comes in next, and I hope there will be somebody soon, we hope that they are more connected with the community, and really have a stake here to care about our residents," Moskowitz said.
Dr. Andrew Murphy is an allergist who practices independently out of Brandywine Hospital. He thinks parts of Chester County are just months away from being a "health care desert."
"I understand the finances of the real world these days with hospitals, and I could appreciate it if Jennersville was merged into Brandywine. It wouldn't be ideal, but you'd still be preserving access for parts of western and southern Chester County, but to shut both of them down and all the medical offices that go with it, and I think it's going to create a huge access-to-care issue," Murphy said.
With the hospitals closing, Murphy will have to find new ways to reach his patients that are living nearby — and he won't be the only one.
"You have all these physicians who take care of thousands or tens of thousands of patients who now have no place to practice, and the patients lose their doctors basically unless they can find something in the next two months," Murphy said.
Shelley Castetter said she was shocked to hear that Jennersville was going to close despite the deal that Tower Health had announced earlier.
"I'm still just … flabbergasted, I thought everything was moving along smoothly."
"The sadder aspect was the hope that the community had, the relief that a lot of people felt, that an effort was being made to save it," she said. "All of a sudden, the rug is getting pulled out from under it."
She remembered one time she went to the emergency room at Jennersville Hospital several years ago. She was driving home from work in Delaware when she felt an intense pain.
"I thought I'm not going to make it home," said Castetter, who lives in southern Lancaster County. "It was one of the most frightening things I ever went through."
She made it to Jennersville, got an evaluation, and was later diagnosed with a chronic pain condition in a particular nerve in her head.
"It was nice to know that the hospital was there when I needed it," she said.
Castetter is 69, and said that at her age, she worries about herself and other residents having to go farther to get to an emergency room. (She lives about equidistant from both Jennersville and Lancaster General hospitals.) Referring to the statement from Tower Health that Canyon Atlantic Partners wasn't ready to operate Jennersville and Brandywine, she wonders why Tower Health didn't know that before announcing a deal.
State Sen. Carolyn Comitta, who has been a vocal proponent of saving the hospitals, issued a statement Thursday saying that she feels frustrated and angered by the news.
Comitta played a role in advocating for the hospitals alongside a group of elected officials such as Moskowitz. When the deal with Canyon was announced by Tower in November, Comitta said she took them at their word.
​​"When we raised questions about Canyon Atlantic, a largely unknown entity, we were met first with reassurances and later with silence. Now, to learn that the sale will not go through and both hospitals will close feels like a betrayal," Comitta said.
She remains interested in working on a solution, but Comitta said she is concerned about Tower leaving two weeks before Christmas.
"Though our communities, leaders, and residents here in Chester County may have lost faith in Tower Health, given these developments, it seems that the very least it can do is delay the closures of both hospitals. In the spirit of the season and the spirit of its mission statement — 'advancing the health and transforming the lives of the people it serves' — Tower Health has a moral obligation to, at the bare minimum, keep these hospitals open until we can find a solution for those who rely on them," Comitta said.
In a statement, State Rep. Diane Herrin called the closures devastating news because Brandywine is the only hospital in the county that houses a behavioral health facility.
"At a time when our country is facing a severe mental health crisis, and during the holiday season when mental health incidents are known to increase, this is a giant step backwards for public health and for the safety and well-being of the people of Chester County," Herrin said.
Chester County legislators are getting together to protect "access to vital health services," Herrin said. "Health care is a human right, and we will not stop working until affordable and accessible services are available to all residents."
West Reading-based Tower Health bought the two hospitals in 2017, in a $418 million five-hospital deal that also included Chestnut Hill Hospital in Philadelphia, Phoenixville Hospital in Chester County, and Pottstown Hospital in Montgomery County. It later acquired St. Christopher's Hospital for Children in partnership with Drexel University from the parent company of now-closed Hahnemann University Hospital in Philadelphia.
The acquisitions left Tower Health in precarious financial straits. It reported a $370 million loss for the fiscal year that ended June 30.
Tower sold Chestnut Hill Hospital to Trinity Health Mid-Atlantic in September.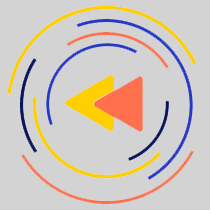 Saturdays just got more interesting.
WHYY is your source for fact-based, in-depth journalism and information. As a nonprofit organization, we rely on financial support from readers like you. Please give today.