'This is more of a political signal': New Jersey's last COVID briefing is set
Gov. Murphy's 257th and final update on the state's response to the virus marks the end of a two-year staple, not the end of the pandemic.
After 256 briefings on the state's response to the pandemic, New Jersey Gov. Phil Murphy will hold his final COVID-19 update at 1 p.m. Friday. It will also mark two years since the first reported coronavirus case in the state.
Murphy said he understood the importance of the briefings, to educate and update residents. But he also understood the need to move on.
"As we move into our new normal and transition from a pandemic stance to an endemic one, there is no longer the need for us to gather here at a set time every week," the governor said last week.
The weekly platform is no longer needed, according to Ashley Koning, director of the Eagleton Center for Public Interest Polling at Rutgers University — especially if Murphy is trying to convey politically that we are entering a sense of normalcy again.
"Briefings are related or synonymous right now with a time of crisis," Koning said. "I think the shift both statewide and nationally, whether the public health numbers bear this out or not, is that we are no longer in a state of crisis."
Dr. Stephanie Silvera, an epidemiologist and public health professor at Montclair State University, said the numbers currently indicate that a crisis remains.
"We still have very high levels of cases in some areas," Silvera said, adding that the numbers vary among counties. "There are still high hospitalization rates; we're still having nationally over a thousand people a day die of this disease. That is not normal."
As of Thursday afternoon, the Garden State had recorded more than 1.8 million COVID cases confirmed by PCR tests and more than 30,000 deaths from the virus since the pandemic began in 2020.
Despite the numbers, Silvera said the audience shifted when it came to watching the briefings.
"Not as many people are home at 1 o'clock on an average day to watch those briefings," she said. "So they end up getting digested by the media and then shared."
The briefings took place daily early in the pandemic, when the state was hit hard by COVID. Television stations in Philadelphia and New York would interrupt their regularly scheduled programs to bring the latest from Trenton.
The frequency was later reduced to three times a week. For much of the last year, Murphy held court at the War Memorial on a weekly basis.
The governor has reserved the right to hold another briefing after Friday's, should it be necessary. The governor is praying "that need will not arise."
On the political side
It's hard to separate a public briefing with vital information on a health emergency from politics.
"The pandemic is going to bleed over into politics," Koning said.
Silvera noted "state by state" that the pandemic response "was largely determined, in some cases, more by politics."
"Even masking is incredibly political," she said, adding that Florida Gov. Ron DeSantis recently called face masks "COVID theater" while rebuking a group of high school students at an event for wearing them.
Across the country, there have been heated debates over mandates, protocols, and shutdown orders.
New Jersey was not immune to lawsuits and protests over them.
Murphy was sued over orders that kept "nonessential" businesses closed and limited retail to curbside delivery. Several churches also sued over in-person worship services being halted.
Protests were mounted against Murphy's order against large gatherings in April 2020. The restrictions were later modified to exclude political demonstrations after protests in the wake of the police killing of George Floyd.
State Republicans joined then-President Donald Trump's lawsuit to block Murphy's order for a vote-by-mail general election in 2020. A federal judge nixed the suit.
Last year, as cases of the virus were surging due to the delta variant, a statewide mask mandate for schools was met with protests and a lawsuit from a group of parents. A federal judge denied the request from the parents group to block the mandate, which will be lifted on Monday.
Murphy's briefings were also intertwined with his reelection bid. Though the governor aimed to keep campaign business separated from that of keeping residents safe, Koning said he benefited from having a platform that Republican rival Jack Ciattarelli did not have.
Murphy was expected to cruise to reelection, based on polling, but the results were tighter than expected. Koning said while Murphy was talking about the pandemic, Ciattarelli was talking about taxes and affordability, which have since become a top concern for voters once again.
"[The pandemic] seemed to have been the number one issue to get him towards reelection," she said. "It just ended up that as the pandemic drew on as there was not any official closure of it or resolution of it with vaccines as people thought."
It's not over
Murphy has discussed "transitioning into an endemic" many times recently. Silvera, who teaches epidemiology at Montclair State, said the term is being misused.
"It's sort of a little pet peeve of mine because people are now throwing around the term," she said. "Most people have no idea what that term means."
An endemic means that rates are static, neither rising nor falling.
"There's a baseline level; we expect a certain number of cases," she said. "That does not mean safe, it does not mean that it is not widespread, and it certainly doesn't mean that it isn't deadly."
Silvera added that the numbers "certainly aren't static."
"We're still seeing some pretty dramatic surges and then a falling of case rates, where we just came off of omicron with a huge surge and those case rates are now still dropping," she said. "This is not endemic yet."
Koning also said that the pandemic isn't over, even though the briefings are ending.
"This is more of a political signal than a public health signal," she said.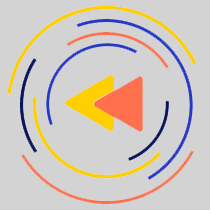 Saturdays just got more interesting.
WHYY is your source for fact-based, in-depth journalism and information. As a nonprofit organization, we rely on financial support from readers like you. Please give today.