Coronavirus update: N.J. unemployment soars to 15.3%, GOP sues Murphy
Murphy's coronavirus orders violate the state constitution, the GOP says, and the distinction between businesses is "completely arbitrary."
Are you on the front lines of the coronavirus? Help us report on the pandemic.
New Jersey reported 1,304 new coronavirus cases Thursday, bringing the state's total to 151,472.
Another 98 people died of complications from COVID-19. The state has now lost 10,843 residents to the pandemic.
N.J. unemployment rate skyrockets
New Jersey's unemployment rate soared to 15.3% in April as the state shed a record 758,000 jobs in one month because of the coronavirus pandemic, the state Labor Department said Thursday.
The rate jumped from 3.7% in March. In the nine weeks since the pandemic began, more than 1.1 million residents have filed for unemployment benefits and the state has distributed $3.4 billion to those residents.
Some 42,000 New Jerseyans filed new claims last week — down from a weekly peak of nearly 215,000 in late March and early April but still extreme by historical standards.
The national unemployment rate reached 14.7% in April, the highest since the Great Depression.
Another 2.4 million workers nationwide filed for jobless benefits last week, bringing the total to more than 38 million since mid-March.
GOP sues Murphy to reopen small businesses
The New Jersey Republican Party and four small businesses have asked the state courts to strike down Gov. Phil Murphy's coronavirus orders that shuttered thousands of "nonessential" businesses and currently limits most retail establishments to curbside delivery only.
In a lawsuit filed in Cape May County on Thursday, the party's attorneys said the distinction between "essential" businesses like Home Depot and Dollar General, which were allowed to stay open, and others is "completely arbitrary" and violates the state constitution.
"Apparently you're not able to contract the COVID-19 virus in one of those big-box stores," said Republican state Sen. Mike Testa, who represents Cape May County and will also serve as an attorney on the case. "But the small mom-and-pop shops that are the backbone of our economy — not only here in New Jersey, but the economy in the entire United States of America — is being strangled."
The lawsuit comes just before the Memorial Day weekend, the unofficial start of summer and the beginning of the state's three-month tourism season that is the lifeblood of many Shore communities. The small businesses that are part of the case include a barbershop, a horse training facility and a brewpub.
Asked about the suit at his daily coronavirus briefing Thursday, Murphy, a Democrat, said his administration distinguishes between businesses "based on data, science, facts, health."
"I'm sorry if folks don't like the definitions," he said. "They're quite consistent, by the way, in terms of essential, nonessential that has been designated nationally as well. And we're going to continue to try to open these up."
Earlier this week, the governor laid out a five-step recovery plan that would let more retail locations open "in a matter of weeks." But he didn't commit to any hard timelines and said there remain too many new coronavirus cases in New Jersey for that to be safe right now.
The GOP's lawsuit said "most" businesses could currently open safely in compliance with CDC guidelines, and it took particular aim at corporate chains.
"Some non-essential big-name retailers, such as Walmart, remain open simply because they have a minor grocery or hardware component, which somehow transmutes the entire store into an essential business," the suit said.
It continued: "The case of Walmart begs the question as to whether a fitness club, or other non-essential business, could remain open simply by selling screwdrivers at the front desk."
Attorneys for the party said they didn't know when a judge might rule on the case and whether it will be rendered moot if Murphy's lifts restrictions before then.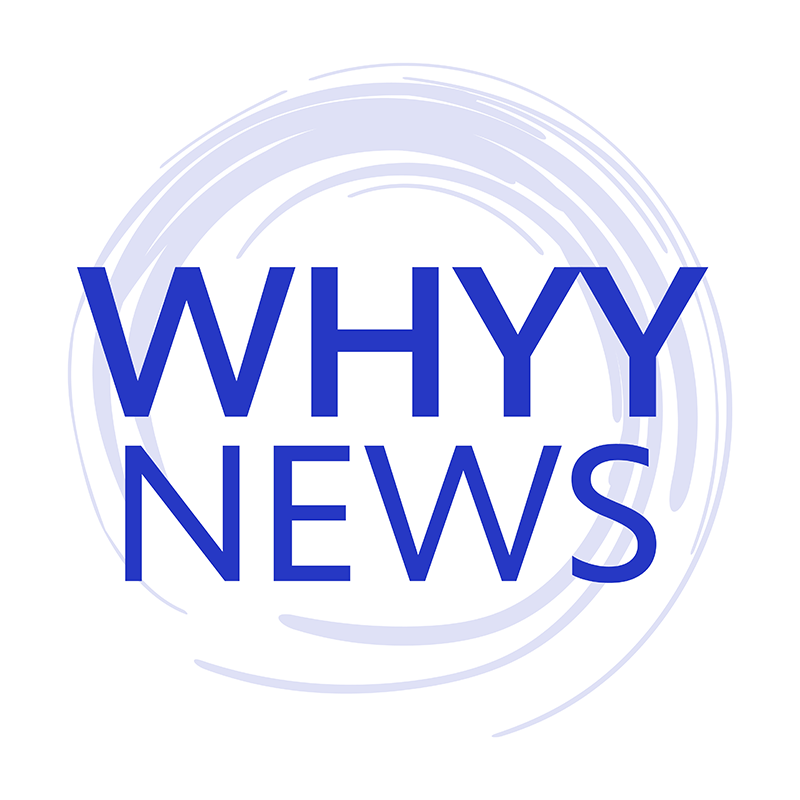 Get daily updates from WHYY News!
Co-prescribing to prevent opioid overdoses
Doctors, dentists and other medical professionals who prescribe opioids to manage pain must also prescribe naloxone, an overdose reversal nasal spray, to certain at-risk patients.
Under an administrative order issued Thursday by the New Jersey Department of Law and Public Safety's Division of Consumer Affairs, the rule applies to patients who take over a certain dose of opioids, or are taking opioids together with other types of medication.
Naloxone is often known by the brand name Narcan.
"The action we are announcing today will enable us to save more lives, and to do so with fewer deployments of law enforcement and EMS first responders, so that we can preserve personal protective equipment that remains in high demand," Attorney General Gurbir Grewal said in a statement.
State officials said they are worried that overdoses will rise in New Jersey due to the stressors associated with COVID-19, such as unemployment, grief and decreased access to social services.
Both suspected drug overdoses and naloxone administration were up this March and April compared to the same period last year. In April, for example, suspected overdoses rose to 241 compared to 209 last year, and naloxone administrations increased to 1,197 from 1,054.
WHYY is your source for fact-based, in-depth journalism and information. As a nonprofit organization, we rely on financial support from readers like you. Please give today.