South Jersey gym that defied shutdown orders closed by state
A Bellmawr police officer issued tickets to the owners of Atilis Gym when it opened for a second day in defiance of the governor's order. (Emma Lee/WHYY)

Bellmawr police arrest an Atilis Gym member who refused to give his name after working out at the facility which had opened in defiance of the governor's order. (Emma Lee/WHYY)

Demonstrators gather in the parking lot of Atilis Gym in Bellmawr, N.J., to show their support for the business, which opened in defiance of the governor's order closing nonessential businesses to slow the spread of coronavirus. (Emma Lee/WHYY)

Bellmawr police approach the door of Atilis Gym to deliver summonses to the owners, who opened in defiance of New Jersey Gov. Phil Murphy's order that they remain closed to slow the spread of coronavirus. (Emma Lee/WHYY)

Demonstrators gather in the parking lot of Atilis Gym in Bellmawr, N.J., to show their support for the business, which opened in defiance of the governor's order closing nonessential businesses to slow the spread of coronavirus. (Emma Lee/WHYY)

Demonstrators gather in the parking lot of Atilis Gym in Bellmawr, N.J., to show their support for the business, which opened in defiance of the governor's order closing nonessential businesses to slow the spread of coronavirus. (Emma Lee/WHYY)

Police watch protesters outside Atilis Gym in Bellmawr, N.J. A crowd of about 30 gathered in the parking lot to support the gym's owners, who had opened despite the governor's order that recreational and entertainment businesses remain closed to slow the spread of coronavirus. (Emma Lee/WHYY)

Atilis Gym in Bellmawr, N.J., opens for business on Tuesday, May 19, in defiance of Gov. Phil Murphy's order closing all but essential businesses to slow the spread of the coronavirus. (Emma Lee/WHYY)

Bellmawr Police Lt. Mike Draham talks with the owners of Atilis Gym, (from right) Ian Smith and Frank Trumbetti, after a gym member was arrested leaving the building in mid-May. (Emma Lee/WHYY)

Atilis Gym owners Frank Trumbetti (left) and Ian Smith talk to the press after being ticketed for opening their business in Bellmawr, N.J., in defiance of the governor's order. (Emma Lee/WHYY)

Demonstrators gather in the parking lot of Atilis Gym in Bellmawr, N.J., to show their support for the business, which opened ion May 19 n defiance of the governor's order closing nonessential businesses to slow the spread of coronavirus. (Emma Lee/WHYY)
Are you on the front lines of the coronavirus? Help us report on the pandemic.
The New Jersey Health Department has shut down the South Jersey gym that opened earlier this week in defiance of Gov. Phil Murphy's coronavirus orders.
Atilis Gym in Bellmawr, Camden County, was "posing a threat to the public health," Health Commissioner Judith Persichilli said in a closure notice, which also cited a CDC study that found "vigorous exercise in closely confined spaces should be avoided during the current outbreak."
Ian Smith, co-owner of the gym, called the closure a "dirty tactic" by the governor and said it was part of a "coordinated attack" on his establishment, according to reporting by NBC10.
"It's a gross abuse of power," Smith told the outlet, adding that although the gym would not open Thursday, he did plan to open it Friday.
Smith also told NBC10 that health department officials had not been inside the gym to take a look at the safety measures put in place to protect patrons, and he vowed to file a lawsuit.
The gym had been operating at 20% capacity. Members were required to undergo a temperature check before entering and wear a mask unless in the middle of a set.
But the health department notice said nonessential businesses could not simply set their own "divergent health measures."
It also said the number of coronavirus cases is still too high to lift Murphy's business restrictions, which shuttered gyms on March 16, and currently restrict nonessential retail establishments to curbside pickup only.
To date, New Jersey has reported 150,399 cases of COVID-19 and 10,747 related deaths.
Murphy, a Democrat, has enjoyed widespread support in polls for his handling of the pandemic so far.
But the owners of the Bellmawr gym have emerged as some of his top antagonists in the press. Their reopening on Monday attracted about 200 supporters and was broadcast live on Fox News.
Asked if he regretted reopening the gym in the first place, Smith told NBC10, "Absolutely not. We're gonna defend our rights."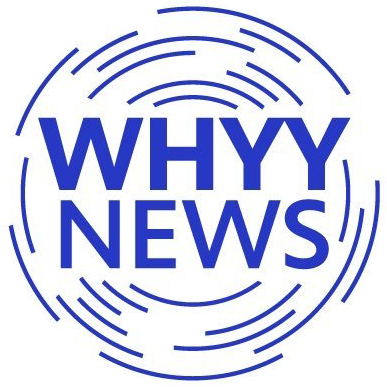 Get daily updates from WHYY News!