Coronavirus update: Murphy outlines multi-step recovery plan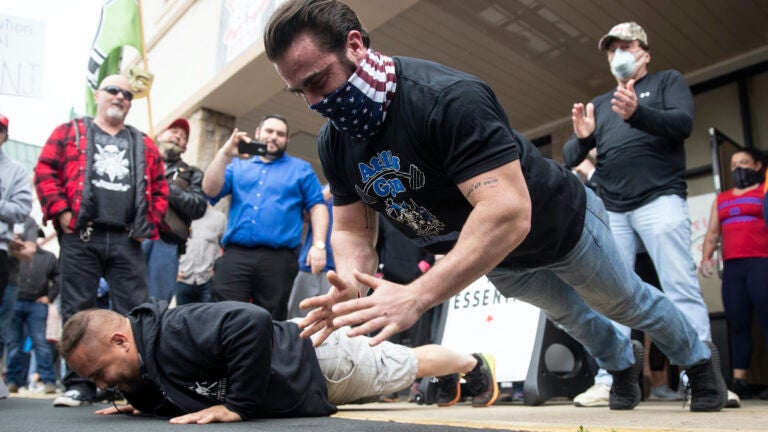 Are you on the front lines of the coronavirus? Help us report on the pandemic.
New Jersey announced another 1,735 confirmed cases of the coronavirus on Monday, bringing the state's total to 148,039 confirmed infections.
The state lost another 83 residents to the pandemic, which means some 10,435 residents have died due to complications from COVID-19.
Murphy outlines multi-step recovery plan
Gov. Phil Murphy announced Monday the multistage plan for New Jersey's reopening as the coronavirus pandemic rages on.
The five-step scale Murphy displayed during his daily briefing started with "maximum restrictions," which includes most people staying at home and only essential businesses remaining open.
The next step is Stage 1, where Murphy said New Jersey is now, which includes loosening restrictions and allowing residents to pick up orders at non-essential retail businesses, visit state and county parks, and go to the beach.
Stage 2 would see the further relaxation of the state's strict social distancing guidelines, by permitting activities like outdoor dining and allowing residents to return to libraries and museums.
Murphy said the state would likely transition to Stage 2 in "a matter of weeks," as long as the rate of new infections continued to drop.
Stage 3 would reopen even more parts of the economy — such as bars and entertainment venues in a limited capacity — and the final stage would see the state return to a "new normal" with lingering measures to prevent the spread of COVID-19.
More outdoor activities to resume
Murphy announced another executive order that will allow certain outdoor businesses to resume operations starting Friday.
Batting cages, shooting and archery ranges, horseback riding facilities, private tennis clubs, and community gardens will be able to reopen with proper social distancing measures.
The governor said he made the decision after seeing a decline in the rate of new cases and after having begun to ramp up the state's testing and contact tracing operations.
"We took all of these steps because the data we have been seeing over the past weeks has signaled that it's becoming safer for us to dip our toes back into the water," he said.
Murphy said the risk of spreading COVID-19 at these outdoor facilities was lower, since air could circulate more easily and customers would have more space for social distancing.
Sweeney on state coronavirus modeling: 'They won't show it to us'
Senate President Steve Sweeney, D-Gloucester, said he has been asking the Murphy administration for a month for more information on its coronavirus modeling but that he has been greeted with silence.
"I've asked on multiple occasions directly to the administration and they will not respond," Sweeney said during an interview Monday.
The governor has long stated that "data determines dates" when it comes to New Jersey's recovery after the beginning surge of the coronavirus pandemic, but Sweeney said he wanted to know what those statistical benchmarks were and why Murphy decided to permit certain businesses to operate and not others that Sweeney said could adhere to social distancing, like car dealerships.
"Maybe I'm wrong to be pushing the economy to open up a little quicker than he's doing it," Sweeney added. "But I don't have any of the modeling."
"We present the modeling every day at 1 p.m.," said Murphy spokeswoman Alex Altman.
Sweeney suggested that the administration has made "mistakes" in its handling of the coronavirus outbreak, and said he supports the intention of state Sen. Joe Vitale, D-Middlesex, to hold hearings into the high rates of infection and death in the state's long-term care facilities and veterans homes.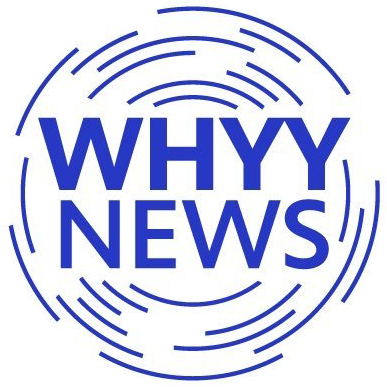 Get daily updates from WHYY News!
Nonessential retail resumes as new cases decline
Monday marked the restart of nonessential retail in New Jersey, as businesses across the state began reopening their doors with new restrictions aimed at reducing the spread of coronavirus among customers and staff.
The move was seen as a significant step in New Jersey's recovery from the pandemic, which Gov. Phil Murphy has said will be guided by data so as not to worsen the second-largest outbreak in the U.S.
Last week Murphy announced that nonessential retail businesses would be allowed to resume operations with curbside pickup only. Customers must place orders by phone or online, and they are not allowed inside stores.
Yet other service-centric businesses that would have trouble meeting strict social distancing guidelines, such as gyms and hair salons, had to remain closed.
One such establishment, Atilis Gym in Bellmawr, decided to defy Murphy's order and reopen its doors Monday morning. Posts on social media captured a crowd of supporters cheering and chanting as staff began admitting members to the facility after a temperature check.
New Jersey State Police Superintendent Col. Pat Callahan said local police issued the gym owner a summons and gave warnings to members exercising inside.
Groups sue N.J. over ballot signature match policy
The League of Women Voters of New Jersey, the NAACP, and other groups have filed a lawsuit against the state over a policy that requires election officials to match the signature on a mail-in ballots with the signature on the voter's ballot application or voter registration form.
The policy, which LVW said invalidates thousands of ballots each election, will be especially salient this year as more voters are expected to vote by mail because of the ongoing pandemic.
"The state needs to safeguard voters' constitutional rights and ensure every vote counts," said Jesse Burns, executive director of the League of Women Voters of New Jersey. "We need a process in place immediately that allows voters to cure their ballots if they make minor errors, or voters will be disenfranchised."
The lawsuit claims that voters could be stripped of their ability to cast a ballot if their handwriting has changed over time or if a disability makes it difficult for them to reproduce their signature. The groups also suggest that New Jersey election officials are not trained handwriting analysts who would be able to accurately spot a fake signature.
Joining the groups in the lawsuit is 78-year-old Middlesex County resident William M. Riggs, who has Parkinson's disease that makes his hands shake. According to the lawsuit, Riggs is worried that his mail-in ballot would be rejected because of his difficulty writing.
Murphy announced last week that all registered Republican and Democratic voters will receive postage-paid vote-by-mail ballots for the July 7 primary election. Unaffiliated voters will be sent postage-paid applications for mail-in ballots. In-person voting will be limited.