Is summer camp a go this year? For parents and operators, it's complicated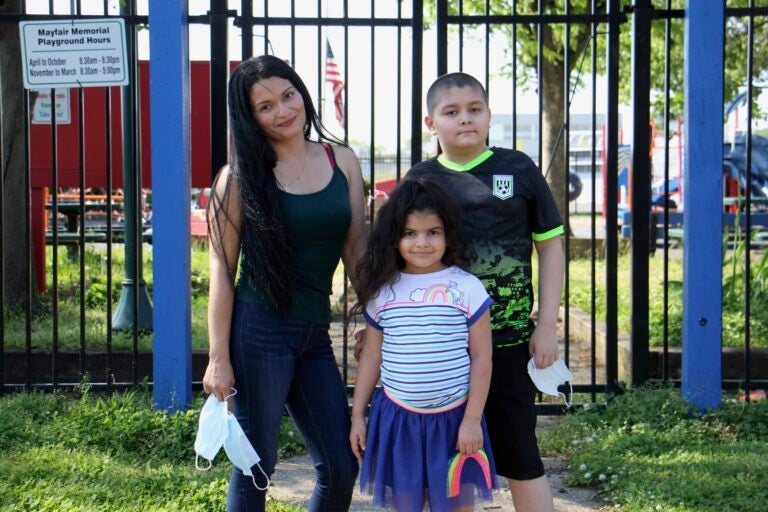 Are you on the front lines of the coronavirus? Help us report on the pandemic.
Philadelphia resident Cindy Mondragon is in a financial bind. Her husband works in construction, and as an office cleaner, she is being offered a lot of work despite the COVID-19 pandemic. With the school year ending, she would normally be thinking about which affordable summer camps she and her husband could send their kids to.
"I don't have a mom who can stay with the grandkids all day … and I don't have cousins either," she said. "If I don't send them to camp, that means I'm going to be losing my income because I have to be home with them."
However painful it will be to their budget, Mondragon said it's looking like she'll be passing up on work and keeping her 5-year-old daughter and 12-year-old son home this summer.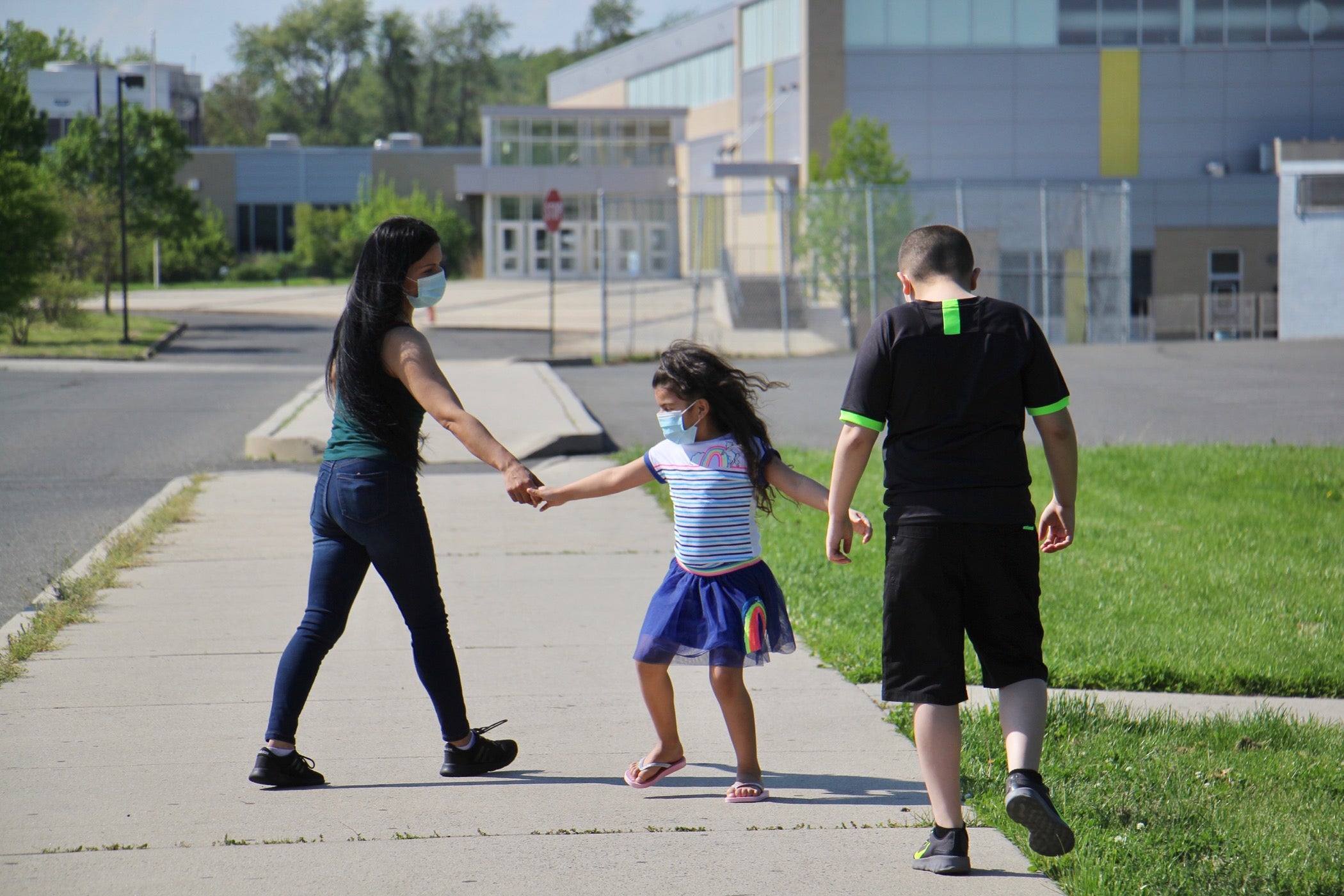 But factors other than income are included in the family's calculations, she said. Viral exposure at camp is one, but she's also considering the cost to the family if she were to get sick with COVID-19 on her cleaning job.
"Do I really want to expose my kids, and then I'm the one in the hospital?" she said. "You know what I mean? Going crazy? And then I got all these medical bills. I don't have private insurance."
These days, Mondragon isn't the only one running a cost-benefit analysis at her kitchen table. As states consider reopening, many parents are left wondering whether their children will have ways to socialize and if camps will be an available form of child care.
Andy Pritikin, owner and director of Liberty Lake Day Camp, said parents have been calling at a steady clip, asking about enrollment and precautions for the summer.
Pritikin's 60-acre Burlington County camp is popular with South Jersey and Philadelphia area parents. He's already planned to hire two more nurses this summer and budgeted for a thorough cleaning regimen.
So far, he said, of the 500 families that had children registered for camp, only a handful have withdrawn. Most families are still hoping Liberty Lake can resume operations with precautions put forth by the American Camp Association and the Centers for Disease Control and Prevention.
"I have parents who are like, 'If you open tomorrow, I would send my kids,' because they're losing their minds, and I don't mean the parents," said Pritikin. "The kids are [losing their minds] of being quarantined in their homes for what will soon be three months."
For now, a lot of parents are still waiting for additional information from the camps, which are waiting for additional information from government officials.
Delaware's camps at state parks, for example, are waiting to hear further instructions from Gov. John Carney and the health department. While the Philadelphia YMCA says camps are on for June, New Jersey's YMCA Alliance could not offer an update on its planning process.
In Lancaster, Kristen Dressler and her first and third graders are patiently standing by for news of what their favorite camp, run through the county park system, plans to do.
"[Last year] they were just outside, and they were in the creek and they'd build shelters," she explained. "It was just this really wholesome get dirty/have fun/catch bugs kind of experience for them, and they were both really looking forward to doing that again this summer."
Dressler believes social distancing is important, but she said her decision to send her children to camp is based on the fact that, despite some rare symptoms affecting some children, COVID-19 has had little impact on the country's youngest.
Plus, Dressler said, her third-grader has had a hard time at home. Though he's doing well in school, she said the virtual classroom doesn't fit her son's style of learning and he's becoming anxious. She hopes socializing with other kids will boost her children's well-being.
Despite demand, some camps have canceled
In early May, Girl Scouts of Eastern Pennsylvania made the decision to cancel its camps through September. Even if Gov. Tom Wolf eased social distancing measures by early summer, organizers concluded there were too many unknowns regarding the virus.
Like other organizations in the region, the Girl Scouts are opting instead for virtual activities to keep children busy, with older children having up to six hours of daily interaction with camp leaders — some of it live, some of it prerecorded, all at a reduced price.
The CDC has recommended that facilities stay closed if they don't have a way to test staff and children for COVID-19. And things will certainly look different for the camps that do open. Camps in the region are expecting 50 to 75% of their usual enrollment numbers — the stay-at-home orders in New Jersey and Pennsylvania were issued during peak recruiting time, which will make for a quieter summer.
Camp directors say they are planning to keep kids in smaller groups. Games like tag will likely be off the table, as will other contact sports.
"But we're up for the challenge, we're ready to try this," said Pritikin. "You know, camp people have been conditioned for this over the years, whether it's rain, which we call liquid sunshine, intense heat, storms, all kinds of situations. We have H1N1 we went through, and West Nile, and measles and all that kind of stuff. We've dealt with this kind of thing before."
'There's too many things we don't know yet'
Philadelphia resident Alma Garcia said the decision was made for her when Camp Freedom in Montgomery County, run by the American Diabetes Association, said it would cancel its weeklong camp this year.
Garcia's 12-year-old son went to the camp on scholarship, which was a big deal for the self-employed mom, who only recently reentered the workforce — she took a year off when her son was diagnosed with Type 1 diabetes.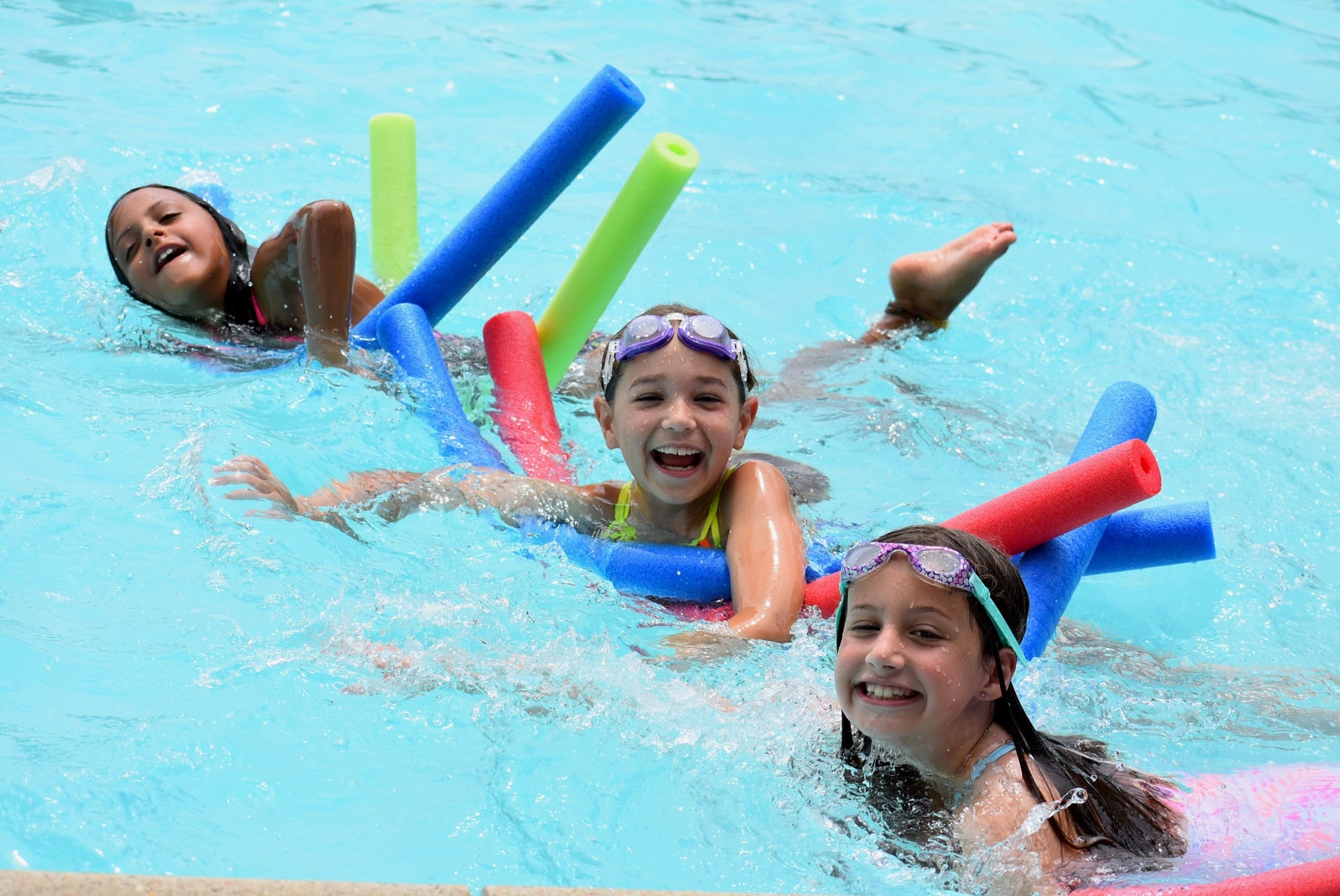 Had the camp decided to open, Garcia said she wouldn't have risked it, even with a scholarship and no matter how much she wants her son to feel "normal" after his diagnosis.
"There's too many things that we don't know yet," said Garcia, who is especially fearful for her immunocompromised son. "My son just become sick about a year ago. We're still getting the hang of it, and I don't want to start juggling and learning again if, God forbid, something happens."
To give her son some of the social interaction he craves, Garcia said, she's driving to Texas for a month, where she has family. They can follow social distancing guidelines and offer her son company.
"I want him to be happy, I want him to be comfortable, and I don't want him to think about his condition," she said of the decision to head south. "I want him to be as normal as possible but also with the care he needs. In my case, it's money and time and effort."

WHYY is one of over 20 news organizations producing Broke in Philly, a collaborative reporting project on solutions to poverty and the city's push towards economic justice. Follow us at @BrokeInPhilly.