Curbside pickup means some sales for N.J.'s nonessential businesses — and more questions
Beauty supply and hobby stores were among businesses shut down in late March. They can have limited dealing with customers now, with mixed results so far.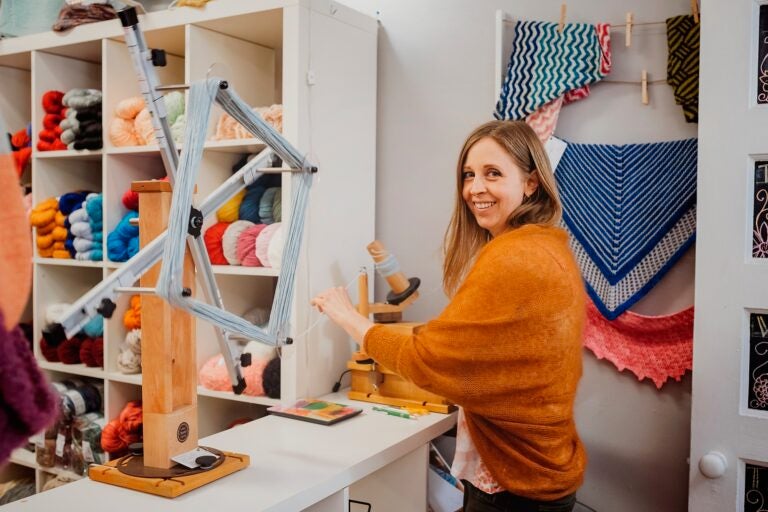 Are you on the front lines of the coronavirus? Help us report on the pandemic.
Small business owners David and Grace Moon made the best of the situation when New Jersey Gov. Phil Murphy ordered nonessential businesses to shut down in late March. The couple closed their shop, Kim's Beauty Supply in Trenton, and tackled a long-awaited floor-retiling project with the help of their son Brian.
The state's order, however, did not deter customers from knocking on the store's front windows while the Moons worked on the facelift.
"It's a neighborhood [store], we kind of know them," said Brian Moon, translating for his parents. "They came, and they were telling us to just let them buy stuff while we were here."
The Moons didn't flout the law, but that meant they went without a single sale for more than a month — they don't have an e-commerce site. So when the governor announced that nonessential stores could offer curbside pickup starting Monday, the Moons and nonessential businesses across the state jumped at the chance.
As small business owners navigate this new way of interacting with customers, they say they're facing varying degrees of success and thinking about what their business models should look like if customers can't step into their brick-and-mortar shops the way they used to — or worse, if the customers aren't spending as much.
The New Jersey Department of the Treasury has said it expects sales tax collections for the month of April, which will be reported in June, to be weaker than the sales tax collected in March "as consumer activity will have faced a full month of restrictions."
For their part, the Moons are trying to make up for lost sales, and they say they've never seen such a steady stream of customers.
"But I don't know if it's going to last," said Brian Moon, who wasn't sure whether the volume of customers was adding up to the usual sales totals.
He said people often spend on higher-markup items — weaves, wigs, jewelry, and eyelashes. In the first days of taking orders by phone, though, Brian Moon noticed people were sticking to the essentials, such as specialty shampoos and conditioners, which typically cost less.
"Not the biggest leap"
Danique Martin's knitting business, Hooked Fine Yarn Boutique, is in Haddonfield. For a hobby business like hers, curbside pickup does little to improve her situation.
Part of the challenge for Martin is the nature of the hobby. Knitting invites touching and up-close inspection of materials before purchase, she said.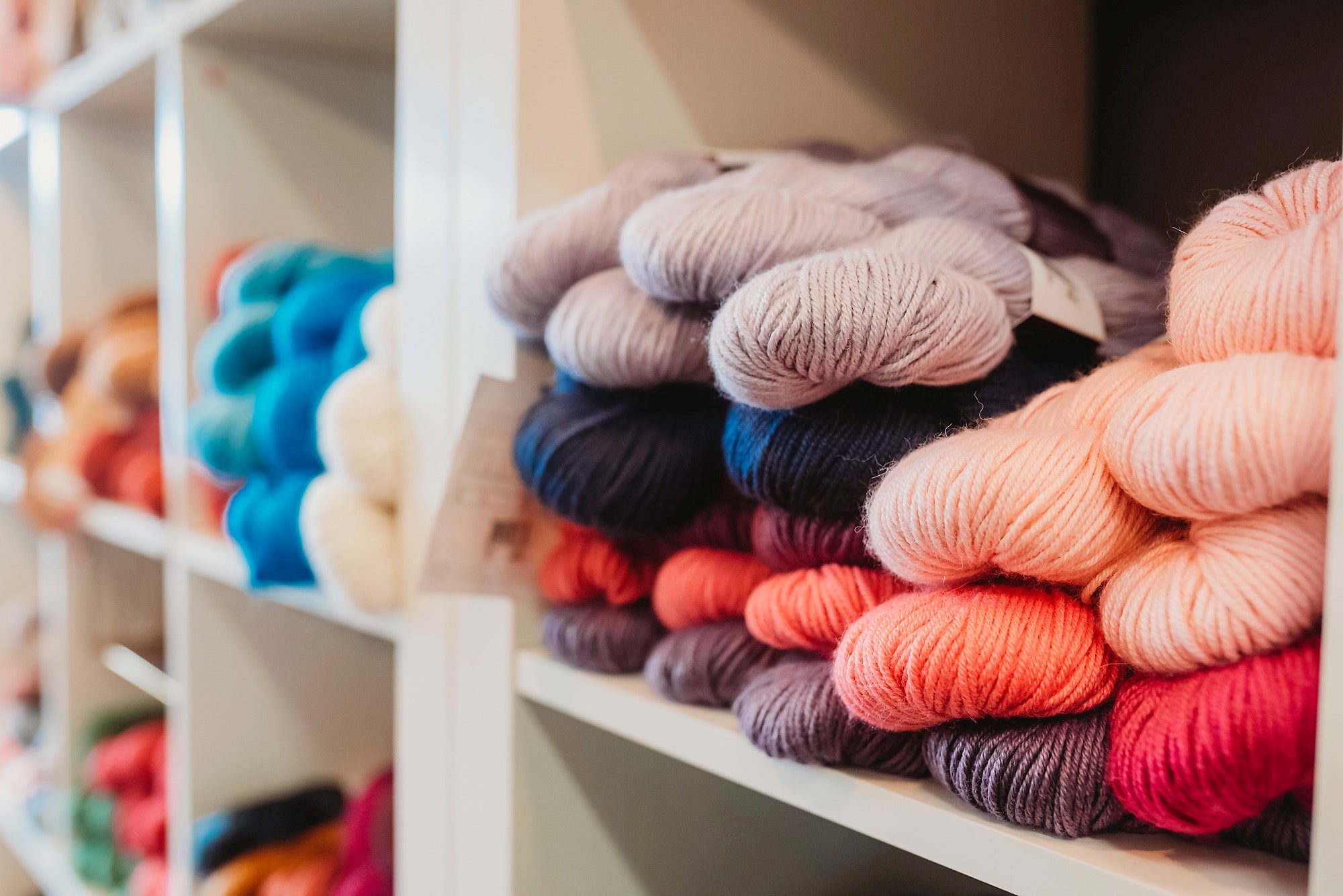 Her main revenue stream comes from classes. Even though she was able to roll out a store website by April, it helped very little. Martin said that she was able to pick up a few out-of-state customers through the site, but that overall revenue has declined as group knitting classes are hard to do virtually.
"I did one class. I did it on Zoom with about seven or eight people, and I had one person drop off the call because it wasn't working for them to learn in that kind of format, so it's tricky," said Martin, who has found one-on-one classes work best.
Allowing for curbside service "is not the biggest leap for us," said Martin, whose neighbors are businesses that get nothing out of that kind of pickup: a consignment store and a hair salon.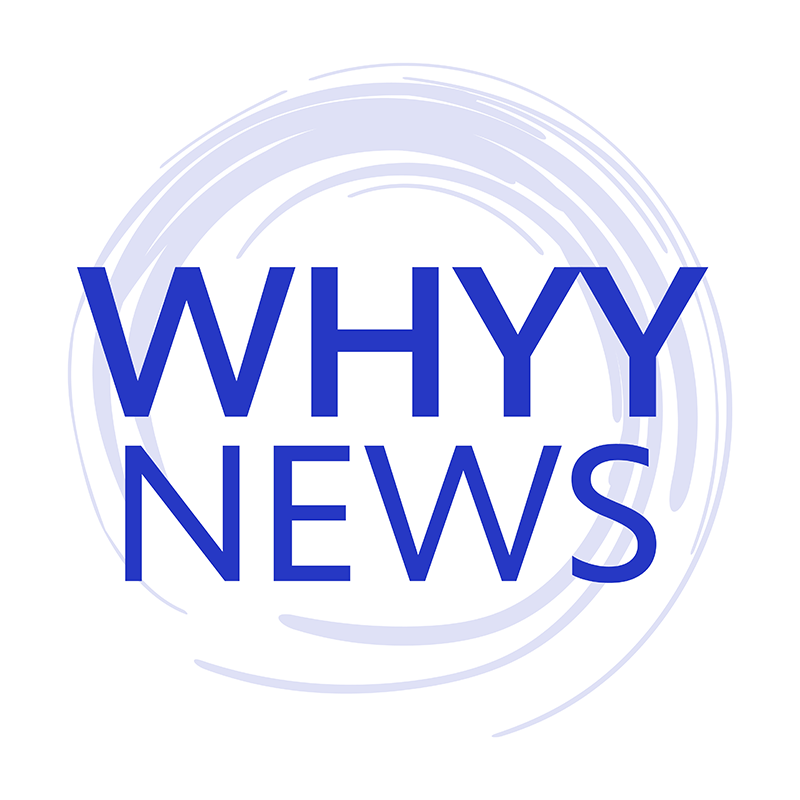 Get daily updates from WHYY News!
Julie Beddingfield, owner of Inkwood Books in Haddonfield, doesn't think curbside pickup will make up for the close to 40% drop in sales she's experienced either, but it will definitely make sales less costly.
Beddingfield revamped her online ordering system when she was forced to close and has seen processing and shipping fees chip away at her revenue. Not to mention, online ordering takes away the one-on-one help Beddingfield offers at her shop.
The experience of helping someone pick out a book they might like is something she missed, said Beddingfield. In that sense, curbside pickup offers a nice reprieve from the monotonous packaging and shipping.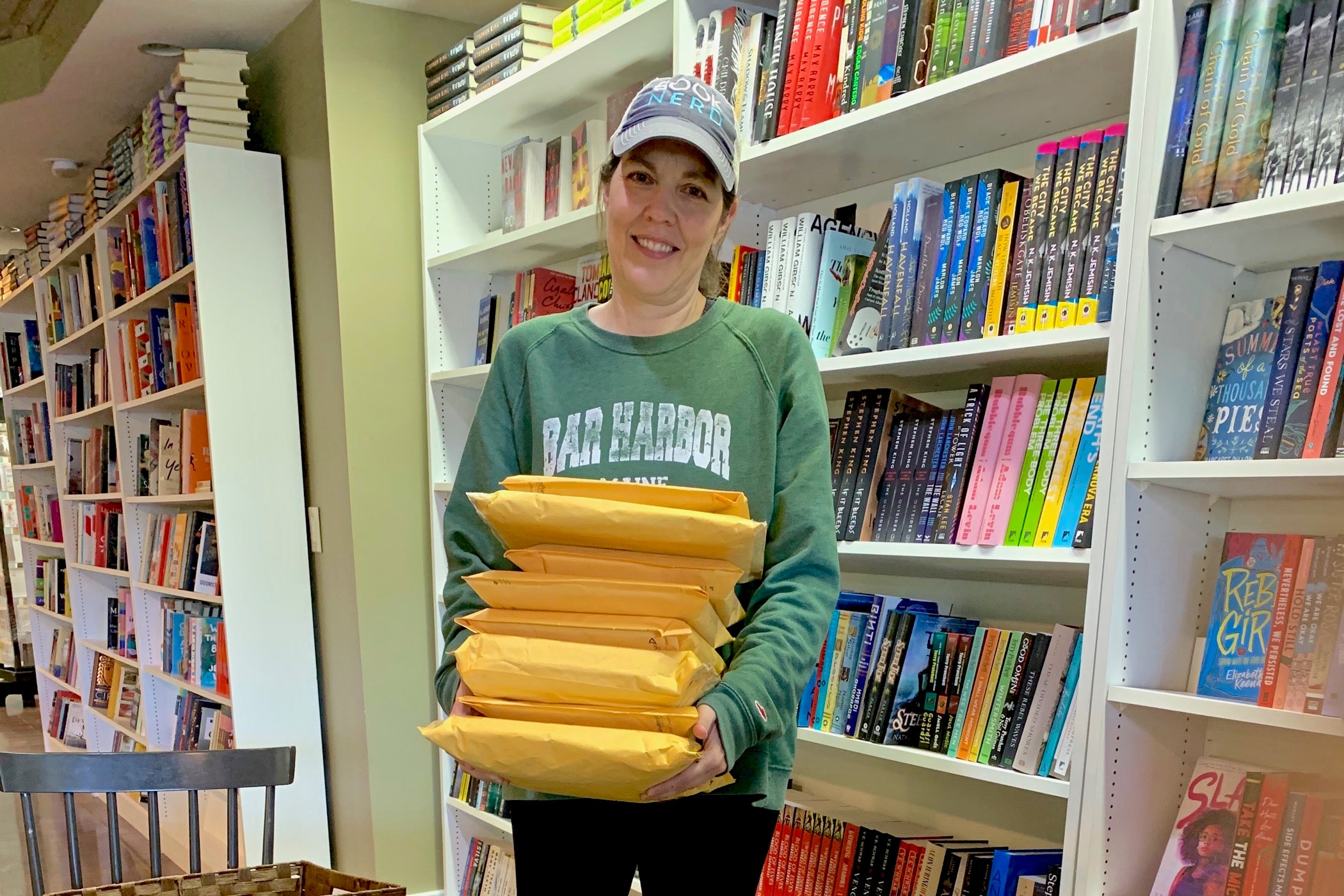 "Those kinds of conversations I haven't had in two months, and that to me is what these small businesses, it's what we do well," she said. "People, they come and pick up the book from the cart outside, they tend to tap on the window, you get a wave and a smile."
Still, waves won't pay for the space, and like other business owners, Beddingfield doesn't know how much longer she can keep operations as they stand. She's already thinking about ordering inventory for the winter holidays, and she has no idea what to plan for.
"I turn around and I look at this huge empty bookstore thinking, 'Well, I don't need all this space for a curb [pickup], I just need a curb.'"
WHYY is your source for fact-based, in-depth journalism and information. As a nonprofit organization, we rely on financial support from readers like you. Please give today.