Lawsuit says Pa. is failing special needs kids during coronavirus school closures
The lawsuit is an early test of whether the state and school districts are doing enough for special needs students in the pandemic.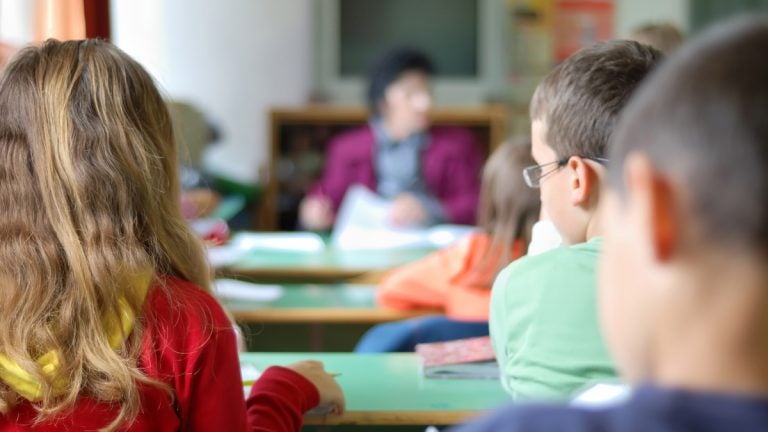 A pair of Bucks County families have sued Pennsylvania Gov. Tom Wolf, Education Secretary Pedro Rivera and the Pa. Department of Education in federal court, alleging that online education for children with autism during the coronavirus school shutdown has been insufficient.
In a class-action suit filed this week, the families — whose full names are not revealed in the complaint — claim that "online learning is wholly inadequate to meet the needs of nonverbal and partially verbal children with autism who rely upon…in-person instruction."
The case raises key legal, financial, and ethical questions. Namely, are kids with special needs getting the education they deserve during the coronavirus pandemic? And if they aren't, will districts have to pay?
The education of special-needs children has loomed large since Pennsylvania schools closed in mid-March, in part because of federal law that protects the rights of students with disabilities. That law requires districts to provide individualized services to students with special needs, a task complicated by the sudden switch to virtual schooling.
Many Pennsylvania districts initially resisted doing any form of online instruction because they were worried it would open them up to special-education lawsuits and concerns about inequities. Federal and state officials ultimately rejected that posture — urging school districts to make a best-faith effort for all students, including those with disabilities.
That left a massive and unprecedented legal grey area, one that will be tested by this suit and, presumably, others like it to come.
This case is filed on behalf of all public school students in Pennsylvania who have autism and are either nonverbal or partially verbal. The lead plaintiffs — named only as James and Brennan in the suit — attend the Central Bucks School District.
The suit says that, despite the best efforts of teachers, students James and Brennan, both 7, have received just over an hour a week of virtual education. And it claims that critical services have evaporated.
Get more Pennsylvania stories that matter
For instance, it says that non-verbal students like James require special instruction that involves a teacher physically guiding their hands while they complete a task.
"Such interventions are literally impossible with online education," the suit reads.
The suit requests "compensatory damages" for students represented by the class action and asks the court to strike down Pennsylvania's ban against in-person school services for nonverbal and partially verbal children with autism.
Attorneys representing the children criticize Gov. Wolf for not mandating districts provide more robust in-person special education services even as some private special education programs continue to operate as "life sustaining" businesses.
WHYY is your source for fact-based, in-depth journalism and information. As a nonprofit organization, we rely on financial support from readers like you. Please give today.