N.J. coronavirus update: Some parents vow to fight school mask mandate
A lawyer representing a group of N.J. parents suing over school masking policies is vowing to fight Gov. Phil Murphy's latest executive order to require them this fall.
Updated at 4:05 p.m.
Ask us about COVID-19: What questions do you have about the coronavirus and vaccines?
A lawyer representing a group of New Jersey parents suing over school masking policies is vowing to fight Gov. Phil Murphy's latest executive order requiring masks for all students, faculty, staff, and visitors at public schools.
The lawsuit was originally filed in July by Free NJ Kids in an attempt to block any potential mask mandate. At the time, Murphy left the decision up to individual school districts.
Bruce Afran, the group's attorney, said he plans to amend the lawsuit next week and to ask a judge to block the governor's order from taking effect.
"These orders really hurt and affect children," said Afran. "It's easy for an adult to wear a mask in a supermarket, but it's also impossible for any child of any age — even high school kids — to spend six to 12 hours a day masked."
Afran claims the governor's mandate violates a child's first amendment rights because "much of our communication is nonverbal."
Jack Ciattarelli, the Republican gubernatorial candidate challenging incumbent Democrat Murphy, has made similar claims on the campaign trail.
There are no peer-reviewed research studies backing claims that masks have been detrimental to children, according to Dr. Stephanie Silvera, epidemiologist and public health professor at Montclair State University.
"While there has clearly been an impact of the pandemic on pediatric — and adults — mental health, I have yet to see research that points to masks as the main, or only, cause," she said.
Afran also calls the mandate and other measures to prevent the spread of COVID-19, such as placing plexiglass barriers between desks, "inhuman."
"It's completely unnatural and it has hurt children in New Jersey," he said.
Murphy announced Friday that he was reinstating a statewide mask mandate in schools "due to the recent and rampant spread of the delta variant, the fact that no child under the age of 12 is yet eligible to be vaccinated, and the reality that too many older students and their parents remain unvaccinated."
The announcement has placed the state in line with recommendations of the Centers for Disease Control and Prevention and the American Academy of Pediatrics.
The state issued health and safety guidance for schools in June ahead of the new academic year, and the governor is standing firm on his decision to not allow for a remote learning option.
The governor defended the mandate at his weekly pandemic briefing on Monday. He said it's meant to protect the health of students, faculty, and staff to ensure full-time, in-person learning.
As he took aim at critics, Murphy announced that there were 13 children hospitalized for COVID in New Jersey. Two of them are in intensive care.
"There are those on one side in this who will preface these numbers with the word 'only,'" he said, reminding the room that seven children have died from the virus. "This is what 'only' means to them; they are saying they are fine with kids — many, by the way, still too young to be vaccinated — contacting COVID."
"They are saying they will just accept an untold number of asymptomatic children spreading the delta variant among their educators and friends in their schools or taking COVID home to spread among their families and communities," he continued. "They're saying they'll accept outbreaks that shutdown schools, just like what's happened in other states without masking requirements where entire districts are shut down with hundred, if not thousands, of kids and educators exposed.
"When they say 'only,' they are saying they are perfectly willing to accept children landing in the ICU or dying from COVID. They won't say it out loud, but it's exactly what they are saying. And I cannot be kind about that."
Afran said Murphy was wrong for suggesting people who oppose the mask mandate want to see children hospitalized or in intensive care.
"This is a disgraceful comment from the governor of the state," Afran said. "For the governor to dismiss these serious concerns that literally hundreds hundreds of thousands of parents in this state have by claiming these people don't care if children get sick, means the governor is not doing his job to understand the constitutional effect of his actions."
Afran said while the orders are well-intentioned, they "go far beyond what is reasonable in terms of respecting constitutional rights." He argues the delta variant has not been shown to be a major health crisis, even though New Jersey is seeing a higher rate of new infections, including inside long-term care facilities. Across the country, most of the people now hospitalized with COVID-19 are unvaccinated.
"For the vaccinated people, it has resulted in no serious illness and there is actually a very low death rate from the delta variant compared to what we had months ago with COVID-19," Afran said, pointing to state data where mortalities from COVID have been low.
According to a data analysis by The New York Times as of Monday, the state has averaged seven deaths over the last seven days. The daily case count over the same period has averaged 1,277.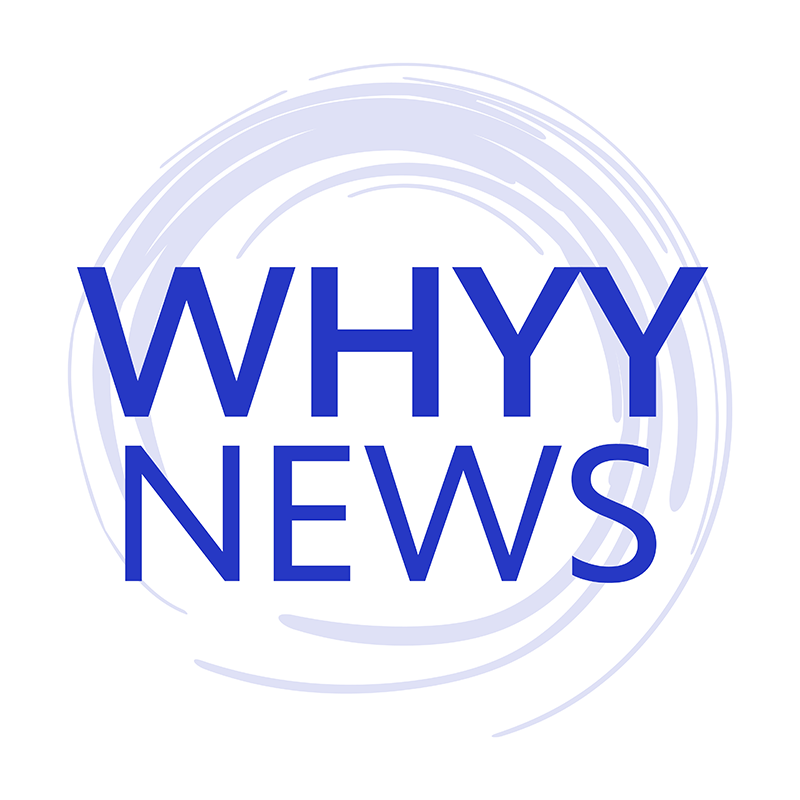 Get daily updates from WHYY News!
WHYY is your source for fact-based, in-depth journalism and information. As a nonprofit organization, we rely on financial support from readers like you. Please give today.