Burlington County hosting pop-up COVID vaccine clinics for students
Ask us about COVID-19: What questions do you have about the coronavirus and vaccines?
Updated: 4:15 p.m.
—
Burlington County is partnering with school districts to host several pop-up clinics over the next two weeks to help boost the number of older children who are vaccinated when class begins this fall.
The clinics aim to serve children ages 12 to 17 and will offer the two-dose Pfizer vaccine, which is the only one that has been approved for use in 12- to 15-year-olds.
"The path to an uninterrupted school year is vaccination," said Dr. Herb Conaway, director of the Burlington County Health Department. He adds that the Centers for Disease Control and Prevention in recent guidance said fully vaccinated children will not need to be separated from school or school-based programs if an outbreak occurs.
"We want our children to be safe in school," he said. "We want their school year uninterrupted, if possible."
The first clinic will take place at 4 p.m. Thursday, at Ridgway Middle School at 300 Delanco Road in Edgewater Park. Subsequent clinics will take place on Friday at Eastampton Community School and throughout next week at Florence Riverfront School, Maple Shade High School, Marlton Middle School, Moorestown Friends School, and Liberty Lake Day Camp in Bordentown.
The pop-up clinics come as the state is pushing for more young people to get vaccinated against COVID-19. According to state data, 44% of those ages 12-17 have at least one dose of the Pfizer vaccine.
"We need that coverage to be higher," state Health Commissioner Judy Persichilli said Monday. "I encourage any parent of an unvaccinated 12- to 17-year-old to make an appointment for their child today so that they can be fully vaccinated when the school year begins."
New Jersey remains committed to opening the school year on-time for in-person learning. Gov. Phil Murphy has not only made that his expectation since March, but he has also been "unequivocal" that there would be no remote learning option. On that front, as of Monday, he is not reconsidering his decision.
Murphy has also said the state will not require teachers, staff, and students to wear masks in schools, leaving it up to districts to decide whether to impose mandates. On Tuesday, the CDC said it recommends all people in K-12 schools wear masks, even if they are vaccinated.
"Gov. Murphy and the New Jersey Department of Health will review the new CDC guidance on masking requirements in response to the spread of the Delta variant," Deputy Press Secretary Alexandra Altman said in a statement. "Gov. Murphy continues to encourage all individuals ages 12 and up to receive the free and effective COVID-19 vaccination to reduce the spread of the virus."
Conaway said the more qualified children that are vaccinated, the safer schools will be. He adds that the lower the vaccination rate, outbreaks in schools become more likely.
"That's why we seek to get eligible school age children vaccinated, that's why we're partnering with school districts right across the county; that's why school districts are making arrangements on their own with big box pharmacies or health care systems to get their children vaccinated before school," Conaway said.
In addition to the seven clinics sponsored by the county, Deborah Heart and Lung Center is sponsoring walk-up clinics for the next three Wednesdays at its medical office building at 6 Earlin Ave. in Browns Mills. The county also continues to operate their fixed site locations for walk-in vaccinations.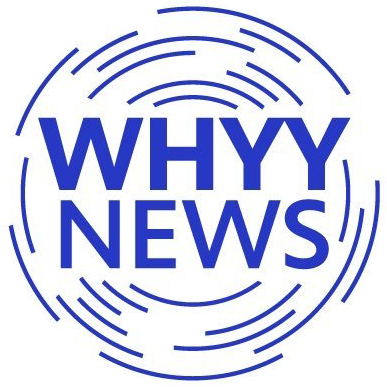 Get daily updates from WHYY News!