Does the coronavirus delta variant mean I'll need a vaccine booster?
Is one J&J COVID-19 vaccine shot enough? Is a mixed vaccine regimen better? Here's what WHYY's Health Desk Help Desk found out.
Listen
2:56
Ask us about COVID-19: What questions do you have about the coronavirus and vaccines?
This is one of a series of articles in which reporters from WHYY's Health Desk Help Desk answer questions about vaccines and COVID-19 submitted by you, our audience.
With the delta variant of the coronavirus emerging as a prime cause of new COVID-19 cases in the United States, some people are concerned about vaccine effectiveness against it.
Though there have been some studies of the effectiveness of the two-dose Pfizer and Moderna mRNA vaccines against variants, less information is available on the Johnson & Johnson vaccine, which is a single-dose adenovirus vector vaccine.
Some health experts suggest that people who received the Johnson & Johnson vaccine get an additional dose of an mRNA vaccine. A few of them have gotten the second shot themselves.
Not so fast, say other physicians and the Centers for Disease Control and Prevention. Here's what we know so far.
What's the difference between the Johnson & Johnson vaccine and the Pfizer and Moderna vaccines?
The Johnson & Johnson shot is a viral vector vaccine authorized for a single dose. It uses a modified version of a different virus to deliver instructions to cells. Your body then produces a harmless piece of the virus that causes COVID-19, known as the spike protein, your immune system is triggered to produce antibodies, and the body learns how to protect itself from the coronavirus.
The Pfizer and Moderna vaccines are mRNA vaccines authorized for two doses. They instruct your body to make a protein that looks like the COVID-19 spike protein without infecting you with the actual virus. The immune system recognizes that the protein doesn't belong and begins building an immune response and making antibodies. The body learns how to protect against future infection.
How does effectiveness compare?
Both types of vaccine are very effective at preventing severe disease, hospitalizations, and deaths from the virus. Health experts say that is the most important factor.
The Johnson & Johnson vaccine is somewhat less effective than the mRNA vaccines at preventing mild and moderate disease — about 66% compared to about 95%.
"I think in some ways, because of that difference, the [J&J] vaccine has been viewed as an inferior vaccine, when in fact it's actually highly effective. And to the extent that a primary objective from a public health perspective is to prevent severe illness, death, hospitalizations, and ICU admissions, it's an extremely effective vaccine," said Dr. Esther Chernak, an associate professor at Drexel University's Dornsife School of Public Health and College of Medicine, and director of the Center for Public Health Readiness and Communication.
However, health experts have been concerned about several variants of the virus that can be more contagious and cause more serious illness. The delta variant — now present in all 50 states — accounts for 26% of new cases in this country.
Studies vary, but many suggest that the Pfizer and Moderna vaccines protect people from the delta variant, with slight decreases in effectiveness from the original strain. In May, British researchers reported that the Pfizer vaccine was 88% effective against symptomatic disease from the delta variant. But last week, Israel's Ministry of Health announced that its effectiveness was 64% against all coronavirus infections. Another study published last month also found that mRNA vaccines have long-lasting protection.
Pfizer said Thursday that its booster study suggests antibody levels increase after a third dose compared to the second dose months earlier. The company said it will ask the Food and Drug Administration for emergency authorization of a third dose in August.
There is not a lot of information yet, at least outside laboratory settings, about the effectiveness of the Johnson & Johnson vaccine compared to the mRNA vaccines.
A study of the AstraZeneca vaccine, which uses the same technology as the Johnson & Johnson vaccine, was 60% effective against the delta variant. That's one of the reasons why — in addition to reports of rare blood clots — Canada's vaccine advisory committee supports following a single dose of the AstraZeneca vaccine with a single dose of an mRNA vaccine.
But lab studies suggest that people who have received the J&J vaccine are able to neutralize the delta variant, which Chernak said is reassuring. Johnson & Johnson announced earlier this month that its vaccine produced a "strong" antibody response to the current circulating variants, according to two small, not-yet-peer-reviewed studies. The company said those studies also suggest the vaccine offers immunity for at least eight months.
"That doesn't mean that it won't last beyond that, it just means that the information still needs to be evaluated on a consistent basis," said Dr. Delana Wardlaw, a family medicine physician at Temple University and a health care advocate.
I had the J&J vaccine. Should I get another dose?
Many health experts, including Chernak, say it's too early to know. But she said Johnson & Johnson's recent announcement is a positive sign.
"I think the calls for needing to boost the Johnson & Johnson vaccine … are probably premature. We just don't know that that's necessary. And at least from a laboratory study perspective, there's a lot of indications that it really may not be necessary," Chernak said.
Wardlaw agreed.
"That information did come out too soon, because we did not have enough information to say if the vaccine was or wasn't effective against the variants. And again, we have since received some information that the J&J vaccine is effective against the delta variant, and to date, we do not have any information to say that we have to booster the Johnson & Johnson vaccine," Wardlaw said.
"There was more data available on the messenger RNA vaccines because those vaccines have been used more than the Johnson & Johnson vaccine. So, of course, that allows for more data to be readily available," she said.
"If we're starting to see increased spikes in cases, if we're starting to see decreased response to immunity levels, those are things that will let us know that we will potentially need a booster," Wardlaw added. "But the fact that antibody levels are being sustained well enough to keep these variants at bay… I think the message needs to be relayed that the J&J vaccine will protect against the variants."
What needs to be studied before another dose is recommended?
One of the challenges, Chernak said, is that in the United States more people have received the mRNA vaccines than the Johnson & Johnson vaccine. More than 145 million people in the U.S. have been fully vaccinated with an mRNA vaccine, compared with more than 12 million for the J&J shot.
"It would be nice to have clinical studies that show the percentage or proportion of people who have breakthrough infections, perhaps relative to other vaccines or just in general. But we don't have a lot of information about that. And it's not going to be easy to get that information just given the fact that not that many people have received it from a broader perspective," Chernak said.
"And unfortunately, what happens when we have surges in particular jurisdictions, particularly fueled by, say, the delta variant, those become opportunities to really look at the effectiveness of different vaccines among folks who have received it in those regions. So we'll have to see what happens," she said. "But I think at the moment, the evidence that all the virus vector vaccines, including the AstraZeneca vaccine, which is not approved in this country, are actually highly effective so far, but specifically with respect to these newer variants, and I think time will tell.
"And of course, one of the other biggest issues is what variants await us that we're not aware of at the moment, that don't exist at the moment, but have the potential to emerge and evade our immune system. Those I think are the biggest concerns."
If additional doses are recommended, what would be the time between shots?
More research on how long immunity lasts needs to be completed before health experts answer this question, experts say. And the recommendations could vary for the array of possible combinations of vaccine regimens.
"And I think there are studies happening internationally looking at all those variations of different types of different sequences in different schedules with different vaccines. And I think we really don't know at this point the duration of immunity. And there's a couple of things that will drive the decision around the recommendation for a booster. And one of those is, 'What is the duration of immunity?' 'WIll immunity wane?' 'Will people after some period of time have high enough antibody levels in their bloodstream to defend against the virus?'" Chernak said.
"And frankly, more and more data is coming out as we follow the original recipients of the vaccines that were studied in clinical trials, that, in fact, it looks like immunity lasts for some time. And that's true with the viral vector vaccines as well as the mRNA vaccine," she said.
Additional doses also will depend on whether the virus mutates so sufficiently that antibodies produced by the original vaccines are no longer protective, Chernak said.
Booster shots may just be recommended for certain populations.
Not everyone responds to the COVID-19 vaccines in the same way. People who are immunocompromised and those older than 80 may not be protected by any of the vaccines to the same degree as other people, studies show. Some studies suggest a third dose might stimulate the immune system among people who are immunocompromised.
"I suspect the first populations that we'll see with booster recommendations will probably be — not who received vaccine X or vaccine Y — but individuals, regardless of the vaccine they've received, who are over the age of 70 or 80, or who had immunosuppression, like organ transplants or autoimmune disease, taking medications, etc.," Chernak said.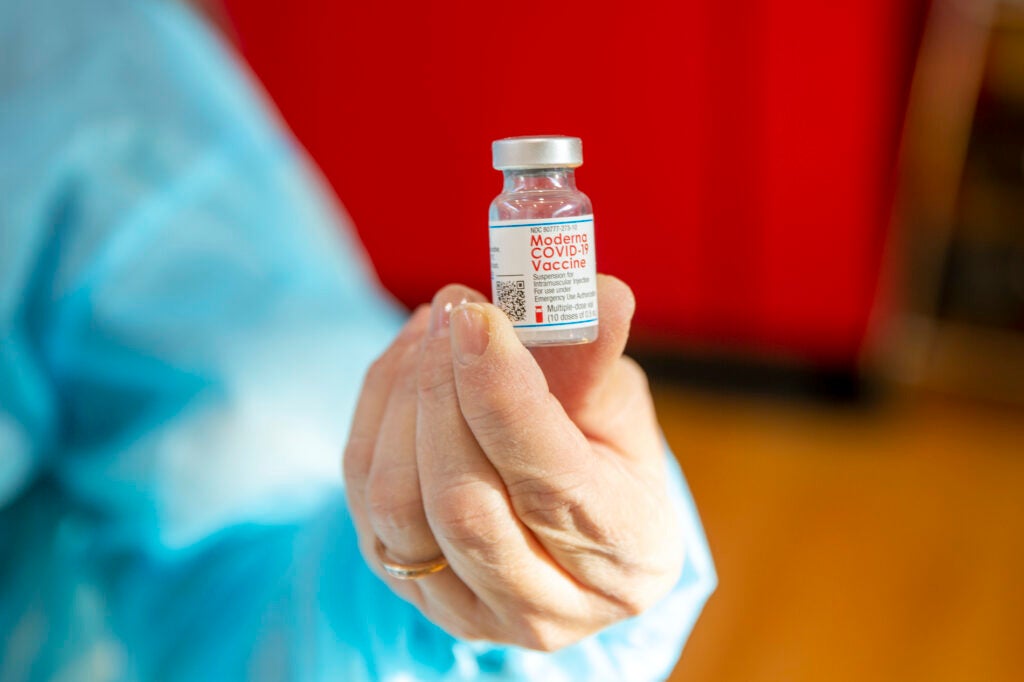 What about getting another dose of a different vaccine?
An ongoing study is researching two doses of the Johnson & Johnson vaccine.
But there's so much more that needs to be studied, including the effectiveness and safety of mixed vaccine regimens. The National Institutes of Health recently announced the start of a clinical trial to study the safety and effectiveness of a mixed vaccine regimen.
Preliminary data, mostly in other countries, suggests that alternating doses is safe and effective, and that, in fact, having exposure to different types of vaccines stimulates the immune system. A study out of England showed that getting one dose of the AstraZeneca vaccine followed by one dose of the Pfizer is safe and produces additional antibodies and immune cells. But what those results mean is to be determined.
Should we expect similar side effects with additional doses?
It's plausible that the side effects might be the same, both experts said, but it's not known what specific side effects would be.
"We have to wait till the research is done. But with most vaccines, the side effects are similar. The side effects of the COVID vaccine are similar to many other vaccines — soreness at the site, headaches, lightheadedness, fevers, chills, body aches, and people need to be aware that side effects are something that we expect to happen," Wardlaw said. "So people need to be prepared, and expect that those side effects will happen, and take Tylenol or Motrin if it's appropriate for them to do so."
"And then realizing that an adverse event is something that we didn't expect to happen, like with the blood clot after the Johnson & Johnson and the myocarditis that developed with the messenger RNA vaccines," she said. (Reports of both those adverse effects have been extremely rare.)
"But again, the effects of COVID on the heart, the effect of COVID on the lungs, the effects of COVID in terms of people developing strokes and having long-term consequences with memory … People just have to be mindful that, yes, vaccines have side effects, we have some adverse side effects in a small number of cases, but again the side effects of the vaccine far outweigh the complications of coronavirus."
What do Johnson & Johnson recipients need to know?
Chernak advises patience. Information changes rapidly — just two days after the news that people might need a second dose, data came out showing sufficient duration of immunity.
"The jury's still out," she said. "But there is new data becoming available every week. And frankly, the most recent data are actually quite encouraging — that, in fact, the vaccine provides long-term protection and good, solid protection against the newest variants. So I would be encouraged by that information."
"And I think it's OK to be patient and let some of these studies that are happening, including the two-dose Johnson & Johnson vaccine and some of these [mixed] sequencing studies, let them play out."
Wardlaw said it's important to continue to encourage vaccination, because otherwise the virus will continue to mutate, which puts more people at risk.
"The studies have shown that people who are unvaccinated are at higher risk for contracting coronavirus now and getting complications," Wardlaw said. "States who are having issues with low vaccination rates … will definitely make it more likely for the delta variant to flourish more. We need to make sure that there is a steadfast approach to make sure that people get vaccinated and make sure that people recognize that those who are not vaccinated are at high risk for being infected by the delta variant."
At the end of the day, no vaccine is perfect, Chernak said, so prevention measures are still important.
"Every one of us, regardless of the vaccines that we might have received, has to be aware of that potential exposure. When you're in an indoor situation with people you don't know, whose vaccination status you don't know, and there are no barriers like masks in place, you're potentially at risk," Chernak said. "So it's appropriate to be cautious regardless of the vaccine you received. You're protected against severe illness, which is fantastic and probably the most critical thing, but there's still a lot of disease and it's appropriate to be aware of that."
But so far, all the vaccines are very effective, she added.
"They're all winners," she said. "And it's really a gift."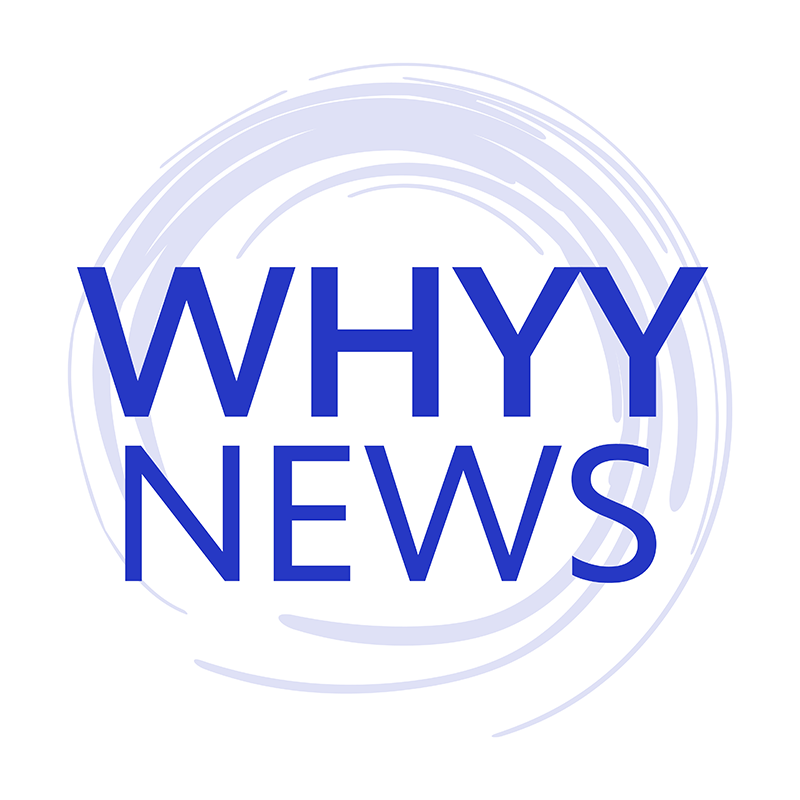 Get daily updates from WHYY News!
WHYY is your source for fact-based, in-depth journalism and information. As a nonprofit organization, we rely on financial support from readers like you. Please give today.