Is the pandemic really winding down? And if not, how will we know when it is?
Are vaccination rates in themselves a sign that the worst is over? WHYY's Health Desk Help Desk asked about the numbers.
Ask us about COVID-19: What questions do you have about the coronavirus and vaccines?
This is one of a series of articles in which reporters from WHYY's Health Desk Help Desk answer questions about vaccines and COVID-19 submitted by you, our audience.
COVID-19 restrictions have lifted across the United States, yet the World Health Organization continues to recommend mask-wearing indoors. New variants of the coronavirus are spreading.
President Joe Biden wanted 70% of the U.S. population to be at least partially vaccinated by the Fourth of July. But are vaccination numbers in themselves a sign that the worst is over?
Is the pandemic really winding down? And if not, how will we know when it is?
Are vaccination rates in this region promising or concerning?
That depends on the ZIP code. Some parts of the greater Philadelphia region have relatively high vaccination rates, while others are very low.
Vaccination rates here and across the United States also vary by age group. The highest rates of vaccination are among senior citizens.
"And that's a tremendous achievement, because those are the people who are at highest risk of progressing to hospitalization, serious disease, and death," said Dr. Stanley Weiss, professor of medicine at the Rutgers New Jersey Medical School and professor of biostatistics and epidemiology at the Rutgers School of Public Health.
Vaccination rates for teenagers — who were only recently approved to get the shot — and for people in their 20s and 30s are much lower. Weiss predicted young people have a false sense of security. But newer strains of the virus, such as the Delta variant, have affected younger people at higher rates than the original strain of the coronavirus that causes COVID-19.
"With the summer now here, nice weather, people want to socialize, people getting together, is a situation where you will encounter someone else who potentially could spread it to you," Weiss said.
"And with the relaxation of guidelines, and people not wearing a mask, you don't know if they're not wearing a mask because they're fully protected, or they are one of the anti-vaxxers and they're just ignoring everything, not wearing a mask just as they haven't wanted to be vaccinated," he said. "So whether someone is wearing masks or not doesn't help you in knowing whether you're entering a situation where you might be exposed."
When the vaccines were first distributed, low vaccination rates correlated with a lack of access. But now, low vaccination rates relate to certain belief systems, experts say.
"I'm sure you're aware of people thinking things are embedded in the vaccine, magnetism, this stuff … you can't talk people out of a delusion. You can't speak louder. To them, it's real. And that's a tough, tough group," said Dr. Stephen Gluckman, medical director of Penn Global Medicine and a professor of infectious diseases at the Perelman School of Medicine at the University of Pennsylvania.
He suggested that people who are still on the fence might be best reached through door-to-door education about the efficacy and safety of the vaccines.
"I mean, literally going to the neighborhoods, particularly neighborhoods where the vaccination rates are relatively low, and knocking on doors," Gluckman said.
Are enough people vaccinated to stop the spread of the virus?
The simple answer is no, experts say. In fact, the number of people who aren't vaccinated opens the door for the virus to continue mutating, Gluckman said.
The only way to prevent the virus from mutating is to stop the virus from spreading. As long as the virus can multiply, it will make mutations, and some of those mutations can be problematic. If a virus mutates to the point that a vaccine becomes less effective or not effective, it's back to square one, Gluckman said.
President Biden's goal was to get 70% of the U.S. at least partially vaccinated by now. Some regions have reached that goal, while others have not.
Delaware reached Biden's goal on Thursday, but vaccine statistics vary by area. For example, though parts of New Castle County have at least 60% partial vaccination, parts of Sussex County have fewer than 30% vaccination.
Philadelphia and Pennsylvania overall also have reached Biden's goal. But as of June 25, counties like Bedford, Bradford, Clarion, and Clinton each had administered one dose to fewer than 50% of the population. In Fulton County, only 26% of people had at least one dose by June 25.
New Jersey overall also has reached Biden's goal, but as of July 1, Cumberland County only had 46% of its population partially vaccinated.
Weiss said Biden's goal has no scientific validity. He guesses that the number was influenced by projections early in the pandemic that 70% of people needed to be vaccinated to reach herd immunity.
The prediction, Weiss said, was based on what's known as the basic reproduction number, or R0. That's an epidemiologic metric used as an indication of the contagiousness or transmissibility of infectious agents. It's measured by biological, sociobehavioral, and environmental factors.
The concept of herd immunity is that as more people have protective immunity, you will encounter fewer people who can be infected, so the infection doesn't continue to spread as rapidly because it's not finding susceptible hosts.
The problem, Weiss said, is that variants of the virus are quickly spreading.
"Though it's the same overall virus, the nature of it has changed as these variants have had a chance to arise with the very, very rapid spread that we've seen around the world," he said.
Another concern, Weiss said, is that people who are immunocompromised and people over the age of 80 might not be as protected by the vaccine to the same degree as other people.
"There's already data showing that people who are over 80 really don't in general get protective immunity after two doses. So they probably need a third dose," he said. "And in addition, until they have that third dose, they should not assume they're sufficiently protected, that they should keep up all the precautions we've been recommending for many months now in this pandemic."
A person also needs the full two-dose regimen to be protected against variants. Therefore, Weiss argued, 70% partial vaccination is not something to be celebrated. The goal, he said, should be to get people fully vaccinated. Studies show that on average the second dose boosts antibodies about 15 times compared to the first dose.
Gluckman noted, however, that the current vaccines are effective.
"There's been essentially no serious illnesses or deaths in anybody who has been vaccinated. They can catch one of these relatively resistant mutants, but the vaccine clearly helps them," he said. "Now, that may not stay that way — as long as the virus is able to multiply, in the cohort of people that have not been vaccinated at all, the virus will continue to mutate. And there may be mutations for which the vaccines really don't work. Now, they do."
How do we end the pandemic?
Part of that has to do with preventing the virus from mutating, Gluckman said. The best way to do that is by vaccination.
Most RNA viruses don't make perfect copies when they multiply. Instead, they make mutations. Many of these mutations do not benefit the virus, and the virus dies. But occasionally, a mutation can be beneficial for virus survival, either making it more contagious or more aggressive.
"You stop mutations by stopping the virus from multiplying, and today that really means vaccinating. I mean, you could shut down the world, but that's a little impractical," Gluckman said.
The fact that vaccination rates and COVID-19 case numbers vary from state to state, and that interstate travel is common, complicates the matter.
"Particularly when you're getting a different message from one governor to the next," Weiss said. "People sometimes believe what they want to believe. So if they hear someone say something that's consistent with what they hope to believe, that's what they do. And that really puts us back."
"What we know with these types of viruses is it's very hard to control them locally and they get out and spread. The best you can do is delay what happens in time. The vaccine, getting that out rapidly, really helps stop or suppress this virus from getting into communities. So we're much better off than we had been," he said.
"I am concerned that the general tone of conversation is that, 'We've got this beat. You don't have to worry. We can relax all of our precautions.' And I don't think that's quite [where we are] right now," Weiss added.
The Centers for Disease Control and Prevention recently concluded that the Delta strain is increasing, and that within the next few months it will likely be the dominant strain of the virus. Weiss said researchers need to continue studying variants, and examine people with mild infections or who are asymptomatic to better understand the dynamics of spread, and to what degree the current vaccines offer protection.
When will we know the pandemic is over? Is there a standard?
That depends on how you define the pandemic. But Gluckman said this virus is here to stay. In fact, he said the only virus that's ever been eradicated is smallpox.
Once COVID-19 is under control, there will continue to be occasional cases.
"Vaccines won't fix that, because we'll never vaccinate the entire world," Gluckman said.
At this point, health experts aren't talking about eradication, Weiss said, because of the many complexities. So they are more focused on suppressing the virus by keeping the number of new infections as low as possible. The lower the R0 value, the closer to tamping down the spread of the virus, Weiss said.
Can anything be learned from Ebola and SARS?
Ebola and SARS were easier to control because they were not nearly as contagious. To get Ebola, a person must have direct contact with someone. Ebola is highly infectious and much more fatal. Most of the people who get exposed to Ebola become ill so rapidly they don't get a chance to spread it to others. And unlike COVID-19, there wasn't a large percentage of asymptomatic carriers that spread Ebola. That's how smallpox got controlled too, Gluckman said.
Similarly, people with asymptomatic SARS, for the most part, were not highly contagious.
COVID-19, on the other hand, can be spread quickly among people who don't know they have the virus that causes it.
The scientific community addressed SARS quickly in terms of isolation, Gluckman said. "Much faster than what happened with COVID-19. It's not worth getting into the politics of that, but it became a politically charged disease, and that really, really got in the way."
In addition, COVID-19 doesn't spread like other respiratory viruses. Typically, those involve large droplets that fall relatively rapidly and don't travel very far. People often catch other respiratory viruses by touching surfaces where the virus has landed.
"There was so much emphasis early on in the pandemic on deep-cleaning surfaces, based upon our knowing that [with] things such as influenza, that that would be really important. And you can see the dramatic decline in the influenza cases this past year as those precautions were being taken and [with] people wearing masks," Weiss said.
But health experts discovered that the coronavirus goes into small droplet nuclei, stays up in the air, and travels much greater distances. The types of precautions needed to prevent the spread are different, and that involves revamping ventilation and wearing masks. Weiss said he believes more needs to be achieved in this area.
"I don't think we've invested enough money in revising our infrastructure in buildings concerning ventilation as we should have, and for whatever reasons it wasn't obvious a year ago to everyone that that was a necessity. So we've lost a year in terms of improving many of our older facilities where ventilation is limited," he said.
What do people need to know about the current situation?
Gluckman said that people have misinterpreted the CDC's mask guidance, which states that those who are vaccinated can remove their masks in almost all situations.
"They didn't say, 'Throw away your masks,' they said that if you're in a relatively small group where everybody is vaccinated. We still should maintain distancing and masking when we are in large groups. So we should still wear masks in some circumstances. You don't have to wear it at home when you're entertaining friends who have been vaccinated. But if you're going to a movie theater or concert, we should still be wearing masks," Gluckman said.
If you've been fully vaccinated, it's safe to participate in outdoor activities, Weiss said, and while the risk is not zero, it's relatively safe to get together with others who are fully vaccinated indoors.
But people who aren't vaccinated, as well as vaccinated people who are immunocompromised and people over 80, should remain cautious, Weiss advised.
He said he also hopes that governors will continue to share information with one another about COVID-19. For instance, New York state has promoted the use of vaccine passports. But that becomes problematic when vaccinated people from surrounding states go into New York for work and other activities.
"None of New Jersey's data is available to New York state to put into their system for their vaccine passports. That complicates the issues of how to use that data and how efficacious it could be in terms of some of the things we're trying to do to quell the spread," Weiss said.
"Certainly, places like the theater industry are trying to figure out what they should do, and the number of tools they have is more limited because of that … So those are complicated issues without a simple answer that need to be taken into account when we are developing some of our policies," he said.
"So all this comes under the category of systems thinking. Not considering just one little aspect in isolation, but how everything else relates to each other and how to develop a world that begins to function better once again."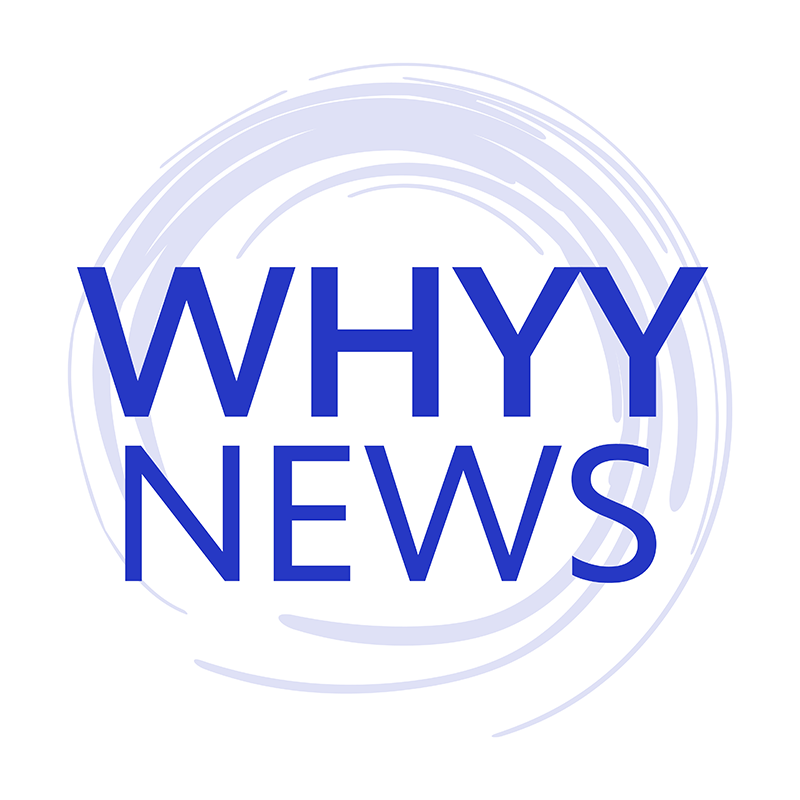 Get daily updates from WHYY News!
WHYY is your source for fact-based, in-depth journalism and information. As a nonprofit organization, we rely on financial support from readers like you. Please give today.