Can the vaccine improve persistent symptoms for COVID long-haulers?
Long COVID effects are still unexplainable, and a cure is elusive. Some hope the vaccine will help. But doctors say that depends on the symptoms.
This is one of a series of articles in which reporters from WHYY's Health Desk Help Desk answer questions about vaccines and COVID-19 submitted by you, our audience.
Melissa Mazur developed COVID-19 symptoms in March 2020 — and she's still feeling them today. The 40-year-old from Philadelphia is what's known as a long-hauler, someone who experiences often unexplainable and random symptoms months after getting the virus.
Mazur has suffered from insomnia, fatigue, swollen lymph nodes, shortness of breath, gastrointestinal issues, brain fog, and neuropathy in her hands and feet. Symptoms come and go, and constantly change.
"If you've ever seen the Disney movie 'Inside Out,' it almost feels like someone is in the control room of my body, pressing buttons at random," Mazur said.
Similarly, Jenni Paradiso was diagnosed with COVID-19 in November and still is experiencing unusual symptoms.
The 49-year-old from Philadelphia has struggled with shortness of breath, exhaustion, changes in appetite, high cholesterol, weight gain, bloating, brain fog, and mood changes like depression. She also was diagnosed with a thyroid condition, which she believes worsened after she contracted the virus. Paradiso teaches fitness professionally, and she dances, but now she gets winded by physical activity.
"So … I can start training myself again little by little, but I just get winded easier than I ever would in my life," Paradiso said.
There's no clear explanation why people experience long COVID, and there's no cure. Some long-haulers have reported their symptoms resolved after getting the COVID-19 vaccine. However, other long-haulers don't experience any changes after getting the shot.
Since she was vaccinated in April, Mazur said, she hasn't noticed improvement or worsening of her long COVID symptoms. But it's difficult to pinpoint, she said, because her symptoms ebb and flow.
Within the past couple of weeks, Paradiso said, she has felt like she can move more easily, but she's not sure if it's because she's been vaccinated, or if she's progressing on her own.
Here's what the medical experts know, and don't know, about long COVID:
Why do some people get long COVID?
Physicians don't have all the answers, but there are a couple theories, said Dr. Daniel Griffin, an infectious disease specialist and instructor in clinical medicine at Columbia University Vagelos College of Physicians and Surgeons.
One theory is that "viral persistence" causes long COVID. That's when the virus is not cleared from the body of an infected individual, instead remaining in specific cells.
Another is that long COVID is driven by a problem with the immune system.
"It's not the virus that's making people with long COVID sick, it's the immune response to the virus if it's persistent," Griffin said.
For patients who become severely ill with COVID-19, the intensive interventions required to cure them could have serious effects on the body, said Dr. Panagis Galiatsatos, assistant professor of pulmonary and critical care medicine at Johns Hopkins Medicine.
"So putting patients on breathing machines comes with ongoing consequences that they feel weeks to months later, from anxiety and depression to muscle wasting, because you keep them rather bed-bound until you take the breathing machines away from them," said Galiatsatos, who treats patients at Johns Hopkins' post-COVID clinic.
But for long-lasting symptoms that are directly caused by COVID itself, rather than medical intervention, there are three categories.
The first, Galiatsatos said, is that the symptoms are a part of the healing process.
"The analogy I give to patients here is think of a broken bone: When we take a cast off, it's still going to hurt for a while as you repair it, reheal, and regrow that muscle. For a lot of patients, the injury that they experience to their lungs takes them a while for their lung to recover," he said.
The second category includes patients who develop a new pathology or disease.
"Either one that they've always had — maybe they have childhood asthma, and it just kind of resurfaced — or it's a whole new disease related to the lungs or other organs. That's a smaller group of patients, not very common, but a smaller cohort," Galiatsatos said.
The third category encompasses people who experience a collection of symptoms that physicians don't have answers for, and that don't fit into a pathology that physicians are aware of.
"So it means a lot more investigation and a lot more patient advocacy as we try to figure this out," Galiatsatos said.
"But honestly, doing post-COVID-19 work now a year later, it doesn't seem to have variables that I could predict. It does seem to affect more women than men, but for the men, they tend to have more diseases that we can kind of identify. For women, it tends to have a lot more diseases that are harder to put together in a consistent manner," he said. "Even that gender identification isn't one that I would say is consistent. It's the one that, at the most, sometimes pops up with a potential pattern."
"The challenge that we have is patients' equilibrium is thrown off and we can't get it back to normal, and the challenge is there isn't a disease that their symptoms nicely fall under the category of. So from our standpoint, it's a lot of thinking outside the box with such patients," Galiatsatos said. "So really, this post-COVID situation really warrants physicians that kind of go back to the root of medicine, which has always been data-gathering and listening."
Can long COVID cause permanent damage?
That's another difficult question to answer, physicians say.
"COVID-19 came out in 2019, and survivors are still early on, and the notion of permanence is hard for us to kind of nail down," Galiatsatos said. "We often see patients with fibrosis, which can face almost a permanent scarring of the lung, that itself resolves a few months later. So I don't know. I really don't."
"We know patients who are ill from infection, from common viruses that we see, that result in significant health issues," he said. "Most of these patients who survive other respiratory illnesses may experience symptoms for up to a year later, but they do self-resolve. So I try to prepare patients for that. But I'm hoping there is a self-resolution, even if we don't have a medical intervention for about a year later."
Can long COVID cause an autoimmune condition?
That all depends on what's causing long COVID in the first place, Griffin said.
"That would fall into the issue that people bring up, either it just continues to be active, it could be tied to T cells, or it could be similar to something like lupus, where you're making autoantibodies and those are causing neurological issues, they're causing joint pains, actually causing a lot of symptoms we see in long COVID that actually are not that much different than a lot of people with immune disease," he said.
Galiatsatos said it's more common that patients who already had an underlying autoimmune disorder get worsening flares with long COVID.
"Things like, 'It was well-controlled. I was barely on any medications. Now, I can't control it,'" he said.
What do long haulers experience after getting the COVID vaccine?
Early literature shows that about a third of patients with long COVID feel better after the vaccine.
According to Survivor Corps, which describes itself as a grassroots movement for COVID-survivors, of the 931 long haulers who participated in a survey, 387 of them reported the vaccine alleviated their long COVID symptoms.
In a preliminary survey by UK advocacy group LongCovidSOS, the University of Exeter, and the University of Kent, 57% of participants said they experienced at least some improvement in symptoms. Fewer than 7% experienced only deteriorating symptoms. Though all vaccines showed benefits, they found the Moderna vaccine had the most positive results.
Galiatsatos said among his Johns Hopkins patients, about 50% experience improvements and the other 50% don't notice any changes.
Dr. Benjamin Abramoff, head of the University of Pennsylvania's Post-COVID Assessment and Recovery Clinic, said he's observed similar trends among his long COVID patients, with about a third of patients experiencing improvements and the remainder not noticing any changes.
Abramoff said only a small number of his patients, fewer than 10%, experience persistent worsening of their long COVID symptoms after getting the vaccine. Some patients note an improvement after getting the vaccine, but two or three weeks later they begin to experience long COVID symptoms again, he added.
"It's disappointing, because some patients feel better and are excited about that, and they kind of regress back to where they were before," Abramoff said.
Griffin said some people do experience a worsening of symptoms after the vaccine, but that it's rare.
"And it's sort of hard to tease out. Is that just the variable course of long COVID, or is that really triggered by the vaccine?" he said.
Which patients improve after the vaccine and which don't depends on the type of long COVID symptoms they had in the first place, the physicians said.
Griffin and Galiatsatos said that patients who had long stays in the ICU, patients with pulmonary scarring, or interstitial lung disease, do not get much of a response to the vaccine. Neither do patients with physical ailments such as breathlessness or muscle aches.
People who weren't hospitalized with COVID and have symptoms such as brain fog, loss of smell and taste, or fatigue are among the 30% to 40% of long-haulers who show an improvement after the vaccine, they said.
"'I have this fatigue I can't figure out,' 'I have these chills I can't figure out,' 'I feel my heart racing, and we can't figure it out.' Those non-specific symptoms seem to resolve after the vaccine. They get the vaccine and say, 'Hey, doc, I feel great,'" Galiatsatos said.
Abramoff said he's also observed that patients who have had long COVID symptoms for only a few months seem to feel better after getting the vaccine than those who have been sick for a long time.
"I don't know if that's just that they were improving anyways and this is kind of a jump-start, or they've been feeling sick for so long and it's hard to overcome that," he said.
Why do some long-haulers feel better after vaccination?
The physicians said there's no good answer to that question. But again, there are some theories, they said.
One is that if there's a persistent infection causing long-haulers to feel sick, then the vaccine could be helping their immune system finally clear the virus.
"We had a woman in the ICU recently, a few weeks ago, and she'd been sick with COVID for six months. And she was vaccinated, and her viral testing about seven to eight days later was negative, continued to be negative, and after months in the hospital, she was discharged. I checked on her today, and she feels much better and is actually going home," Griffin said.
Another theory is that the vaccine might rev up a person's immune system and shift the patient back into a steady state of equilibrium.
"We've seen bad viruses towards the lungs cause consequences for a time, and they usually self-resolve. Keep in mind, though, what we've never had in history is, you had a bad virus, it impacted you for some time, now we're going to give you a vaccine for it. So this is all new to us, like we have a vaccine for the infection that caused you all those dire consequences. We are learning in real time with our patients as well," Galiatsatos said.
Should long-haulers only get one shot?
There's some early data that shows people who previously had COVID might only need one dose of the vaccine. Research participants with a previous natural infection had a maximal immune response after one dose, based on both strong antibody and memory B cell responses.
However, physicians say long-haulers should still get their second doses for now. Griffin and Abramoff say that of the 30% to 40% of long-haulers who do improve after the vaccine, many of them don't notice improvements until after the second shot.
Galiatsatos added that the antibodies of people with milder cases of COVID-19 might not last as long as those with severe cases of the virus. Antibodies also aren't the only measure of building an immune response to COVID-19, Griffin said. T cells don't prevent infection like antibodies do. But T cells do work once a virus starts to infect a few cells, and should be able to eliminate the virus from those cells.
"So we do know that if you get a single vaccine dose of mRNA after a natural infection, that you get high antibody levels. We don't know how that translates into protection against all the variants that we're now seeing, particularly the Delta variant," Griffin said, referring to the B.1.617.2 strain of the virus.
Sometimes, the doctors said, people may not know they're long-haulers until after they're fully vaccinated.
"A colleague I work with, a physician, he got his first dose, and it was actually about three weeks after the second dose he approached me, and said, 'I didn't realize, but I've had insomnia for the last year since I got COVID. Now it's gone.' And he had not identified as a long COVID person, just sort of thinking he had developed insomnia over the last year," Griffin said.
Which vaccine side effects do long-haulers get?
The typical vaccine side effects are stronger among long-haulers, Griffin said. Typically, people feel harsher side effects after the second dose. But for long-haulers, Griffin said, side effects are just as harsh after the first dose.
Abramoff said he observes worse vaccine side effects among patients with relapsing courses of long COVID and frequent flares. In those cases, the vaccine often sparks one of their flares. The common side effects like fatigue, muscle aches, and fever might also persist a little longer.
"Like instead of a day or two, some of my long-haulers have had it for like four, five days, a week for my patients," Abramoff said.
After her first shot, Mazur said she felt fatigued and achy for a few days, and had gastrointestinal issues for about two weeks. After the second shot, she experienced fever, night sweats, swollen lymph nodes, loss of appetite, and headache. Mazur also had a recurrence of extreme neck pain that previously was one of her long COVID symptoms. She said it took about a week after the vaccine to feel the same as she did pre-vaccine.
After the first dose of the vaccine, Paradiso experienced extreme fatigue, dizziness, nausea, and gastrointestinal problems. Then she began having bronchitis symptoms, which made her nervous because she had pneumonia when she had COVID-19. Paradiso said for about two weeks she felt fatigued, and had a swollen gland where she got the vaccine. She is deciding whether to get the second dose or not. Her physician said it's her choice, but approved the second shot.
Not everyone has the same experience, however. Galiatsatos said none of his patients has related having worse side effects than the average person.
I'm a long-hauler, should I get the vaccine?
The physicians said the benefits outweigh the risks: There's no cure for long COVID, and getting the virus a second time could be serious. There's also been a significant number of patients, both in the clinical trials and since, who got the shot and felt fine afterward.
"You're choosing either a vaccine with a really great safety profile versus getting COVID, a reinfection, which we are certainly seeing, particularly now that we have the variants, and all the risks that go with that," Griffin said. "So particularly for somebody who developed long COVID with the first infection, the last thing they want to do is get a second infection, potentially having more damage after the symptoms, or worsening of their current symptoms."
Griffin said there's a small exception: Children and adults who have developed multisystem inflammatory syndrome (MIS-C or MIS-A) should consult their physicians first.
"I had one gentleman who developed what looks like an autoimmune ophthalmic issue, and then when he got the vaccine he actually had a recurrence and had to be treated with steroids and IVIG [intravenous immunoglobulin]," Griffin said.
Galiatsatos said he's never talked anyone out of getting the vaccine. But he does prepare them for the possible side effects. If the symptoms wear off after 24 to 48 hours, then it's more likely a vaccine side effect, and not a long COVID symptom.
"The way I explain vaccines to patients, I tell them, 'Hey, if I had an intervention that will make your muscles ache, you'll break out into sweats and you'll get short of breath, will you do it if it makes you healthier?' Everyone says no. And I literally just say, 'Well, I just described exercise. And having an intense workout may cause symptoms for a day or two afterwards, especially with muscle aches,'" Galiatsatos said.
Can research about long-haulers and the vaccine help?
There's a lot of reason to be optimistic that the research will help physicians understand a lot of other individuals with similar symptoms, Griffin said.
"If it does turn out that this is viral persistence, then that may give a clue to not only treating these individuals, but others who may have persistent other viruses," he said.
"If it's the autoimmune phenomenon, and we can understand that because we have this tremendous population that were all affected at the same time, people that are having issues because of the autoimmune phenomenon may be able to benefit. And then if it's just a generalized immune dysfunction that we're able to better understand in this context, again, that may really help a lot of other individuals who may have similar issues, not due to COVID, but due to some other trigger."
Galiatsatos said it could help scientists learn more about other illnesses too.
"There's a lot of viruses and even bacteria that after severe illnesses, patients will continue having symptoms. Well, what if we end up creating a lot of vaccines, not just for prevention, but to help potentially with consequences afterwards? So that's where I'm excited," he said.
"I think literally [this] the first time in modern medicine where we are giving a vaccine at a moment for a lot of patients post their infection and we're seeing how it interacts. So I don't think it's just going to be a benefit for COVID. I think it's going to be a benefit for medicine in general, where we might say, 'Yeah, that's a common virus, it doesn't cause significant mortality, but like a simple common cold, it can cause significant morbidity for months later after a person who survived it,' and knowing they can get a vaccine to kind of get them back to equilibrium — that's awesome."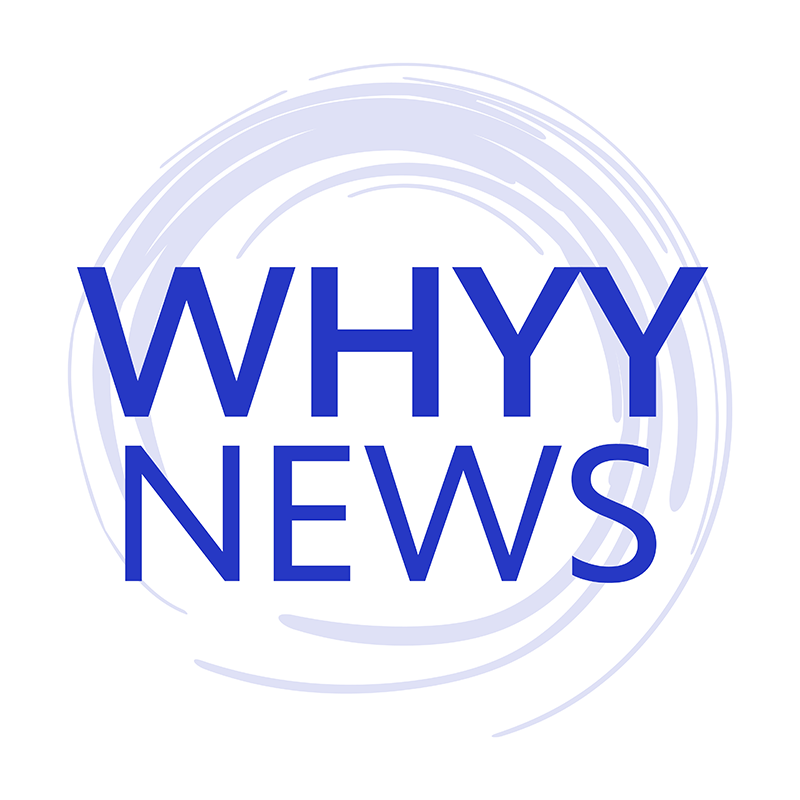 Get daily updates from WHYY News!
WHYY is your source for fact-based, in-depth journalism and information. As a nonprofit organization, we rely on financial support from readers like you. Please give today.