Ending work from home post-COVID: What will it be like?
How will we reset the pandemic radar on the job? With friends? While dating? WHYY's Health Desk Help Desk asked about the office fridge, handshakes, and more.
Listen
2:42
Pregnant and worried about getting a COVID-19 vaccine? Concerned about the virus' effects on people who are pregnant and nursing? WHYY's Health Desk Help Desk is talking to physicians about pregnancy, COVID, and the vaccine. If you have questions, let us know here.
This is one of a series of articles in which reporters from WHYY's Health Desk Help Desk answer questions about vaccines and COVID-19 submitted by you, our audience.
COVID-19 restrictions are ending. Mask mandates for vaccinated people are lifting. Life as we knew it is on its way back, though maybe with a few tweaks.
What will that be like? WHYY's Health Desk Help Desk spoke with an epidemiologist and a behavioral health specialist about how to approach personal interactions in a post-pandemic world.
The workplace, from a new perspective
Many people couldn't work from home and essential workers put their lives at risk to keep necessities like supermarkets, transportation, and health services open.
For those of us who could, there will be a transition, said Carolyn Cannuscio, associate professor of family medicine and community health at the University of Pennsylvania's Perelman School of Medicine.
"There will be a jolt when it comes time to wake up, get dressed, and go to the office. We should be prepared for the exhaustion that comes with increased social interaction. I've heard some of my students and colleagues who have returned to laboratory settings say that they're surprised by just how much energy it takes to be talking face-to-face," she said.
"People have also said how much they've appreciated the casual water cooler conversations that actually breed creativity, collaboration, and scientific research."
What safety protocols should employers take? 
Workplaces should continue to take advantage of remote technology when possible, said Marybec Griffin, assistant professor at the Department of Health Behavior, Society & Policy at Rutgers School of Public Health.
Employees can participate in virtual meetings from their desks or at home. Griffin said that's particularly important when some workers are not vaccinated.
Employers should ensure common spaces are cleaned, allow for staggered work schedules, and ask staff to wear masks in common areas if people's vaccination status is unknown.
"And then also just recognizing that people are still nervous, and that is a totally understandable thing," Griffin said.
"I myself am still very much nervous and thinking about, when I go into a situation, do I know how I can make myself comfortable, how I can make sure that I'm washing my hands properly and maintaining distance, especially if I'm working with people whose vaccination status I don't know," Griffin said. "Not so much for my own safety, because I am vaccinated, but making sure that if I do have a COVID infection, (even though my vaccine is working to prevent me from having any symptoms), that I'm not transmitting it to people who are still unvaccinated."
It's important to keep office windows open while the weather is warm, Cannuscio said, because ventilation can lower the risk of virus transmission. She also recommends holding outdoor meetings and eating outside.
What about lunch?
It's safer for employees to bring their own lunch to work, Griffin said. If employers want to offer a catered lunch, they should provide individually wrapped sandwiches or boxed lunches — not a buffet-style lunch. Workers should wash their hands before opening refrigerators, handles should be wiped down, and food entering fridges should be in containers that have been wiped.
"Something I've thought about now is how bizarre it is, like birthday cakes that we have in offices, and somebody blows out candles, and you're like, there's now literally germs all over the cake. So I think now we're thinking about these common everyday things that we would do," Griffin said.
Should vaccines be required?  
Workplaces will be safer if everyone is vaccinated, Cannuscio said.
"Employers have a great deal of power to create safe or unsafe workplaces. So through their messaging, employers can make their workplaces safer and let employees know that they think vaccination is critically important. But employers can take another step and require vaccination for return to in-person work," she said.
Some employers are taking incentive-based approaches to getting employees vaccinated, whether it's giving paid time off or offering financial bonuses to vaccinated workers. But ultimately, vaccine mandates might be necessary, Cannuscio said.
"Without that employer leadership, employees have a lot less power and they may feel very vulnerable about going back to work," she said.
Cannuscio also suggested that workplaces partner with local health authorities to provide COVID-19 vaccinations on site, as they already do for the flu vaccine.
Griffin argued that while it's best practice for all employees to be vaccinated, employers should still understand that not everyone wants to be.
Should we ask our colleagues their vaccination status? 
Cannuscio and Griffin agreed it's important for employees to ask one another if they've been vaccinated, especially if they must work in close proximity.
"I think people should always be able to advocate for what is going to make them comfortable when they're talking about their health and behaviors that they're engaging in, and knowing other people's vaccination status allows you to adjust your behavior to make sure that you're most comfortable and that you're protecting the health of others," Griffin said.
When should employees wear masks?
If you cannot maintain a 3-foot distance between yourself and others, or if you work with people who aren't vaccinated, continue wearing your mask, Griffin said.
"So it really depends on how crowded your workspace is, how open you can be with your coworkers about having discussions about their vaccination status. And if you're nervous, for whatever reason, default to the safety behavior, don't feel the peer pressure to not wear a mask just because everybody else isn't wearing a mask," Griffin said.
Workers who interact with the public, like fast-food workers, supermarket employees, receptionists, building security, and faith leaders, should definitely wear masks, she said. Griffin added that the public also should be considerate of essential workers and wear masks.
Cannuscio, who does not agree with lifting mask mandates yet, said she worries about frontline workers the most.
"It is incredibly challenging for workers in restaurant settings or cafes or supermarkets. They are encountering so many people every day, and they have absolutely no way of knowing who is vaccinated and who is unvaccinated," she said.
"Also, the vaccines are incredibly effective, but we do know that breakthrough cases are possible."
Are handshakes a thing of the past? 
Cannuscio and Griffin have different opinions.
It's time to reinvent the wheel, Cannuscio said.
"As an epidemiologist, I've never loved handshaking. I feel more comfortable even with hugs, which are closer. But with handshaking, there's such a risk of transmitting germs, and then putting your hands in your mouth, or eating, or going about your daily business and touching your face. I think the handshake should go away," she said.
"That said, many people have offered their hand to me in the past couple of weeks. And I have just said, 'I prefer to not shake hands,' and I smile and wave or bow, and I try to be as friendly as possible about it. But I think we'll all be happier if we don't shake hands. And coronavirus isn't the only virus we have to worry about. If you've ever had norovirus, that's not a fun one. And getting rid of handshaking would eliminate at least one route of transmission."
Griffin had a different response to that question.
"I mean, I hope not," she said with a chuckle, adding that the fate of the handshake will depend on many factors.
"I think the next three to six months …  is kind of how we'll see how the world will reset. I'm not shaking hands with anybody right now because, again, I don't know where they are, where they've been, and making sure I'm washing my hands more frequently. So I think it's normal to have a pause on handshaking," Griffin said.
"And I think it really depends on how this all plays out now that more people are vaccinated and what the winter looks like … We don't know what's going to happen with the flu season this year, because last year there were very, very few cases of flu because we were keeping our distance, we were all washing our hands more, we were all masked up. So I think we might potentially see an increased number of COVID cases and also an increased number of flu cases … So I think it depends how we get through that, and then how next spring looks. And then I think we'll be able to assess what kind of our new normal is."
Friends and family, together again
Generally speaking, if everyone in your family has been vaccinated, and your friends have been vaccinated, outdoor and indoor activities with them are safe, Griffin and Cannuscio said.
It's important to ask friends and family about their vaccination status before getting together, Griffin said — and you should ask about their recent social activities, too. If they've been traveling, it's safer to wait seven to 10 days before meeting them. If someone has a job that requires a lot of social interaction, it's safer to keep a few feet apart and wear masks.
"It's kind of a calculated risk about what you're comfortable with," she said. "But I think, generally speaking, among people who are vaccinated, spending time together indoors, for people who like game nights, having people over for dinner and cocktails and things like that are totally safe," Griffin said.
Still, if you can do something outdoors, such as dining at a restaurant, that's always safer, Cannuscio and Griffin said.
People who aren't vaccinated should wear masks. If your unvaccinated friend chooses not to wear a mask, you should wear one yourself and maintain a distance.
Wherever there's uncertainty about people's vaccination status, such as at a movie theater, there's more risk. Griffin — who also doesn't agree with the Centers for Disease Control and Prevention's new mask guidance — said when in public situations, you should wash your hands before and after entering a situation, and wear a mask.
How about a hug?
Griffin and Cannuscio said it's safe to hug friends and family who have been vaccinated. It's also a great idea to ask people if it's OK to hug them.
"I think it's very healing for many people to have physical touch. We need physical touch, and many people have been quite deprived of it during the pandemic," Cannuscio said. "But it's always a wonderful thing to ask, 'Would you like a hug?' And then if someone says no, to just tell them you love them and it's not necessary to touch them, to convey that you can think of other ways to convey that."
What if people assess risk differently? 
Risk tolerance is very personal, and disagreeing with someone's comfort level can feel like a critique. Nonetheless, it's important to be true to yourself, Cannuscio said.
"I think it's quite OK to say to people, 'I am comfortable with getting together outside. I'm not ready yet to get together inside.' 'Can we reevaluate that in a month?' or 'Can we reevaluate that at the end of the summer?'" she said.
"So by saying yes to something, you're acknowledging, 'I love you, I care about you, I've missed you, I want to see you; these are some of the parameters that work for me.' … And then also say, 'I may feel differently about this a month from now, I may feel differently about this at the end of the summer. Let's see where things are going with coronavirus.' And that signals to them that you're committed to them, that you're not writing them off.
"And then, of course, there can be conflicts that are so stressful. For example, in families where one person values vaccination and prioritizes that, and another member of the family is vehemently opposed," she added. "I would say that it's very important to listen to one another and ask questions about the values that underlie either the support for vaccines or the concerns about them.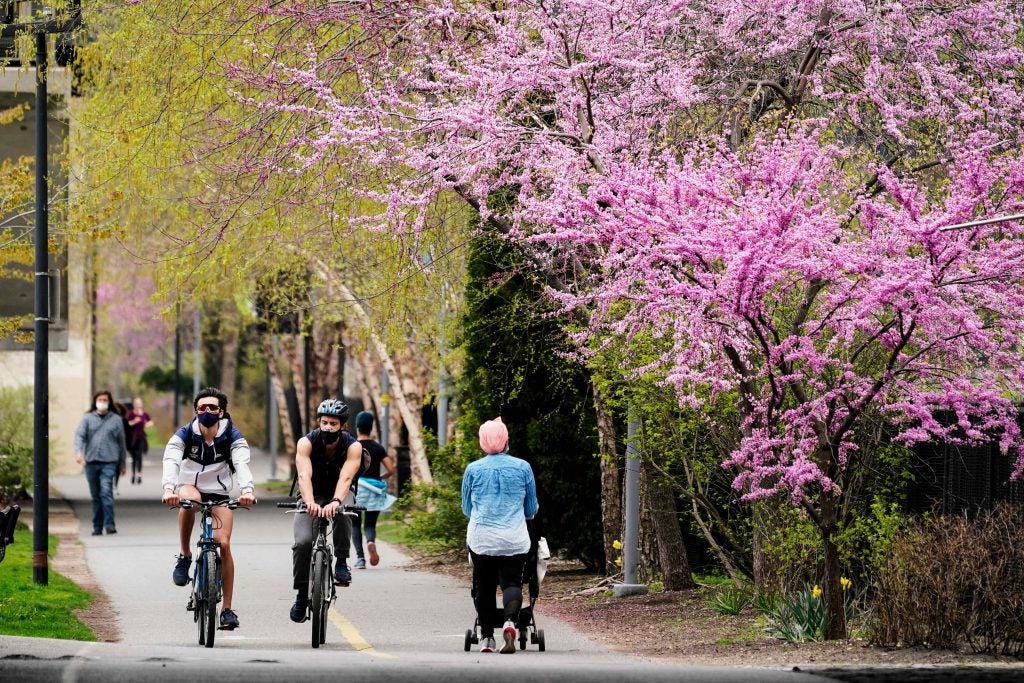 Single and ready to mingle
Among vaccinated people who want to date or be intimate, the risk of catching COVID-19 is relatively low, Cannuscio and Griffin said. It's safer to date monogamously, though. And asking a potential partner about vaccination status before your first date is very important, they said. Knowing that can help you decide which activities and what level of intimacy you're comfortable with.
"The vaccination question, the mask-wearing question, the, 'Who have you been seeing?' are all very, very similar to condom negotiation —  'Have you been tested recently?' 'Do you have any other current sexual partners?' It's the same type of conversation we need to be having, but the vaccination question is a bit lower-stake, that I'm hoping will normalize other health behavior questions in a dating context," Griffin said.
In the past, these kinds of questions were centered on sex. But a person didn't typically ask a date about who they had recently been hanging out with platonically, or who they had been kissing. That might change while there are still fears of catching COVID-19 during more casual interactions, Griffin said.
Cannuscio offered a reminder that consent is never a one-time deal. It's OK to consent to any level of intimacy now, but to not be OK about it tomorrow.
"People are grappling with so many different emotions about the losses of the past year, about
unmet needs of the past year, their desires. It's very important for people to have their own inner dialogue about this and really sort through what they want and what they're comfortable with before entering into that kind of dialogue with another person, especially if that person is a new partner," she said.
Resetting the social radar
When there were mask mandates, it was easy for people to judge someone not wearing a mask. But now, we'll have to get used to more people being maskless.
"I saw a really great thing somewhere on Twitter that was like, 'This is a pandemic that we all entered together and we're all going to leave individually.' I was like, this was so profound," Griffin said.
"We have all of these protections that came into place, lockdowns, and stay-at-home orders, and all of that kind of forced us all to do the same thing at the same time. And now, as people are coming out of this and we have guidance, it's about their own individual comfort, about their own kind of belief in science and things like that. So I try to remember that, maybe they're fully vaccinated, maybe they have different political beliefs than me. I still keep my distance. And I think that's a normal reaction," she said.
"And I think everyone needs to have a real heart-to-heart with themselves about what they're comfortable with. And then realize that it's a slow process. What we've gone through is very, very abnormal and very isolating. And that's one of the most insidious things, is that people really crave that comfort and to be around other people, but that's the exact thing we couldn't do. I think we might start seeing things like anxiety and things like that be more common. So think about checking in with yourself, making sure that you're doing what you can to protect yourself, that you're being comfortable, and that you do start to make some kind of steps to a return to what might look like normal."
"I also think for a lot of people, mask-wearing is just going to be something they do for the rest of their lives. And that's OK. I'm probably always going to wear a mask on the subway because of how gross and dirty they are. And a lot of people didn't get any kind of sickness in the winter, no flu or cold or anything like that. I think especially for people who have autoimmune diseases, recognizing that people who are wearing masks might be doing that for a reason. I think it will be kind of interesting to see if and when that pendulum swings from people being like, 'You're not wearing a mask, get away from me,' to being aggressive towards people who are still wearing masks."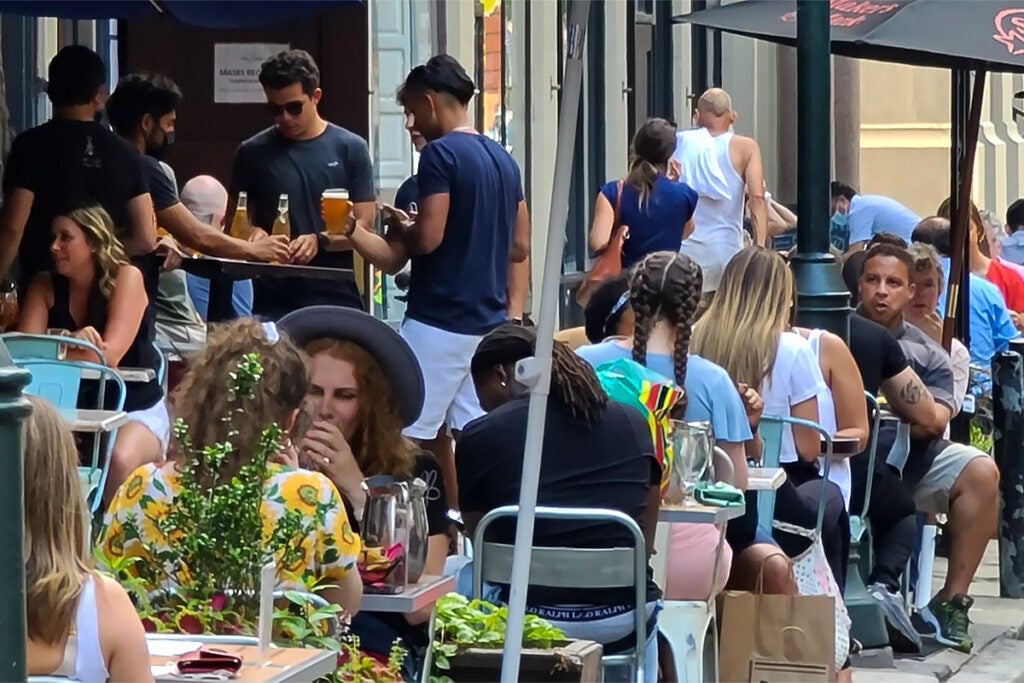 What will post-pandemic life look like?
Cannuscio said healing from the pandemic will be different for everyone.
"For many people, the past months have been a time of intense hardship and trauma, and there are degrees of trauma and loss, of course, with many families having lost loved ones, and jobs, and homes, and some of us have just lost a sense of our normal lives and our normal routines. I also think that for our BIPOC communities, the brunt of coronavirus, coupled with the experience of repeatedly witnessing violence against Black people, the deaths of Black people at the hands of police, has been such a difficult time," she said.
"I think it's very important for each of us to acknowledge, for ourselves and for one another, that we need time to heal. For some people, the healing will come through renewed social connections and social relationships. And for some people, the healing will come through a very slow return to an actively engaged social life," Cannuscio said.
"We all have to be prepared and know that this is not over, certainly not over globally. So many people in the U.S. have loved ones abroad and see the continued suffering across the world in places like India. So I want people to have grace for themselves and be forgiving of your own needs and challenges in the coming days. And we also have to have grace and forgiveness for other people because there's a lot to sort out before we can, quote-unquote, return to normal."
Griffin said she hopes that the pandemic will make having conversations about health become more normalized.
"My favorite part of all of these conversations right now is being able to touch on the fact that talking about vaccination status [with] potential romantic partners or sexual partners is a really great way to kind of continue that conversation about HIV and STI protection and prevention and testing and things like that," she said.
"And I am really hopeful on a larger scale the conversations about our health and our vaccination status that we've been forced to talk about for 14 months becomes a routine part of our conversations, our actions with other people," Griffin said.
"And I really hope that we start using these tools that we've learned during the pandemic, and we keep up with them and apply them. I think more proactively about things like, 'I'm not feeling very well today. Maybe I will call out of work,' because I don't need to be going to the office when I have a cold or when I think I might have the flu. And I really hope it starts to change the thinking, particularly in America, that health isn't an individual good or a value or thing, that it's something that's a communal good, and we can all contribute to community health by having these conversations."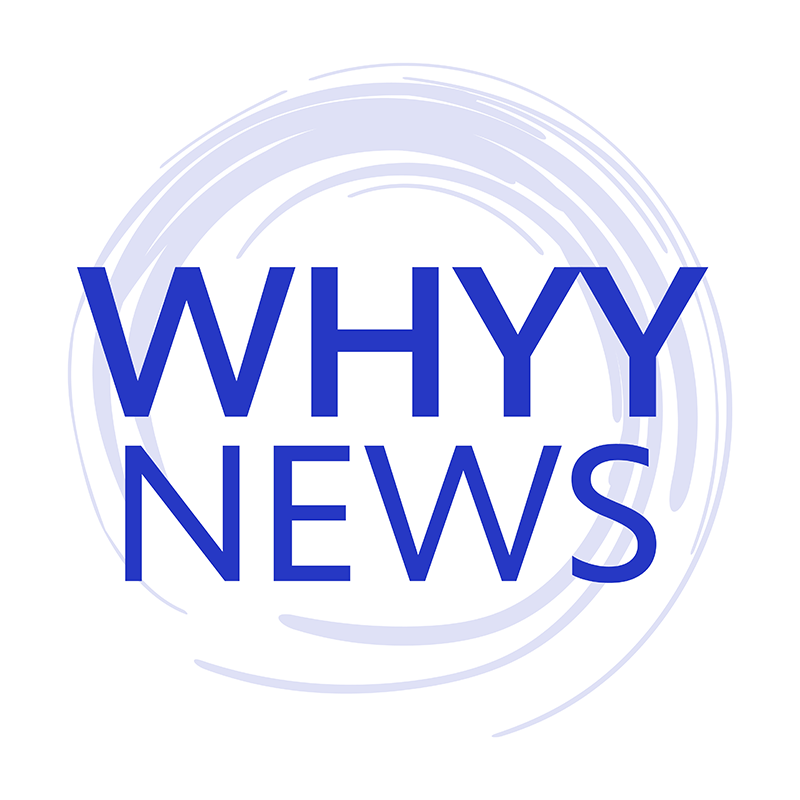 Get daily updates from WHYY News!
WHYY is your source for fact-based, in-depth journalism and information. As a nonprofit organization, we rely on financial support from readers like you. Please give today.