Fully vaccinated and maskless: What does that mean for safety?
Some people feel stressed: How can you know who is fully vaccinated? WHYY's Health Desk Help Desk offers a guide to the CDC's mask guidance.
Listen
2:27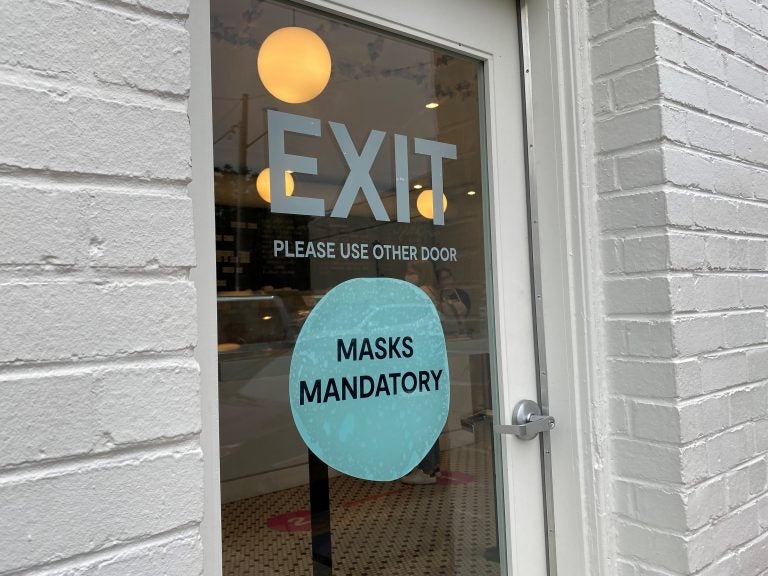 Public health experts still aren't sure how effective the COVID-19 vaccine is for people with compromised immune systems. WHYY is talking to doctors for answers. If you're immunocompromised, we want to hear from you. What questions or concerns do you have about the vaccine and how protected you are?
For the entire pandemic, Torrel Hill of Philadelphia has worn a mask and followed social distancing guidelines. That prevented her from getting COVID-19, she says.
So the 28-year-old was shocked last week when, at a physicians' office, she was told she didn't have to wear a mask because she's been vaccinated.
"I'm still in shock from last year … I just didn't expect that," Hill said. "I felt a little pressured by the doctor to take my mask off, even though I wasn't comfortable with that."
This happened after the Centers for Disease Control and Prevention issued guidelines saying that fully vaccinated people do not need to wear masks.
"My concerns are about how they're going to regulate it," Hill said. "I'm just worried about my safety. I'm worried about other people's safety."
She'll continue to wear her mask everywhere, she said. And she's not the only one who's worried.
Allison Cuneo, 36, of Philadelphia, said she's concerned about the safety of her 8-month-old daughter, who is not yet eligible for a vaccine.
"With this new mandate, it was confusing and frustrating, because up until this point, much of what's been said about mask-wearing has been you wear a mask to protect yourself and, more importantly, others," said the first-time parent.
When others wore masks, Cuneo said, she used to feel comfortable bringing her baby to public places like the supermarket. Now, she's too afraid to bring her.
"There's really nothing stopping people who have refused to wear masks this whole time and now are refusing to get vaccinated, who are not going to be wearing a mask or just will frankly lie about being vaccinated," Cuneo said. "The consequences of this are really unknown … we don't know what the long-term effects of being infected are."
Cuneo, too, plans to keep wearing a mask, even though she's been vaccinated.
"I still am not entirely clear about … even though you are vaccinated, how likely you are to get infected and then continue to spread. I'm still going to wear a mask until we reach herd immunity" she said.
That confusion and concern is why WHYY's Health Desk Help Desk took a close look at what the CDC has had to say.
What are the new mask guidelines?
People who have been fully vaccinated — those who are two weeks past the second dose of the Pfizer or Moderna vaccine or two weeks past the one-dose Johnson & Johnson vaccine —  can resume most indoor and outdoor activities without wearing masks and without staying 6 feet apart, the CDC said on May 13.
There are exceptions, though. People must continue to wear masks on planes and public transportation like trains or buses, or when required to do so by federal, state, or local law. Businesses can also continue to mandate masks.
People who are not vaccinated should only go maskless when going for a walk, run or bike ride, or attending a small outdoor gathering where everyone else is fully vaccinated. At all other times, unvaccinated people should wear masks, the CDC advises.
How is this region responding?
Delaware lifted its mask mandate on Friday, May 21, but it is strongly encouraging unvaccinated people to continue wearing masks. The state will continue to require mask-wearing in state buildings, on public transit, on planes, in schools, and in health care facilities and congregate settings such as prisons and homeless shelters.
Similarly, Pennsylvania lifted its indoor and outdoor mask mandates for fully vaccinated people.
Philadelphia lifted mask requirements for fully vaccinated people in outdoor settings only on Friday, May 21. But indoor mask requirements will remain in place until at least June 11. The city says it will decide then how to proceed, depending on COVID-19 positivity rates and hospitalizations.
Similarly, in New Jersey, fully vaccinated people do not have to wear their masks outdoors, but they are required to wear masks indoors.
What is the science behind the guidance?
Most people who are vaccinated against COVID-19 are very well protected, but it's important to note that the protection is not 100%. The Moderna and Pfizer vaccines are about 94% effective, and while the Johnson & Johnson vaccine is 100% effective at reducing hospitalization and death, it's 66% to 72% effective against all COVID-19 infections.
The vast majority of people who are vaccinated and subsequently develop COVID infections tend to have mild or no symptoms. They also tend to have very low viral loads, meaning there's not a lot of virus in their noses or in their cough secretions, making it difficult to transmit the virus to others.
It's not impossible, though.
"Truthfully, the science is really saying vaccinated equals safer, not 100% safe, because we have seen people that have gotten breakthrough infections and have been moderately ill. And we don't know that it's absolutely impossible for them to transmit the virus to someone else," said Dr. David Cennimo, assistant professor of medicine in adult and pediatric infectious diseases at the Rutgers New Jersey Medical School.
"But all in all, at a population level, the science is pointing towards safety from vaccines."
What is the science of mask use?
Masks control the source of a potential infection. A person infected with COVID-19 who wears a mask is less likely to spread droplets, and potentially aerosols, that could infect another person. Masks may also provide some degree of protection to the wearer from others in their immediate environment.
Do health experts agree with the new CDC guidance?
Many health professionals have spoken out against the new guidelines. National Nurses United, a 170,000-member union of registered nurses, is asking the CDC to reverse its guidance, for many reasons. Among them are that COVID-19 cases are still high in the United States, that many people haven't been vaccinated or are ineligible to be vaccinated, and that the guidance puts frontline workers at risk because unvaccinated people could choose not to wear masks because proof of vaccination is not required.
Health care professionals are concerned about lifting mask guidelines because breakthrough cases are possible. The CDC reported there were 9,245 breakthrough cases in the U.S. as of April 26, when more than 95 million people had been fully vaccinated.
Scientists also estimate that at least 70% of the population needs to be vaccinated to achieve herd immunity — and the U.S. is far from that.
"If you think about herd immunity, we looked at it at a national level, but it's probably more germane to look at it at a local level, because what are the odds that you, if you are unvaccinated, are going to be in contact with someone else who's actively sick and that is also unvaccinated?" Cennimo said.
"Some localities are certainly doing much better than others. But it does concern me, and I think that it also has to concern all of us, because we're seeing variants of the virus. We're seeing outbreaks in other countries," he added. "And the 70% is based on transmission dynamics, and virus loads, and things like that in average infections. But if you change that, if you make a virus, for instance, twice as likely to transmit, then you need a higher level of herd immunity to confer the same level of protection. So it's still a moving target. We're still very early in the pandemic."
Plus, only about 45% of adult Americans have been fully vaccinated, which means more than half of the population are still vulnerable.
"If we have lots and lots of people around us who are all vaccinated, that lowers the likelihood that the virus can find a new home, a new person who is susceptible," said Carolyn Cannuscio, associate professor of family medicine and community health at the University of Pennsylvania's Perelman School of Medicine. "Because so many people are still susceptible, have not been vaccinated, and have not had prior COVID-19 infection, we still need to work to get more people vaccinated. And very importantly, we still need to maintain some of our other effective strategies for prevention. And that includes mask use.
"Until we get rid of these high levels of COVID-19 in our communities, it's really too early for us to start taking away our preventive strategies," Cannuscio said. "And ultimately, it's just incredibly confusing to people to try to follow the CDC guidance, because it's not clear to people where they should and shouldn't wear masks. So what had become a habit for many people is now a greater challenge to implement, because they're not quite sure when it's OK to go without a mask."
Cennimo said he's also concerned that people aren't yet comfortable asking other people's vaccination status.
"It's really weird, right? It's very awkward. And a lot of my work initially [in infectious diseases] was around HIV and sexually transmitted infections. And the similarities have, to me, become very striking to the discussions of using condoms or barrier protection or talking about HIV status," Cennimo said.
"I do think that we need to work on normalizing that. But I worry, as a society, the more we open up, the more I think we should try to avoid putting individual pressure on. So by that, I mean, I am more comfortable right now going to a large sporting event if everybody just has to wear a mask," he said. "But if we start saying, 'Well, you have to wear a mask if you're not vaccinated, but if you are vaccinated, you don't have to wear a mask,' now I have to look around everybody that's in the seating section with me not wearing their mask, 'Are you really vaccinated? Or did you just get warm and take your mask off?' It just feels like we're not there yet, and we don't really know how to have those conversations."
When should I wear a mask? When is it safe to forgo one?
Generally speaking, outdoor activities are much safer than indoor environments, the doctors said. If you've been vaccinated and you want to go for a run or a bike ride, it's fine to go maskless.
For indoor settings, where you don't know everyone's vaccination status, such as a supermarket or gathering, it's safer to wear a mask, they said.
What about children who aren't vaccinated?
Kids who are 12 to 15 years old can now be vaccinated. However, that leaves a lot of younger kids who are not, and so are still susceptible to catching COVID-19.
Experts believe young children spread the virus less often than adults do, but teenagers may transmit the virus as readily as adults. Data does show that kids get COVID-19 less frequently than adults, and some health experts have said that kids are less likely to get severe illness from COVID-19.
But even though the numbers of cases, hospitalizations, and deaths aren't as high as they are for adults, a significant number of kids have become sick with the coronavirus. More than 2.6 million children in the U.S. have tested positive for COVID-19, and 351 of them have died.
There is also a rare chance a child can get multi-system inflammatory syndrome, or MIS-C, which typically occurs after a child has recovered from a COVID-19 infection, when the body's immune response is ramped up. Many MIS-C patients don't know they previously had COVID-19 because they were asymptomatic. The child might not have symptoms of MIS-C until up to eight weeks after having the virus. MIS-C can cause serious gastrointestinal, heart, and neurological problems.
And children now account for 22% of new COVID-19 cases. 
Cannuscio and Cennimo said families should conduct their social activities outside, continue wearing masks when necessary, minimize the number of new social contacts, and consistently see the same people.
They also said it's important to ask adult friends and their teenagers if they've been vaccinated.
"So, for example, I have four children, two who are eligible for vaccination and two who are too young to be vaccinated," Cannuscio said. "We have seen friends outside, and I feel very comfortable doing that, both because those families have been vaccinated, their entire family's been vaccinated, and because we're seeing them outside. So there we have two levels of protection for my unvaccinated daughters."
When parents are looking for child care, she said, they should choose places where the greater the proportion of staff are vaccinated.
Cennimo said group activities should be limited.
"I think that any parent, even if they are fully vaccinated and have the all-clear to not wear their mask, has to think about whatever group activities are being done, and remember that their child is potentially vulnerable," he said.
"The children should try to avoid large groups, masking is safer than non-masking, and continue to practice really the same, as much as possible, level of discretion and prevention that you've done for the last year. I don't think we have great data to say that anything else is particularly safer."
What about people who are immunocompromised?
The vaccine has been used in patients with compromised immune systems, and many have done well. But more and more data shows the vaccination effectiveness is not as high.
"I have great concern for people who have compromised immunity and are now feeling like their needs are not really being considered or protected by the CDC's new guidance," Cannuscio said.
"There is something wonderful about the collective action of all of us agreeing to wear masks to protect one another. This is especially important for people who either cannot get the vaccine or who may not boost a strong immune response when they are given the vaccine. So I think it's particularly important for all of us to continue to behave in the most compassionate way possible, and to assume that there may be people in our midst who are immune-compromised," she said.
Immunocompromised people should continue wearing their masks, Cennimo and Cannuscio said.
"And I also suggest to them that if they're in a group, if they're in a crowd, maybe, to the level that you're comfortable, ask everybody else to put a mask back on too," Cennimo said. "This is not unknown. Patients that have been given chemotherapy for years and years, when they would have a hospital visitor, their hospital visitor was asked to wear a mask, wash their hands. So this is not really anything new."
However, people who are immunocompromised should stay out of large groups as much as possible and be very selective about social interactions outside the home, the doctors said.
What should I expect at businesses?
States are leaving it up to businesses to decide whether customers and employees must continue to wear masks.
Michael Quaranta, president of the Delaware State Chamber of Commerce, said some stores will make masks optional, while others will require customers to wear masks.
For example, at Christiana Mall, some stores will not require masks, others will have a placard that says masks are optional, maybe even preferred, and others will still have a mask mandate.
As for businesses lifting the mask mandate, they must use a trust system and hope that unvaccinated people will voluntarily wear masks.
"They have no choice. They really are stuck in a hard place here. You're going to have to take it on an article of faith that if the recommendation is to keep your mask on, if you've not been vaccinated… I think in all practicality, we would expect that some people will take that under advisement and that would be of good heart and keep their mask on, if they've not been vaccinated. Others won't feel the same, and will go ahead and go maskless," Quaranta said.
"But businesses don't want to be set up to be the manager of, 'Are you vaccinated? Can you prove it? Have you not been vaccinated? Do you have a mask on?' It's just easier for them to either have a mask policy that says it's optional, preferred, it's mandatory, or it's not required. Just to pick their policy and then just live with their policy."
Quaranta said customers should have masks with them, because some businesses are going to continue to mandate mask wearing for a number of safety reasons.
He said it's likely infection rates will inform businesses about how to proceed with mask-wearing requirements.
What about employees?
Businesses will ultimately make their own decisions about requiring their employees to wear masks. Whether you see a cashier or waiter wearing a mask will vary from place to place.
Ben Fileccia, of the Pennsylvania Restaurant & Lodging Association, said that at restaurants in the state, some staff will wear masks and others won't. But they might make a decision based on what customers demand.
"A lot of them were saying, 'Listen, if the guest comes in and they feel more comfortable with our servers wearing masks, we'll have our servers wear masks.' So we're still the industry of hospitality,'" Fileccia said.
Managers have the right to ask their employees if they've been vaccinated or enforce vaccination. But Fileccia said because of a labor shortage, he doesn't believe vaccine requirements will be widespread.
"Restaurants, as we've seen the past 14 months, and what we've seen forever in this industry is the high level of cleanliness and sanitation, that restaurants have to always keep a standard so high," he said.
"Looking at what restaurants and venues did these past 14 months, it was some of the safest environments around, next to hospitals, because there was so much enforcement and so much mitigation against restaurants, and they were just doing everything they could to keep their guests safe, like they always have, because the repercussions of somebody getting sick is terrible. I would trust restaurants that their staff are all making the right decisions."
Similarly, mask policies will vary at restaurants in Delaware, said Carrie Leishman, of the Delaware Restaurant Association.
"I think that you'll see many of the staff, especially in the kitchen where it's been really tough for the last year-and-a-half wearing them in the heat, you're going to see, I think, some of these masks coming down," she said. "I think it's important to say also that we've been advocating for really, really robust vaccination of the restaurant industry since this past December. So we're proud that the majority of our industry in Delaware are already vaccinated. So I think you can rest assured if you're a customer coming into a restaurant that the majority of our workforce is vaccinated."
Leishman doesn't know how many restaurant employees are vaccinated but said that more than 5,000 registered interest in the vaccine, even before the vaccine was available.
She said it will take some time for restaurants to get adjusted to the new guidelines.
"We've gone a year and a few months with so many restrictions, from table size, to masks, to  bar service, to dance floors, to whether you can put salt and pepper shakers on the table. And all of that has been lifted. And so I think it's almost too hard to believe. So really, we're getting a lot of calls and emails into our office about this," Leishman said. "We kind of went from zero to 100 overnight. And I think it'll just take some time for both the business community … and the public to get used to the restrictions for vaccinating people."
She had some advice for the patrons.
"I think it's all really based on self-awareness as customers that, if they are not vaccinated, they need to make the choice for themselves whether they want to go out to a restaurant or not. Some of the wonderful things restaurants are allowed to do during COVID, they're still going to be allowed to do, and that's expanded outdoor dining, that's allowing for carrying out, that's alcohol to go. Some of those popular holdovers from COVID will still be around, and I think will be part of our lives," she said.
"I think they should also be patient because we have so much pent-up demand for going out right now. But our workforce still hasn't come back to where it was pre-COVID. And that's the biggest issue right now ….  is the fact that we're trying to regenerate the workforce that's been so battered during COVID," she said.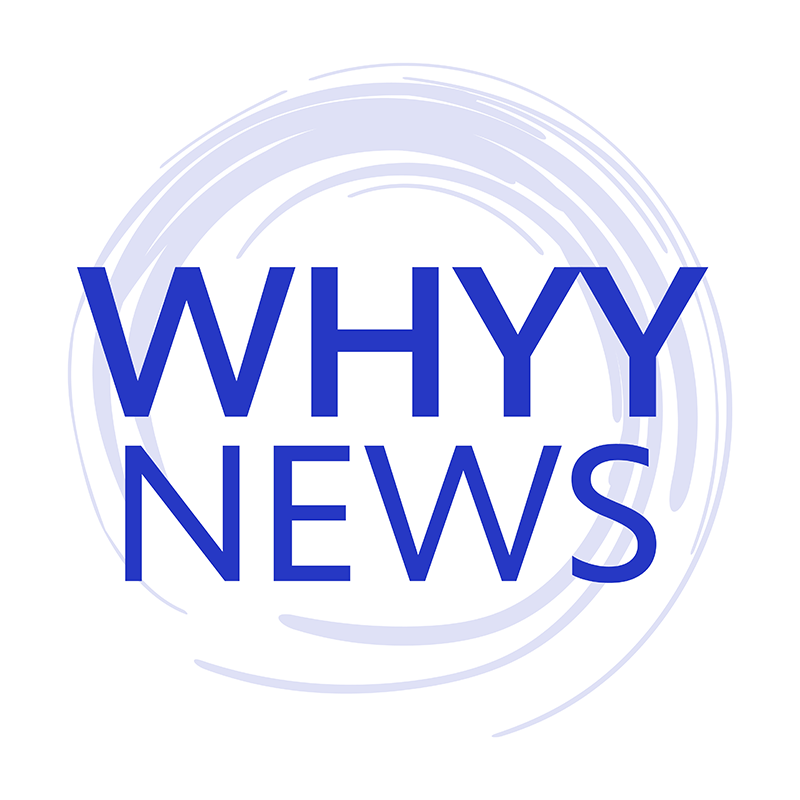 Get daily updates from WHYY News!
WHYY is your source for fact-based, in-depth journalism and information. As a nonprofit organization, we rely on financial support from readers like you. Please give today.