I got the COVID vaccine. Are my side effects normal?
Fatigue and fever, itching, and irregular menstruation. WHYY's Health Desk Help Desk looked into which post-vaccination symptoms are common… and which aren't.
Listen
5:58
This is one of a series of articles in which reporters from WHYY's Health Desk Help Desk answer questions about vaccines and COVID-19 submitted by you, our audience.
Last week, the Food and Drug Administration and the Centers for Disease Control and Prevention recommended a pause in the distribution of Johnson & Johnson's single-dose shot. That's because six women — out of around 6.8 million people who received the vaccine — experienced a rare and severe type of blood clot after getting their shots.
The news made a lot of our listeners and readers hypervigilant about their side effects. Here's what you should expect after getting a COVID-19 vaccine.
Regular side effects | Less common side effects (including delayed side effects) | Menstruation-related side effects | What to watch out for | How to prevent or treat side effects
What exactly are 'normal' side effects?
Dr. Christopher Chambers works in family medicine at Thomas Jefferson University Hospital and is the clinical director of Jefferson's vaccine center. He said many of his patients "have no side effects at all."
For those that do experience side effects, the majority are mild and localized, like soreness or swelling in the arm where the shot was given. Others could be more systemic, such as low-grade fever, achiness, or fatigue that ranges from mild to severe.
The CDC's guidance on common vaccine side effects lists many of the same ones Chambers mentioned: fever, chills, headaches, nausea, and muscle pain or exhaustion. Side effects from the second shot tend to be worse than the first. But all of them tend to go away after a couple of days, and they're nothing to be concerned about.
"I'm not aware of people needing to be hospitalized because of the side effects, you know, routinely," Chambers told WHYY News. "[Although] many patients have had to stay home from work for a day, because they feel like they've gotten hit by a truck."
Even though they're not much fun, these side effects are a good sign. They mean your immune system is working and building protection, with antibodies and T cells that defend you against the coronavirus.
What about delayed or less common side effects?
Some of our audience reported what seemed like regular vaccine side effects, but they were delayed — fever, extreme fatigue, etc. almost a full week after the shot.
Victoria So is 71. The day after her shot, she actually felt fine, "just a little sore on the injection site, which is normal for anyone." But after about seven days, she had aches, fever, and fatigue, almost flu-like symptoms.
"I don't want to eat. I don't wanna move. I just want to sleep," she told WHYY. "I took Tylenol, so I will feel better. And then I slept … [but] after a few days, it's as if nothing happened to me. Everything is gone!"
Most often, Chambers said, COVID vaccine side effects occur within 24 to 48 hours after the shot. Delayed reactions like So's aren't typical, and they may not be definitively associated with the vaccine. Still, that kind of fatigue isn't unusual or unprecedented.
"The fatigue, that's a common one I hear from patients and colleagues," he added. "The 'I was OK, and then several days later, I just felt wiped out'… so I think the common sense is, respect what your body's telling you. Take it easy. And if it progresses, or it doesn't get better, get back in contact with your doctor."
A listener from Abington, 67-year-old Lisa Guth, said she had typical side effects after her second shot: fever, chills, fatigue. But a couple of days after recovering from those, she started getting really itchy on the same side where she'd gotten the injection.
"I had itching in my left eye … it wasn't just my eye, my face itched, my cheek itched, my head itched," Guth said. She isn't even sure it was from the vaccine. "But it was such a bizarre response, something I've never had in my life. And it happened very soon after that shot, [so] I just wondered if other people had reported anything like that."
WHYY's reporters found one study that mentioned delayed skin responses like itchy skin and a measles-like rash after vaccination. The responses described often started a day or so after the shot but could appear up to seven or eight days later. They were also determined to be not life-threatening — unlike severe and immediate allergic reactions, which occur within the first few hours of vaccination — and study participants recovered well.
What about menstruation-related side effects?
Tamsyn Brann, 21, lives in Philadelphia. She had irregular menstrual bleeding a few days after receiving her first dose of the Pfizer vaccine last week.
"I'm on the birth control pill, so my cycle is incredibly structured — it hasn't deviated ever," Brann said. "So the fact that I, like, suddenly noticed bleeding … it was bizarre. I was, like, wait, what's going on here?"
Brann isn't the only one who's experienced something like this. Recently, there have been multiple reports from people saying the vaccine affected their periods — making them irregular, increasing cramping, making blood flow heavier, and more. Kate Clancy, a biological anthropologist at the University of Illinois who specializes in reproductive health, recently launched a formal study on the relationship between COVID-19 vaccines and the menstrual cycle. She's collecting data for that study right now.
Not much is known yet about how COVID vaccination could affect menstruation. But research tells us that vaccines do affect the immune system and the menstrual cycle sometimes responds to that kind of change. Still, Clancy has said, if it turns out vaccination and irregular periods are related, it's most likely temporary and shouldn't be cause for concern.
Watch out for these side effects
Allergic reactions: The Pfizer, Moderna, and Johnson & Johnson vaccines all have ingredient lists available on the Centers for Disease Control and Prevention website, and none of the ingredients are common allergens. In clinical trials, scientists found that allergic reactions to the COVID-19 vaccine were not common, and severe (anaphylactic) reactions have been very rare.
The CDC has a list of recommendations for people with allergies:
If you are allergic to polyethylene glycol (PEG), you should not get either of the mRNA COVID-19 vaccines (Moderna or Pfizer). If you are allergic to polysorbate, you should not get the Johnson & Johnson vaccine. If you aren't able to get one type of COVID-19 vaccine due to allergies from a specific ingredient, ask your doctor if you should get a different type.
If you are allergic to other types of vaccines, for example, the flu shot, you should consult your doctor before scheduling a COVID-19 vaccine.
If you have allergies not related to vaccines — food, pet, environmental, or latex allergies, for example, or allergies to oral medications — the CDC still recommends that you get vaccinated.
If you have a severe or immediate allergic reaction after the first dose of an mRNA COVID vaccine (Moderna or Pfizer) — symptoms like hives, swelling, or respiratory distress — the CDC says you should not get the second dose. And if you get any of the COVID-19 vaccines and think you might be having a severe allergic reaction after leaving the vaccination provider site, you should seek emergency medical care immediately.
Blood clotting: If you received the COVID-19 vaccine from Johnson & Johnson (also known as Janssen, for the subsidiary that makes it)  within the past three weeks and develop a severe headache, abdominal pain, leg pain, or shortness of breath, you should seek medical care right away. But so far, instances of the particular blood clots that have been reported post-vaccine remain extremely rare — the odds appear to be lower than one in a million, based on current numbers.
Is there a way to minimize side effects?
The CDC says you shouldn't take pain-relieving medication before the actual shot. But Chambers said that when he and his colleagues got the vaccine, they did take medication just after the shot, before any side effects developed.
"Some of us pre-treated [took medications before any side effects developed], often kind of at the same time as getting the vaccine," he said.
Earlier this year, there was some theoretical concern that taking an anti-inflammatory medication like ibuprofen (Advil or Motrin) or non-steroidal medications might affect the way the immune system reacted. But, Chambers said, evidence of that hasn't been seen yet. For those who want to self-medicate, he recommends taking acetaminophen (Tylenol) "and if the person develops any achiness or low-grade fever … it's safe to go ahead and take ibuprofen to treat that as well."
It's definitely a good idea to stay hydrated and avoid alcohol before your shot. The CDC also recommends a smartphone app called V-Safe After Vaccination Health Checker that lets people track and report their side effects after the COVID vaccine, plus report severe or unusual side effects to CDC experts directly.
Chambers still strongly recommends the vaccine to all his patients, since any risk from getting the vaccine is far outweighed by the risk of contracting the virus.
"I think one thing COVID has taught us is we're learning all the time about the infection and its complications, and now about the vaccine and its protections and its complications," he said. That's part of why he's reassured by the Johnson & Johnson pause.
"This is the system working the way it's supposed to work … they're doing due diligence by saying, you know, let's take a pause, let's not continue to vaccinate and see if this signals the sign of a serious side effect and whether it is causally related [to the] vaccine."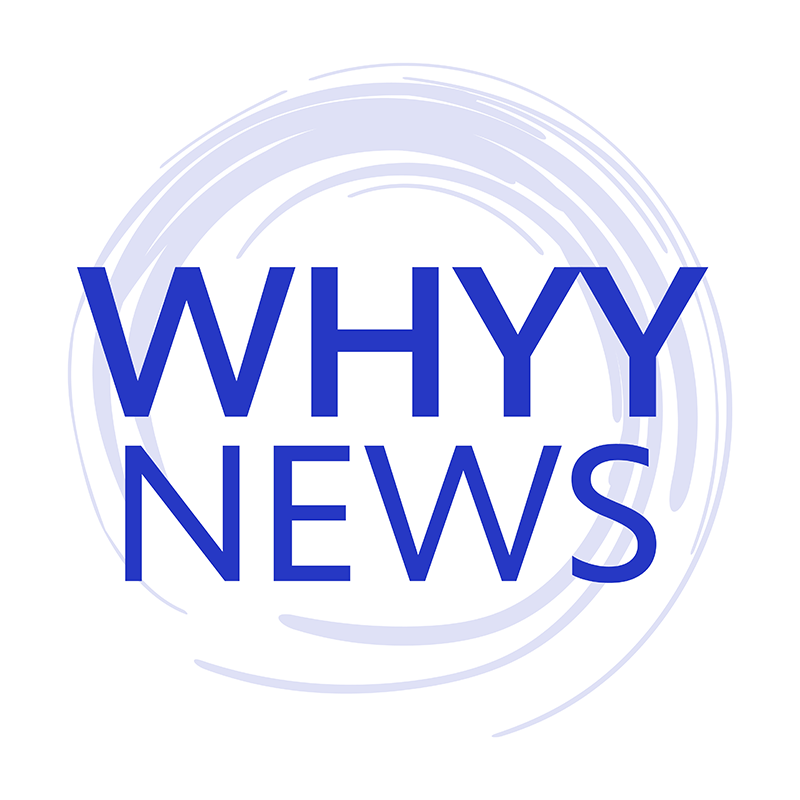 Get daily updates from WHYY News!
WHYY is your source for fact-based, in-depth journalism and information. As a nonprofit organization, we rely on financial support from readers like you. Please give today.