What is a breakthrough COVID infection? How can I avoid it?
Talk of breakthroughs has pushed into the conversation about variants and vaccinations. WHYY's Health Desk Help Desk asked what we know about them.
Listen
5:08
Ask us about COVID-19: What questions do you have about the coronavirus and vaccines?
​​This is one of a series of articles in which reporters from WHYY's Health Desk Help Desk answer questions about vaccines and COVID-19 submitted by you, our audience.
In the last few weeks, a new idea has pushed into the pandemic conversation about aggressive variants and vaccinations: breakthrough COVID.
Research into a July COVID-19 outbreak during high tourist season in Provincetown, Massachusetts, found that about three-quarters of 469 people had already been vaccinated and had contracted breakthrough infections. Testing identified the delta variant of the coronavirus in 90% of specimens from 133 patients in Provincetown.
The research suggested that vaccinated individuals can spread the virus to others — those in the study carried as much virus in their noses as unvaccinated people do. The study prompted the Centers for Disease Control and Prevention to backtrack on its mask guidance for vaccinated people — it now recommends that those who are vaccinated wear masks indoors.
But these numbers also came out of the Provincetown cases: Only four of the fully vaccinated people were hospitalized, and no deaths were reported. Currently, more than 97% of people in the United States being admitted to hospitals with COVID-19 symptoms are unvaccinated, and about 99% of deaths also are among the unvaccinated.
So now, scientists want to ascertain the full extent to which vaccinated people can spread the virus, as well as the delta variant's role in breakthrough COVID. Here's what they know already.
What do breakthrough infections look like in this region?
As of July 30, 469,873 Delaware residents had been fully vaccinated. Of those, there have been 567 breakthrough cases of COVID-19 — or about 0.1% of vaccinated individuals. Twenty-two of the reported breakthrough cases resulted in hospitalizations, and eight people died, though a spokeswoman for the state Department of Health and Social Services said that does not mean COVID-19 was the cause of death.
In New Jersey, more than 4.9 million residents had been fully vaccinated by July 19. Among those individuals, there have been 6,381 breakthrough infections — or 0.13%. Only about half of those people experienced symptoms. Only 0.004% of them required hospitalization, and 50 people, or 0.001%, have died, according to the New Jersey Department of Health.
A spokeswoman for the Pennsylvania Department of Health said the state is working with the CDC to perform data-matching to identify breakthrough cases. Acting Health Secretary Alison Beam said in a press conference last week that the majority of hospitalizations and deaths are among the unvaccinated.
What is considered a breakthrough case?
Most epidemiologists agree that a breakthrough case occurs when a person who has been fully vaccinated becomes infected with the coronavirus. That infection could manifest as anything from asymptomatic, to mild symptoms, to severe symptoms that result in hospitalization or even death.
Opinions vary, however, about what kind of breakthrough infection is most concerning.
For example, Dr. Paul Offit, director of the Vaccine Education Center and an attending physician in the Division of Infectious Diseases at Children's Hospital of Philadelphia, is firm in his belief that breakthrough cases are only those that lead to hospitalization and death. He said that's because the vaccine is doing its job if it prevents serious illness.
"For these kinds of viruses, what you can best hope for in a vaccine is it'll prevent you from having to seek medical attention, or go to the hospital, or be killed," Offit said. "What you shouldn't expect is that it's going to be highly effective at preventing asymptomatic cases or mildly symptomatic cases — in which you could still, in theory, be contagious.
"If we consider mild cases to be breakthrough cases, we're going to be very disappointed with this vaccine. The vaccine is doing what it should do, which is to say that 99% of people who are killed by this virus are unvaccinated and 97% of people who are hospitalized for the virus are unvaccinated. That's a vaccine that's working very well," Offit said.
Official data, however, does track asymptomatic and mild symptomatic cases as breakthroughs. Two other experts WHYY News interviewed also define "breakthrough" in that way, though they agreed with Offit that the most important aspect of a vaccine is preventing hospitalization and death.
What are the concerns around breakthrough infections?
On an individual level, health experts are concerned if a breakthrough infection leads to serious illness.
On a societal level, they are concerned about whether someone with a breakthrough infection can pass the virus on to others.
"If people don't know that they are infected but can pass it on, they may not be taking as many precautions to protect others, and there's an increased chance of spread within society," said Dr. Stanley Weiss, professor of medicine at the Rutgers New Jersey Medical School and professor of biostatistics and epidemiology at the Rutgers School of Public Health.
Currently, Weiss said, there's not enough information about variants among people with mild breakthrough infections, therefore health experts don't have a true picture of what's occurring.
"We don't know that much yet in the general population about the prevalence of breakthrough infection for people who aren't seriously ill because we haven't been doing that much testing and surveillance on that issue," he said. "The evolving information, though, suggests that it's possible for these people who are asymptomatic or have mild symptoms to spread the infection to others. The data that has come out recently has shown that with the delta variant you have a much higher amount of virus in the nasal and oral pharynx, than the original Wuhan strain. It's been said it's a thousand times more."
Is delta the main cause of breakthrough infections?
The delta variant has become the dominant strain of COVID-19 in this region and across the U.S. because it's much more infectious than the original strain of the virus. Delta now accounts for more than 90% of new cases nationwide, the CDC reports.
"If you look at what happened just within the past few days, we had more than 100,000 cases of COVID, and we had more than 500 deaths. Those are numbers similar to what we saw last summer, when we had a fully susceptible population and we had no vaccine," Offit said.
"The delta variant … is just that much more contagious than the virus that circulated last year, so much that it's able to find that susceptible population and cause infection," he said.
A study published in the New England Journal of Medicine in July found that two doses of the Pfizer vaccine was 88% effective at preventing symptomatic disease from the delta variant, compared to about 95% for the original strain. Data from Israel estimated lower effectiveness against symptomatic disease, but said that the protection against severe illness remains high.
Worries about variants are why there's so much debate about the need for booster shots.
"We know from influenza that we need a flu shot every year to prevent infection. So we are probably headed for something similar with SARS-CoV-2," said Dr. Benjamin Abramoff, head of the University of Pennsylvania's Post-COVID Assessment and Recovery Clinic.
"But again," he noted, "the vaccines are really great at diminishing the pathogenesis of infection. So you're much, much better off even if there isn't a perfect match between the variant you are vaccinated against and a variant you're later infected with."
Offit believes changes in behavior are playing a role in breakthrough infections, too.
"We were much better last summer at masking, social distancing, not getting together in large groups. That's not true this summer," he said.
If there's a chance of breakthrough infection, why get the shot?
The health experts said — and data from across the U.S. reflects this — that those who are not vaccinated are at higher risk of getting infected and developing severe disease or dying. In addition, the experts said, unvaccinated people who get COVID-19 can face long-term consequences or even "long COVID" symptoms.
There is a small chance of getting COVID-19 after vaccination, but the shot does reduce a person's chances of being hospitalized, which health experts say is the most important thing.
"They should not assume that being vaccinated gives them 100% protection — it does not," Weiss said.
He offered this analogy to explain the importance of vaccination:
"You have people who are afraid to go out of their houses and cross the street because they might be run over by a vehicle. It's true, they might be. And it's true that if they stay indoors over time, they're less likely to be run over by a vehicle. The number of cars and trucks that ram into people's houses are limited, but they make the news media," Weiss said.
"But the general person can go out, take reasonable precautions, look both ways before they cross, and get across the street safely. The vaccine helps get you across the street safely," he said.
"It's not perfect. You have a car turning a corner at 100 miles per hour, you can't see them, they hit you. OK, you did the best you could, but it's not a reason to say that you shouldn't get vaccinated. The vaccination helps … using your eyes and ears to cross the street helps — it's not perfect. So people cannot look for perfection in medicine, they can't get absolute predictability. But you're gambling with your life if you don't get vaccinated, and worse, you're gambling that it won't affect the people you love."
Weiss said it's important to get vaccinated for other reasons, too.
"'What if you die from that infection, which is quite possible, what's going to happen to your kids?' Then that person may rethink the need to protect themselves and get vaccinated," he said.
Children under 12 are not yet eligible to be vaccinated, and though there haven't been as many COVID-related deaths among children as adults, there have been numerous fatalities. Getting vaccinated protects kids as well, Weiss said.
I've been vaccinated. How can I prevent breakthrough infection?
If you've been vaccinated, it's very unlikely you will get seriously ill from COVID-19, Offit said. Still, you might get an asymptomatic or mildly symptomatic infection.
Vaccinations are never foolproof, the experts said, and though vaccinated people can return to some pre-COVID activities outdoors without masks, they should wear well-fitted masks indoors.
"That is a good belt-and-suspenders approach," Offit said. "I think that's going to mean that you're not going to get really any manner of infection — asymptomatic, mildly symptomatic, or more severe symptomatic, or critical illness."
Masks are highly effective against all variants of the virus, Abramoff added.
Who should be most concerned about breakthrough infections?
Some individuals are less well-protected by the current vaccinations than the average person. That means that they should take greater precautions, the experts said.
A study published last month suggests that the vaccines might not be as effective for people over the age of 80. And Israel recommends that people over 60 get a booster dose for the same reason. There's no clear data on what the proper age cutoff is, Weiss said, but older people should be prioritized for boosters if they're recommended in the U.S.
People who are immunocompromised because of various health conditions or because of the medications they're taking also are at higher risk of having insufficient protection against a breakthrough infection.
Weiss added that more research needs to be done around obesity and the effectiveness of the vaccine. Prior to COVID-19, the CDC suggested that vaccines should be administered with longer needles to ensure the shot is properly absorbed in the muscle.
Older people and those with chronic health conditions also are at greater risk of developing severe symptoms if they get COVID-19, though vaccines do help.
Weiss said that unvaccinated young people without chronic conditions also are getting hospitalized with the delta variant.
Can higher vaccination rates prevent breakthrough infections?
Vaccination squelches opportunities for transmission, the health experts said.
"I was very heartened to see just in the last few days, the U.S. is rolling out a lot of vaccine doses to other countries, which I think is huge," Abramoff said. "New variants can arise anywhere in the world and come back to whack us. So from a purely self-serving point of view, it's helping us to roll out vaccines to the rest of the world, as well as the ethical side of it."
What should we take away from the Provincetown study?
Offit said it's important to note that hospitalization among the breakthrough cases was minute.
"What that tells you is this vaccine is doing what it's supposed to do. It's keeping you out of the hospital," he said.
The study also demonstrates that it is possible for vaccinated people to be contagious, he and the other experts said, and that the delta variant can sometimes infect people who are already vaccinated. Still, they're less likely than unvaccinated people to get seriously ill.
There is a concern that the virus will continue to mutate, Abramoff said.
"If the virus can grow up to levels that allow transmission, and that was what they thought they might be seeing, then maybe the vaccinated people can go on to transmit the virus to others, which is very worrisome, and further, might be an opportunity for the virus to evolve, to change, to select variants that are more capable of growing in the presence of an effective human immune response," he said.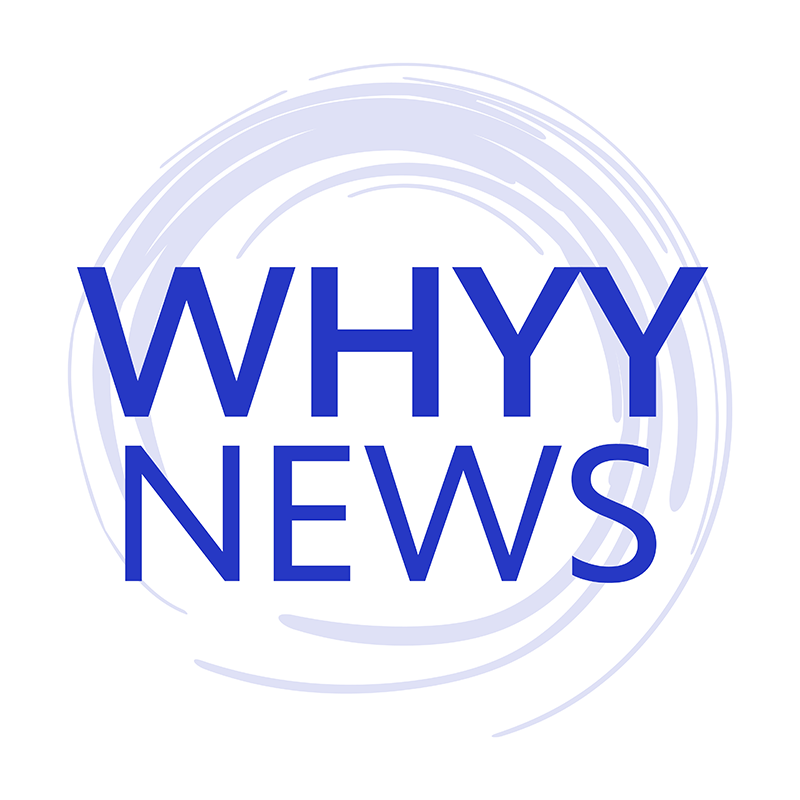 Get daily updates from WHYY News!
WHYY is your source for fact-based, in-depth journalism and information. As a nonprofit organization, we rely on financial support from readers like you. Please give today.