N.J. coronavirus recovery: Trump campaign, GOP sues to block vote-by-mail; Murphy says 'bring it on'
The state GOP hooks up with national counterparts and the Trump campaign to undo Murphy's executive order calling for an all-mail November election.
Updated: 4:29 p.m.
___
Are you on the front lines of the coronavirus? Help us report on the pandemic.
New Jersey officials reported Wednesday 399 new confirmed COVID-19 cases. That brings the new cumulative total to 188,427 since the state began tracking cases March 4. Officials also reported an additional 11 deaths from the virus; raising the death toll to 14,097. The number of probable deaths was revised downward to 1,829.
The latest rate of transmission is above the benchmark at 1.06; meaning for every new case, more than one other person will get infected.
According to the state hospital association, hospitalizations from the coronavirus is below 500. There are 471 COVID-19 patients in hospitals across the state; 92 of them are in critical care as of Tuesday night.
State GOP joins Trump campaign in election lawsuit
The New Jersey Republican Party is once again suing the Murphy administration. This time, they joined with President Donald Trump's reelection campaign and the Republican National Committee — the plaintiffs — in hopes of undoing Gov. Phil Murphy's executive order calling for an all mail-in November General Election due to the pandemic.
In the lawsuit, the plaintiffs called the executive order "a direct usurpation of the legislature's authority" and a "brazen power grab" that violates the Elections Clause and Electors Clause of the U.S. Constitution. They further allege that the governor "in his haste" created a system that will violate a citizen's right to vote and "created a recipe for disaster."
Gov. Phil Murphy responded to the lawsuit at the beginning of Wednesday's coronavirus briefing. He said the Trump campaign is putting itself on the record as wanting to delegitimize the election as opposed to working together to protect the process and public health.
"This goes far beyond attempts at weaponizing the United States Postal Service to disenfranchise voters," he said. "This is now becoming a full-throated propaganda campaign to undermine the election itself."
The suit also alleges that the Garden State has "a long history of problems with voting by mail" and that "countless individuals have been convicted of voter fraud tied to absentee ballots over the last decade." The plaintiffs point to recent charges by Attorney General Gurbir Grewal against four people accused of voting fraud in Paterson's special election in May — including Council Vice President Michael Jackson and Councilman-elect Alex Mendez — as an example.
But Murphy counters that what happened in Paterson was a "positive data point."
"People tried to screw with the system. They got caught. They've been indicted and if they're convicted, they'll pay a price," he said, "that's the system working."
State Sen. Michael Testa, Jr. (R-Cape May Courthouse) will be the local attorney serving as counsel for the plaintiffs. In a statement announcing the lawsuit late Tuesday, he accused Murphy of "attempting to blow up decades of established election law, and a system that is working, through an executive order."
"Not only does the election system he's attempting to implement virtually guarantee some number of votes are lost, miscounted, or double counted, it undermines the faith our citizens have in our elections," Testa added.
State GOP Chairman Doug Steinhardt said his party will not let Murphy "hijack our right to send [Democrats] a message this November."
"We said every option was on the table. We picked one," he said.
Murphy in a tweet before the briefing said "if vote-by-mail is good enough for the President, it's good enough for us."
"We will defend our rights vigorously and we will not back down," he added. "Bring it on."
If vote-by-mail is good enough for the President, it's good enough for us.

As the President and his team try to delegitimize our election and impact the health and safety of millions of New Jerseyans, we will defend our rights vigorously and we will not back down.

Bring it on.

— Governor Phil Murphy (@GovMurphy) August 19, 2020
The state GOP has not been successful in court against Murphy. Recently the state Supreme Court ruled against the party, allowing Murphy to borrow up to $9.9 billion, with restrictions, to avert a fiscal crisis caused by the pandemic.
🚨 Urgent Announcement! 🚨The NJGOP is joining forces with the Trump campaign to fight Governor Murphy's attempts to undermine election integrity!

Posted by New Jersey Republican Party on Wednesday, August 19, 2020
South Jersey gym owners fined nearly $130K for defying Murphy's owners
A judge has imposed nearly $130,000 in fines against the owners of a gym that has repeatedly defied Murphy's executive order to remain closed during the COVID-19 pandemic.
The Atilis gym in Bellmawr, Camden County, opened its doors in May, starting a legal battle over whether Murphy's order for nonessential businesses to remain closed was constitutional. The owners, Ian Smith and Frank Trumbetti, have said they have taken steps to ensure social distancing and taken other safety precautions.
In issuing his order Tuesday, state Superior Court Judge Robert Lougy said the gym could not "ignore orders with which it does not agree."
The Bellmawr Borough Council revoked the gym's business license on Aug. 11 during an emergency meeting behind its defiance of Murphy's orders.
Smith and Trumbetti were arrested July 27 after they decided to operate their gym; ignoring a judge's order to cease operations and leave the premises.
NJ.com reported Friday that the governor is in talks over how and when restaurants and gyms in the state can resume more normal operations. The news comes as New York Gov. Andrew Cuomo announced gyms in that state can reopen on Aug. 24.
The Associated Press contributed reporting.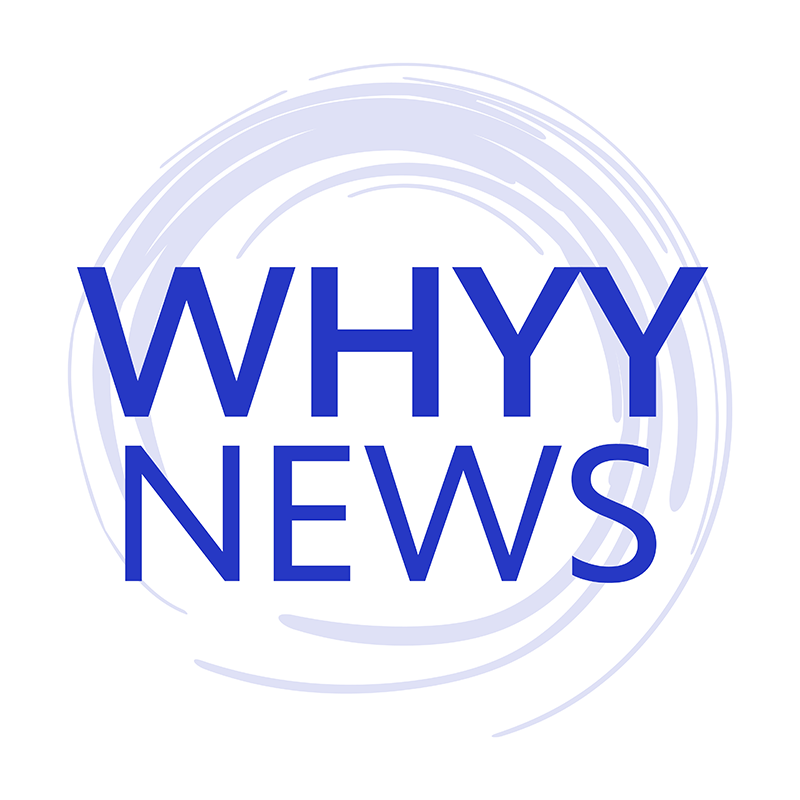 Get daily updates from WHYY News!
WHYY is your source for fact-based, in-depth journalism and information. As a nonprofit organization, we rely on financial support from readers like you. Please give today.