Philly curfew in effect; Outlaw, Kenney announce 'reconciliation' plan as protests continue for 6th day
Philadelphia is yet again imposing a mandatory, citywide curfew — but it will start two hours later than usual, at 8 p.m.
Updated 6:38 p.m.
Mayor Jim Kenney has announced that Philadelphia is launching a "large and diverse steering committee" focused on reconciliation between the administration — particularly, its law enforcement — and its residents.
"It has become increasingly clear to me that our administration and all those in public service really need to find a better way to listen," Kenney said. "We, myself included, need to specifically hear the voices of those who have been silenced for too long: men and women of color."
He said the recent days of protests convinced him of a need for "healing," and said it was long overdue.
"We pledge to do better," he said.
The committee's goals are open-ended. Deputy Mayor Cynthia Figueroa said they plan to report regularly to the public, but don't want to set benchmarks "without listening first."
"Part of how we're going to develop our metrics is based on what the community tells us is most critical, and then what's realistic," she said.
Kenney said the committee will include civic and faith leaders and leaders of community groups, young people, and members of the LGBTQ community among others.
Mayor Jim Kenney (left) joined Police Commissioner Danielle Outlaw talking to business owners at the intersection of Broad and Germantown Avenue in Philadelphia. (Kimberly Paynter/WHYY)

Mayor Jim Kenney (left) joined Police Commissioner Danielle Outlaw talking to business owners at the intersection of Broad and Germantown Avenue in Philadelphia. (Kimberly Paynter/WHYY)

Police stationed outside Max's Steaks on Germantown Avenue in Philadelphia. (Kimberly Paynter/WHYY)

Police Commissioner Danielle Outlaw joined Mayor Jim Kenney in North Philadelphia to talk to business owners. (Kimberly Paynter/WHYY)
Carl Day, a Black North Philadelphia pastor, was one of the people the administration tapped to sit on the committee.
"These people know that we're serious about truth," he said. "They know that we're definitely willing to be transparent, and we're looking for results. Ultimately, that's how we reconcile."
Police Commissioner Danielle Outlaw also spoke, thanking Wednesday's protesters for remaining peaceful. She then rattled off a list of the people city police have arrested since the civil unrest began on Saturday. There have been 755 arrests total, 492 of which were for code violations — people who were still outside after the city's curfews, and protesters who failed to disperse when ordered to — and 228 of the arrests were for looting and burglary.
Kenney and Outlaw spent early Thursday afternoon speaking with business owners and protesters in North Philly.
Asked about ongoing tension between police and protesters in the city, Outlaw praised her officers, saying that "amongst all the turmoil, amongst all the chaos, my rank and file, whether sworn or non-sworn, still get up each and every day, not only in support of me but of their department."
She also addressed the police department's role in escalating tensions with demonstrators. Over the last several days, protesters marching on a highway have been tear gassed, and hundreds have been arrested for breaking curfew and other protest-related incidents.
"I've said this time and time again, we've been sitting on a powder keg," Outlaw said. "And that's why we have to … speak to folks that have been impacted by this … It's not just getting a better understanding of how our actions are impacting them, but also allowing opportunity for fellowship."
She added, though, that she believes "no one would have predicted that it would have imploded the way it has."
As Kenney and Outlaw spoke to press and protesters, a man walked up to a photographer and punched him in the face, according to WHYY reporter Ximena Conde.
A gentleman walked up to a photographer and punched him in the face. Photog is ok but with bloody nose. All the residents denounced the attacker pic.twitter.com/IHPKyym85K

— Ximena Conde (@RadioXimena) June 4, 2020

Outlaw responded, saying incidents like these only add to an already-high "level of fear."
Once again, protesters peacefully call for change
Thousands of protesters are still taking to Philadelphia's streets every day.
On Thursday, two groups peacefully marched through Center City and converged at City Hall. Many of the demonstrators said that it was their first time at a march, and that they'd been moved by images of police using tear gas on protesters earlier in the week.
On Monday, police unleashed tear gas on a group of protesters who had made their way onto Interstate 676. The gas trapped some of the protesters on a steep embankment; many were ultimately arrested.
Police said they had sprayed the gas because protesters had trapped an officer in his car and were rocking it and threatening him. No evidence has been produced, and protesters dispute that version of events.
Samantha Franklin was one of the people who felt compelled to act. She traveled from Ocean County, New Jersey, to march through Philadelphia and said she wants to call attention to endemic racism.
"We need to realize you poke us, we all bleed the same color," she said. "We have the same bones, everything. Our skin color is the only difference, and that's not a reason for someone to lose their life."
Other protesters called for specific reforms.
Sixx King, a local activist and filmmaker who organized a march that started at the Art Museum and went to Independence Hall, said he wants police cameras to be on at all times. He called for police funding to be reinvested in communities, and said he doesn't want taxpayers to foot the bill for officer misconduct.
"We want all settlements to come out of the police pension fund," King said. "The city of Philadelphia should not have to burden that."
The demands protesters laid out come as the city announced the creation of a steering committee to review issues that disproportionately affect people of color and LGBTQ people in Philadelphia.
As has become the norm, Thursday's protesters were flanked by police officers who blocked off streets and diverted traffic. Tension was lower than on previous days, however, and there was little engagement between the two groups.
Curfew is back in Philly, but is now two hours later
Mayor Jim Kenney began imposing citywide curfews through an emergency order on Saturday, when protests over Floyd's killing and police brutality began in Philadelphia. Until Thursday — and except for an extension for Tuesday's primary elections — they always kicked in at 6 p.m.
Thursday's curfew, however, begins at 8 p.m. A spokesman for Kenney declined to comment on why, and said the decision would be explained at a 2 p.m. press conference.
Many major cities have instituted curfews in an attempt to keep mass protests from turning into violent clashes with police, and to quell looting. But Philadelphia's order for all non-essential travel to cease by 6 p.m. was harsher than many. New York, for example, has had an 8 p.m. curfew. Minneapolis, where the protests began and where they were perhaps most intense, first imposed an 8 p.m. curfew, then adjusted it to 10 p.m.
That discrepancy hasn't gone unnoticed by members of City Council.
Restating again: A 6 pm curfew is unnecessary and far too early. At this point, we need to refocus away from curfew enforcement and toward neighborhood safety and meaningful reforms.

— Helen Gym (@HelenGymPHL) June 3, 2020
As of Wednesday afternoon, Philadelphia had arrested 490 people for curfew violations. The number has likely increased since, but a spokesperson for the police department did not immediately respond with an updated number.
The city has also gotten flak for enforcing the curfew unevenly.
In one incident, a group of about 70 mostly white men carrying bats roamed Fishtown on Monday night for several hours, reportedly yelling racial epithets and harassing people who were protesting George Floyd's death. Members of the group also assaulted at least three people.
None of them were arrested for breaking curfew. Local police have said they're investigating.
Wolf appeals to protesters, promises change in police oversight
Gov. Tom Wolf says he's trying to make law enforcement more accountable as protests over police brutality roil Pennsylvania — and he indicated Thursday, he's also rethinking laws he's signed off on in the past.
He issued seven recommendations.
One would be the creation of a Deputy Inspector General within the Pennsylvania Office of State Inspector General, who would focus on finding waste, misconduct and abuse among state police and other law enforcement under the governor's jurisdiction.
Wolf also wants an advisory commission to review misconduct allegations, is encouraging municipalities to create their own, and is directing the state's Commission on Crime and Delinquency to create a subcommittee to look specifically at racial disparities.
And, he said, he wants to install a new standard curriculum for police officers that will teach, among other things, bias and de-escalation training, and get officers mental health and trauma assistance if they need it.
"Too many people have lost faith in our public safety institutions, and in our institutions in general," Wolf said. "We must redouble our efforts to earn the trust of everyone we serve."
Pressed by reporters about a law Wolf signed that limited the sharing of police body-camera footage, the governor said he believes he and the Legislature need to "revisit" the issue.
He urged protesters around the state to stay peaceful, but said he supports their cause.
"We must continue to listen to the voices of Americans and Pennsylvanians who are Black and brown and who have been shut out, kept down and cast aside for too long," he said.
The Pennsylvania State Troopers' Association responded quickly to Wolf's new agenda, calling it an "attack" on police. In a tweet, the group included a photo of Wolf marching with protesters this week in which a sign behind him read "blue lives murder."
Here is our statement on @GovernorTomWolf's attack today on #PA's law enforcement community. We've also attached a photo of the governor yesterday marching with people carrying signs like "Blue Lives Murder." This is unacceptable. pic.twitter.com/DamOxMu0pz

— PA State Troopers Association (@PSTA_1962) June 4, 2020
"What Gov. Wolf is saying today is the Pennsylvania State Police, and all law enforcement in our commonwealth, are no better than those charged with Mr. Floyd's death," they wrote.
The statement didn't address or take issue with any specific components of the governor's plan, however. Asked to elaborate, the group said via Twitter that the statement "speaks for itself."
City Council takes a knee in support of protesters
As Philadelphia entered its sixth straight day of protests on Thursday morning, City Council kicked off its remote session with a gesture of support.
After a moment of silence to reflect on the coronavirus pandemic still gripping the city, Council President Darrell Clarke called the members to take a knee.
"We're going to take a knee, obviously, to recognize what we're going through as a nation and as a city," he said. "We want to take a knee to honor the memory of George Floyd … now recognized as a symbol of all the things that could be wrong in this country."
Clarke said he hopes the protests, which have spread across the country since Floyd's Memorial Day death at the hands of Minneapolis police, result in Philadelphia coming out "stronger, better, more unified."
"I think that if we don't [right these wrongs], the memory of George Floyd will be lost," he said. "I'm just very concerned about the direction that we could conceivably go in."
Montco protesters call for commissioner's resignation
Two hours in, a protest outside the courthouse in Norristown Thursday remained peaceful. A large group of several hundred people listened to speeches and joined in chants calling for the resignation of a Montgomery County elected official.
Earlier this week, Commissioner Joe Gale released a memo on county letterhead calling the Black Lives Matter movement a terrorist organization and faulting it for unrest in Philadelphia and across the country. In the days since, Gale, the county's sole Republican commissioner, has doubled down, both in statements and Tweets.
Protestors chanted "Joe Must Go" throughout the event. Organizers say they don't expect Gale to resign, but plan to keep pressure and accountability focused on him and the two other commissioners, both Democrats, as well as run competitive campaigns against him when he's up for re-election.
There was a small police presence at the edges of the park adjacent to the Montgomery County Courthouse.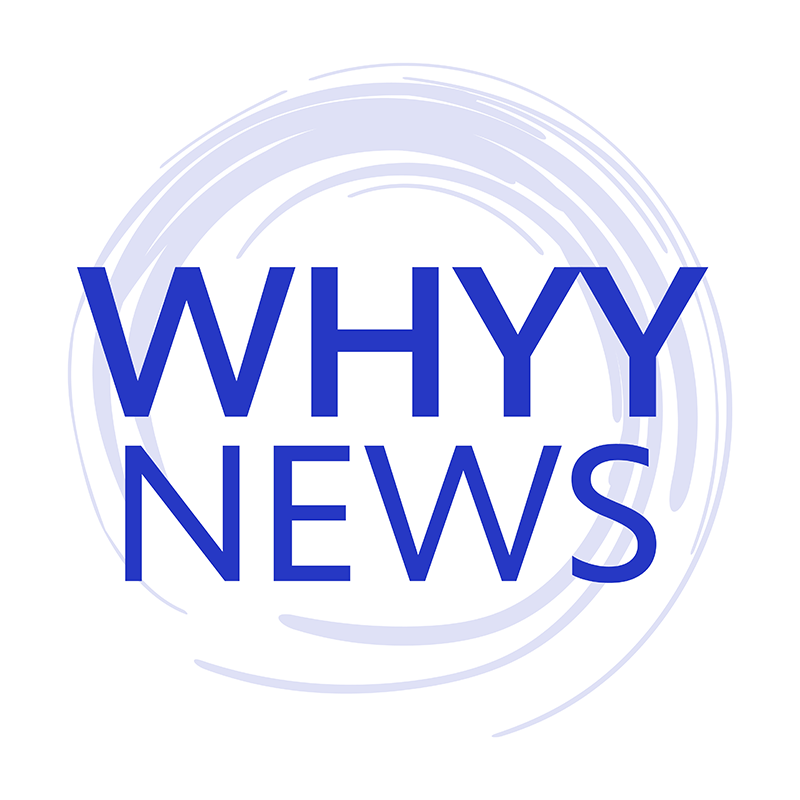 Get daily updates from WHYY News!
Philly Controller plans review of how city handled protests
Philadelphia's City Controller announced Thursday she plans an independent investigation of how the city has handled the protests and civil unrest.
An independent review is necessary for the actions of city officials and police over the past week, said Controller Rebecca Rhynhart.
"There's been a lot of questions raised about how the looting took place for hours," she said. "In one of the shopping markets, it was 15 hours before police showed up."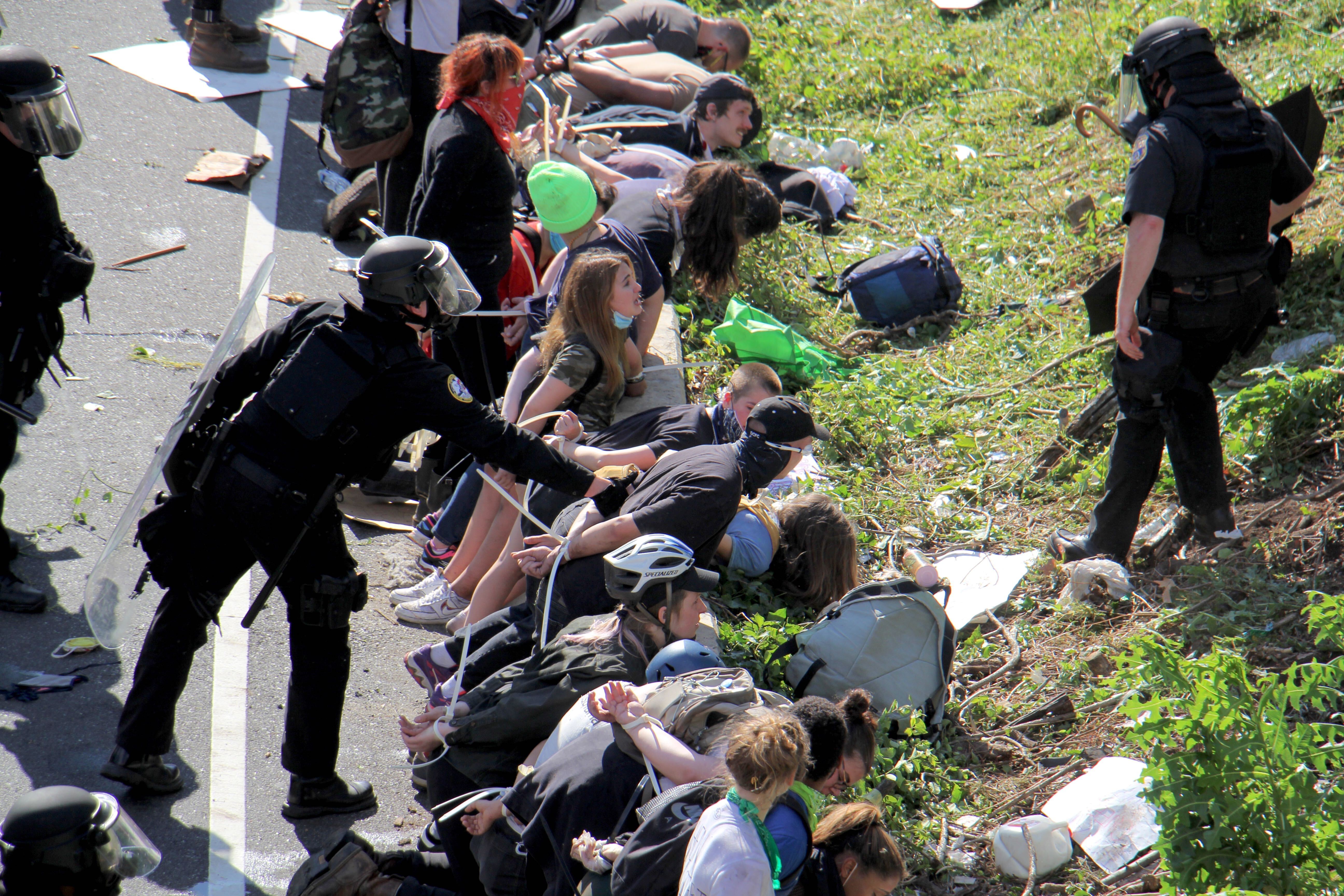 One aspect of her review will include how officers were deployed. For example, Rynhart said as looting branched out of Center City to neighborhoods, including the 52nd Street corridor in West Philly, those areas were relatively "understaffed."
Rhynhart says her office will also review the use of force by city police, above the one promised by Police Commissioner Danielle Outlaw.
"I think it goes beyond just police. I think it needs to be looked at in a holistic manner of actually what decisions were made and when in terms of strategy and deployment," she said.
WHYY is your source for fact-based, in-depth journalism and information. As a nonprofit organization, we rely on financial support from readers like you. Please give today.