Philadelphia protesters want police to condemn white men 'protecting' Fishtown with baseball bats
Amid the civil unrest in Philadelphia, about 50 ATMs in have been blown up since Saturday by thieves attempting to steal the money inside, according to city officials.
Updated 10:03 p.m.
Hundreds of protestors gathered in front of the police station on Girard Avenue in Philadelphia's Fishtown neighborhood Wednesday night to stage a demonstration about the killing of George Floyd in Minnesota, and to protest an unsettling incident in their own neighborhood two days ago.
The 26th District police station was where a group of mostly white men assembled Monday wielding baseball bats, purportedly to protect police from protesters. The group assaulted three people and heckled protestors demonstrating against police brutality. Philadelphia Police Commissioner Danielle Outlaw and Mayor Jim Kenney later condemned their actions.
The group that returned to the police station Wednesday remained peaceful — if frustrated — throughout the demonstration. With signs and small children, they completely filled Girard Avenue. They repeatedly took to one knee, clapping rhythmically and  chanting in unison, "I can't breathe."
Those were George Floyd's final words as a police officer kneeled on his neck for nearly nine minutes until he died.
Many participants had their kids in tow. Morgan Obidowski, who helped organize the event and attended with her partner and nine-year-old daughter, Iva, said she took to the streets in protest to set an example, and a tone for the community.
"We're showing that Fishtown families don't support what we saw on Monday," Obidowski said. "We were pissed and upset and frankly scared, and I don't even need to be as scared of those people as my Black neighbors."
But as the city's 6 p.m. curfew neared, the families peeled off and tension rose between the remaining protesters and police, who were standing in a line in front of their cordoned-off station. Some residents began to argue about how the district handled the white men with bats. A number of people protesting George Floyd's death were arrested Monday night, but no one from the group taunting them was among those detained by police.
Police, intermittently shouting and speaking into a bullhorn given to them by members of the crowd, repeatedly told the protesters the incident was under investigation.
"If you want to help, if you have any information whatsoever pertaining to the incident, please submit it to the internal affairs office," one of the officers said. 
Cop nearest to me got a bullhorn and tried to say something about how these protesters should try to help poorer neighborhoods, got shouted down and argued with some protesters. Feels a little tense. Protesters yelling that the police don't get it. pic.twitter.com/ok29EVLH94

— Katie Meyer (@katieemeyer4) June 3, 2020
Protesters wanted more. After the curfew hit, confrontations with police started to increase, some chanting that Philadelphia Police Capt. William Fisher — who leads the Fishtown precinct – should resign. They also tried to get Fisher and other officers present to take a knee with them. The officers declined.
"It's my choice not to," Fisher said.
Mark Squilla, the city councilperson who represents the neighborhood, came out at one point in the evening and attempted to speak to the protesters through the bullhorn. "We hear you and we see you," Squilla said while reiterating that an investigation is happening.
But when protesters called on Squilla to reprimand the officers lined up behind him, and he didn't, the crowd became impatient. He made a final attempt at reconciliation.
"As Gandhi said, an eye for eye —" he said, before the crowd drowned him out in boos.
Jay Ortiz, who doesn't live in Fishtown but said he's had an office in the neighborhood for years, viewed Monday's conflagration as another example of unequal treatment by the police.
He said wants a better explanation of why the group of white men with weapons were allowed to disrupt a peaceful protest and violate the curfew. He wants the 26th District to condemn the incident as racist.
"That was bullshit, they didn't give us any answer at all…they gave us a phone number," Ortiz said of his conversation with the officers. "They had white people walking around with bats and guns. Like…nobody my color could ever do that. For them to just let that rock? I can't feel that."
Peaceful protests on Broad Street
The fifth day of protests in Philadelphia was marked by large, peaceful gatherings.
Several hundred demonstrators filled Broad Street in Philadelphia for a few hours Wednesday afternoon as they made their way south from Temple University.
The peaceful demonstration was organized by Temple students to protest the killing of George Floyd in Minnesota. It was flanked by police as they walked down Broad to Spring Garden, turning west to the Art Museum.
Police blocked intersections with some drivers cheering on the protesters. There were no confrontations or arrests.
One of the marchers is a student named Niani, who did not give her last name. She walked because she is thinking about the future.
"If we want change, we have to be in the streets. We can't be on Twitter, it's not enough to do a hashtag, it's not enough," she said. "We have to be on the streets, we have to see change."
Police investigating ATM explosions
Amid the civil unrest in Philadelphia, about 50 ATMs in have been blown up since Saturday by thieves attempting to steal the money inside, according to city officials.
Police Commissioner Danielle Outlaw said officers have investigated 135 total explosions around the city since the weekend. The 50 ATMs are believed to have been blown up by M100 and M250 explosives.
John Schmidt of the Philadelphia Division of the Bureau of Alcohol, Tobacco, Firearms and Explosives is investigating the explosions, and has not yet determined if they were homemade or purchased commercially. He is asking the community for help identifying past and future perpetrators: 1-(888) ATF-TIPS.
"Most of these ATMs don't have money in them," said Outlaw. "We encourage businesses that have private ATMs to ensure the money is removed. It's not worth it. It's not worth the injuries or the danger it is imposing."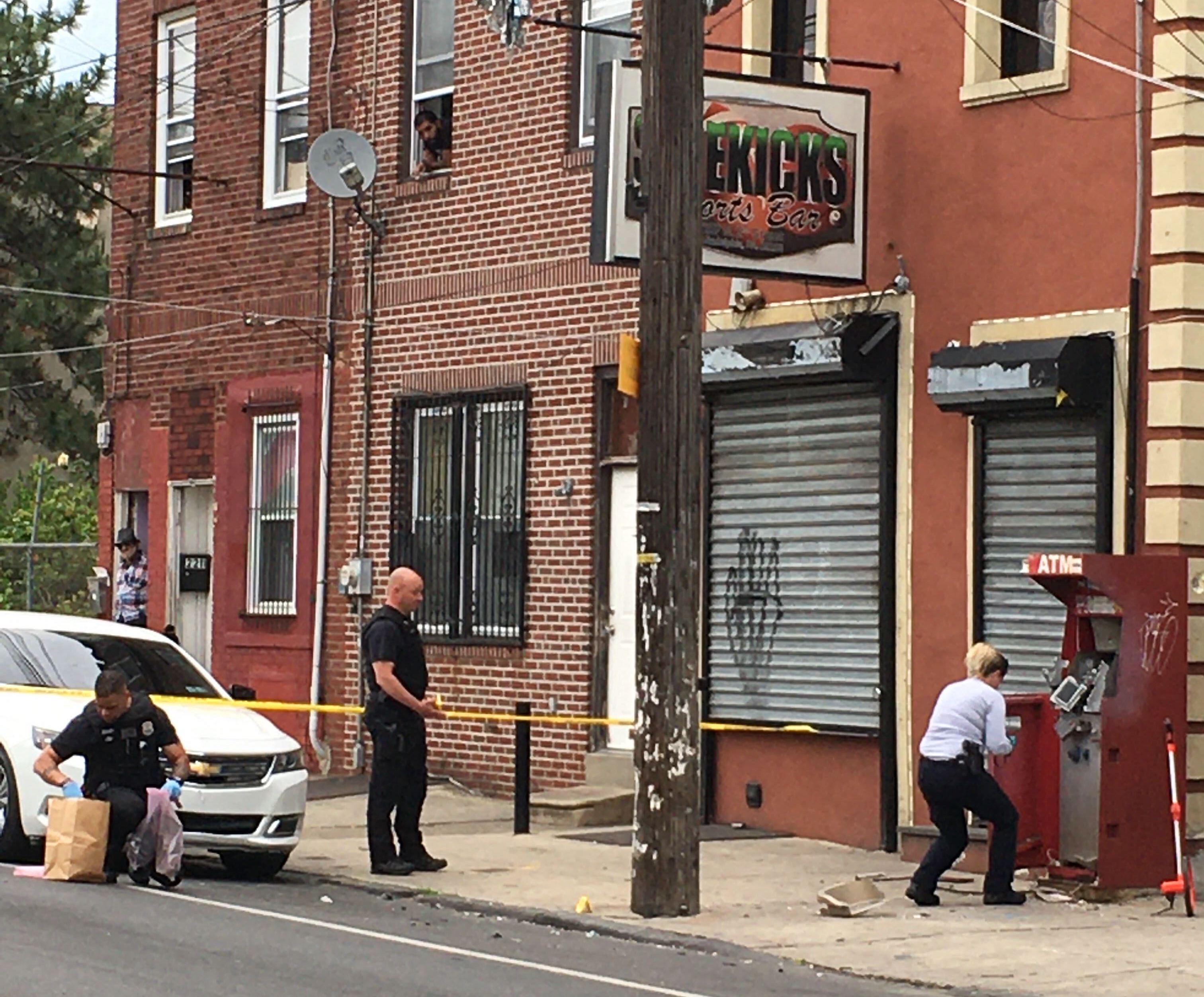 On Tuesday the police department confirmed that a man died while trying to rob an ATM in Kensington with an explosive.
Citywide curfew to begin at 6 p.m.
Philadelphia Mayor Jim Kenney is expected to announce this afternoon that a citywide curfew will begin this evening at 6 p.m. and last until 6 a.m. Thursday. People may leave their homes only for essential business, medical attention or police assistance.
The curfew had been extended to 8:30 p.m. on Tuesday to accommodate voters participating in the primary.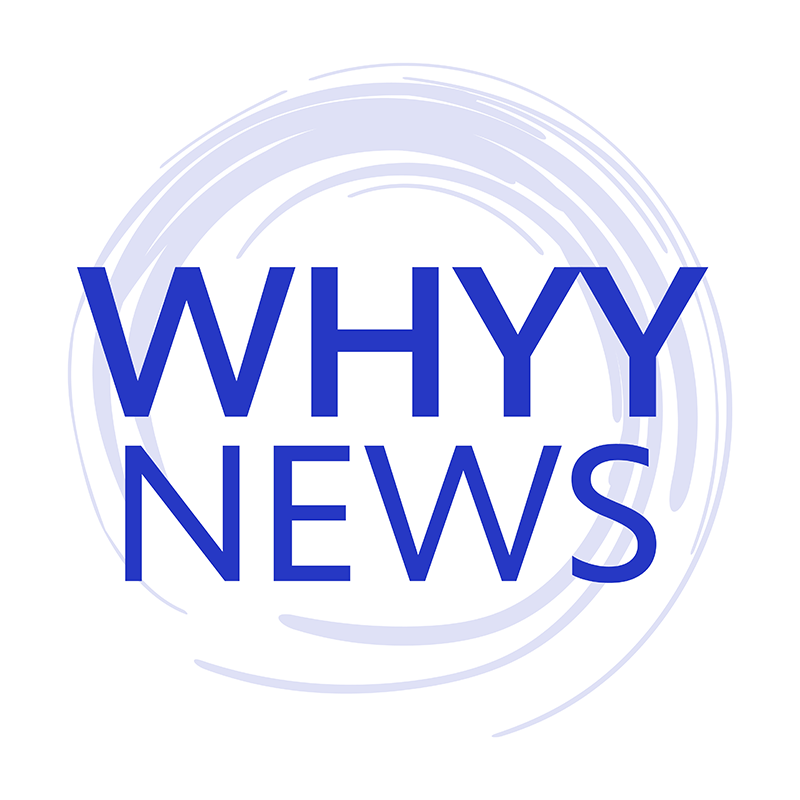 Get daily updates from WHYY News!
National Guard still in Philly through Weds.
The National Guard will leave Philadelphia "hopefully today," the mayor said during a Wednesday morning press conference.
Kenney shifted his statement later Wednesday afternoon, saying instead that he hoped the National Guard will no longer be needed in Philadelphia, but they will remain in the city through at least today.
City and state officials called in the guard, which arrived early Monday morning, after a slew of peaceful protests — some of which resulted in clashes with police and gave way to widespread vandalism and looting — over police brutality and the killing of George Floyd.
The unrest hit cities across the country after Floyd died after being arrested and restrained by Minneapolis police for allegedly using a counterfeit bill. Officer Derek Chauvin was seen on video with his knee pressed on Floyd's neck for nearly nine minutes. Chauvin, who had previously faced more than 15 conduct complaints, has been fired. Three other officers part of the altercation have also been fired.
On Wednesday, the Minneapolis Star-Tribune reported Minnesota Attorney General Keith Ellison planned to elevate the charges against Chauvin to second-degree murder (Chauvin had been charged with third-degree murder) and to file aiding and abetting charges against the three other officers involved.
In a tweet late Sunday afternoon, President Donald Trump called for "law and order" in Philadelphia, and expressed support for calling in the National Guard.
The National Guard was also requested in Montgomery County, where hundreds of people stole items from the King of Prussia Mall and destroyed property.
WHYY is your source for fact-based, in-depth journalism and information. As a nonprofit organization, we rely on financial support from readers like you. Please give today.