'Change needs to happen': Peaceful protests spread across smaller Pa. cities and towns
Between the state's two largest population centers, dozens of protests in smaller cities, boroughs and towns have also taken place, often outside the national spotlight.
Listen
4:27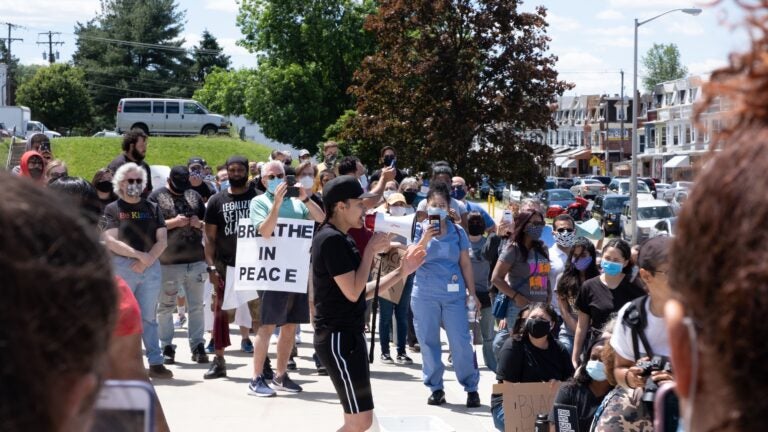 From Philadelphia to Pittsburgh, marchers in Pennsylvania have taken to the streets in recent days to protest the death of George Floyd at the hands of Minneapolis police, and to call for an end of unjust treatment of Black people by law enforcement.
But between the state's two largest population centers, dozens of protests in smaller cities, boroughs and towns have also taken place, often outside the national spotlight. Allentown, Chambersburg, York, Reading, Bethlehem, State College, Erie, Harrisburg and Lewisburg are among those that have held or are planning protests.
Below are some of the pictures and scenes from people who were there.
City of York, York County
"The reason I decided to protest was to fight for my community and for my people. I'm half-Black and my community has always supported me to see the violence that has ensued for decades against them and against us. And I have those worries about them, when my brother goes out to jog or my father drives alone, that's why I continue to fight and that's why I protest so that that will never happen to either of them. When I was standing up there on that stage, I could picture almost as if I was talking to my dad, and talking to my brother, and talking to my sister, my little sister, and their experiences. My dad, he's an old man, and he would tell me about the times he was younger when white students would chase him off the bus…there's still so much that we have to fight [for]."
— Tzipporah Goins, 17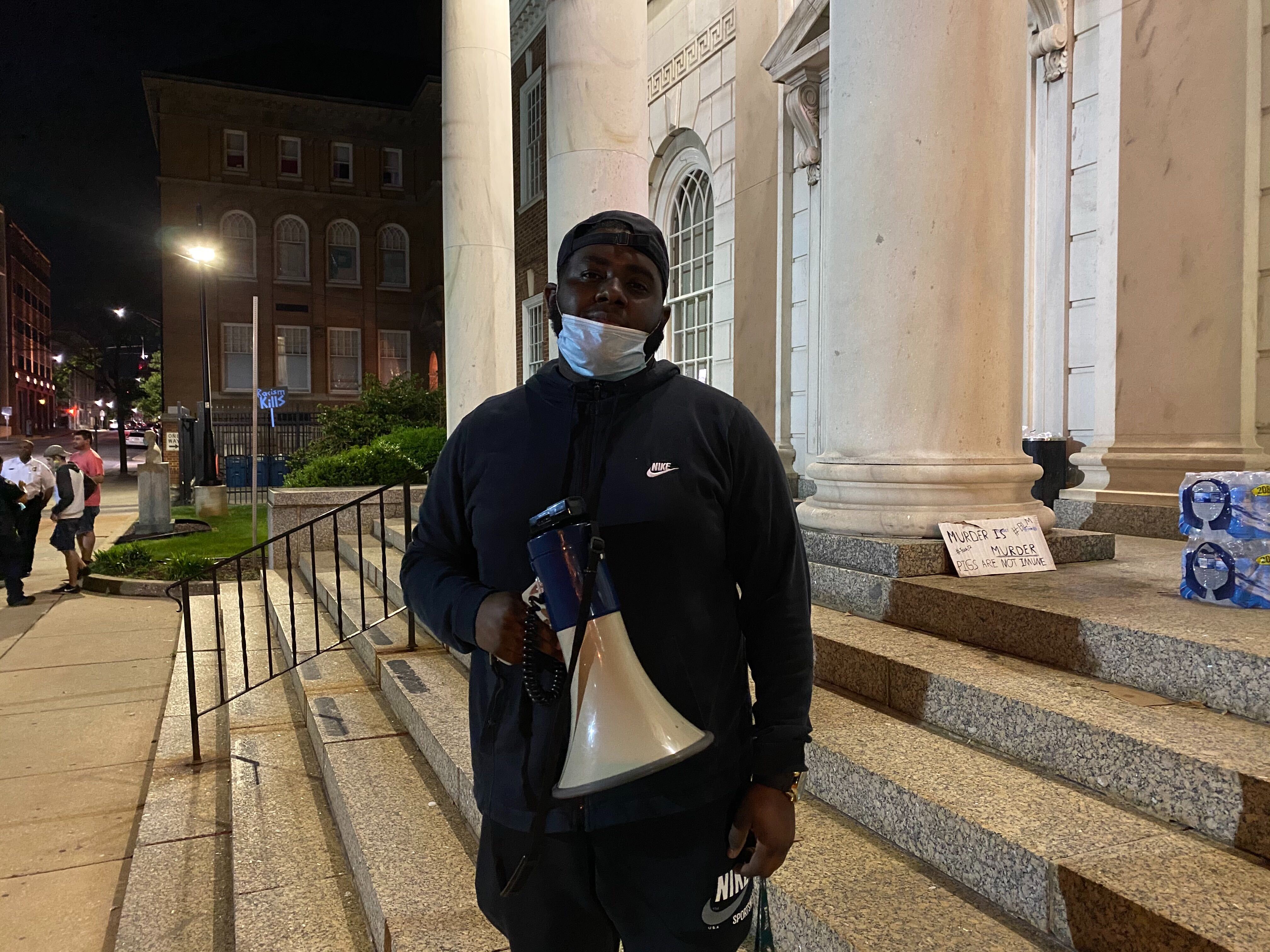 "I was protesting on behalf of George Floyd's death…I came to the protest with a bullhorn…I asked everyone just to speak out of love and just have a clear message…The response was amazing. A lot of people came out. I felt that everybody had the same agenda. Everybody was just trying to speak on how they were feeling…Everybody came together. People were listening, they were chiming in, they were cheering for people who they agree with and it was just an amazing sight to see."
— Harold Miller III, 21
Chambersburg, Franklin County
"I'm protesting because I want to bring awareness that these are not issues that are just happening in major metropolitan areas…From my perspective, our police department for the borough has been amazing and has been very on our side and supportive. They've been bringing the protesters water every day…It's more on a larger local community that we experience racism here."
"I'm an out and proud brown gay man. So I have definitely been called the n-word…I'm in a biracial relationship…and we have definitely experienced hate and ignorance just for being together. And that comes from walking down the street to random things being shouted to kind of like mistreatment…it's not always a welcoming tone…And things just kind of get swept under the rug. And I think it's just a lifetime of that. Growing up here, I'm not saying it's horrible in any way, but I think a lot people, especially allies to the cause really don't understand the severity and the frequency the incidences happen and I think that for me that's really another reason, a main reason, that I'm on the square."
— Phillip Whitley, 31
"The protesters in Chambersburg and across the world have been protesting for George Floyd, Breonna Taylor and Ahmaud Arbery; but beneath the surface of these protests are the 400 years of anger, exasperation, and hate from slavery, the Civil Rights Movement, the spread of disinformation about communities of color and the continued blind eye that is turned by those in the majority. We are still protesting for Tamir Rice, Eric Garner and countless others who have lost their lives due to law enforcement officers overstepping their boundaries. We are protesting because we cannot just assume that our young Black and brown children will be safe venturing out in the world…We want better policies put in place to protect our people. We want to be provided the same opportunities as those in the majority. We want to be able to ensure that a minor traffic violation will not lead to us not being able to see our loved ones."
— Brice Williams, 24
Reading, Berks County
Scenes from solidarity protests in Reading, Pennsylvania. (Tyler Washington)

Scenes from solidarity protests in Reading, Pennsylvania. (Tyler Washington)

Scenes from solidarity protests in Reading, Pennsylvania. (Tyler Washington)
"I am protesting because change needs to happen…some of the policies in government, especially within the police departments, I think that needs to be taken from a federal level, all the way down."
"The protest was meant to be unifying…it was very peaceful. We did walk with the local police officers. Government did show up. To me, there wasn't enough conversation from our local leadership, it was the community that was speaking mainly. That would be one of my main criticisms about the event, although I do like how the city did show up for each other. We started at the high school…and we walked down to the City Hall to have some conversation as well, and then we carried it over the bridge to West Reading, and through a little bit of Wyomissing, and that's where my biggest issue came…In the Reading Area, the police were there, they were in their normal uniform — they were there in support. However when we crossed the bridge…we were met with officers from not only the West Reading, the Wyomissing area, but the whole county…they were wearing riot helmets, one of them did have a riot shield. And at this point we had walked through the whole city, it was very peaceful…to me that speaks to the relationship between the city and the surrounding area."
— Tyler Washington, 27
Get more Pennsylvania stories that matter
WHYY is your source for fact-based, in-depth journalism and information. As a nonprofit organization, we rely on financial support from readers like you. Please give today.