Curfews, and the legal perils of enforcing them unequally
Between Saturday and Wednesday, about 500 people were arrested on curfew violations under Mayor Jim Kenney's emergency order.
Listen
4:18
When Anthony Smith started getting messages Sunday evening that police were amassing in his West Philadelphia neighborhood along 52nd Street, he decided to check it out. He had been at a protest earlier in the day, helping people recover from tear gas and passing out water.
"I'm thinking, the community response must be crazy," he said. "Because there's so many police, they must have burned a whole bunch of stores. It's like something really crazy must have occurred. When I got there, it was like nothing happened."
He saw a passerby with headphones walking obliviously toward a line of SWAT vehicles and tried to stop him. But soon, he and the man, whom he had never met before, were grabbed from behind, handcuffed, arrested and thrown into a police van together. The police started to drive, but it would be about five hours before the van came to a halt at the 22nd Police District in North Philadelphia, at 17th Street and Montgomery Avenue. It was about 3:30 a.m., and he was five miles from where he was originally arrested. They charged him with curfew violation, and with SEPTA shut down, it took him a couple of hours to walk home.
On his way, Smith hoped he wouldn't be picked up again for violating curfew, which wouldn't end for another three hours.
"I've never had to deal with a state-imposed curfew," he said. "So I had no idea what the ramifications of staying out past curfew was."
Smith said even with the curfew, he would have gone out anyway because he felt people needed his support and help. Smith, who teaches social studies at YouthBuild — a Philadelphia charter school for students who have dropped out of high school and do not have a diploma or GED — is also active with Philly REAL Justice, a group that works to end police brutality.
Though looters did commit property damage, Smith said, he was part of a peaceful protest and did not witness any violence by those who were protesting.
"The actual violence is occurring when police are interacting with people," he said. "And I don't know if they understand that they are actually creating more unrest. People aren't saying, 'Oh, wow, thank goodness the police are here. Maybe they can stop all of this. People are saying, `Oh, no, the police are here,' which should be a really big concern."
Smith was one of 490 people who have been arrested and cited with curfew violations thus far, Police Commissioner Danielle Outlaw said at a Wednesday press briefing, noting that number would likely increase as booking paperwork is processed.
But Smith said — and civil rights attorneys agreed — that enforcing curfews equally and across the board does not always happen, and that could lead to these charges eventually being tossed.
"It's clearly just like whoever the police have a negative impression on, that's who will get a curfew charge," Smith said. "And for the people protesting at 52nd and Arch, there was the police, the SWAT team, and the National Guard. And we didn't have bats like they had in Fishtown, like they had at the Target in South Philly. You know, we had music and food, and they destroyed the food. They arrested and shot people on 52nd Street."
In Fishtown Monday night, white men armed with baseball bats gathered for what they say was an effort to defend the 26th District police station in the neighborhood. The men beat up several people, including a WHYY producer. The men were recorded using racial epithets and harassing residents. None of the men were arrested on assault charges or for curfew violations.
Fishtown resident Shannon Wink, who formerly worked at WHYY, said she called the police district to ask about the armed men.
"And the guy I talked to said, `They're not doing anything wrong, I will take this up with hierarchy.' And I said, 'What about the curfew?'" Wink said.
Philadelphia police have launched an internal affairs investigation into the Fishtown incident.
Since Saturday, overnight curfews have been imposed through an emergency order signed by Mayor Jim Kenney in response to looting and vandalism that began that afternoon in Center City. The unrest spread to other parts of the city in the wake of protests responding to the death of George Floyd at the hands of Minneapolis police last week. The emergency order is limited to two weeks, but Kenney could extend the order.
Restating again: A 6 pm curfew is unnecessary and far too early. At this point, we need to refocus away from curfew enforcement and toward neighborhood safety and meaningful reforms.

— Helen Gym (@HelenGymPHL) June 3, 2020
Several large cities across the country have imposed similar curfews to quell the violence.
David Rudovsky, a senior fellow at the University of Pennsylvania's Carey Law School and a civil rights attorney, said curfews cannot be imposed to prevent protests.
"That would be something that I think the courts would not uphold," Rudovsky said. "On the other hand, targeted curfews, curfews at night when there's been serious disruptions in the city, I think courts would more likely uphold. It's certainly not clear what the district attorney will do with those cases going forward."
Rudovsky said selective enforcement by police raises issues, for example in the case of bat-carrying protesters in Fishtown not facing arrest and charges, while other protesters, like Smith, have.
"Beyond the First Amendment, it presents serious problems about policing," he said. "It has to be even-handed. And if it's not, then there certainly could be consequences for the city if cases are brought for civil rights violations."
Paul Hetznecker, a criminal defense and civil rights attorney who has a long history of defending free speech issues in the city, said it can be up to individual police commanders how to enforce the curfew.
"That enforcement, like any other decision made by the police on the streets, unfortunately, is often completely in the unfettered hands and discretion of that officer or the unit commander at that particular site and location," he said. "So that creates constitutional questions."
Ultimately, it will be up to the District Attorney's Office what happens with those charges, for which the penalties range from $100 to $300. DA Larry Krasner spent a long career as a criminal defense attorney defending high-profile free speech cases, such as those faced by ACT-UP protesters and the protesters at the 2000 Republican National Convention in Philadelphia.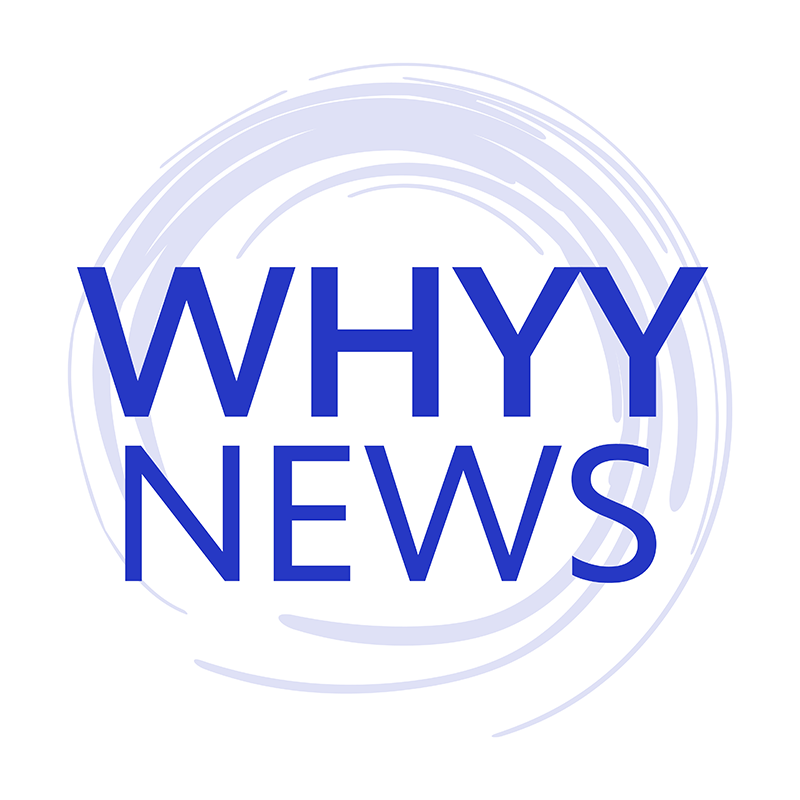 Get daily updates from WHYY News!
WHYY is your source for fact-based, in-depth journalism and information. As a nonprofit organization, we rely on financial support from readers like you. Please give today.