The pandemic nightmare of being a working parent of young children will not relent
Parents continue to feel the precariousness of careers and routines dependent on reliable child care during an ever-ongoing pandemic.
Ask us about COVID-19: What questions do you have about the coronavirus and vaccines?
On the first Monday after the winter break, Salma Khan's husband took their two young children to their child care center in West Philadelphia only to find it was closed because of a COVID-related staffing shortage.
So Khan spent the week trying to work from home while taking care of her kids. She hit her breaking point that Wednesday when her 3-year-old daughter insisted on greeting all the participants of a virtual meeting and holding down the letter "A" on the keyboard.
"I wasn't really taking care of her or engaging with her. Nor was I engaged in that meeting. I retained nothing. Why was I in that meeting?" said Khan, who runs community engagement and advocacy at the Philadelphia School Partnership. "It was this realization that my husband and I came to that we would never pay anyone to watch our kids the way we do when we're working from home."
Khan felt overwhelmed by the accumulated stresses of the pandemic, the demands of her career, and worries that she wasn't being a good mom. With the threat of more last-minute child are closures looming, she decided to quit her job. Monday will be her last day.
"It's the first time I am leaving a job without another job in hand. And it's certainly scary," said Khan, whose husband is an attorney. But she said that, given that the family can afford for her to take a break, it doesn't make sense to continue working.
"My support system, in our case child care, could be gone at any moment. It's just waiting for the shoe to drop," Khan said. "I am burned out from the last two years. The level of unpredictability — it's just not tenable."
While public health officials say the omicron surge that temporarily closed her family's school and many others has peaked, many parents of young children continue to endure major, lasting disruptions in their lives. Complicating matters is that while the risk of serious COVID effects in children remains low, many parents of 0- to 4-year-olds who are ineligible for vaccination feel torn between adhering to strict mitigation efforts and facing day-to-day realities.
The closures and strict quarantine requirements for kids with close COVID exposures have underlined the precariousness of careers and routines dependent on reliable child care during an ever-ongoing pandemic.
They also reflect the struggles of a local child care industry that has shrunk over the past two years as workers leave for often better-paid jobs in other fields — ones that may not require them to be in extended, close contact with children too young to be vaccinated.
For parents accustomed to child care centers and afterschool programs that can adapt to changes in their work and school schedules, sudden shutdowns can feel like a "shocking" betrayal, said Leslie Spina, executive director Kinder Academy, which has five early childhood centers serving mostly lower-income immigrant families in Northeast Philadelphia.
"It's not the environment they're used to. They're used to us being the problem solvers, open for whatever situation. We always said: 'We can make it work.' In this situation, we can't. Parents don't feel supported," she said.
Dozens of closures
Spina had to close one of her centers permanently in 2020 after mandated shutdowns, and another went virtual for most of last year because families and staff members were afraid of contracting COVID. She said she knows of a number of other centers that have closed, including some that had been in business for 50 years or more.
About 11 percent of the city's licensed child care providers reportedly closed permanently between April 2020 and May 2021 and fewer new centers opened than in previous years, resulting in a net loss of 57 providers, according to data from the Pa. Department of Human Services.
While working with kids can be personally rewarding, child care positions often include many responsibilities — strict punctuality, long hours, compliance with health and safety rules, and very close interaction with the public. Comparatively, jobs that offer higher pay, including some retail, can have less stringent expectations, Spina said.
"For that little bit of money you're making, relatively, to expose yourself to so many people who could possibly have COVID and who are unvaccinated, and then to have the burden of all of this work that's really at the core of what we do, makes this job really hard. It's hard on your brain and it's hard on your body," she said.
Labor shortages mean that Spina's centers and many others across the city have empty or under enrolled classrooms despite having children on their waitlists. The shortages also mean schools have no backup staff and may have to shut their doors for a few days when just one or two teachers have a COVID infection or exposure.
The centers' acute sensitivity to preventing the spread of infections, as mandated by city and federal guidelines, has led to financial crises for parents like Northeast Philadelphia resident Maria Caballero, whose two sons attend a Kinder Academy center.
Caballero's 2-year-old has frequent bronchitis and sometimes has a loud, phlegmy cough. This leads her to be constantly stressed that Kinder will call in the middle of the day and ask her to take him home for a 24-hour waiting period, or report that he's been exposed to COVID and must quarantine for 10 days.
Last year she lost her job as a medical assistant at a pediatric care center after the school repeatedly called her to pick up her son over a fever or other mild signs of illness, she said.
"There are so many times that they called me to come and pick them up because of a little thing, like a little cough. 'Oh, you have to come and pick him up, he can't be here.' I'm like, well, you know, not a lot of people have the help. I'm a single mom, I need the money. I have bills. I have payments. This is why we pay you guys to take care of our children while we work," Caballero said.
Her current employer, another health center, is more understanding, but recently she again lost out on a few weeks of pay. She had to quarantine for about two weeks due to an exposure, and then Kinder said her kids had to quarantine for additional two weeks because they had been in contact with her, she said.
Caballero lives with her grandmother, who can watch the kids a few days a week, and her sister has been out of work lately and has been able to help too. But she points out that the city recently shortened quarantine periods to 5 days for schools that follow strict masking, social distancing, and other guidelines, and lamented Kinder's adherence to the older standard.
"It's ridiculous. They're like, 'Oh, but it's the CDC guidelines.' I'm like, 'Okay, call my job and let them know I'm going to be out for a month, then,'" she said. "They're too much."
Struggling with unpaid bills
The quarantines have even created hardship for some of Kinder's own employees.
Yashira Morant is both a teacher at a Kinder Academy in Rhawnhurst and the mother of a 5-year-old who attends one of the company's other centers. She tested positive recently and had to follow up her 10-day quarantine with an additional 5-day quarantine for her son, even though he tested negative. All her students had to stay home as well.
"It's frustrating, especially the additional five days I had to do now with my child, when I tested him twice. The guidelines are just ridiculous … Before I even knew I was positive, I was obviously kissing up on him and hugging him. It wasn't like he wasn't exposed already," she said.
Her fiance is still working and bringing home a paycheck, but her time at home has created a major financial strain.
"Right now we're at a really bad struggling point because I haven't been able to go back to work. Bills are just piling up now. Like, we're trying to pay as much as possible, but we obviously have to put things on a back burner, and add up the additional late fees on things, because we have to put rent before electric, things like that, and make sure that we're able to buy food," she said.
Spina said her centers are obligated to follow the quarantine requirements, but acknowledged they come with "huge consequences" for parents, especially those who are hourly workers. "It's been a real challenge to support families and not have them feel them like we're policing them as parents," she said.
The virus' impact on teachers' relationships with families is clear to Juanita Medina, who has run Mi Familia Childcare Center in Olney for 22 years.
Parents have to wait outside to drop off and pick up their kids, limiting face-to-face communication. They also struggle to accommodate an earlier pickup time that Medina instituted so her staff has time to sanitize all the toys every evening and set up an anti-viral fogger, she said.
But Medina said parents respect that she follows the protocols closely to keep children safe. As a result of that trust and parents' need to go to work, demand remains strong for spots at her school, she said.
The challenges and heartbreak, though, have piled up. She has an empty classroom because she can't find a suitable new hire. One of her teachers quit, and her own husband passed away when the virus swept through the school and forced a temporary closure in February 2021.
"It's been pretty tough ever since we came back, because my husband was my other half in here. If I had an appointment or if I had somewhere to go, he would be here, answering phones. He was maintenance, he was the cook, he was the manager. He was everything," she said.
One new hire left within a week after she saw the job's masking and sanitizing requirements and had an apparent panic attack, Medina said. Another effort at hiring more teachers last October failed to draw any applicants.
"We had flyers, we had an announcement of hiring on the spot, we had balloons outside, and just nobody came," she said.
Mi Familia has 20 children enrolled, down from 40 before the pandemic. Medina said she has managed to stay afloat thanks in part to a stabilization grant funded by the federal American Rescue Plan Act, which allocated $655 million for providers in Pennsylvania. She could bring in more revenue by simply accepting more children, but she doesn't want to overextend her staff or exceed guidelines for student-staff ratios.
"If I had more children we'd be out of ratio, and that's one thing I do not like to do," Medina said. "I always like to go by the rules."
WHYY News' Laura Benschoff contributed reporting.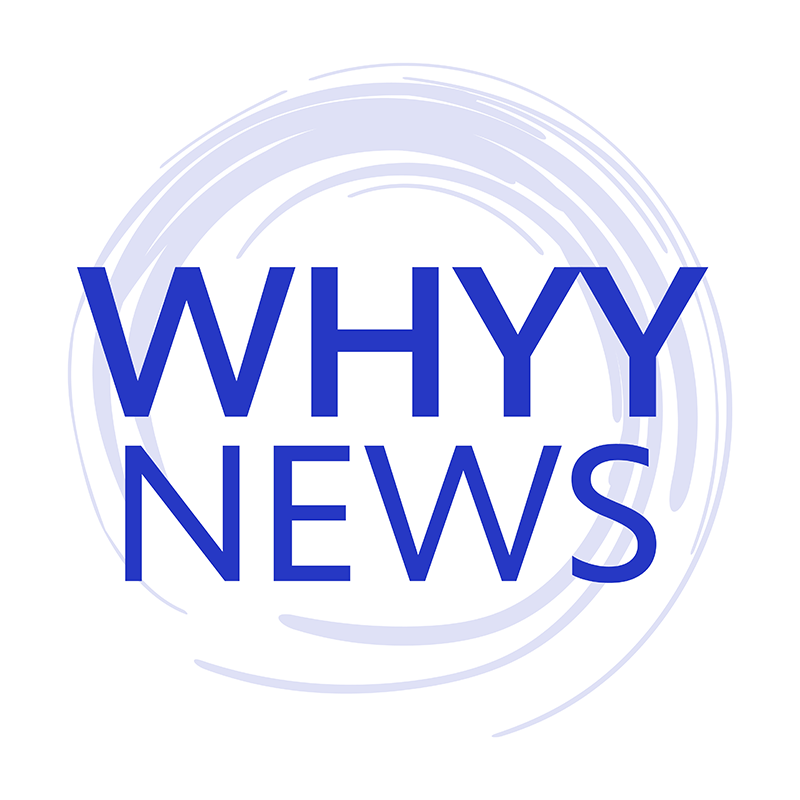 Get daily updates from WHYY News!
WHYY is your source for fact-based, in-depth journalism and information. As a nonprofit organization, we rely on financial support from readers like you. Please give today.