Omicron surge has peaked in Philadelphia; city issues new school guidance
Cases are down from their peak around Jan. 9, city Health Commissioner Bettigole said. Hospitalizations, which lag new cases, are up.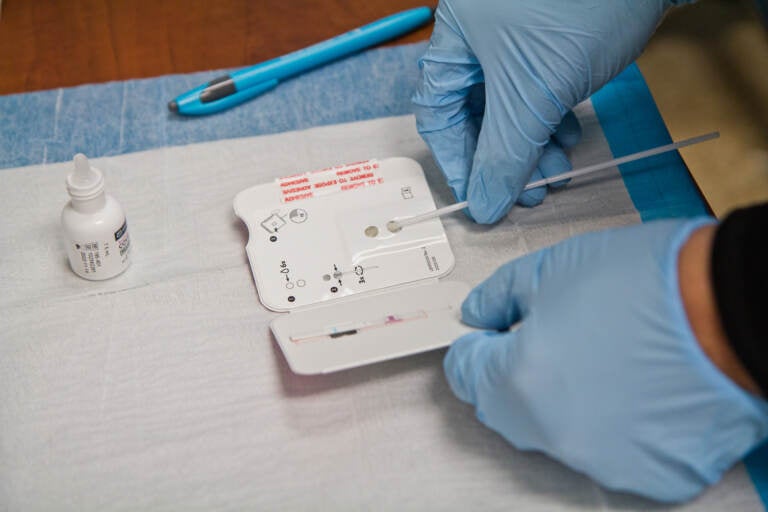 Ask us about COVID-19: What questions do you have about the coronavirus and vaccines?
New COVID-19 cases in Philadelphia have begun to drop, according to the city Department of Public Health. Cases appear to have peaked around Jan. 9. Now, they're falling as quickly as they rose: Cases are 50% lower this week, hovering around 1,980 new cases per day — down from more than 3,500 new cases per day last week.
"I want to be perfectly clear though, this does not mean that the danger has passed," city Health Commissioner Cheryl Bettigole said at a briefing Wednesday. "It's only because things are slightly better this week than last week that we're hopeful."
Hospitalizations are up from last week, which follows the trend of hospitalizations and deaths lagging behind new cases. Currently, 1,432 people are hospitalized in Philadelphia with COVID-19. Most of those hospitalized are still not fully vaccinated, said Bettigole, who encouraged everyone to get their shots.
Modeling from Pennsylvania State University presented to the White House shows that the United States will still see a spike in deaths in the weeks to come, though deaths in Philadelphia seem to be declining.
More than 20% of tests reported to the Health Department are coming back positive, which is a decrease from previous weeks, but still indicates that the city is likely missing a significant number of positive cases, said Bettigole.
She acknowledged that it can still be very difficult to find a test, and reminded Philadelphians that all households can now order four free rapid, at-home COVID tests from the federal government at special.usps.com. There should be a telephone number set up soon, she said, but those without internet access can call the city's helpline in the meantime at 215-685-5488.
Because those tests won't arrive until February, Bettigole encouraged those who need one now to look at the options at phila.gov/testing or to buy rapid tests at a local pharmacy. Those with private insurance can be reimbursed if they submit receipts. She said the Health Department is exploring the option with the state for Pennsylvania Medical Assistance to cover the tests prescription-free.
New school guidance
Based on new Centers for Disease Control and Prevention recommendations, the city is adjusting its guidance for those who test positive in Philadelphia schools.
Current Philadelphia protocol recommends that students or staff who test positive must remain out of class for a 10-day isolation period. That guidance remains in effect, unless the school is able to implement several layers of protective measures. If the school is able to implement the following, students can return after five days, as long as they continue to wear masks for five more days:
Proper ventilation
Contact tracing for maskless, high-risk exposures
Weekly screening tests for students: At least 10% of the school's unvaccinated population should be tested weekly
Maintaining a separate area for teachers and students who have returned before 10 days to remove their masks and eat lunch
Strict masking
Teachers and staff members who test negative on a rapid test two days in a row after five days can return to class, with masks.
Schools or education agencies must consult with the city Health Department to demonstrate they can meet all of the above required mitigation layers before switching to the five-day system.
Due to the extremely high amount of community spread, Bettigole said the Philadelphia School District will no longer use overall case numbers as a metric for ending in-person classes. Individual schools may still suspend in-person classes if a substantial number of staff members or students are out with the virus.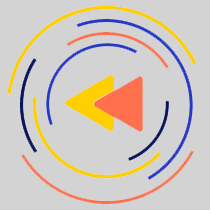 Saturdays just got more interesting.
WHYY is your source for fact-based, in-depth journalism and information. As a nonprofit organization, we rely on financial support from readers like you. Please give today.