Philly hospitals 'extremely stretched' with COVID patients, but health officials see some hope
COVID-19 cases and hospitalizations are still high in Philly overall, straining hospitals, city health officials said, but new positive cases are down slightly from last week.
Ask us about COVID-19: What questions do you have about the coronavirus and vaccines?
The COVID-19 situation in Philadelphia remains serious, but city health officials say there is hope.
The number of COVID-19 cases in Philadelphia remains high at more than 2,900 per day on average. The number of COVID-19 patients in local hospitals also continues to go up.
Philadelphia, like the rest of the country, is not able to do as many genetic tests on virus patients' samples as they would like to identify variants. Health Commissioner Dr. Cheryl Bettigole said the city is building a lab of its own, but it will not open until June.
She also said the number of new cases, and the percentage of tests that come back positive, are both slightly lower than last week. However, it is too soon to tell if the latest surge in cases is beginning to wane.
On Monday, ChristianaCare, the largest health system in Delaware, said it is going to crisis levels of care because of the spike in cases and hospitalizations. It's not quite that dire in Philadelphia, but hospitals here are still struggling, according to Bettigole.
"Conditions at Philadelphia's hospitals remain extremely stretched, and many are delaying surgeries that can be delayed. Staff shortages are impacting many health care institutions, from hospitals to COVID testing sites, with many out because of COVID infections," she said.
She added that people should not use emergency services unless it is a true emergency, and that people who have symptoms but cannot get a test should stay home and assume they are positive.
"I know that many people right now are frustrated," she said. "We're hearing that omicron is milder and yet, we still have restrictions in place that make normal life seem impossible. We wonder when this will come to an end."
Bettigole said she does see some hope: The COVID-19 vaccines and boosters are protecting people from getting seriously ill, and more people in the city are wearing masks and getting vaccinated again.
In the meantime, she said the city is waiting for a large order of tests to come in, which would be on top of the federal government sending out free tests in the coming weeks. Bettigole also said the city has discussed special situations where it might give out face masks, and is working on getting more testing sites open in the next few weeks.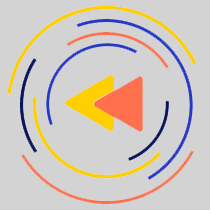 Saturdays just got more interesting.
WHYY is your source for fact-based, in-depth journalism and information. As a nonprofit organization, we rely on financial support from readers like you. Please give today.