I'm a landlord and I need a bailout too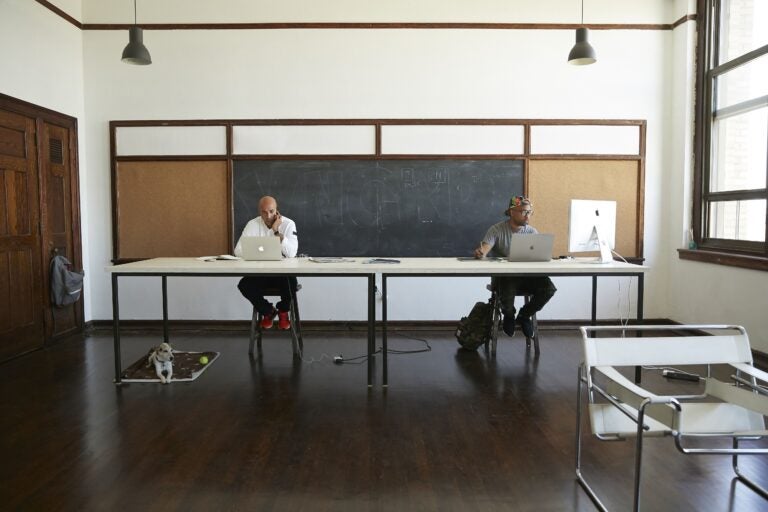 In the last few weeks, the unemployment rate has grown from 16 million to roughly 30 million Americans. Your favorite restaurant has closed, the corner bodega with the great tamales can no longer operate, the neighborhood picture frame shop, your daycare, your fitness studio – our cities are like ghost-towns. These small-scale locally owned shops are the lifeblood of creative energy in our cities – and I'm deeply concerned about them surviving this crisis.
Every neighborhood has unique attributes and a different mix of businesses that are located there. For example, in Philadelphia, Old City has the small and interesting shopping boutiques while Walnut Street has the majority of the national retail chains. I venture to West Philly for the best Ethiopian while sticking to Washington Avenue for all the pho. These are often our favorite places in the city and give us reason to leave our neighborhoods to try something new. When we travel, we seek out these places as a way to understand the local character and perhaps pick up a locally made memento from our trip. They are surprising, they are engaging, they are quirky, they are small-scale and importantly — they are locally owned.
These businesses are the cultural backbone of our neighborhoods and while many are deemed "non-essential" we should be asking ourselves: what are the essential businesses for us on the other side of this pandemic?
The programs currently being rolled out locally, such as the city's COVID-19 Small Business Relief Fund, or by state and national agencies are geared at those sophisticated enough to navigate complex paperwork and skewed towards businesses with existing banking relationships ( The payroll protection program. perhaps the most substantive relief program to date for small businesses, basically excluded those without existing commercial loans in the first batch of funding). I'm not saying that these programs and resources aren't helpful or valuable – they are – but I am concerned about the many small businesses that cannot navigate the complex loan documentation or perhaps qualify for it in the first place.
With funds running out from relief packages at the state and city level, and federal assistance lagging behind, what our small businesses really need is full rent relief — and fast.
And unfortunately, landlords, particularly those offering more flexible leases for smaller businesses, like myself, are typically not in a position to help either. Rental property owners who cannot collect rent are still on the hook for their own bills. Not just the mortgage, but utilities, insurances, taxes and payroll. If landlords carry the brunt of the pandemic's blow, they will in turn miss their own obligations and potentially face foreclosures of their properties, which will most likely leave small-businesses or creative buildings in a worse position. Good buildings and good streets come from good people — not good leases, contrary to the banker's opinion – and we need more tools to support our at-risk neighborhood businesses.
Mortgage moratoriums are already in place for government-backed residential and multi-family properties, but what about the commercial properties that are the economic and social engines for the small business community in our cities? I have to believe that a business like The Cheesecake Factory will likely survive – they have the financial resources and scale to be able to navigate the loan programs available – but what about the small neighborhood bakery, ceramic artist, or photographer? Many of the relief programs for commercial spaces offer solely rent deferment programs – but deferment is very different than forgiveness.
In this cruel set of dominos, this means that tenants and landlords will both be required to pay the difference over time, with landlords forced to charge higher rents to already beleaguered tenants. A major tenant with a 10-year lease and corporate guarantee can deal with a deferment. A young company with a one to two-year lease cannot deal with an increase in rent in 2021, especially if they're forced to be closed for months on end.
The lost revenue is never coming back – so why should they owe the money?
My fear is that only big chains and large companies capable of navigating complex loan programs are going to survive this. They have years of stable business history, staff that can project future cash flow statements, and maybe even the savings to make it through. But those without a sophisticated financial vocabulary (artists, chefs, and designers are typically never taught these skills in school) will not survive. The government should give a bailout package to commercial and creative real estate owners where there is 100% mortgage forgiveness and access to capital for their tenants until the world returns to normalcy. Only then will these crucial economies stand at least a chance at survival.
Accountability is key. I believe that by supporting small-scale and creative tenants through rent forgiveness and funds to their landlords, we can ensure that some of the most interesting spaces and places in our cities don't disappear. I propose that tenants with less than a 5-year lease, businesses with under $1 million in revenue and landlords who have owned their property for less than 10 years, and therefore presumably still have high leverage mortgage obligations, should have a bailout. Full stop. These are the people that need the support – and quickly.
Landlords can be the conduit to support the very eclectic mix that makes our cities vibrant and unique. Debt forgiveness as a precondition of their mortgage relief would provide an effective lifeline to the creative community. It's the least someone like myself can do for our small businesses – but without support, I'm beholden to the banks too.
Jane Jacobs once said "By its nature, the metropolis provides what otherwise could be given only by traveling; namely, the strange." Let's make sure the strange and small survive this so we can get back to exploring and experiencing the cities we love.
Lindsey Scannapieco is the landlady of 175 creative tenants in South Philadelphia. She is the managing director of Scout, the urban design and development practice behind the Bok building in South Philadelphia. She lives in South Philadelphia.