Want to go fishing or boating as restrictions lift? Here's what you need to know
Starting this weekend, marinas in Delaware, New Jersey and Pennsylvania all will be allowed to open. Other water-access points will follow next week.
Water-access points are reopening across the region as the weather warms and government officials begin to lift stay-at-home coronavirus restrictions on parks, campgrounds and other outdoor spaces. Starting this weekend, marinas in Delaware, New Jersey and Pennsylvania all will be allowed to open.
Boat ramps and wildlife areas in Delaware maintained access even after the stay-at-home order, and state marinas in New Jersey were granted permission to reopen earlier this month. An announcement from Pennsylvania Gov. Tom Wolf that also lifts restrictions on state parks, golf courses and private campgrounds starting Friday, May 1, will add that state's marinas to the list. Would-be boaters and fishers, rejoice!
Will the Delaware River and its branches — the Schuylkill, the Lehigh and the Christina rivers, among others — be accessible as usual right away? Not necessarily: Private marinas and campgrounds are still subject to the individual discretion of their owners.
And the nine marinas at Pennsylvania's state facilities will actually open May 8, according to Terrence Brady of the state's Department of Conservation and Natural Resources.
"Our marinas require staffing, like any[where] else," Brady said earlier this week. "When we open those, it's going to be slow going … safety is always paramount."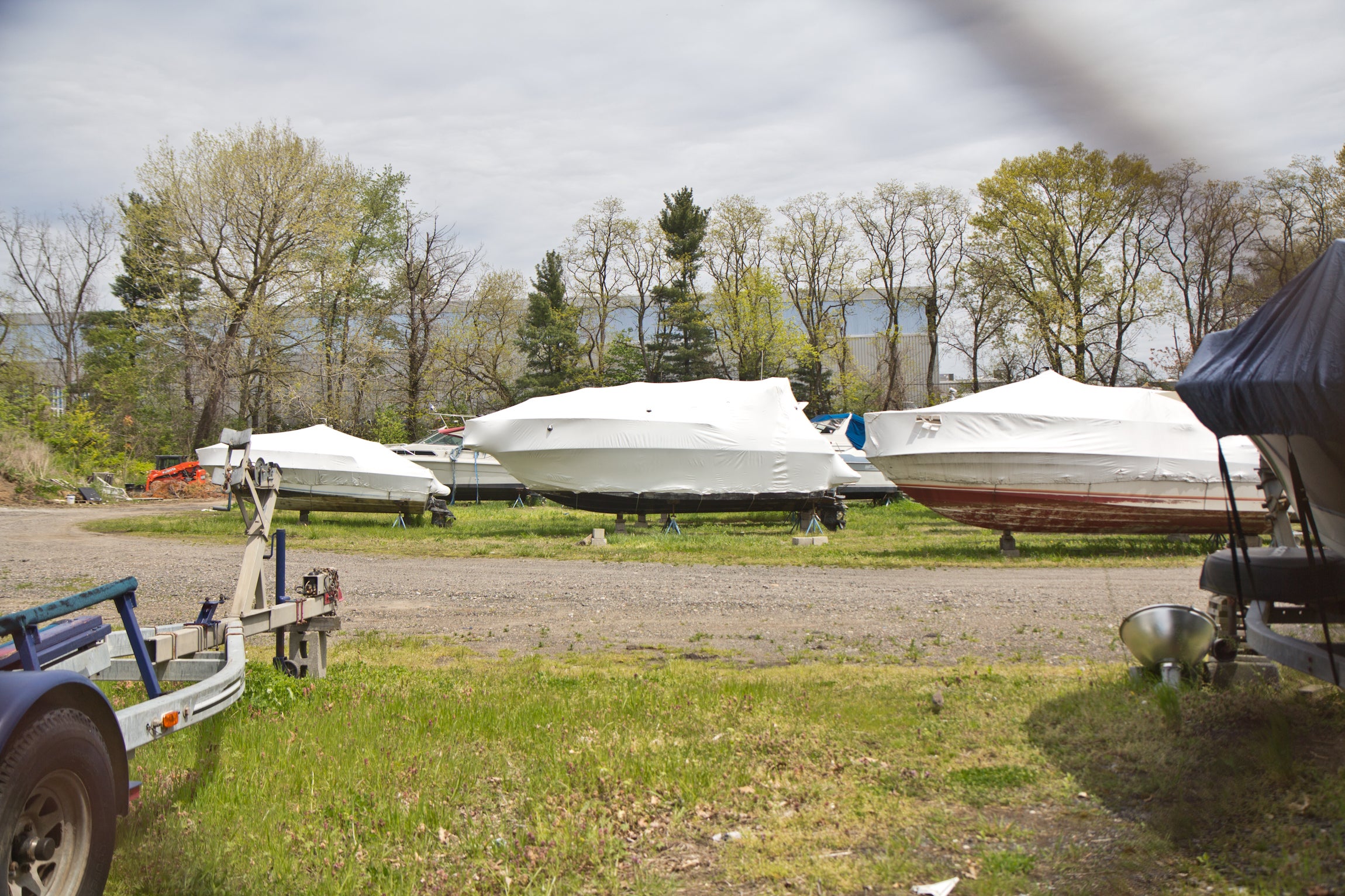 In Philadelphia, organized rowing activity is still suspended, so Wolf's announcement about opening parks and marinas won't affect Boathouse Row or any city-owned docks, said Department of Parks and Recreation spokesman Alain Joinville. The city is using the shutdown period to make planned improvements to docks and prepare for dredging activity at Boathouse Row.
In New Jersey, state parks and golf courses will reopen to the public starting Saturday, May 2, at sunrise. Some restrictions will remain in place across the state, WHYY reported earlier this week: Parking will be capped at 50% of capacity, public facilities including visitor centers and restrooms will remain closed, and organized large-group activities like picnics and team sports will still be prohibited.
In Delaware, parks, piers and boat ramps remain open — but all campsites, playgrounds and public restroom facilities are closed and will remain so until at least May 15. Gov. John Carney's emergency order also includes the requirement that all out-of-state visitors, including those who intend to hunt, fish or visit wildlife areas, must immediately self-quarantine for a minimum of 14 days.
Government officials acknowledge that outdoor activity can be good for individuals' mental and physical health. At the same time, they emphasize the importance of avoiding group gatherings, practicing proper handwashing and exercising social distancing precautions.
"Don't travel long distances, don't travel en masse," Brady said.
Water safety and beyond
Would-be fishers and swimmers in the region can take steps to stay safe from the novel coronavirus, but what about the safety of the water? Which rivers and streams in the Delaware River Watershed are too dirty to swim and fish in?
This updated map provides an interactive display of streams in the watershed through the states of Pennsylvania, New Jersey and Delaware. The watershed includes all tributaries that flow into the main stem of the Delaware River, which begins in New York's Catskill Mountains and flows down to the Delaware Bay. The red- and gray-lined layers indicate which waterways do not attain state standards for swimming and fish consumption.
But just because a waterway is not on the map doesn't necessarily mean it's safe. That's because state regulators have to first decide whether a particular waterway should meet those standards in the first place. For example, the main stem of the Delaware River in Philadelphia is not highlighted, since Pennsylvania doesn't require it to be fishable or swimmable, and most of the Delaware Bay is tidal, meaning that it's particularly prone to changing water and bacteria levels.
To navigate the map, you can type your stream name into the search bar at the corner of the window; to see parameters for swimming, fish consumption, or both, select each dataset's display in the "visible layers" menu next to the search bar.
The data for this map was provided by the Pennsylvania and New Jersey Departments of Environmental Protection and the Delaware Department of Natural Resources and Environmental Control, and only includes streams for which there is sufficient data. The state agencies are required to issue a report to the Environmental Protection Agency every two years outlining the health of their streams, as well as identifying which ones aren't meeting standards. However, each state sets its own standards, which are more stringent than the EPA's under the Clean Water Act. That can make it tricky to compare water quality across state lines. For example, if New Jersey's standards are harsher than Pennsylvania's, New Jersey's streams will appear dirtier than Pennsylvania's, because the state has a higher bar.
WHYY is your source for fact-based, in-depth journalism and information. As a nonprofit organization, we rely on financial support from readers like you. Please give today.