Philly's newest play supports sanitation workers with help from Ya Fav Trashman
Philadelphia Theatre Company's premiere of "The Garbologists" supports sanitation workers on and off the stage, with input from the city's favorite dancer-turned-trashman.
Listen
1:36
After a pandemic shutdown when audiences could not come into theaters for nearly two years, Paige Price, the producing artistic director of the Philadelphia Theatre Company, pondered and planned how to welcome back audiences in person.
Theater companies had been largely out of touch with their core audiences, and the urgent need to prioritize diversity, inclusion, and equity was sparking conversations in Philadelphia and across the country. Finding the right way to return to live production has kept Price awake at night.
"I woke up in the middle of the night with this play. 'Oh gosh, that play, now, is the perfect answer to this moment in time!'" recalled Price on her decision to give "The Garbologists" by Lindsay Joelle, its world premiere. "I got up at 3:30 and I read it. I wrote to her agent at 4:30 in the morning and I said, 'I'm sorry, this sounds crazy, but I must have this play!'"
"The Garbologists" is the story of two New York City sanitation workers. One is a well-educated Black woman. Her partner in the garbage truck is a working-class white man with an implied history of run-ins with the law.
The play is a warm, funny depiction of two people navigating the city's trash landscape, while finding common ground between their radically different perspectives and backgrounds.
"There are racial issues because one of the characters is Black and one is white. It's not explicit, but they probably come from different sides of the political spectrum," said Price. "The gentleman has gotten into some trouble with his ex-wife. He's a little bit caught up in domestic issues. It also deals with class. She's an Ivy League person and he, as he likes to refer to in the play, usually deals with 'people from other institutions.' Race, class, gender — all of that is in there."
Price is using "The Garbologists" to not just welcome people back inside the theater on South Broad Street, but refer them back outside to the streets of Philadelphia, where trash collection and illegal short-dumping have been major issues for years, recently exacerbated by the pandemic, labor shortages, and budget cuts.
On opening night, Philadelphia Theatre Company launched a campaign to raise awareness of the conditions of sanitation workers. Signage inside and outside the theater promoted the social media hashtag #SupportSanitationWorkers.
Inside the theater lobby are five recycling bins, painted by local artist Alloyius Mcilwaine, which will be auctioned off over the course of the production to benefit the advocacy efforts of Terrill Haigler, aka Ya Fav Trashman, and his nonprofit Trash2Treasure.
Haigler, a former sanitation worker, has become one of Philadelphia's most prominent activists for cleaner streets, improving conditions of sanitation workers, and reversing a common practice of illegally dumping debris in vacant lots.
The Philadelphia Theatre Company brought in Haigler to consult on "The Garbologists," to make sure the play got the details right. He came back to watch the play during previews.
"I did talk to the cast one time about my perspective on what I thought would make it really hit home," Haigler told WHYY News. He said he could tell they took some of the notes he and Joelle gave the production team.
"It's the things I heard, the things I saw on stage: having the mattresses wrapped in plastic that is a telltale sign of someone properly putting their trash out right."
Haigler has been primarily using Instagram and his 28.5K followers to "beat this drum" for cleaner streets and safer conditions for essential workers. He said the play and its support of his advocacy efforts can only help.
"It's hitting a different audience, hitting a different group of people that may not have an Instagram," said Haigler. "A lot of people who come to these plays are a little bit older, so they don't have Instagram. But to know that I exist, that there is a campaign like this, they can jump on board in their own way."
Haigler is about to expand his advocacy in a material way, starting a business offering to remove demolition and construction debris. Smaller contractors may opt to save time and money by illegally short-dumping after a job, rather than haul debris to a proper dump. Haigler's Ya Fav Hauling Service aims to make it easier to abide by the law.
"I don't want to just call out the issues. I want to have a solution. I want to be a resource," he said "Every child in this city deserves it. You deserve it. I deserve it. We all deserve to live in a clean city. Philadelphia's too awesome to be dirty."
Before Haigler was a sanitation worker, he was a performer. Trained in classical dance at the High School of the Creative and Performing Arts, he has danced professionally and taught for years at the New Freedom Theater on North Broad Street.
Seeing his two passions — performance and trash collection — come together at the Philadelphia Theatre Company may lure him back to the stage.
"I choreographed more than I danced. Three kids later and some 'dad knees,' as I call them, I don't get on stage as much," he said. "But seeing the play, and also just being a part of the experience, definitely gave me the itch again."
"The Garbologists" runs until Dec. 5 at the Suzanne Roberts Theatre. The Philadelphia Theatre Company will stage two more productions this 2021-2022 season: the musical "Choir Boy" and another world premiere "Where We Belong." That is smaller than the four-production season Price had been planning before COVID-19.
Price said this season, with its reduced audience capacity due to the pandemic, will be about making audiences feel comfortable coming into the theater. Next season, 2022-2023, will be the real test of theater's ongoing resiliency.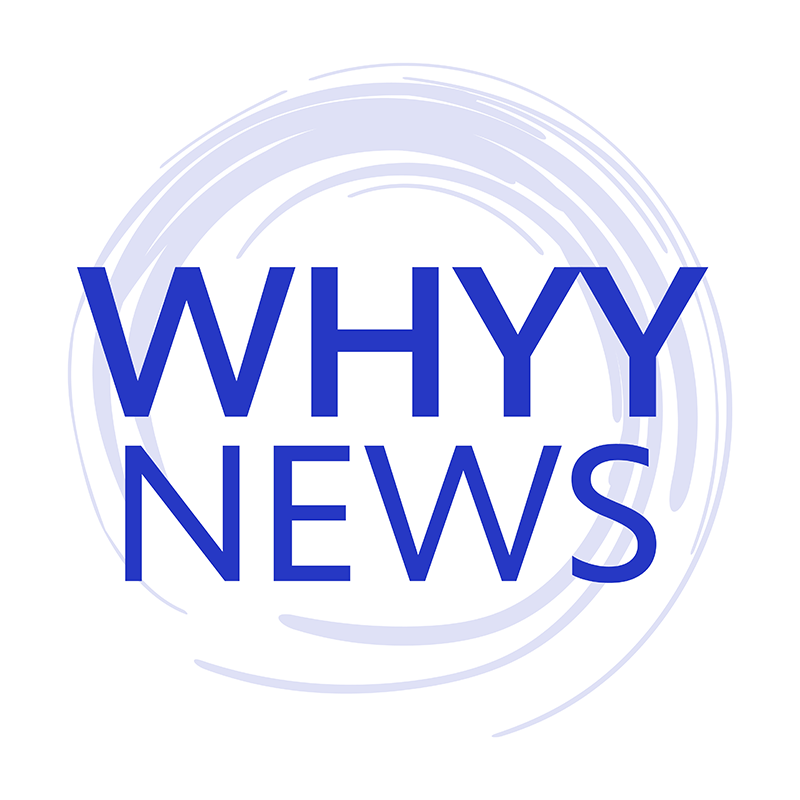 Get daily updates from WHYY News!
WHYY is your source for fact-based, in-depth journalism and information. As a nonprofit organization, we rely on financial support from readers like you. Please give today.