Pew Center grants $10.2 million for digital and diversity efforts
The annual Pew grants will distribute money toward arts institutions' digital and diversity efforts.
The Pew Center for Arts and Heritage will distribute $10.2 million in arts grants over the next fiscal year. Thirty organizations in the Philadelphia region will receive grants ranging from $120,000 to $480,000, much of it targeted for pandemic relief, as well as strengthening internal diversity, equity, and inclusion programs.
The Pew's annual round of funding also includes 12 fellowship grants to individual artists, each receiving $75,000 in unrestricted funds. The full list of recipients can be found on the Pew website.
As many cultural institutions were forced to make their content available online during the coronavirus pandemic, some realized digital programming could be a sustainable expansion of their mission. The Barnes Foundation, for example, started offering online arts classes in 2020 out of necessity, and saw it become a significant source of revenue.
"We've had 4,000 students enrolled from 42 states and eight countries," said Will Cary, the chief of business strategy analytics at the Barnes. "We've been able to quadruple the number of scholarships that we've been able to offer. So the growth of the revenue stream actually helps us expand access to these offerings to a much broader and more diverse audience."
The Pew Center has granted the Barnes Foundation $480,000, enabling it to hire a director of research and evaluation for its online programming and develop more robust online education products.
Other recipients include the African American Museum Philadelphia ($256,000) to create two new staff positions to support online content, and the Arab arts organization Al-Bustan Seeds of Culture ($120,000) to develop an online platform for its own arts and culture news programming.
"There's a silver lining to every dark cloud, and one of the silver linings for cultural organizations was seeing how impactful digital programming can be," said Paula Marincola, executive director of the Pew Center for Arts and Heritage.
Marincola said the Pew granting process responds to the needs of the arts community at any given moment. Right now the moment is not just about recovering from the pandemic, but also adjusting to a new normal. That means building ongoing digital strategies, and making real commitments to diversity, equity, access, and inclusion (DEAI).
"Given that the issues around social justice became more urgent and more amplified by the pandemic, I think our cultural community is responding to that urgency and working to turn a DEAI lens on their systems, their structures, and their programming," said Marincola. "I think this is a snapshot of where the field is, where our community is."
For example, the Pew Center is granting $240,000 to the Japan American Society of Greater Philadelphia, which puts on the annual Cherry Blossom Festival, to restructure the way it creates festivals to "deepen relationships with and connections between Asian American and Black communities." The Village of Arts and Humanities will receive $300,000 to "increase community participation in the curation of exhibitions that preserve and amplify Black histories and expressions," as well as hire more Black young adults for its public events.
During the pandemic, Opera Philadelphia made a swift and decisive move into digital content, creating its own subscription-based video streaming platform. The original operatic films the company created and released substantially featured people underrepresented in the larger opera world, including Black, Latino, and women composers.
Opera Philadelphia will receive $453,000 from Pew to create new staff roles to "elevate equity-focused work at the senior level," as well as create community advisory councils on "artistry, access, and intersectionality of race and culture."
Opera Philadelphia CEO David Devan says the DEAI work his company has already done is not enough.
"The way I'm looking at it is, this pandemic is our generation's World War Two," he said. "Coming out of World War Two, society changed. I think coming out of this pandemic, locking a world up for up to 18 months, society is going to change and so we just need to be as ahead of that as possible."
As Devan prepares Opera Philadelphia to eventually return to live, in-person audiences, the Toronto native says the Pew grant is going to help him figure out who his audience is going to be, and what they are going to want.
"My Canadian self lives by the great words of Wayne Gretzky: You always want to skate to where the puck is going to be," said Devan. "Even though we really don't know where the puck is going to land, we want to at least be in the right part of the ice so we can get to it fast."

WHYY is one of over 20 news organizations producing Broke in Philly, a collaborative reporting project on solutions to poverty and the city's push towards economic justice. Follow us at @BrokeInPhilly.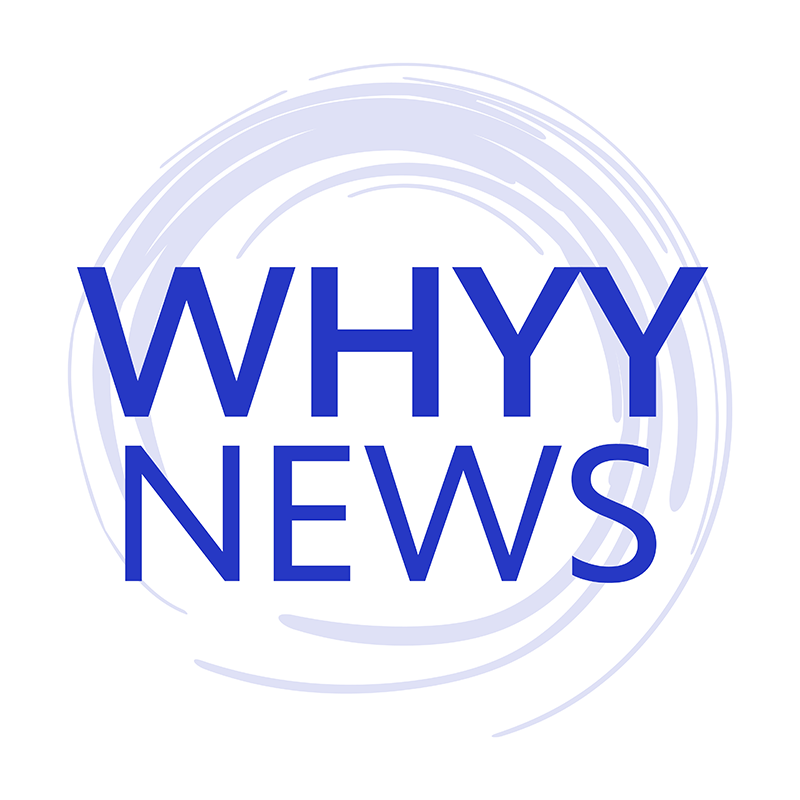 Get daily updates from WHYY News!
WHYY is your source for fact-based, in-depth journalism and information. As a nonprofit organization, we rely on financial support from readers like you. Please give today.